Enhance Your Car Washing Business With On-Demand Car Wash App Development
February 28, 2023
Harjyot kaur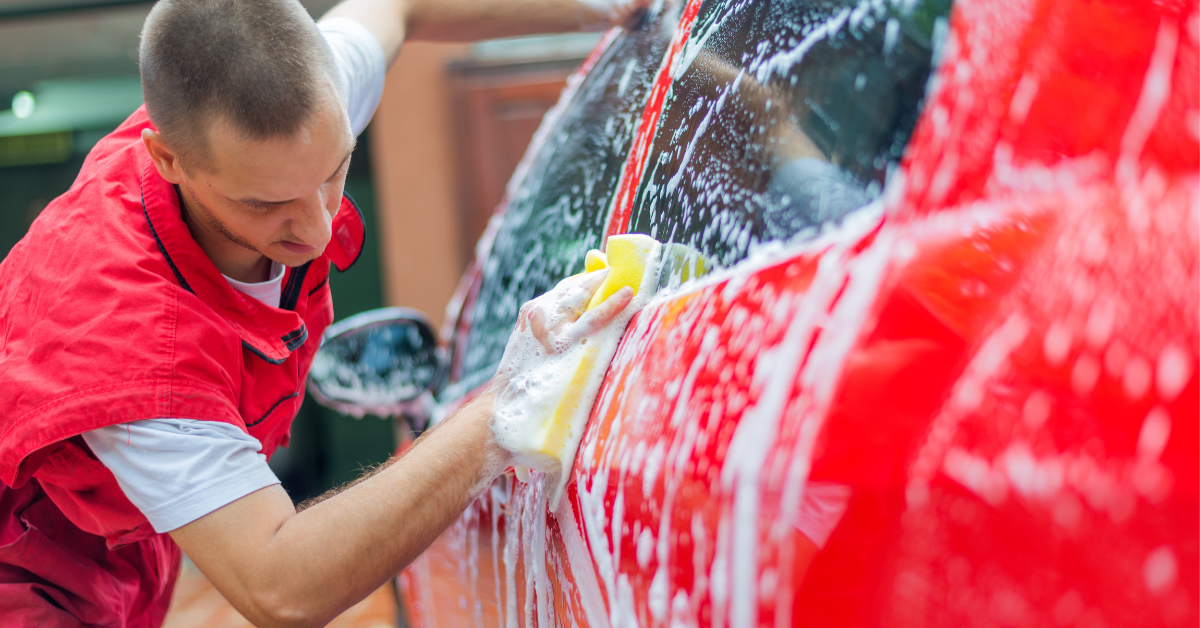 Table of Content
Follow Us
Summary: On-demand car washing applications are an essential reason for their success in America and worldwide, with both customers and businesses benefiting from this partnership. Companies can target specific audiences and meet people's demands with a customized mobile app solution. Learn why you should invest in a car wash app through this blog

It is true that people love to take care of their cars. But it is also a fact that they either don't have the right tools to do so or they don't have the time. Hence, they look out for car wash services. With the convenience of mobile apps, people want everything to be done through their phones. This trend can be seen in the car wash business as well. 
Your app can act as a complete solution for the users, from booking an appointment to gaining live updates about the wash, types of help available, pick up and drop time, and if the service is available at home. It can be an app where people can simply book a car wash directly in the app and choose between a single wash or the monthly plans.
If you are already in the car wash business, an app can be a great addition to the company. On the other hand, if you are a startup planning to launch a car wash app, then it's a great time to do it.
Some interesting facts about car wash app development
The demand for mobile car wash applications is on the rise. With the rising demand for cars, there will be a need for robust cleaning services that can only be met through an effective application. The following stats prove why investing in a car wash mobile app is a great idea.
In the year 2022, the value of mobile car wash apps stood at US$ 9.8 billion.

This valuation is projected to reach

US$ 22.9 billion

by 2032, multiplying at a CAGR of 8.9%.
The reason for such a boost is the rapidly growing professionalism and busy lifestyle in urban areas. Furthermore, an increase in the number of personal and commercial vehicles adds to the need for car wash apps.
The monthly subscription is the top strategy car wash app owners adopt to retain users.

Top players in the car wash app
To get into the car app business, you must be aware of the top companies in this market. Below are the top three businesses, all based in the USA.
With 4.5 ratings, Washos is one of the best mobile car wash apps based in Los Angeles. The company earns an estimated $1.8 million in revenue per year. With several packages for its users, it works towards providing affordable services while treating its customers fairly. Washos currently operates in Los Angeles County and Orange County and plans to extend its services to other cities.
Wype is another car wash service app based in Los Angeles. Founded in 2004, it has ranked 33rd among 138 competitors. Wype focuses on delivering intelligent and eco-friendly solutions to its clients. Hence, it uses a waterless car cleaning method to clear down dirt. Users can log in and arrange a session with a detailed guide to simplify the process.
Spiffy was founded in 2014 and is based in Durham, North Carolina. The company provides several plans for users and has over 4.8 ratings. Spiffy generates about $3 million in revenue annually. It is a car cleansing and detailing startup that lets users schedule, rate, and pay for a wash through its mobile app and website. 
Types of car wash app development
There are two types of car wash service apps. You can choose the model based on your business model and the services you want to provide.
Dedicated apps
If you own a service center, a dedicated car wash app is the best to expand your business reach. With the help of a mobile app development company, you can get the app developed like Spffy or Washos. A dedicated app would give you a higher ROI with increased engagement and better user retention. It would give your service center an online platform, with the help of which you can attract customers from around the places who otherwise would not have known about your business.
Aggregator app
The Aggregator app is suitable for business owners who want to build a platform where customers can choose the car washing services near their area. The app will provide a platform for the service owner and the customer to connect, chat, and avail of the services when needed. The demand for such applications is high as it lets the users gather various washing center options rather than one.
Monetization model for mobile car wash app
Now that you are familiar with why you should invest in the car wash app business, the question arises, "How do car washes make money?" There are three different methods to earn a good amount via the app. As a business, you can use any or all three methods per your needs.
Sponsorship model
Sponsorship is one of the most commonly used methods to make money. The app can be used for sponsoring services provided by various car wash companies in return for payment. You could also create a sponsored list of detailers and show them in the prime.
Advertisement model
Third-party ads on the app are another way to earn good money. But remember that placing too many ads will make your users lose interest, decreasing the retention rate. Also, the third-party ads should be relevant enough to be placed on the application.
In-app purchase
Merchandising a product relevant to the car wash is an excellent way to make a profit and market the brand. You can give users the option to purchase products such as car cleaning gloves, shampoo, exterior paint, and others. Online selling can generate income and market the brand. 
Advantages that car wash app can bring to your business
Let's compare two scenarios. First, you are running a service center at a specific location and have hired many people to do a particular job. It would only bring the consumers from nearby areas and demand a lot of management. The second situation could be where you own a service center and have an on-demand app. The second scenario will help your consumers schedule an appointment and access the services when they need the most. It will also help in the following:
Offer several packages to users
The first advantage that the business can gain is providing various packages for its customers. It will help the company to cater to the demands of each user. For example, anyone who needs essential services can subscribe to the basic plan and later shift to a premium or a higher plan when they need more assistance. Hence, the company can create different types of plans for the numerous demands of the clients.
Generate revenue from multiple sources
A physical service center would limit the earning as it would depend on the number of customers that visited the center. On the other hand, car wash mobile apps allow the business owner to earn cash from various sources like subscriptions, advertisements, and in-app purchases.
Enhance visibility in the market
It is challenging to bring to the client's attention about a service center. Whereas via the app, your business can easily reach numerous audiences. Promoting the application on social media platforms and other mediums can ensure a better reach and more visibility. Further, Google My Business and SEO techniques can help bring your car wash app to the top searches.
Data analytics
Car wash apps can provide enterprises valuable data and insights into customer behavior, such as preferences and buying patterns. This detailed information can be used to make informed business decisions and improve customer experiences. For instance, you can gather information regarding the areas where the app is used the most and create strategies to enhance awareness in other areas as well.
Increased efficiency
A service center requires a lot of human resources to handle daily tasks. With a car wash app, enterprises can streamline their operations by managing appointments, employee schedules, and inventory in one place. It can result in increased efficiency and reduced costs. Better efficiency would automatically lead to better productivity.
Three-way model of car wash app
When you decide to go with the aggregator model, it is a three-way model that includes the user, the car washer, and the admin. The app has to be well-planned for these three to ensure that they can connect and communicate efficiently to get the most benefits from the application. Let's look at the necessary features that should be included:
User panel
A user will be the person who would look up the desired car wash service, locate the detailers nearby, and connect with them in order to avail of the excellent service. The app should be designed to allow users to navigate quickly, check the services and plans, and choose the most suitable car washer in a few clicks. As the customer is the most critical asset of the industry, there should be the following features:
Car wash package

Find nearby car washers

Book detailer and appointment

In-app chat and video call

Multiple car options

Various payment methods

Reviews and ratings
Car washer panel
An aggregator application would have several car washers on the platform. The detailer should have the space to list all the services with other necessary information like plans, contact details, latest offers, etc. For the car washer to easily connect with the audience, they must have features like:
Service location

Accept or reject requests

Service status

Push notifications

Payment request
Admin panel
Admin is the one who can keep an eye on all the activities going on in the app, whether from the users' side or the service providers' side. The admin is responsible for promoting the car wash app to engage more service providers and customers. The must-have features for the admin panel are:
Manage user registration

Manage service time zones

Handle payments

Heat map view

Loyalty programs

Review management
Required team and tech stack
The right resources are crucial to ensure the quality of an app. Firstly, you would need a team capable of developing a car wash app. You should consider carefully that the team has sufficient experience and needed technology and can work as per your business requirements. The team should include the following:
Project manager

Business analysts

UI/UX designer

Frontend developer

Backend developer

QA engineer

DevOps engineer
Technology is another resource that you should consider while getting the app developed. The tech stack for creating a car wash app includes programming languages like: 
Java or Kotlin for Android and Swift or Objective-C for iOS. 

Node.js is used with frameworks like Express.js or Hapi.js for the backend development of the app.

For database management, MongoDB is preferred over MySQL. 

Other technologies that can be used include AWS S3 for storage and Twilio API for SMS notifications. 
Choosing an experienced app development company with the latest tech stack and expert designers is vital to building the best car wash app.

The cost of car washing app development
Stating the exact cost of developing a mobile car wash app is impossible as every company has different demands. The average cost can vary between $15,000-$60,000. The price can go higher when a business wants to build a full-fledged solution along with third-party integrations, etc. 
We can say that the exact cost would depend on the factors like:
Size of the application

Third-party integrations

Scope of the team and their experience

Platforms the app would go live on (Android platforms, iOS, or both)

Features and their complications, etc.
When you hire the development team for your app, their location, experience, and technology will play a significant role in deciding the cost of the app.
Ready to build your car wash app?
Now that you are clear about building your app and know what it would require, you must find the perfect development team. At ValueAppz, we have just the right team and resources to build the app. Our experienced team has years of experience and can help you right from the start. Build your car wash app and skyrocket your business growth. Reach more customers, engage them like never before, and enhance the customer retention rate with your robust app. Contact us today to get started.
FAQs
How profitable are automated car washes?
Car wash applications are very profitable. With its outstanding service through a single platform, companies (even small businesses) can reach more users and gain more valuable customers. The studies show that this business is expected to generate more revenue in the coming years.
How can I improve my car wash business?
By bringing in top-notch technology and building an application for phone users, you can gain access to more customers and take the enterprise to another level.
THE AUTHOR
Harjyot kaur
As a technical content writer my focus is on creating high-quality, engaging, and informative content that simplifies complex technical topics. Throughout my career, I have continuously pursued opportunities for growth and development, refining my skills and expanding my knowledge base.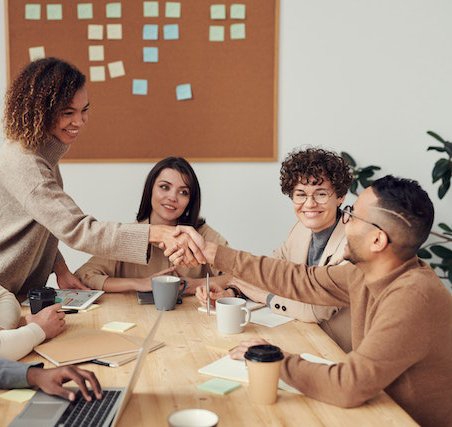 Get ready to digitally transform your business.
Let our team help take your business to the next level. Contact us today to get started on finding the perfect solutions for your business needs.