Cost of Developing a Grocery Delivery App Like InstaCart
March 3, 2023
Harjyot kaur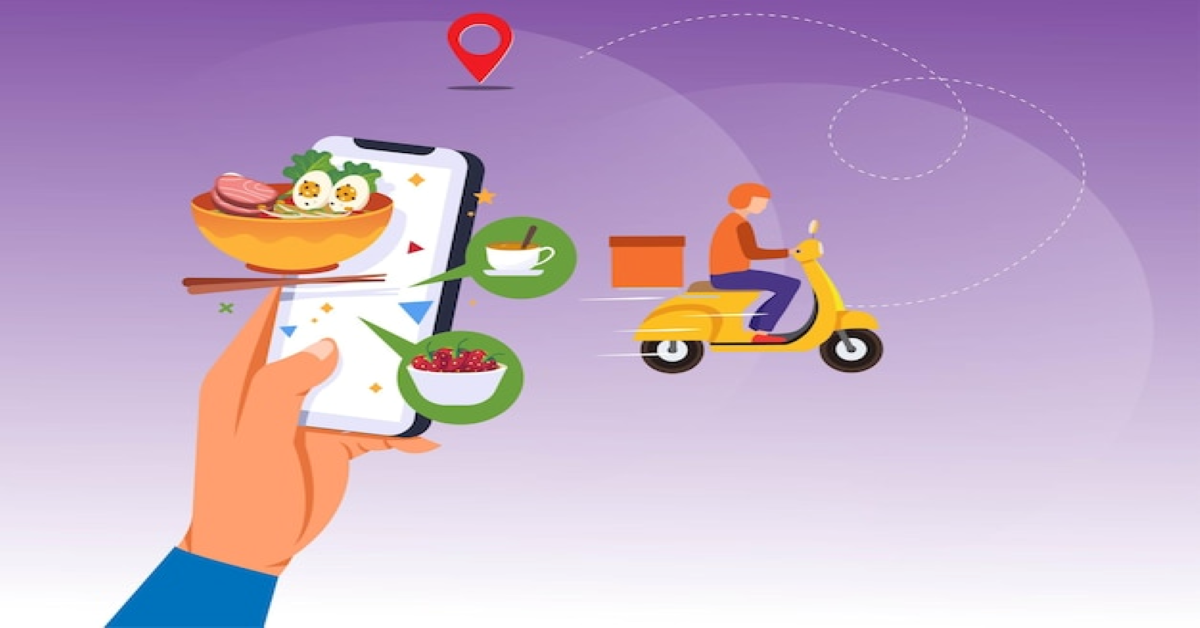 Table of Content
Follow Us
Summary: Instacart is a big name, but building an app like Instacart can be a complex and expensive process that involves several stages and factors that affect the overall cost. Therefore, it's crucial to have a well-defined development plan and a realistic budget before embarking on the project. This blog will help you discover the cost required for building an app like Instacart and the factors that can affect it.
Introduction
Would you go to a supermarket, locate the items on your long list, stand in line to pay the bill, or order the groceries through an app and get them delivered to your doorstep? The majority of people will prefer buying it through an on-demand app and saving money through discounts and promo codes.
The market of grocery delivery apps is forecasted to grow to USD 652.45 billion at a CAGR of 19.43% by 2027. 
If this is the situation, then building an app for grocery delivery can be a profitable idea for your business. Grocery delivery businesses can range from large multinational corporations to small local startups, offering a wide range of products and services. They use sophisticated software and logistics systems to manage orders, inventory, and delivery routes to ensure customers receive their orders on time and in good condition.
Overall, the grocery delivery business presents an exciting opportunity for entrepreneurs looking to capitalize on changing consumer preferences and technological advancements in the retail industry. However, "How much does it cost to build a grocery delivery app like Instacart?" Before we answer this question, let's first look at the Instacart app.
Overview of Instacart
Instacart is a popular on-demand grocery delivery platform that allows customers to order groceries and household essentials from local stores and deliver them to their doorstep within hours. The company was founded in 2012 by Apoorva Mehta, a former Amazon engineer, and is based in San Francisco, California.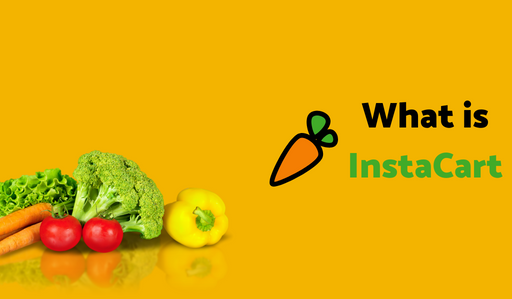 Instacart operates on a marketplace model, connecting customers with a network of personal shoppers who pick and deliver the items from local stores. The company partners with various grocery retailers, including national chains like Walmart and Kroger, regional chains, and independent stores.
Number of employees- 3,000 (As of 2022)

Revenue- 180 crores USD (As of 2021)
Customers can use the Instacart app or website to browse and shop for groceries from their favorite stores and choose between same-day or scheduled delivery. They can also track their order in real time and communicate with their personal shopper as needed.
Instacart offers a range of features and services to enhance the grocery delivery experience, such as membership programs like Instacart Express, which offers unlimited free delivery and other perks for a monthly or annual fee. The company also offers various promotions and discounts throughout the year, such as free delivery for first-time users or discounts on specific items.
 Also read: How to Build an App Like Instacart to discover the best strategies.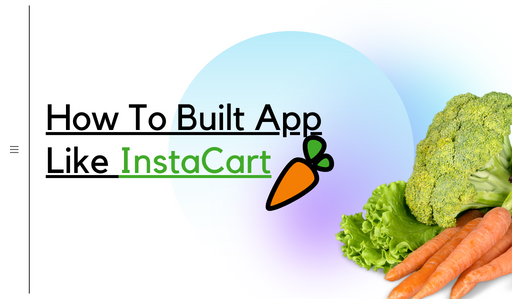 Development approach for building an app like Instacart
Native app development: This approach is used for building a separate app for each platform (iOS and Android) using platform-specific programming languages (Swift for iOS and Kotlin/Java for Android). Native apps offer better performance, greater flexibility, and access to device-specific features, but they are more expensive and time-consuming to develop.
Hybrid app development: The approach involves building a single app that can run on multiple platforms using web techs such as HTML, CSS, and JavaScript. Hybrid apps are quicker and more cost-effective to develop than native apps, but they may not offer the same level of performance or user experience.
Web app development: This method involves building a web-based application that users can access through a web browser on any device. Web apps are typically less expensive to develop than native or hybrid apps and can be accessed on any device with an internet connection.

When choosing a development approach for a grocery delivery app like Instacart, there are several factors to consider, such as the target audience, budget, timeline, and desired functionality. Native app development is generally considered the best option for delivering a high-quality user experience. In contrast, web app development is often a more cost-effective choice for startups or businesses on a limited budget. Hybrid app development is a good compromise between the two, offering a balance of cost-effectiveness and functionality.
Time and cost required for building an app like Instacart
The cost of building an app like Instacart involves plenty of time. From generating unique ideas to planning, designing, etc., each step needs to be examined carefully by specific professionals. It is why the cost of the application can go high.
The cost of the app can vary from $15,000-$60,000. The table below shows the analysis of the estimated time and money needed to create an app like Instacart.
| | | |
| --- | --- | --- |
| Development phase | Estimated time | Estimated cost  |
| Project planning  | 2-4 weeks | $5,000 – $8,000 |
| UI/UX designs | 4-6 weeks | $10,000 – $20,000 |
| Front-end development | 8-12 weeks | $20,000 – $30,000 |
| Back-end development | 12-16 weeks | $25,000 – $40,000 |
| Quality assurance testing | 4-6 weeks | $10,000 – $20,000 |
| Deployment and maintenance  | Ongoing  | $5,000 – $10,000 |
| Total estimated time | 30-44 weeks | $15,000-$60,000 |
Note: The above time estimates are based on the assumption that the app is built by a team of experienced developers, designers, and testers working full-time on the project. The actual time required may vary depending on the project's scope, the features' complexity, and other factors.
Below are the reasons why the cost can vary so much when you want to get an app developed:
Development Team: The cost of hiring a development team for building the app, including developers, designers, project managers, and quality assurance testers.
App Design: The price of creating a user interface and user experience design for the app, including wireframing, prototyping, and graphic design.
App Development: The expense of developing the app's front-end and back-end features, including integration with payment systems, location-based services, and third-party APIs.
Infrastructure: The cost of setting up and maintaining the infrastructure required to run the app, including cloud hosting, server setup, and database management.
Testing: The cost of testing the app for quality assurance, including user testing, functional testing, and performance testing.
Maintenance: The price of maintaining and updating the app after its launch, including bug fixes, security updates, and feature enhancements.
Marketing: The cost of promoting the app through ads, public relations, social media platforms, and other marketing channels.
Legal: The cost of obtaining necessary licenses and permits and legal fees for drafting and reviewing contracts and agreements.
Overall, the cost of building an app like Instacart can vary widely depending on the project's scope, the complexity level, and the development approach used. It's essential to carefully consider all of these cost factors when budgeting for a grocery delivery app project.
Additional costs for app development 
Customization and integration: If you require additional features or integration with other systems, this may incur additional costs. For example, if you want to integrate with a third-party payment gateway or a loyalty program, this may require extra development work.
Scalability: If you anticipate a large user base, you may need to invest in additional infrastructure to ensure the app can handle the load. It can involve upgrading your hosting plan or investing in load-balancing technology.
Localization: If you plan to launch the app in multiple countries or regions, you may need to invest in localization efforts. It includes translating the app into different languages, adapting the user interface for various cultural preferences, and complying with local regulations.
Security: If you handle sensitive user data, such as payment information or personal details, you must invest in security measures to protect against data breaches or cyber-attacks. It may require hiring a security consultant or investing in security software.
Support: After the app is launched, you will need to provide ongoing support to users. It will require providing customer service through various channels, responding to user feedback, and providing updates and bug fixes.
Overall, these additional costs will depend on the specific requirements and goals of the app development project. It's important to factor in these potential extra costs when budgeting for a grocery delivery app project like Instacart to ensure that you have a realistic understanding of the total costs involved.
Team and technology needed
Development Team: The development team will be responsible for building the app's front-end and back-end features, integrating with third-party APIs, testing, and deploying. The team will typically include the following:
Project Manager

UI/UX Designer

Front-end Developer

Back-end Developer

Quality Assurance Tester
Technology Stack: The app will require a technology stack that includes:
Programming languages like JavaScript, Java, or Kotlin for building the app's front-end and back-end features.

Front-end development frameworks like React Native, Angular, or Vue.js.

Back-end development frameworks like Node.js, Ruby on Rails, or PHP.

A database management system like MySQL, MongoDB, or PostgreSQL.

Payment gateway integration like Stripe, PayPal, or Braintree.

Location-based services like Google Maps or Mapbox.

Push notification services like Firebase Cloud Messaging or Apple Push Notification Service.
Other Technology Tools:
Integrated development environment (IDE) like Android Studio or Visual Studio Code.

Collaboration tools like Trello, Slack, or Asana for project management and team communication.

Version control systems like Git for tracking changes to the app's codebase.

Cloud hosting services like Amazon Web Services (AWS) or Google Cloud Platform (GCP) for hosting the app's infrastructure.
Overall, building an app like Instacart requires a skilled development team with expertise in front-end and back-end development and experience in integrating with third-party APIs and services. The technology stack will depend on factors such as the app's complexity, scalability, and budget.
Build a robust app like Instacart with the top app development team
In conclusion, developing a grocery delivery app like InstaCart requires careful consideration of several factors, including market research, development costs, and choosing the right development partner. With the increasing demand for online grocery delivery services, investing in a grocery delivery app can be a profitable business venture for entrepreneurs.
Choosing a reliable development team like ValueAppz can ensure the application is built with the highest quality standards and meets the business's specific requirements. We work with the company to understand its needs and provide cost-effective solutions without compromising quality. Our team also extends help after the application has been developed. Contact us today and talk to a professional about building a grocery app like Instacart.

THE AUTHOR
Harjyot kaur
As a technical content writer my focus is on creating high-quality, engaging, and informative content that simplifies complex technical topics. Throughout my career, I have continuously pursued opportunities for growth and development, refining my skills and expanding my knowledge base.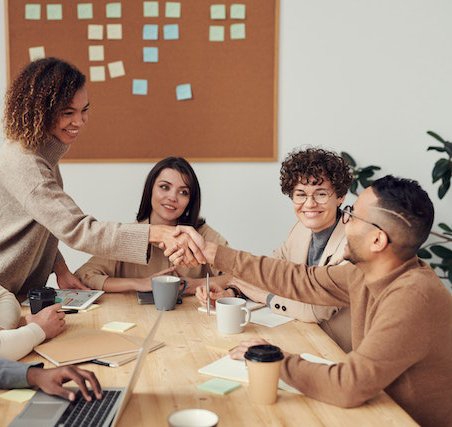 Get ready to digitally transform your business.
Let our team help take your business to the next level. Contact us today to get started on finding the perfect solutions for your business needs.