Overview of Marketplaces
Building a Marketplace has always been a great business opportunity. With COVID increasing the need for online delivery, customers expect the products to be delivered home. There is a lot of inventory available with multiple retailers and companies. The stock needs to move. It is difficult for these organizations o set up their eCommerce channel and reach out to numerous customers. You will have a lot of patronage from these companies to set up their shop in your marketplace. Customers would also like to try out new marketplaces to suit their variety-seeking purchase behavior. The timing is perfect to start a marketplace.
Let us now talk about what sort of apps we can build. The best practice will be to adopt one of the leading marketplace apps and incorporate those functionalities in your app. The market-leading app with every possible functionality that a marketplace need is available in Instacart. They are also rapidly developing new functionalities to adapt to the changing customer needs in the COVID days.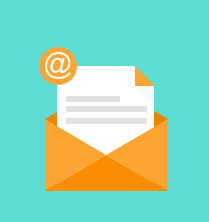 Want To Create Grocery App Like InstaCart? Get Free Quote.
About Instacart
Let us now discuss a bit about Instacart. One of the popular e-commerce apps that help retailers go online is Instacart. The delivery app enables supermarkets, pharmacies, and specialty shops in the local area. The partnerships also include membership stores like Costco and BJ's Wholesale. The grocery delivery provider recently launched two new functionalities. These functionalities are to help shoppers to getting their deliveries faster. They are Fast & Flexible and Order Ahead.
Why you should choose a Grocery development app like Instacart?
Grocery Development apps such as Instacart have been developed to support everyday household needs. With the mobile and internet penetration increasing, people tend to do things that require the least effort with Online Shopping. Insta cart also has multiple delivery options. These range from same-day doorstep delivery, curb side pickup, and the new contactless delivery possibility. We will now look at Instacart's business model to see what makes it so successful. This model will help you to decide if you would have to build an app like Instacart.
Segments Instacart serves
We will have to look at the three segments Instacart serves. They are the individuals, shoppers, and grocery stores. Who are these people, and what are their goals?.
Individuals are those who make their orders via their mobile or web app. They want the UI of the app to be good and the apps to be fast and convenient.
The Shoppers are the players who do the deliveries. More or less, this segment uses another app where a person can review available orders and follow up with how much they charge. Purchase of the stock and delivery of orders are the primary responsibilities of the shoppers.
Grocery stores include the chain of retail outlets as well as the local stores. These are the players that need the movement of their products into the hands of the retail customers.
Get in Touch With Our Team Now.
Key functionalities of Instacart
There are three main components of the on-demand grocery application that you should factor in when coming up with the functionalities for your marketplace. They are:.
• Ordering App for Customer
• Delivery App for Delivery Boys
• Admin panel for Vendors, Merchants, or Admins
Ordering App for Customer Features:
• User Sign In & Sign Up
• User Profile Management
• Browsing products & listings
• Search & Filter functionality
• Add to Cart & Check Out in one click
• Multiple Payment Options
• Discount Vouchers & Coupons
• Delivery Tracking
• Time slot selection for delivery
• Order History
• Ratings & Review
• Help & Customer Support
• Push Notifications
• Social Media Login
Delivery Partner App Features:
• Delivery Requests: – Accept & Reject
• Push Notifications
• Real-time GPS updates
• Map Integration
• Turn-by-turn Navigation
• Set Availability
• Delivery Time Slots
• Total Weight Of Orders
• Work History
• Earning & Reports
• Ratings & Reviews
• Help & Customer Care
Admin Panel Features:
• User Management
• Product Management
• Order Management
• Driver Management
• Reset Passwords
• Payment Management
• Commission Management
• Campaign Management for Email, SMS, Social Media
• Promotions & Discount Coupons
This list is indicative and highlights the important functionalities that Instacart has built-in its marketplace. So, now you would have figured out why benchmarking Instacart for your marketplace is important.
Cost to develop a app like Instacart:
Let's look at the cost of developing an app like Instacart. There are two ways to build an online grocery application. The first is to hire an app development team if you understand the functionalities you would need in an app. At least a few functionalities need to be unique that add value to your business model. This method is both expensive as well as time-consuming. The second method is to hire an organization that has an Instacart clone. Let us discuss in detail.
On the first option, the cost to develop an app like Instacart from scratch depends on the features you would want in your application. The cost and the time are directly proportional to the number of functionalities you want in the app. The cost of developing the app from scratch with basic functionalities in the United States range from USD 1000,000 to USD 150,000. The development time will also take you closer to six months to build. Do you want to spend so much and take so much time to develop? Business models may change within the next few months, and many of your competitors may beat you on the unique functionalities you have as of today.
As an alternate and best-case situation, you can choose a ready-made application like the Instacart clone app. The deployment time will be only a few days. The cost of ownership will be closer to USD 30,000. You can have your business operational within a short time. The company that will implement the clone will be happy to customize and build additional functionalities to make your business unique. The additional functionalities can be developed while you make money out of your business. The cost of developing the new functionalities will only be a few thousands of dollars.
Conclusion
Even after COVID, the behavior of ordering groceries online will continue to stay. This change is permanent. The growing demand is a good leading indicator for starting a marketplace with robust features like Instacart has. The app has a proven business model and will cut down a lot of uncertainty in your business. You should also approach a company that has done multiple implementations of Instacart clone to help you get the product to the market faster.
Let's Build Something Awesome Together.