The Cost of Developing a Food Delivery App
February 20, 2023
Giandeep Singh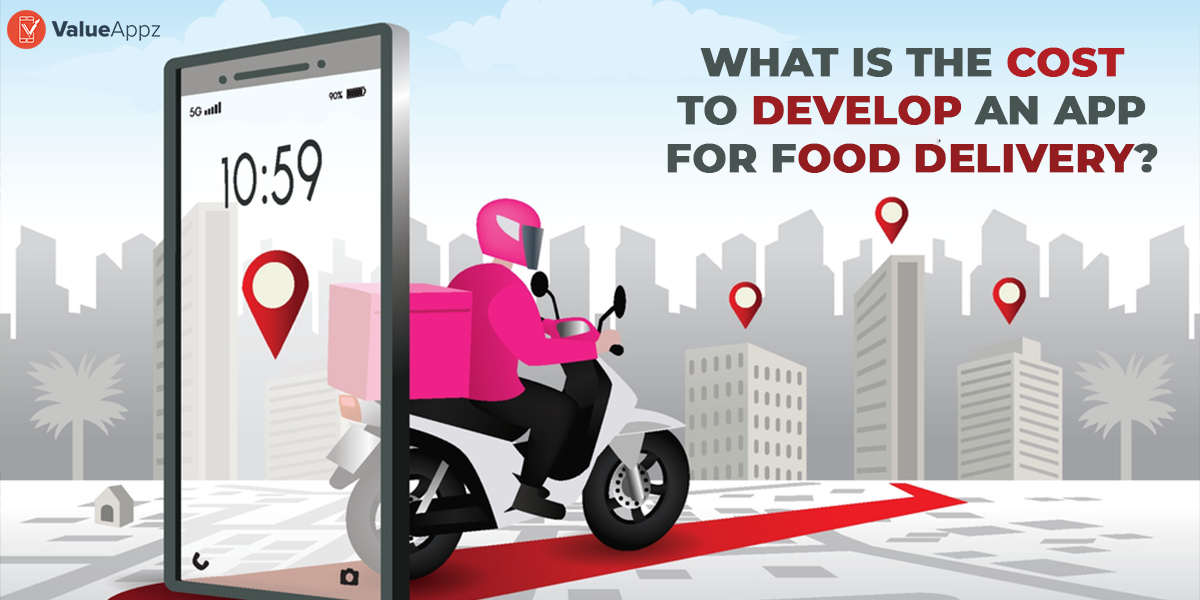 Table of Content
Follow Us
Summary- Cost estimation is a crucial factor for food delivery app development. The right funds can help you build an app that stands out from the competition and engages users quickly. If you are worried about discovering the cost of your on-demand food app, we have listed the approximate price for app development. 
Introduction 
Food delivery apps like UberEats, GrubHub, etc., have taken over the food industry. They have become the biggest players in the market and a necessity for everyone. An on-demand food delivery app is a kingpin for the success of the food delivery business nowadays.
And why not, when it satisfies the essential needs of the food delivery business – the comfort, convenience, and access to thousands of food products, some of which were not even accessible to customers? 
With the increasing demand for online food delivery services, more and more businesses are looking to develop their own food delivery apps. However, one of the major concerns for companies looking to venture into this space is the cost of developing a food delivery app. 
Several factors can impact the cost of developing a food delivery app, including the complexity of the app, the features and functionalities it offers, and the technology used to build it. In this context, understanding the cost of food delivery app development is crucial for businesses to make informed decisions and effectively plan their budget.
Have you been into the hotel, restaurant, or food industry and thinking of taking your food delivery business to new heights with a food delivery app? Or are you a startup looking to enter the online food business and wondering, "How much does it cost to build a food delivery app?" If yes, this article is just for you.
Is the demand for food delivery apps on the rise?
Even though several on-demand solutions are available for food lovers, the demand for such platforms is still rising. People often ask, "Are food delivery apps profitable?" Let's look at some interesting stats to know where the future is headed.
In the food delivery market, the number of users is expected to reach

2644.2 million

by 2027.

The revenue of on-demand food delivery apps is projected to reach US$1.45 trillion by 2027, with an annual growth rate of 12.33%.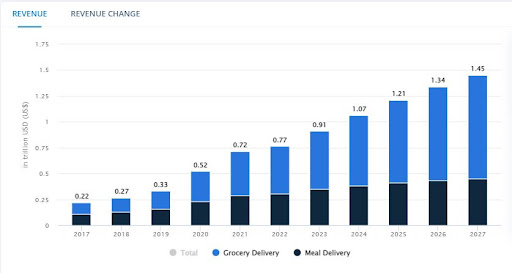 The online industry is amongst the fastest-growing industries nationwide. So, planning to build a delivery app for your food delivery business is a brilliant idea. And now is the right time to do so. But the question arises, "How much will it cost to develop a food delivery app on Android and iOS platforms?"
Before coming to the pricing, let's first look at the business models, as that would be one of the primary steps to building the app.
Types of food delivery apps
There are two types of business models defined based on the types of services they provide.
Aggregator 
Using this model, you can quickly launch an app that conveniently connects your customers – the food shoppers and the restaurants. The restaurants (using their app version) allow users to shop for numerous food items. 
Examples- Pizza Hut and Domino's
Logistic Support 
With this business model, business owners give the restaurants complete support to deploy food delivery services to their customers in real time. The app lets customers view and order food from the menu, make orders, and even track all orders in real time. 
The cost to develop an app for food delivery depends on which model you choose; there is constant support that you are getting from the provider, so that the cost will be on the higher end. 
Examples- UberEats and DoorDash
Team members needed for app development
To design and develop the on-demand food app, you need to hire a team with members who can build the application however you want. 
Generally, the team member should include the following:
UI/UX designer

4-5 developers

Quality assurance engineer

Backend developer

Team manager/project manager

Admin panel developer
The bigger and more experienced the team is, the higher the cost will be. Remember that every company has team members skilled in several technologies. Their experience would vary, and so would the development cost. 
Technology stack needed for food app development
Technology is an essential part of app development. There are several technologies that an app developer can work with based on the client's needs. Below is the list of the technology stack to help build the food delivery app.
Cloud Services:

Azure, AWS, Kahu, Cloud Sigma

Registration:

Google Sign-In, Facebook Login SDK

Payment:

Paypal, Stripe, Amazon Payment, Wepay, Braintree

Maps and Locations:

Google Maps, OpenStreetMap, Mapbox, Mapkit JS

Restaurant Listing:

Foursquare API, Grubhub API, Yelp Fusion API

Analytics:

Google Analytics, Localytics, Apple Analytics
Cost calculation for food delivery app development
The price of developing a food delivery app ranges from $15,000 to $60,000. Firstly, the complete food delivery business involves four apps.
Every app would require a step-by-step development process that includes designing, development, testing, and fixing. So is true for a food app. The table below represents the hours needed and the basic cost calculation for it.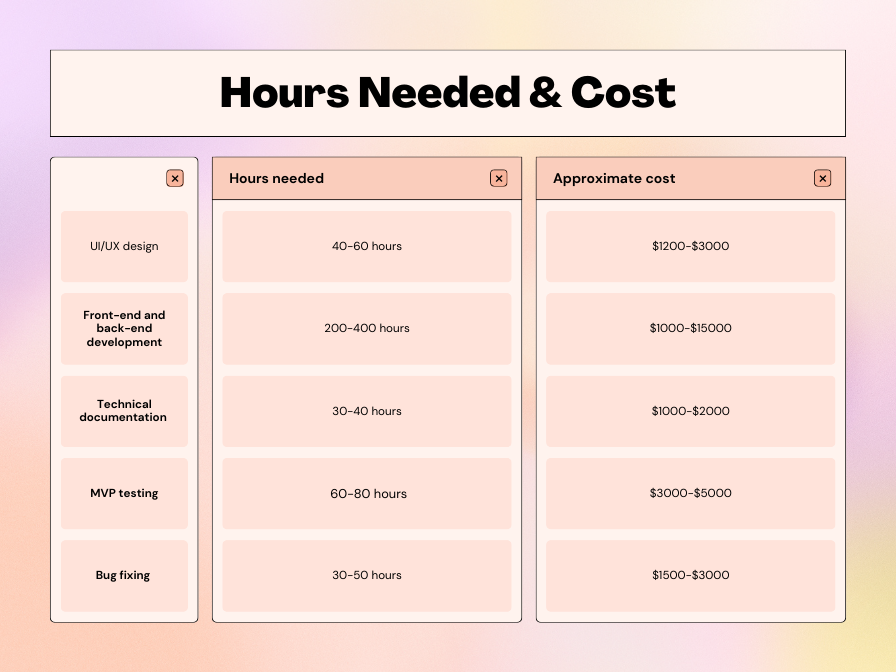 Approximate development time- 600-900 hours
Approximate cost- $40,000-$50,000
A customer app will help your target audience connect with local restaurants and place an order. The functionality of the app should be such that it lets the users easily search their restaurants and dishes, place the order, and track the order.
Must have features in the customer app:
Hassle-free registration via social media

User profile

Geolocation

Restaurant/dish search

Placing the order

Quick payment

Real-time order tracking

Customizing order

In-app messaging

Ratings and reviews
Approximate development time- 700-900 hours
Approximate development cost- $30,000-$50,000
The vendor app will be used by the restaurants that have been registered to your app. The app functionality should allow them to upload food photos, videos, and complete outlet information so that they can attract buyers.
Must-have features in the vendor app
Admin dashboard

Easy registration

Content management

Order management

Upload food menus

Manage payouts

Manage several locations
Approximate development time- 500-800 hours
Approximate development cost- $35,000-$40,000
The third app you would need in the on-demand food business is for delivery guys. This particular app will help them know the restaurant's and customer's precise location so that they can pick up and deliver the order.
Must-have features in the delivery agent app
Get approval from admin

Receive order

Accept / reject order request

Complete booking and earn more

View total earning
Approximate development time- 400-500 hours
Approximate development cost- $10,000-$15,000
Admin is the main person behind the app, so the admin app should include everything from managing orders to food deliveries, customer engagement, stores, and so on. 
Must-have features in the admin app
Manage user, delivery and merchant

Restaurant location management

Promote offer and discount by advertisement

Manage transaction

Backup and restore option

Application security

History and notification

Area wise map location

Manage claim restaurant

Refund/order cancellation
Why does the development cost varies- factors that affect
In the above section, we discussed the types of apps you would need to enter the on-demand food industry and the estimated cost for its development. It is vital to note that several factors can directly affect pricing. These include:
Scope and the category of food apps are one of the major cost-deciding factors. Do you want to build an Android, iOS, or cross-platform app? 
Number of development hours
The more features you include in the app, the more time it will require for development. As mentioned in the tale above, development can take 200-400 hours. To get the estimated cost, you can multiply the number of hours taken by the hourly rate of the developer. 
Tools and technologies are crucial for developing a great app. You require advanced tools to build a robust back-end, admin panel, analytics dashboard, etc. You will likely have to spend more if your app uses the latest tools and technologies.
Several companies provide full-cycle development where they can help you from discovering to designing, developing, and so on. On the other hand, you could opt for standalone services. The table below presents a rough breakdown of the development process: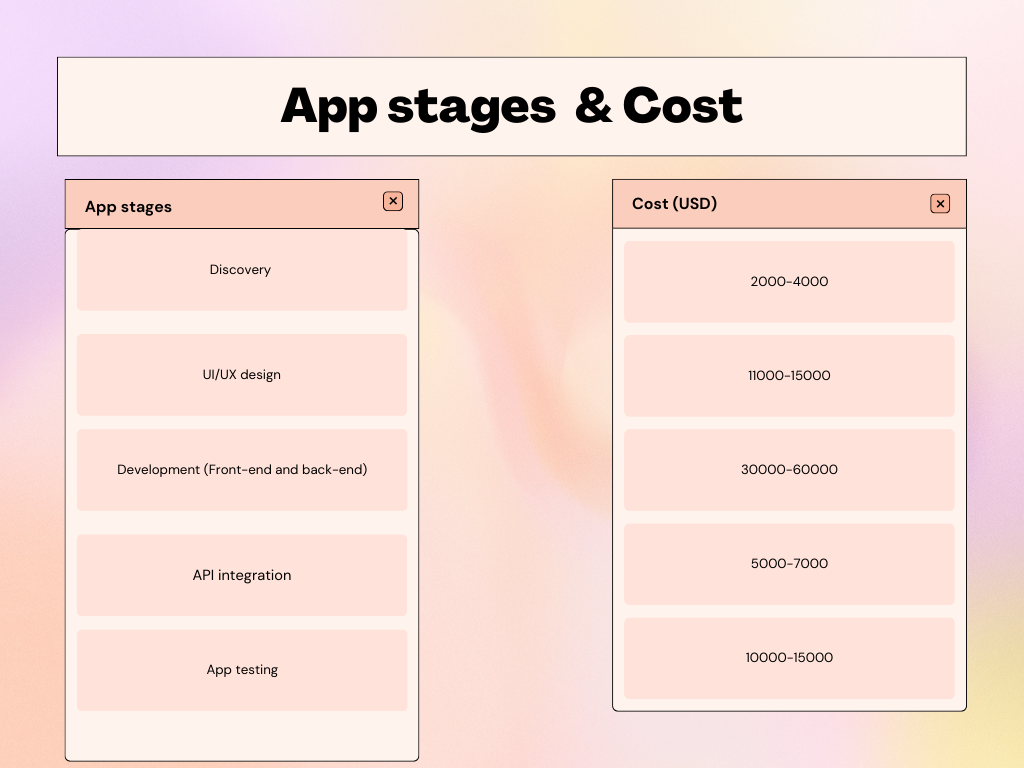 UI/UX plays a crucial role in the success of the app. If you plan to go with a simple design, the cost can range between USD 5,000-7,000, but the price will go higher when you plan to add complex designs to it.
Are you ready to launch your food delivery app?
Now that your app is ready to be launched and reach thousands of customers, it will require certain marketing and maintenance techniques.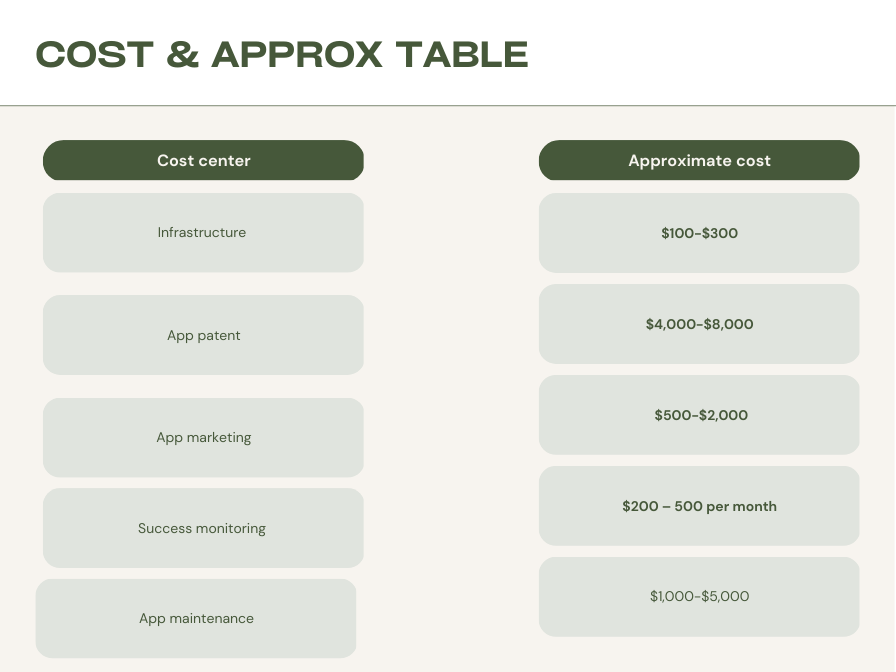 Irrespective of the cost of developing an app for food delivery, it is essential to invest in it. The reasons are pretty evident – you want better business productivity, performance, and profits. And these are some exceptional benefits your business can enjoy using the app. 

As a business owner, you would, of course, look for cost-effective solutions, but it is a harsh reality that to develop excellent food, you will have to spend good money. One thing that you can ensure is hiring a team that gives you the best in this amount. A team with the latest technology, professional team members, and the proper knowledge to build the app. 
At ValueAppz, we can help you build the food app from scratch or develop a food delivery clone app so that you can enter the food industry with the right solutions and at a cost-effective price. Get in touch with our team and learn more.
THE AUTHOR
Giandeep Singh
I am a writer and marketing specialist who loves to explore new digital strategies to boost business growth online.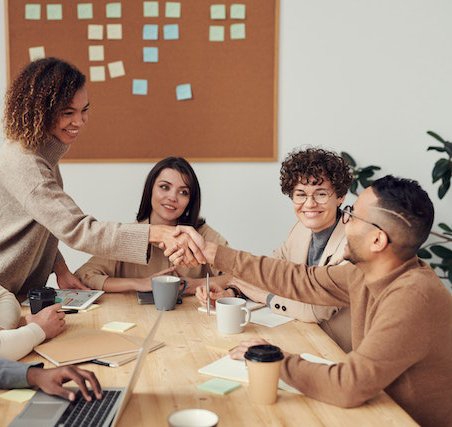 Get ready to digitally transform your business.
Let our team help take your business to the next level. Contact us today to get started on finding the perfect solutions for your business needs.