Fitness App Development: Latest Features, Trends, And Costs In 2023
April 27, 2023
Harjyot kaur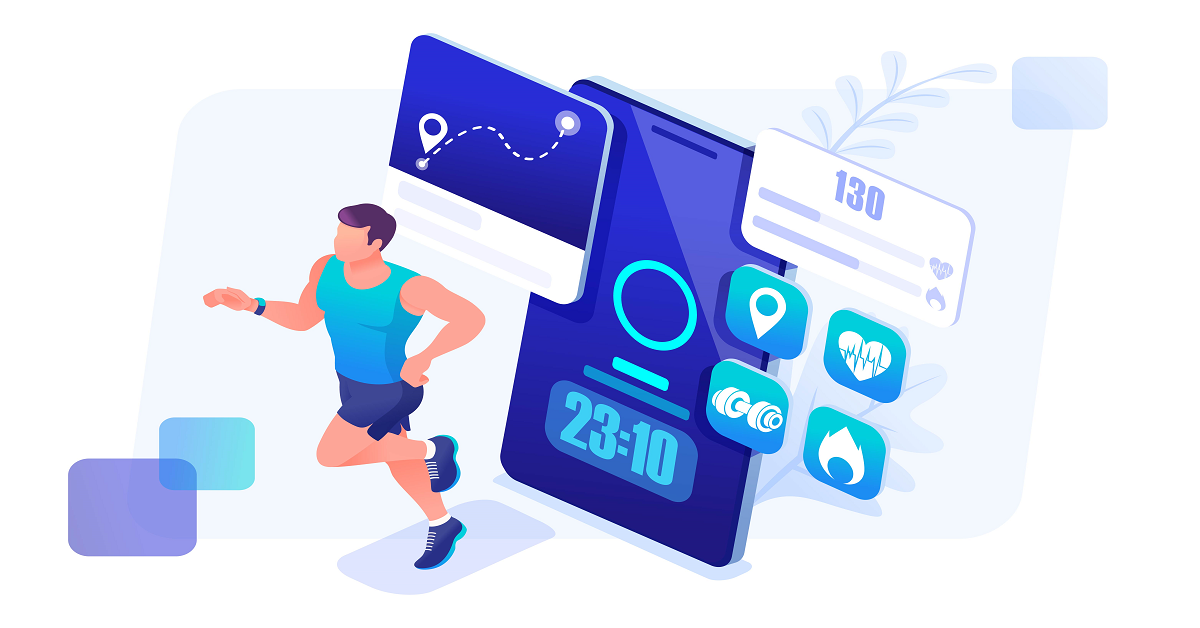 Summary: User penetration in fitness apps is expected to hit 12.21% by 2027 from 9.76% in 2023. There are several things to consider to achieve success in the online fitness business. Follow us to learn about the latest trends, top-notch features, the cost of fitness app development, and what makes 2023 the best time to invest in it.
Today there are more health issues than ever before. Rising pollution, stress, and workload is deteriorating health at a fast pace. From teenagers to working employees and older generations, each deals with one or the other kind of sickness. Hence, fitness apps are being downloaded at an agile rate to ensure their safety and well-being. 
Earlier, when people had no access to technology, the only way to exercise was to visit a professional for training. With the evolution of the tech stack and the introduction of fitness app development, staying fit has become easier than ever.
From consulting a professional trainer to watching exercise demo videos, taking online sessions, and tracking various health aspects, fitness apps have made everything possible via a single platform. The fitness app market size is projected to reach USD 5.41 billion by 2030. 
Health and fitness app development has become a trend even among entrepreneurs. 
The numbers above clearly prove that whatever fitness industry you may be in–gym, yoga, meditation, or diet, it is necessary to take your offline services online via a fitness app. It will help you reach a wider audience as well as access those who may not be able to visit you physically.
If you are also planning to build an app, this blog is for you. Check out the latest fitness app development trends, features, and costs.
Features to include in the fitness app development
A fitness app consists of users, service providers, and admin. Hence, when you plan for fitness app development, you need to build an app for all three. These apps should be engaging, attractive, and user-friendly so that they can meet all their demands. 
For instance, the users would want to quickly search for the services like diet, particular exercise' demo, or consult a professional, so the app must have all these categorized well to ensure that they get a good user experience. Similarly, service providers should be able to list their services, make fast changes, and communicate with their customers. 
Remember that these features should be designed to provide an excellent experience without making it difficult for the users to navigate from one feature to another. Adding unique and eye-catching icons can make the features even more appealing. 
The table below shows the must-have features for fitness app development.
| | | |
| --- | --- | --- |
| User app  | Service provider app  | Admin app |
| Sign up and login | Sign up and login | Analytics and reporting |
| Personalized profile creation | View profile | Payment management |
| View and edit the profile  | Upload videos and images | Content management system |
| Fitness tracking (steps, calories, distance, etc.) | Service provider management (hiring, scheduling, payments) | Personalized profile creation |
| Workout scheduling and tracking | Client management  | View and edit the profile  |
| Custom workout creation | Data analytics and reporting  | Subscription management |
| Nutrition tracking | Appointment scheduling  | Analytics and reporting |
| Meal planning and tracking | In-app messaging  | Payment management |
| In-app purchases | In-app video calls with customers  | Content management system |
| Subscription management | Product listing  | |
| Push notifications | | |
| Community support (forums, groups, challenges) | | |
| Video tutorials and exercise demos | | |
| Social media integration | | |

Cost of developing a fitness app
When thinking about building a fitness app, entrepreneurs usually have the question- "How much does it cost to build a fitness app?" Health and fitness app development requires a professional team with extensive experience, top-notch technology, an understanding of the latest trends, and time to build a quality app. The average cost of app development can vary from $15,000-$60,000. 
The cost can further vary based on the below factors:
Platform:

The cost of developing an app for one platform, such as iOS or Android, is typically lower than developing for multiple platforms simultaneously.

Features:

The complexity of the features you want to include in your health and fitness app will significantly impact the cost of development. Features such as workout tracking, personalized training plans, social sharing, and gamification will all add to the price.

Design:

The design of the app can also impact the development cost. Custom designs and animations will require more time and effort, translating to higher prices.

Third-party integrations:

If you want your app to integrate with other third-party services or devices, such as wearable technology or fitness tracking apps, this will increase the development cost.

Backend development:

If your app requires a backend infrastructure, such as a server or database, this will add to the development cost.

Testing and quality assurance:

Ensuring that the app is bug-free and user-friendly requires thorough testing and quality assurance, which can add to the overall development cost.

Location of the development team:

The location of the development team can also directly impact the cost. Hiring a team from a developed country with a higher cost of living will generally be more expensive than hiring a team from a developing country.

Timeframe:

The timeframe for developing the app will also impact the cost. Rushing development may increase the cost, while a longer development timeline may reduce the cost.
Fitness app trends you must follow 
What does it take to build a fitness app that is unique and can easily attract the target market? One thing that needs to be carefully considered is the latest market trends for fitness app development. These trends are set based on the changing demands of the customers and the solutions they are seeking. Some of the trends that you must follow in 2023 are:
    Wearable integration is an unskippable part
92% of smartwatch users use them for health and fitness reasons. About 88% said that wearable technology helped them achieve their fitness goals. These studies clearly show that integrating wearable devices with fitness apps is the hottest trend. This technology is a must-have in fitness app development, from reminding users to consume sufficient water to sending personalized notifications, keeping a record of their calorie intake, etc.
    Personalized solutions for each user
Whenever we talk about building an app, personalization cannot go unnoticed. Especially in health and fitness app development, every user has different goals and targets to achieve. A quality app should track the daily activities, food intake, and other aspects for which the customer has downloaded the application. 
Also, sending personalized messages like met targets and daily reminders can make the app even more helpful.
   Online sessions with professionals
Nowadays, users also download the app to consult professionals for their health and fitness needs. For example, a user may consult a gym trainer online to plan the diet. Further, some users might want to attend virtual classes for gym, meditation, and yoga. 
Hence, your fitness app should allow customers to participate in online sessions or consult a professional. 
   Gamification pulls in more customers
Gamification is another trend that helps engage users and pull in Gen Z and Millennials. If studies are to be believed, 52.5% of fitness apps on the App Store contain at least one gamification element. In fitness app development, gamification is the process of using game-inspired elements in training. 
Gamification features, such as rewards, badges, and points, are used to make fitness fun and engaging for users.
   VR and AR for mesmerizing experiences
Virtual Reality (VR) and Augmented Reality (AR) are entering the fitness space by providing immersive and engaging workout experiences. VR can transport users to virtual environments, such as a beach or mountain trail, while they exercise, making the workout more enjoyable and motivating. On the other hand, AR can overlay digital information in the real world, such as workout instructions or virtual trainers, to help users perform exercises more accurately. 
Both technologies also have the potential to provide personalized feedback and tracking of user performance, enhancing the overall fitness experience.


Future of fitness app development and potential opportunities for innovation
Given how quickly the tech stack is evolving and how many new chances there are for innovation, the future of fitness app development looks bright. Fitness software developers are experimenting with new ways to use cutting-edge technology like artificial intelligence (AI), virtual reality (VR), and augmented reality (AR) to create more immersive and efficient workouts in response to the growing need for personalized and engaging fitness experiences. 
Fitness apps will be able to deliver even more individualized recommendations and training plans as wearables and Internet of Things (IoT) devices are used more frequently to track user data and provide real-time feedback.
The rising demand and awareness of health and fitness make the year 2023 a perfect time for startups to invest in the fitness app. You can ensure business growth by adding the latest features and working with the right fitness app development services. Additionally, the development of personalized nutrition and wellness plans based on a user's individual fitness goals and genetic makeup could revolutionize the way people approach fitness and wellness. 
Furthermore, with the growing interest in mental health and wellness, fitness apps could also expand their offerings to include meditation, mindfulness, and other mental health practices to promote overall well-being.
Work with ValueAppz- a top fitness app development company
To ensure that you create a fitness app that solves all the problems of your customers, you need to work with a company that has groundbreaking technology, skilled and dedicated teams, and extensive experience and knowledge. ValueAppz is a top fitness app development company that has helped various customers to build their brands. 
Whatever your fitness app demands may be, our tailored-made solutions will help you skyrocket your business growth. Our solutions come with CMS, CRM, marketing automation, CDP, in-app video session, and multi-payment option. Working with ValueAppz is hassle-free and will give you quality work at the minimum time and cost-effective price. 
Get in touch with our fitness app development professionals today, and let's discuss your fitness app idea. 


FAQs
How much does fitness app development cost?
The cost of fitness app development can vary from $15,000 to $60,000. This cost can further depend on factors like app design, features and their complexity, platforms, tech stack, and the fitness app development company's location, experience, and skills.
What features should be in the fitness app?
To ensure that your fitness app provides a complete solution to the users, you must add features like easy registration, online sessions, consultation with professionals, online payment, wearable integration, and in-app purchases.
What is the future scope of fitness apps?
The future scope of fitness apps is incredible. With more and more people getting fitness conscious, the demand for fitness apps is yet to see more growth. 
What are trends on fitness apps?
Some of the latest trends in fitness apps are wearable integration, AI and ML, online sessions, personalized solutions, AR and VR, and gamification to enhance the customer experience.
What makes a fitness app successful?
To make the fitness app successful, you must add the best features, make the interface easy, design the app well, integrate the app with the latest trends, and provide personalized solutions to the users.
THE AUTHOR
Harjyot kaur
As a technical content writer my focus is on creating high-quality, engaging, and informative content that simplifies complex technical topics. Throughout my career, I have continuously pursued opportunities for growth and development, refining my skills and expanding my knowledge base.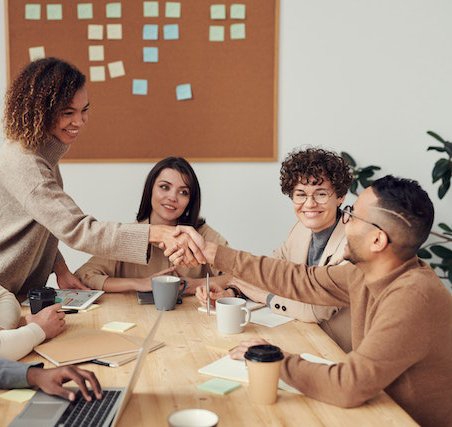 Get ready to digitally transform your business.
Let our team help take your business to the next level. Contact us today to get started on finding the perfect solutions for your business needs.