7 Steps To Create A Health and Fitness App: A Complete Guide
April 11, 2023
Harjyot kaur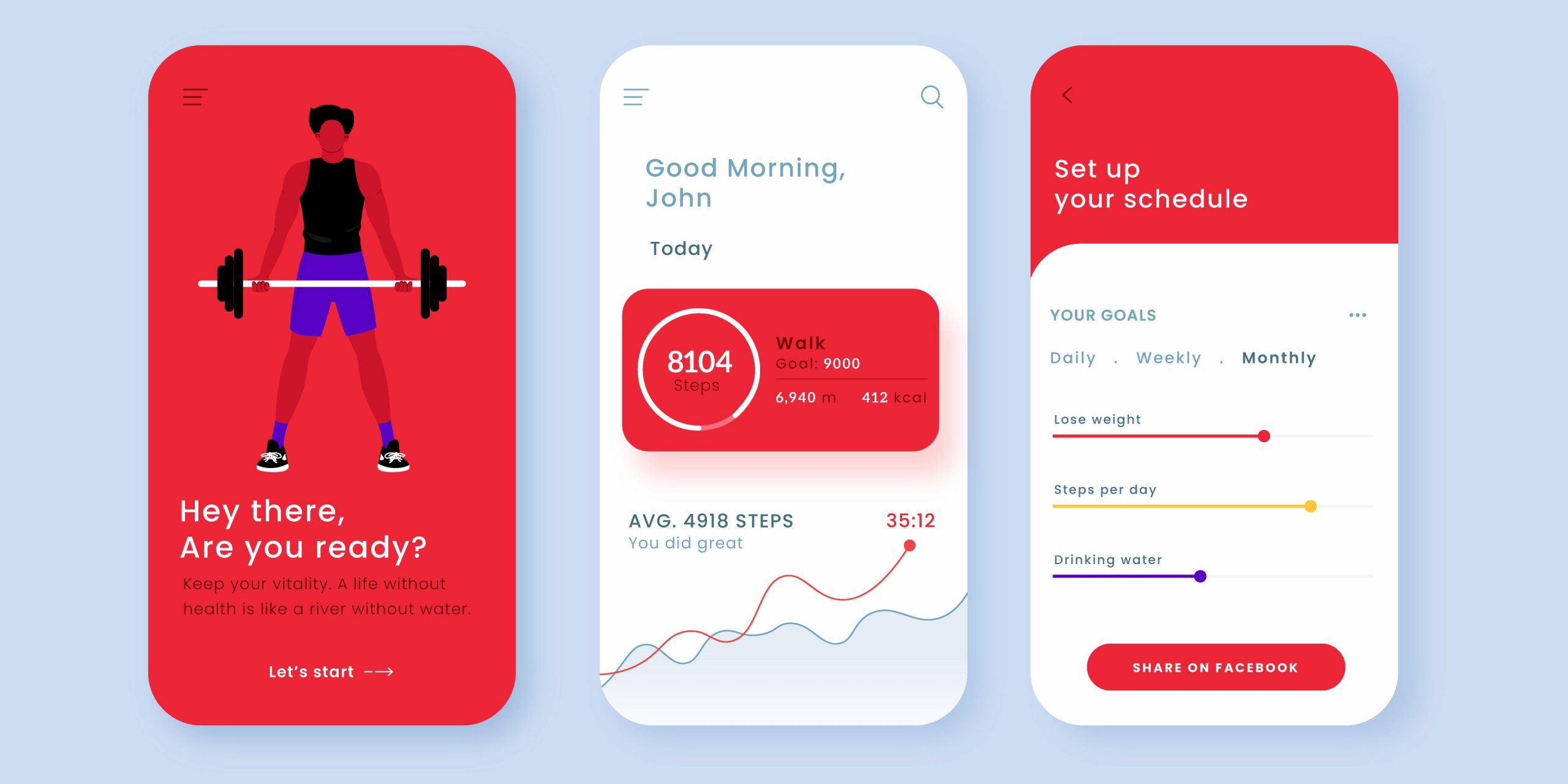 Summary: The growth of the fitness industry is on the rise as more people are now concerned about staying healthy. Are you planning to build your own fitness app that can solve various pain points of users under one platform? This blog will help you discover the types of apps, ways to make money, and steps to follow to build the app.
A custom fitness app is need of the hour
More and more people have started to focus on their fitness, but they prefer it through a fitness app. Various fit apps like MyFitnessPal and Headspace have helped people quickly achieve their health and fitness goals. Maintaining a healthy weight, consuming specific calories, covering a particular distance, and shifting to a more nutritious diet has become a craze among today's generation. All this can be made possible with the best fitness apps. 
Peer pressure and social circle are the significant reasons pushing the health industry towards building custom fitness apps. This craze makes it the best time for you to invest in the health and fitness app for startups and small businesses. 
With this, you can bring health enthusiasts and professionals in the health industry to one place and enable them to connect without any geographical or time barriers. Let's understand the growing popularity of fitness apps through the stats below.
Fitness app development market and stats
Ever since mobile applications entered the market, every industry has gotten involved in it. It is especially true for the health and fitness industry. Even those who were not so conscious about their health have started to take steps for it.
What is the future scope of fitness apps? Over the past few years, fitness apps have generated considerable revenue worldwide and are projected to reach a volume of US$ 33.04 billion by 2027. Further, the number of users is also on the rise, and the number for user penetration is projected to hit 12.21% by 2027.
The stats clearly prove that the future of the on-demand fitness industry is bright, and investing in it can be a profitable idea for startups, small businesses, and enterprises.
Fitness app ideas for your business
Before we get into the fitness app development process, it is crucial to discuss the types of fitness apps that can help you enter the on-demand fitness industry. Based on your target audience, you can pick the fitness app that helps solve their everyday problems related to health. 
Diet and nutrition app
Diet and nutrition apps are the perfect solutions for your business if the majority of your target audience is looking for diet solutions online. The application will allow them to track their nutrition intake and manage their diet. Further, it will also track their water consumption, making it even more helpful.
Workout app
The workout app will help your users to get in shape and enhance their fitness levels. Your workout app can provide workout routines, fitness tracking, and motivational videos to keep your users engaged. Also, these can be designed for specific workouts like Pilates. 
Activity tracking app
This type of fitness app is best for users who want to track and monitor their activities throughout the day. The features in the app allow users to follow physical activity and steps taken. It will help them accurately calculate the calories they have burnt with the exercise. 
Meal planning app
A meal planning application is one of the best fitness app ideas. It is perfect for users who want to consume calories after careful consideration, as it allows them to track calories once the relevant data has been added to it. Some apps also help provide suggestions for the type of food to be consumed in order to maintain the calorie count.
Yoga app
Yoga apps have helped people to stay fit with the top yoga videos and online sessions. If your target market is searching for online solutions to keep fit and is particularly interested in yoga, this application can be great. The app will further allow them to track their progress.

Top-notch features to make your fitness app a success
Your app's success greatly depends on the types of features that you provide to your users. If the fitness app can meet all the requirements in one platform, the users are likely to stay longer than if it offers minimal features. We have divided the features into two categories-basic and advanced. The basic features are a must to include, whereas advanced features can take your fitness and health app to another level. 
Basic features
Below are some standard features you must add to the fitness app to provide essential services to your users.
Your users first have to sign in and register to the application to avail of the services. Hence, the registration process should be simple, fast, and hassle-free. 
Users love to share their achievements, especially their fitness goals. Integrating social media platforms with the fitness app will enable them to share their health and fitness achievements with friends across various social media platforms. 
User profile and dashboard
The user profile and dashboard feature will let the users keep critical information like weight, height, meal plans, and fitness goals. Once they have stored this data, they can access it anytime and anywhere and change it when required. 
It is one of the essential features as every user will only see their growth if they are able to check their progress. The feature will help them track their goals and how close they are to achieve them. Each user will have different goals like losing weight, enhancing muscle strength, etc., so the feature should be customizable.
The push notifications feature is another must-have in the fitness app. It will be helpful in reminding the users about their goals. Also, the feature can be used to send personalized messages and offers. The push notification feature will also provide valuable reminders like consuming water.
Integration with wearable devices
For a fitness and health app, integration with wearable devices is not a choice but a necessity. Users love to access information quickly and via the smartwatch, especially when they are unable to access their phone or the app. 
Payment facilities should be easy to use and quick. You can integrate various payment methods with the app so that your users can access the mode they prefer. Also, ensure that these payment methods are secure to avoid any fraud in the future.
Advanced features
The advanced features are necessary to make your fitness and health app stand out from your competitors. Some of the advanced features that you can add are:
Live streaming is one such feature that can make your app way more practical. The feature will allow the subscribers to participate in live workouts, yoga, or meditation sessions. It can be especially useful for those unable to attend in-person classes. 
This feature will help provide knowledge about the exercise and workouts in written form. It will further help users make informed decisions by understanding the types of activities and how they should be performed step-by-step.
The advanced analytic feature will allow the users to know in-depth about themselves. For instance, the feature can provide information about heart rate while they are performing a particular exercise. Further, it can also show the number of calories they have burnt or consumed, the number of hours they have taken, sleep, etc. 
Every subscriber will look forward to gaining the best information from trained coaches. The virtual coaches feature will enable them to do that. You may also allow the users to hire a personal trainer or dietitian if they want a detailed session to achieve their goals. 
If you plan to start your nutrition and diet app, barcode scanner features can be useful. It will enable the users to scan any packaged food and check its nutrition content. Hence, they can make practical and well-thought decisions for their diet.
Geolocation is the perfect feature for those who prefer outdoor activities like walking and running. The feature will help them precisely know the number of steps taken and kilometers covered during their run. Also, you can send messages to specific locations.
7 Steps to Build a Fitness App
Wondering, "How do I create my own fitness app?" Building an on-demand fitness app is unlike any other app as it requires a careful study of the target audience. Once you have decided on the type to build your fitness app, the following steps can help you develop it in the best possible way. 
Research the market and choose the type
The first step towards fitness app development is thorough research of the market. As we discussed above, there are various types of health and fitness apps to choose from. Before finalizing the type of app, you first need to thoroughly research the market and understand the target audience and their needs. 
Does your audience need solutions for diet control? Are you targeting people who are looking for online yoga classes? Choosing the perfect type will require detailed research about the market and building a customer persona. Also, look for what is trending the most and identify customers' pain points to decide on the app that can solve their pain points.
Choose the features for the app
Once you know the type of fitness and health app you want to build, you need to work on the features that will be included in it. The app's success depends hugely on the features that it provides. The more solutions you are able to provide through one single app, the more long-term customers it will attract.
In the section above, we have talked about some basic and advanced features that can help make your fitness app stand out from the competitors. The basic features will help provide simple solutions for which every user will register on the app. In contrast, advanced features can provide something out of the ordinary that can make the customer experience even more beautiful. 
Further, you can study the already available applications to completely understand what features are a must and what you can provide that makes your fitness app unique. 
Finalize the UI/UX design
Another vital factor that decides the success of any app is the UI/UX design. It is how your fitness app will appear and the designs and colors that will engage your users. The mobile UX will decide the customer journey while using the application.
Remember that the UI/UX guidelines by experts say that the design should be simple yet engaging. Your users should not get lost in the app or find it hard to navigate. Simple colors and designs will provide a more beautiful experience than loading the application with complex architecture. 
Select the monetization method
What is the best way to earn money from your own fitness app? You may have the perfect design or the solutions for your users, but it is equally important to recognize the methods that will help you make a profit from it.
As a beginner, providing free services to attract more visitors and convert them into valuable customers is advisable. Choosing the right monetization model will enable you to make the best out of your services. You can also implement more than one monetization method. For instance, you may provide subscription services to the users and allow brands to run their ads in return for commissions.
Integration with third-party apps
The following step in the process is to make sure that your on-demand fitness app is integrated with the latest devices that your target audience uses. As the app will be downloaded on the smartphone, you have to make it easy for your users to access so they are always on the go. 
Did you know that 92% of smartwatch users use these watches for health and fitness purposes? Hence, integrating your fitness app with such devices is necessary for its success. It will ensure that your users never miss out on any notifications, even when they are not able to access their phones. 
Hire a fitness mobile app development company 
Now that you have finalized the design, features, and functionality of your own fitness and health app, you need to collaborate with a dedicated team of developers to build the application. If you want to develop the app for iOS and Android, you need a team who can help you with both. 
The team should include developers, designers, a project manager, and quality assurance to design and develop the application as per the requirements. While hiring, you must also consider their experience, development fee, and the technology they use. 
Test and launch 
After the application has been developed, you must first test it on a small group of users to ensure each feature and functionality works well. The testing stage will further allow you to discover the areas that need improvement and help finalize the app in a way that provides the best solutions to your users.
Once you have finalized it, use the best marketing strategies to launch the fitness application. In the initial stage, it is best to provide free promotions, discounts, and trials to attract the audience. Further, promoting it on social media platforms can boost your marketing.
What is the cost of fitness app development?
It is essential to understand the cost of fitness and health apps to budget it clearly. On average, the cost of fitness app development can range between $15,000-$60,000 when you take help from a mobile app development company. 
Whereas planning to develop the app with an in-house team or freelancers can cost you even higher. Also, the exact cost of the app development will depend on several factors, like the number of features to be included, the location of the app development team, the complexity of the app, the platforms for the app, and the technology used in developing the fitness application. 
Below is the approximate time and money required for building some fitness app features.
| | | |
| --- | --- | --- |
| Features  | Timeframe  | Cost range |
| User registration and login  | 20-40 hours  | $1,000-$3,000 |
| User profile management | 20-40 hours  | $1,000-$3,000 |
| Social media integration  | 10-20 hours  | $500-$1,500 |
| Push notifications  | 10-20 hours  | $700-$1500 |
| GPS tracking and mapping  | 60-80 hours  | $3,000-$6,000 |
| Workout tracking and logging  | 80-100 hours  | $4,000-$8,000 |
| In-app purchase and subscription  | 40-60 hours  | $2,000-$4,000 |
| Integration with wearables and other devices  | 40-60 hours | $3,000-$5,000 |
How to earn money with the fitness app?
You have the idea to build your own fitness app, but have you thought about how you would make a profit with it? The following monetization models can help you make good money. 
In-app purchase
In-app purchase is one of the most used monetization methods in the online fitness industry. For example, if you have developed a diet app, you can provide healthy recipes at a cost. Further, you can also enable the purchase of physical items like food or sports equipment via the app.
Freemium model
The Freemium model allows users to try the services before they purchase them. They can download the free version of the application and get access to its basic features. The freemium model will help the users explore your fitness app and purchase the most suitable plan for their fitness needs. It is one of the most popular methods to bring in customers. 
Subscription model
A subscription model works by providing different plans to the users. Each plan will have its own features and additional benefits. For example, the basic plan can be free of cost, whereas users will be required to pay monthly or annually to access the premium plan. The availability of the features can be set as per each plan.
In-app advertising model
Ad-based models are another great way to make money with the fitness app. You can allow the brands related to your services to run their advertisements on your application in return for money. Remember that irrelevant or too many ads will make your users lose interest. 
Collaborate with a fitness app development company like ValueAppz
You are now well aware of the process of building a health and fitness app and its cost, but how do you create the app? An experienced mobile app development company with the right resources and knowledge can be the best choice to collaborate with.
ValueAppz is a leading fitness app development company that can provide you with the perfect solutions. Our fitness app development services, experienced developers, groundbreaking technology, and years of work will help you get your own fitness app at the budget that fits the best for you. 
You can contact one of our experts to get the details.

FAQs
How do I create a health and fitness app?
To create a health and fitness app, you must identify the target audience and the type of app needed for them. Then, research the market well, decide on the features, and take the help of a mobile app development company to build your application.
What is needed for a fitness app?
Basic features needed for the fitness app include a user profile, geolocation, menu and dashboard, third-party app integration, etc. Also, the app should have a simple design and be easy to use and navigate.
What makes a fitness app good?
The types of features, design, and accessibility make a fitness app good. The more solutions you can provide through the application, the more customers it will attract and enhance the user retention rate.
What are the trends on fitness apps?
The latest trend in the health and fitness app is the integration of AI and ML. Technology makes the app more engaging. For instance, adding voice search features will enhance the app's quality and provide a beautiful user experience. 
How can I ensure the security of user data in my health and fitness app?
To ensure the security of user data, you should implement security features such as encryption, two-factor authentication, and data backup. You should also have a privacy policy outlining how user data is collected, used, and protected.
THE AUTHOR
Harjyot kaur
As a technical content writer my focus is on creating high-quality, engaging, and informative content that simplifies complex technical topics. Throughout my career, I have continuously pursued opportunities for growth and development, refining my skills and expanding my knowledge base.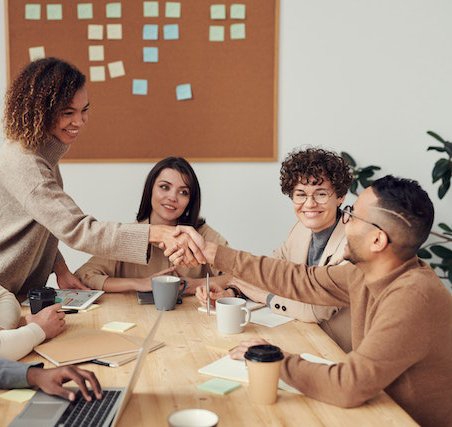 Get ready to digitally transform your business.
Let our team help take your business to the next level. Contact us today to get started on finding the perfect solutions for your business needs.