Beginners Guide to Starting a Cleaning Business
January 27, 2020
Rohit Madaan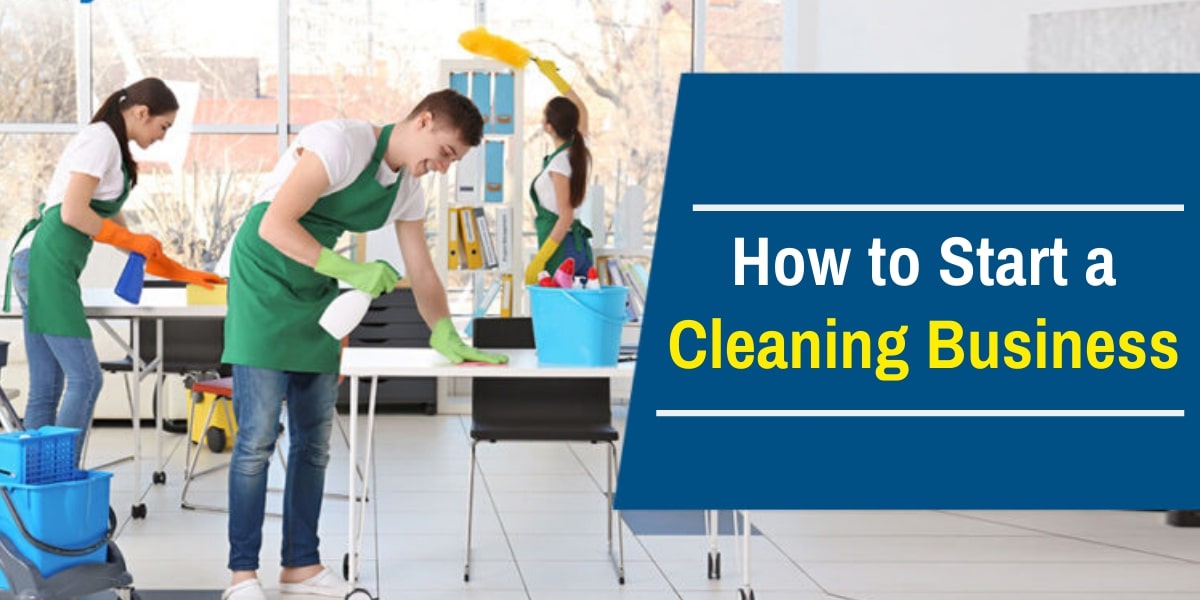 Cleaning the home is an arduous chore in most households.
Cleaning is a tiring and time-consuming task right from making the bed to cleaning up the carpet, especially for people who are always working.
Most people now would happily hand over the cleaning chore to a professional cleaner as the lives of people are becoming increasingly hectic, and they don't have time to invest in cleaning their spaces. 
Lately, due to this increasing demand for professional cleaning services,  there is an influx in the number of cleaning business start-ups launching in the industry.
Additionally, the cleaning business is booming these days and has become one of the highly profitable businesses. 
When in doubt of what business to start, starting a small cleaning business might be a great option as it doesn't require any degree, prior experience or any specific prerequisite knowledge. 
If people, starting their cleaning company, are prepared to put in a lot of time and effort and work themselves, then it is possible to start a house cleaning business with a low initial investment.
Thinking of starting a cleaning business?
There is some crucial information to know in general for a cleaning business such as the resources needed to start the business, the latest technologies that can help a cleaning business to grow faster, the house cleaning prices within the market, marketing strategies to promote the business, etc.
Before proceeding further, it's quite imperative to know that a cleaning business can have multiple services.
Some of the most common service verticals within a cleaning business are:
Residential Cleaning

Commercial Cleaning

Windows Cleaning

Carpet Cleaning
Setting Up A Cleaning Business
While there are no hard and fast rules that you can stick to while planning to start a cleaning business.
Still, there are many tips that you should consider for making it easier to establish and grow your cleaning business.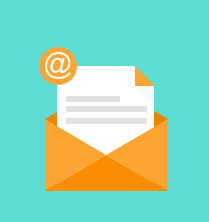 Looking For Clone App For Your Cleaning Business? Contact us now.
Moreover, if you are wondering how to start a cleaning service business, then you need to go through all the tips mentioned as follows:
1) Create a Checklist
One of the most important things that you need to do is start creating a cleaning business checklist.
This checklist is essential to keep track of what are the necessary steps to be taken and track the required aspects to get a successful business plan.
For example, registering a business, scheduling appointments for the cleaning requirements, paying taxes, expanding the company, etc. 
2) Complete the Legal Paperwork
Once the company's overview, message, purpose, marketing strategy, and the target has been planned in the checklist, it's time to start taking action to establish and start your own cleaning business.
This stage involves registering the company and take care of all the legal documents required to start and operate a cleaning company in a particular locality. 
Keep in mind that finishing all the legal paperwork is important to make sure that your business is guarded against many legal issues that may arise in the future.  
3) Get Guidance from Entrepreneurs
Learn how to start a cleaning business from scratch by seeking guidance from entrepreneurs in the cleaning industry or by reviewing their experiences, struggles, and plans to overcome obstacles in the business.
This can also help later on in the future if the same problems they had faced occurs to your business too.
Decipher the successful cleaning business stories and decode the strategies those entrepreneurs used to achieve their goals. 
4) Name Your Business Thoughtfully and Develop a Catchy Business Logo
The name of a company is of importance mainly because it's the prime identity with which customers recognize the business.
A business name should be easy to remember and recollect especially when customers bringing it into a conversation.
A home cleaning business with a lengthy name may result in the failure of the most efficient advertising method i.e. word-of-mouth.  
5) Getting a Business Insurance 
A properly established business like a carpet cleaning business or a home cleaning business requires financial security.
Having an insurance plan covering general liability and covering property insurance will help you stay ahead of the curve.
This step is essential as a business most probably have employees and partners, and any loss to the business will affect them too. 
6) Online Advertising
Advertising online is the most significant resource available to develop one's business. Online ads cost less than many other advertising channels and have a considerably larger audience reach.
Moreover, online advertisements are highly effective when potential clients are internet users. 
Online cleaning service ads are beneficial for the company to get more customers, and cleaning advertisements will show up more frequently if their searches online are related to it.
These ads are a great way to boost the popularity of the business.
7) Business Website Development
Many successful cleaning businesses have their own websites, through which they are rendering the cleaning services to customers.
A cleaning business can utilize the website for updating the status of a service, order tracking, let customers schedule appointments, and many other tasks.
A well-structured business website with a good user interface allows customers to interact and hire your services directly from the web portal.
Remember to provide instant customer support services using chatbot software that is available at low prices.
The process of booking appointments should be made easy and convenient for the customers.
Get in touch with our team now.
8) Do the Cleaning Work by Yourself
As an entrepreneur of a start-up cleaning business, there is one precious resource that is not abundantly available, and that is money.
With a limited amount of funds available at the start of the cleaning business, it's a luxury to hire someone else to do the dirty work.
So, to save money and build trust among clients at the start of the career, it's best to get it done yourself and not rely on other people. 
9) Choose a Simple Dress Code 
Cleaning is not known for being a glamorous line of work, so get some simple work uniforms like a t-shirt and some pants or overalls with the company's logo and name printed on it.
Wearing this uniform would provide comfortable clothing to work and clean.
Also, there is no worry about getting your casual dress getting dirty. The business logo on the dress will also act as a way to promote your business. 
10) Implementation of Referral Policies to Market the Company
Referrals are a great way to bring in new customers and incurs lesser costs than advertising through a third-party advertiser.
Also, word of mouth is a powerful marketing strategy, and it is pivotal to take full advantage of it. 
When people recommend the service of a company to their acquittances, it helps in bringing new customers for the business.
By doing so, the customer also acknowledges that the company is their first choice of recommendation for the complete cleaning service.
Additionally, by rewarding the customer for their referral, it improves your relationship with that customer and their circle.
11) Set Your Budget
The need to pre-plan a budget while considering all possibilities of profit and loss is vital to starting a house cleaning business.
Worker expenses, cleaning supplies cost, fuel, additional charges and other complications that may arise need to be taken care of.
If it is beyond your budget, then do not risk anything that you cannot afford to pay off as a loan. 
Once you start to bring in regular income, it is okay to consider expanding and investing in your business. Starting a cleaning service is not as easy as running one.
12) Cleaning Business App
It's necessary to improve services at every opportunity. Some people prefer checking their phones for checking on cleaning business appointments or scheduling one.
These factors indicate the necessity of having a mobile or workstation app that people can use to make their work easier.
Knowing how to use all resources makes you understand how to run a cleaning business. 
Also, while building software for your company, make sure that the user's privacy is confidential and safe.
The app should provide information about the hourly house cleaning rates and the services provided along with the daily schedule of the company so that the customers can book their appointments.
Geotags and house locations are extremely private information and must be protected in your database.
Let's build something awesome together.
13) Establish the Brand
Advertising is key to starting a home cleaning business. Establishing it is, however, a much more complicated process that takes time and patience.
Most companies have products that highlight them and make it easier for them to establish their products. 
Running a cleaning business means rendering services to customers, and an important way to establish your brand is to offer top-quality services.
Taking over a particular part of town or city should be the primary goal and expanding it to different parts of the city should be the next on the list.  
14) Provide Free Services 
By providing free services, it does not mean that you're providing a free service and losing money.
It should be done in a limited, specific way.
What this means is that it can be used to keep a frequent customer loyal, invite new customers to try out one of your services as a demo, or prevent a customer from leaving your services. 
It is recommended to provide free services at a small loss whenever it is feasible to do so to improve customer relationships.
15) Target Specific Market 
Knowing how to start a house cleaning business is not adequate to run it.
Knowing your customer base is more necessary to keep a business running than just smart management.
Make sure your services are offered where there is an adequate mix of working population. 
This is important to make your services available in areas nearby as well as having regular customers.
If your target demographic has changed completely, it is mostly time to relocate or target a different customer base.   
16) Curate a Cleaning Supplies List

This is a part of the planning phase and should be part of knowing how to open a cleaning business.
Meeting the budget, satisfying the requirements of the consumer, providing a service of the highest quality are all elements that should define your business.
It is essential to have good quality supplies, that leave lesser carbon footprints, provide more usage periods, are less toxic and are available in local stores, so there's a smaller chance of missing in case of any mishaps.
Cleaning business supplies is undoubtedly the most crucial element required to start a housecleaning business.
There are several different types of tools and equipment available in the market nowadays, but it's vital to curate a cleaning supplies list for cleaning business as the right tools can be the make or break of any project. 
Microfiber cloths, dusting kit, cleaning brushes in different sizes, spray bottle, mop, cleaning liquids for every surface, squeegee, latex gloves, paper towels, disinfectants, lint rollers, etc. are some of the basic amenities required in the beginning to set up cleaning business. 
17) Investment in Cleaning Supplies 
Once establishing the brand as a cleaning service business, it's time to start investing in cleaning business equipment and supplies that'll cut the time spent cleaning a client's space drastically.
Not only it will save time, but it also makes the entire cleaning process more efficient and effortless. 
Important cleaning tools that mostly require includes a powerful vacuum cleaner, well-made mops, microfiber cleaning rags, steam cleaner, etc.
 Investing in a machine-powered floor scrubber can be beneficial if a significant part of the cleaning jobs involves cleaning the outdoor spaces like a front courtyard or backyard patios. 
18) Home Office
Set up a home office to run your cleaning business. A home office is extremely beneficial, especially at the start of the business as there won't be any initial investment for renting a commercial office space. 
Having your business office at home will make clients feel welcome and close to your company in case they need to have a word in person.
19) Location of the Company Office
Once the company has expanded, and more employees are working for the company, it's time to get a retail space for the company.
This would ensure that employees have a space to work in when they are not dealing with the customer's rooms. 
Make sure to set up your company office at a location where working citizens who are preferably middle-aged or older reside.
This helps to get noticed by potential customers who are walking or commuting across your company regularly, thereby increasing the odds of becoming your customers.
20) Transportation Vehicles

When looking for transport vehicles, keep in mind that there needs to be cleaning supplies carried around in it.
Picking a wagon that is fuel-efficient, easy to control, and has good load capacity is better suited to the requirements of a cleaning company.
Pickup trucks are an excellent first option since they have all of those attributes, as mentioned above.
21) Hire Employees 
It's all well and good to get your hands dirty at the start of the house cleaning business, but after the company is up and running, it gets positively stressful to handle the different cleaning jobs and spaces at the same time. 
So, to avoid this dilemma, it's recommended to hire people and train them so that they know the way things are supposed to be and how to clean, etc.
These new employees will drastically reduce the workload and make things easier.   
22) Expand Your Business' Horizons 
Once having mastered the standard cleaning services, why not take up a notch and add additional services that are needed in the cleaning project.
For example, starting a carpet cleaning business that is in high demand these days can be a supplementary way to earn a bit more with very little effort.
And also offer services beyond the regular cleaning services like organization services, etc. 
Starting merchandise for the cleaning supplies is also another possible business prospect that is appropriate for a home cleaning business.
23) Develop a House Cleaning Pricing Guide
Pricing is the most critical part of any business and applies to clean businesses too.
The prices of your cleaning services, which may be residential, commercial or window cleaning, should be such that they are profitable to you and your customers should also feel them be reasonable.
Search for other cleaning service providers to know what to charge for individual services like house cleaning, carpet cleaning, etc. 
Gaining new customers is crucial for a new cleaning business, so making a little sacrifice on the profits is a good idea.
Loyal customers, however, can be offered exclusive discounts and offers along with a premium service with higher costs.
Talk to our experts for a free consultation.
24) Marketing 
It doesn't matter if the company is the best cleaning business startup out there as, without a decent marketing plan, the influx of customers can become stagnant or even slows down.
While setting the budget for the company, it is also essential to set aside some amount to invest in marketing the company so that it'll be worth it in the long run. 
For a startup company, the preferred marketing strategy would be a mix of traditional and online marketing. 
As an entrepreneur who is just starting a house cleaning business and one who doesn't have a lot of financial resources available for commercial marketing, they have no choice but to rely on family and friends to market their business and form new contacts through networking. 
People are more likely to use a service provided by any company if they get a recommendation from their friends to check it out.
Apart from spreading the word by mouth, several different offline marketing strategies can be used to market the company and the services it provides successfully. 
Some of these offline marketing strategies are putting up a cleaning advertisement in a newspaper, distributing brochures and business flyers, providing coupons, and have an encouraging customer loyalty program. 
Apart from traditional marketing methods, other marketing strategies use online resources which is more effective in terms of reaching the target audience.
Some of these online marketing strategies are having a website for the company, using social media marketing, registering the company with google so that it shows up in google search, cleaning appointment scheduling app software, etc. 
25) Identify the Company's Specialty 
Although there is a high demand for a cleaning company that provides excellent quality service, there is only demand for specific cleaning jobs like carpet cleaning, commercial cleaning for corporate offices, residential cleaning company, grout cleaning, etc.
For beginners, getting into a residential cleaning service is much easier than a commercial sector, having said that once having established the cleaning company startup, it won't hurt to dabble in other fields. 
As a company, however, as time goes on, it will be known for a specific service that it provides, so it's best to be the best in any specialized area and stick to it.
By sticking to the company's specialty, it would be worth it to invest in more professional and advanced cleaning equipment for that special cleaning service. 
These are some of the essential things to do to start a cleaning service business in this day and age.
Although the necessary steps have been covered, one should also know about the benefits and even some of the drawbacks of starting a cleaning business. 
One of the advantages of starting a residential cleaning business is that it doesn't require a substantial initial investment to start in the field.
Some of the other benefits of starting a cleaning service are: 
1) Low Utility Expenditure
For the cleaning business startup to flourish, not a lot of bells and whistles are required, like paying rent for a commercial space, buying a company vehicle or even renting one, paying utility bills, etc.
2) Flexible Work Environment
One of the fringe benefits of starting a cleaning service is that they can be initiated from a home office and people can do the majority of the paperwork, appointment managing, etc. from home.
3) Adjustable Work Schedule
Being self-employed comes with its perks as there is no manager or boss to report to and the work hours can be customized to the person's personal schedule.
This way there is less chance of getting overworked and stressing out.
It also means that until the business picks up more clients, it's possible to have a part-time job to provide money till then.
4) No Prerequisite Knowledge or Experience Required
Unlike other fields of business, this industry doesn't require a professional degree or any certificates.
As long as the person knows something about cleaning and has a method to do it, it is enough to start. Then as time goes on people learn from experience and working in the field.
5) High Demand
A reliable cleaning service's demand is growing due to the increase in the working population and the fact that people don't have enough time to clean it themselves.
Due to this high demand getting clients would become easy once a proper business and marketing plan has been established.
There are always highs and lows in any business field and this one is no different. Here are some of the challenges in the cleaning field:
6) Physically Exhausting
Cleaning is a labor-intensive process that is very demanding and requires a lot of time and effort physically. If there are appointments back to back it'll be really hectic and difficult to get done.
So, you have to prepare yourself both physically and mentally to tackle the challenges that you might need to face while setting up your own cleaning business.
For setting up a profitable cleaning business, the above tips can help you.
However, you need to remember that you always need to think proactively to tackle all the business challenges in order to make your business grow.
Also, in today's technologically advanced world, you need to utilize the latest technologies such as on-demand home cleaning apps to grow your cleaning business faster.
Valueappz being a leading turnkey solution provider for different marketplace can assist you in developing intuitive and highly functional apps for your cleaning business.
By taking their assistance you can readily take your business online and exploit the benefits of doing cleaning business over on-demand apps.
Talk to our experts now and give your business a digital makeover.
THE AUTHOR
Rohit Madaan
I am an enthusiastic internet marketer. I have expertise in PPC, SEO, Social Media, Google Analytics, Google Business Page Optimization, and Content Marketing.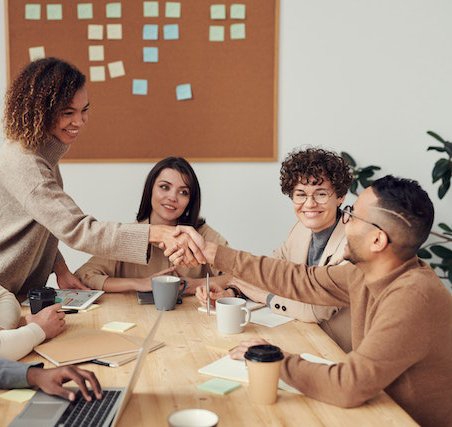 Get ready to digitally transform your business.
Let our team help take your business to the next level. Contact us today to get started on finding the perfect solutions for your business needs.