Strategies to Grow Your Plumbing Business
February 16, 2023
Harjyot kaur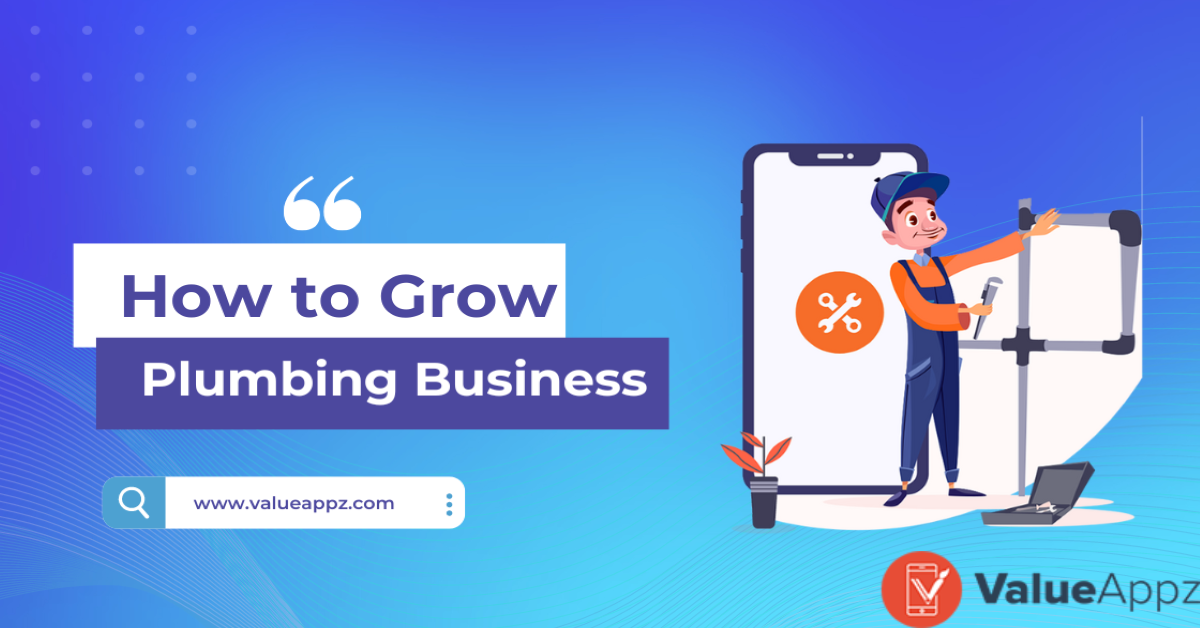 Quick Summary: In the blog post 'Strategies to Grow Your Plumbing Business,' learn how to boost your plumbing enterprise. Gain online visibility with an optimized website and social media presence. Prioritize exceptional customer service, positive client relationships, and effective marketing. Maximize growth potential by implementing these tactics and enhancing your reputation in the industry.
We understand that sometimes it gets confusing to find the perfect growth strategy, whether you run an established brand, a small business, or look after the plumbing services. One simple solution for it is to list down all the strategies and use them whenever and wherever needed. 
Key Takeaways
Build online presence: Optimize your website and leverage social media for wider reach.
Prioritize exceptional service: Earn trust, loyalty, and referrals through outstanding customer experiences.
Harness online reviews: Encourage positive feedback to boost your reputation and attract new clients.
Implement effective marketing: Stand out from competitors with targeted strategies to drive growth.
💡 Note: This blog is recently updated on 13th June 2023.
Strategies to Grow Your Plumbing Business
If your plumbing services are facing short sales, not generating leads, or there is a lack of awareness, it's time to look at the strategies that you use. 
1) Set long-term goals
To ensure the success of your plumbing business, you need to be clear about where you see it in the next few years. Setting goals will guide you in the right direction and make it easier to plan things. Some questions that you must answer are:
Where do you want to take your business in the next five years?

Do you want to add more team members?

Do you want to franchise? And so on
These questions and answers to them should be re-evaluated as your business grows.
As such, your plumbing business plan should not be seen as a static strategy, but one which regularly evolves. Agility is crucial in this industry, as it is in any other niche.
💡 Must read: Complete Guide To Start A Successful Handyman Business.
2) Dedicated plumbing app
A mobile application has become a necessity for businesses and this is true for the plumbing as well. Building a plumber app for your business will allow your customers to approach and hire your services with a few clicks on their smartphones. They will be able to easily look for plumbers who have the skills to solve their particular problems. There are over 6.3 billion smartphone users across the world and this fact makes the demand for mobile apps even more high. A plumbing app development company can help you build the application that attracts customers and retains them.
3) Get a professional website designed
First things first, you must kickstart your plumbing business endeavor with a good-looking, fully functional plumber website. Websites are a crucial part of any business and that is the reason that 71% of companies have a website in 2023. It is the primary step to enter into the digital plumbers market. A few things to consider for the website are:
The website should be mobile-friendly as most audience uses phones

It should be simple to navigate

The website must provide complete information about the company and its services
Further, you can optimize the company website by adding blogs related to the industry problems, using SEO techniques, using the right CTC for landing pages, providing information about the company and its employees, etc.
4) Automate Your Marketing
Automation is another important aspect for the plumbing business growth. Using marketing automation techniques like Hubspot will help you save plenty of time and money. By leveraging tools such as run paid ads, email campaigns , social media automation, and customer relationship management CRM software, plumbing businesses can reach more customers with personalized messaging, streamline their marketing processes, and ultimately drive more leads and revenue for their business.
5) Optimize SEO
Your most customers would find your business through the internet. Did you know that 68% of online experiences begin with a search engine? When users have to find a plumber, all they do is pick their phone and type "plumber near me", "fix tap leak", or "unclog drain". Once these are typed, Google works on finding the result most relevant to it. Hence, you should also focus on optimizing SEO by ensuring that you use all the latest and trendy keywords to appear in the search engine results.
6) Social media marketing
 What other better ways can be to connect with an audience online apart from social media platforms. Platforms like Twitter and Facebook allow companies to communicate with potential customers and attract them towards the business' services. Few factors to consider while social media marketing are:
Keep the business page updated
Provide essential links to the website

Post the content across various social media platforms
By thoroughly investing time and money into social media marketing, you can boost your online brand awareness as well as establish loyalty among your customers. Plus, you'll have better
insights, the capability to draw more leads and convert them into loyal customers of your business.
7) Google My Business
Google My Business is a free tool provided by Google that allows businesses to create and manage their online presence across Google, including search and maps. For a plumbing business, setting up and optimizing a Google My Business profile can offer several benefits, including improved online visibility, contacts and location information, customer reviews, visual content, and insights to how customers are finding your business.
8) Outsource some tasks
It is true that one person cannot handle all the tasks. As your plumbing business grows and reaches out to the target audience, with the help of finance CRM, you can automate numerous tasks like taking client calls, managing financial books, scheduling marketing campaigns, and the list goes on. You can lighten up the burden by outsourcing these tasks to professionals who will further make sure that they are carried out the best way to achieve the desired result.
9) Recruit and train the team
A company is run by the employees and there has to be good and qualified workers to achieve the goals. For every task that is carried out, there has to be a team behind it. Once the employees are onboard, assuring that they get the right training will give your plumbing business a competitive edge. Build a culture that lets everyone work to their full potential and provide quality work.
10) Referral programs
Referral programs can help plumbing businesses increase their customer base and retention by incentivizing existing customers to refer their friends and family. It can result in increased brand awareness, higher conversion rates, and a cost-effective way to acquire new customers without spending much on marketing and advertising. By offering rewards for referrals, plumbing businesses can encourage their customers to spread the word about their services, ultimately leading to increased revenue and growth.
11) Excellent customer services
Providing excellent customer service can benefit your business in several ways. By satisfying customers with quality service, you can increase customer loyalty, generate positive reviews and word-of-mouth referrals, and establish a reputation for quality and professionalism. It can further result in repeat business, increased revenue, and a competitive advantage over other plumbing businesses that do not prioritize customer service. Additionally, satisfied customers are more likely to recommend the business to others and leave positive reviews online, which can lead to more new customers and improved brand awareness.
12) Geo-target the right audience
Geo-targeting is a crucial strategy for plumbing businesses because it allows them to focus the marketing efforts on the audience most likely to require their services. By understanding the specific demographics and location of their target audience, plumbing businesses can tailor their marketing messages and tactics to meet the unique needs of their local market, ultimately leading to increased brand awareness, customer acquisition, and revenue growth. 
You must know about the followings:
How many people own homes in your service area?

Customers' age, gender, annual income, etc.

Specific plumbing keywords they search for
Additionally, by concentrating on their local market, plumbing businesses can reduce their marketing costs and improve their return on investment by avoiding wasted efforts on customers outside of their service area.
13) Email marketing campaigns
You must not keep your customers waiting and make an effort to reach them quickly. Email marketing campaigns can do wonders for your plumbing business. Provide an update, personalized messages, offers, and discounts through mails. A few techniques to enhance email marketing are:
Send relevant messages to customers

Add images, gifs, and videos for better conversion

Create a great subject line
Further, several tools can help you automate the email marketing process, saving you quality time and ensuring that you never miss out on anything.
14) Connect with local vendors
Customers will not be able to reach out to you until and unless they know you. For this you can establish a brand and its presence in the local community. Connect with real estate agents as they deal with homes everyday. Word-of-mouth marketing can take your business to the next level. Once the local audience finds out about you, they will use and refer to your services.
So, motivate your long-term customers for referrals by joining your referral program, social media platforms or word of mouth.
15) Create a YouTube channel
Video contents are loved everywhere as these are engaging and the viewer does not have to make much effort. As a plumbing business, you must have several ideas and techniques to solve small problems. Create a YouTube channel and publish useful content such as how-to and DIY videos. It will help your brand in two ways. Firstly, videos will enhance your brand awareness  as YouTube gets 30 million visitors everyday and secondly, the viewers will contact you in case of a problem that they cannot solve. Some ideas for growing a YouTube channel are:
Common DIY tasks

Answering customers' common questions

Providing reviews for plumbing tools and products
16) Customer reviews
Feedback from the customers is another essential part of business growth. Gather the customer review for the whole service and for the plumber who provided that service. Put the reviews on Google, website, social media, and your plumbing app to let new customers know what the users think about you and your services. It will further help in building trust and credibility among the audience. About 97% of the consuming public read reviews online to search for local businesses and it makes it extremely important for plumbing businesses as well to post customers' reviews Also, to enhance the visibility and impact of these reviews, consider utilizing tools to embed Google reviews directly on your website, reinforcing transparency and credibility.
17) Run adz
Advertising can be a powerful tool for plumbing businesses to increase their visibility and attract more customers. By using targeted ads on platforms such as Google and social media, plumbing businesses can reach potential customers who are searching for plumbing services or who have shown interest in related topics. Additionally, ads can highlight the unique services and expertise offered by the plumbing business, helping to differentiate them from competitors and build trust with potential customers. Overall, a well-crafted ad campaign can help plumbing businesses increase brand awareness, generate leads, and ultimately drive more business.
18) Personalize the customer journey
Plumbing businesses can personalize the customer journey by leveraging customer data and implementing targeted messaging. By tracking customer interactions across multiple touchpoints, such as website visits and social media engagement, plumbing businesses can gain valuable insights into customer preferences and behaviors. With this information, they can then tailor their messaging, offers, and service offerings to better meet individual customer needs and preferences. Additionally, plumbing businesses can use customer data to create targeted email campaigns, personalized promotions, and customized service packages, which can help build stronger relationships with customers and increase loyalty.
Get help with #1 growth strategy- plumber app

With all the marketing strategies mentioned above, the first and foremost thing you need to do is get a plumber app. For this you need to hire the right team who has great experience in on-demand plumber app development. Hiring a team like ValueAppz would be the ideal step. We provide 24*7 support, customization, and professional consultation to get the perfect plumber app. Contact us now and let's get started.
Frequently Asked Questions:
Q1. How can I improve my online presence as a plumbing business?
Optimize your website, create active social media profiles, and engage with your audience. Consider local SEO to enhance visibility.
Q2. How important are online reviews for the success of a plumbing business?
Online reviews are crucial for building trust, credibility, and attracting new customers. Encourage satisfied customers to leave reviews and respond to both positive and negative feedback.
Q3. How can I differentiate my plumbing business from competitors in the market?
Identify and promote your unique selling points (USPs), such as specialized services or exceptional customer service. Offer value-added services and highlight differentiators in your marketing materials.
Q4. How do I get more customers from plumbing?
Build a strong online presence, invest in local SEO, utilize online advertising, provide exceptional customer service, encourage referrals, network with related professionals, and participate in local community events to increase brand visibility.

THE AUTHOR
Harjyot kaur
As a technical content writer my focus is on creating high-quality, engaging, and informative content that simplifies complex technical topics. Throughout my career, I have continuously pursued opportunities for growth and development, refining my skills and expanding my knowledge base.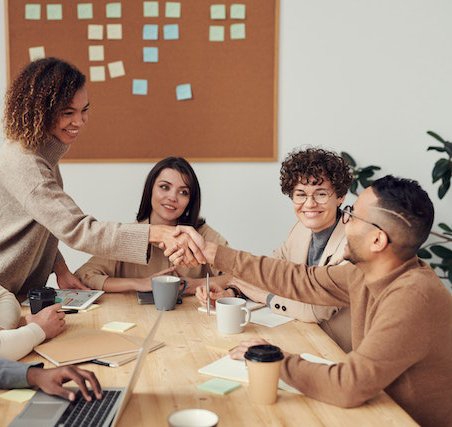 Get ready to digitally transform your business.
Let our team help take your business to the next level. Contact us today to get started on finding the perfect solutions for your business needs.