Complete Guide To Start A Successful Handyman Business
June 8, 2023
Saryu Pathania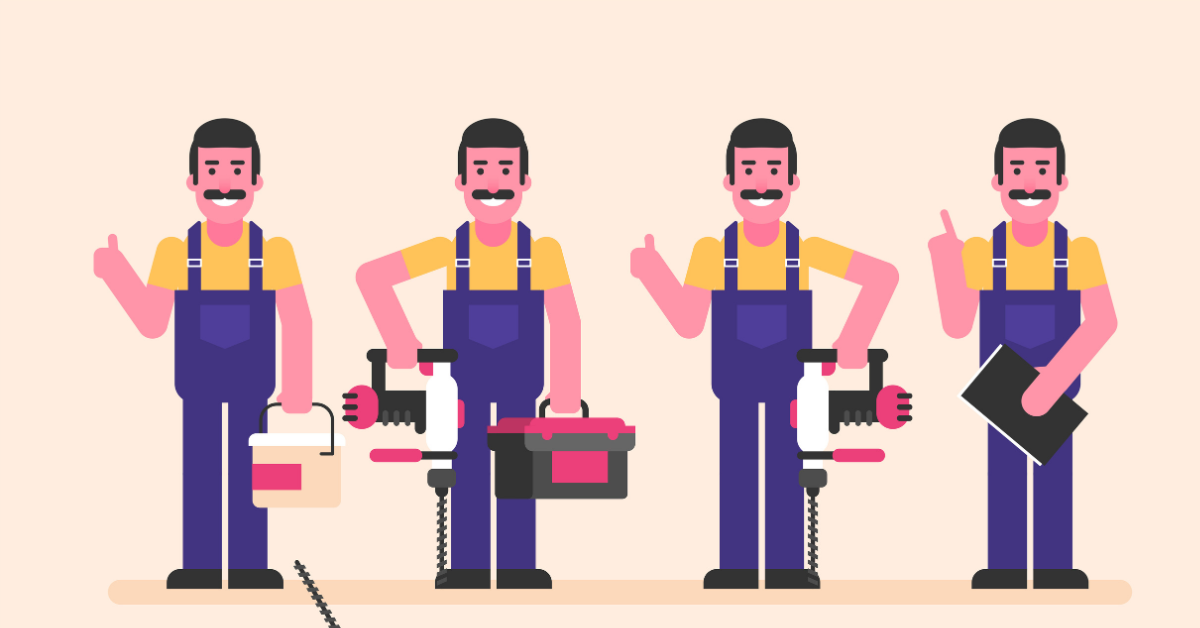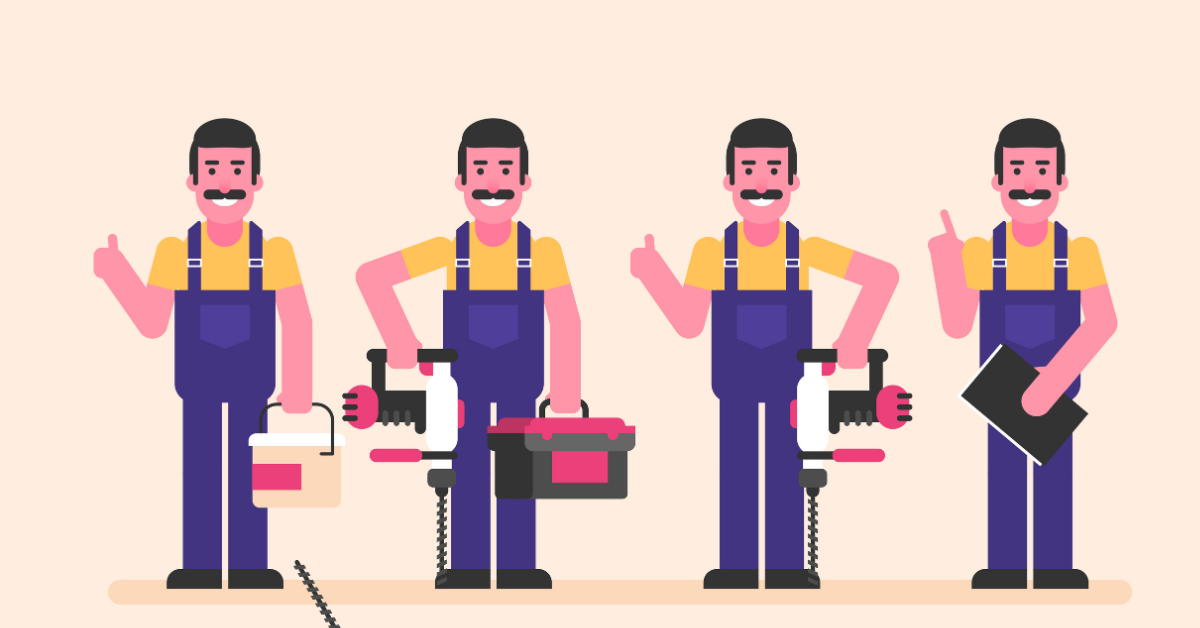 Table of Content
Follow Us
Summary: Building and launching a handyman business in a competitive market isn't an easy task. With so many competitors already providing services, building a brand that stands out to attract customers will always be a challenge. This blog will help you guide through all the important steps and guidelines that you need to follow to make your handyman business successful. So read through and discover the steps towards success.
Starting a handyman business can be a profitable idea. There will always be a need for repairs around the house, offices, and buildings. In such scenarios, people want quick services from professionals. So, starting your on-demand handyman business will ensure you never fall short of customers.
Conversely, if you are an existing handyman business, you must consider making the business online with an engaging app. But what does it require for handyman app development? And is it easy to start your own handyman business?
For your handyman business startup, there must be the following questions hovering in your mind:
What type of business is perfect for a handyman?
What is the future of the handyman business?
How to start your own handyman business?
Can I make a living out of the handyman business?
In this blog, we'll guide you through the steps you need to consider to start your successful handyman business. From developing your skills and creating a business plan to obtaining licenses and permits, setting up a legal entity, and marketing your business, we will talk about everything for you to get started.
Key Takeaways
Find your niche: Identify specialized services that set you apart.
Plan strategically: Create a solid business plan for goals and growth.
Get licensed and insured: Meet legal requirements and protect your business.
Build a professional brand: Establish a strong, reliable image.
Prioritize customer service: Deliver exceptional experiences for client satisfaction.
Is Starting Handyman Business A Good Idea?
If you're considering starting a handyman business, you may be wondering if it's a profitable idea or not. To help you make an informed decision, here are some statistics and facts that demonstrate the potential of starting an on-demand handyman business.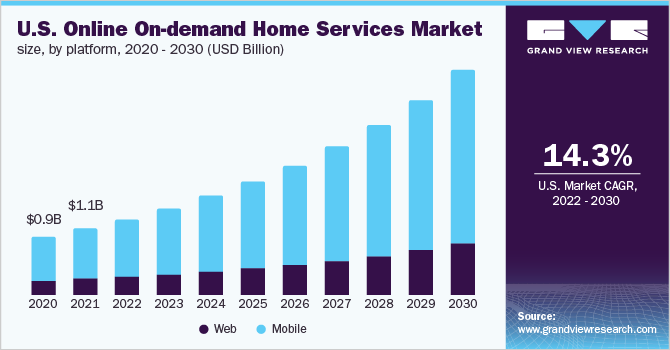 One of the top handyman apps, TaskRabbit, makes an annual revenue of

$50-$75 million

.

North America led the overall market and accounted for a revenue share of 35.0% in 2021.

Asia Pacific is expected to develop substantially by the projection period and witness a CAGR of 19.2%. India, China, and South Korea are a few essential countries contributing to the increase in market demand.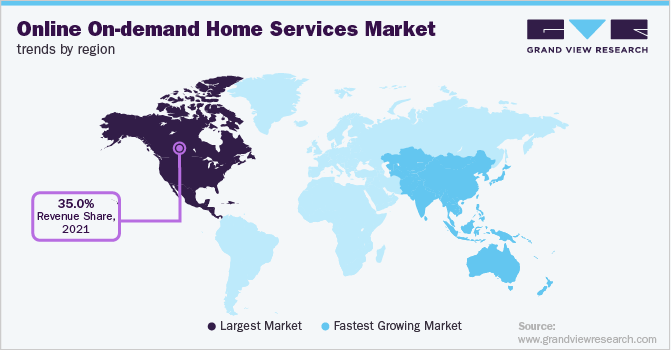 The studies above prove that the handyman business can bring great benefits. Further, taking this business online will bring in more customers and enhance brand growth.
Step-by-step Process to Start a Successful Handyman Business
If you're looking to take your handyman services online as a startup or small business, you may be wondering what steps you need to take. Proper planning and budgeting are essential, but following the process step by step can help you create the exact handyman business model you want.
The following are the necessary steps to guide you on how to start a handyman business. 
1. Create your Business Plan
The first step towards starting a handyman business is creating a solid business plan considering all the advantages and disadvantages it will bring. To create a successful business plan, several things need to be considered, including defining the target audience, identifying the services, setting the services price, and so on.
Let's discuss this one by one. 
a. Determine the Business Goals and Objectives
Clearly defining your business goals and objectives can help you set them to start a handyman business. They must be SMART goals, which are specific, measurable, achievable, relevant, and time-bound. For instance, your objectives can be to increase the number of valuable customers you have during the first year, hit a particular income goal, or broaden the range of the services you provide to your clients. 
Making decisions based on these objectives will help you stay focused on the expansion and success of your handyman business startup. Moreover, defining business goals and objectives will also provide a clear picture of how you would design the handyman app and all the necessary features that it would need. 
b. Market and Competitor Research
Before planning the handyman business model, it is a vital step to do thorough market and competitor research. The market research will help understand the demand for the services, what is trending, and how the audience is taking advantage of the handyman apps to get their work done.
On the other hand, studying the competitors will give a clear picture of how online handyman services actually work. It will also help you discover the gaps that these already existing handyman apps have not been able to cover. Further, deep competitor research will also help you to discover the target market in-depth.
c. Define the Target Audience
Once you have researched, you must decide who your target market is before you start a handyman business. For example, homeowners, businesses, property management firms, or a combination of these may fall under this category. Knowing your target market in-depth will enable you to develop a marketing strategy and pricing plan that is suited to their particular requirements and preferences.
It's critical to study and comprehend your target market's problems. For instance, property management businesses may be seeking a handyman who can handle a variety of maintenance jobs for numerous properties. On the other hand, homeowners may seek a dependable and reasonably priced handyman who can rapidly address household difficulties.
d. Identify the Handyman Services 
After you know your target market and the kind of services they look for, you need to pick the specific services you will provide through your platform. When deciding what services you will offer, it's crucial to concentrate on your technical expertise and strengths. It could include carpentry, painting, plumbing, and other trades. By providing several services, you can ensure that you are a one-stop solution for all home or business repair needs by offering various services.
It's also vital to think about providing highly sought-after specialized services. For instance, if your target market is full of older houses, you should focus on historic home repair. As a result, you may stand out from other handyman enterprises and draw in a specific market by providing specialized services.
>>💡Must-read: 10 Apps That Every Handyman Business Needs
e. Set the Pricing Strategy
Your pricing strategy will significantly influence your handyman business's performance. First, you must make sure that your pricing is reasonable and still enable you to turn a profit. Then, you can look at the pricing of competing handyman services in the market, considering your overhead expenses and considering the value you provide to your clients.
Further, it is also crucial to keep in mind that charging too little or too much can influence customers' perceptions of the value of your offerings. The latter can cause them to search for less expensive options. The secret is striking the ideal equilibrium.
>>💡Must-read: How To Get Started With Handyman App Monetization?
f. Launch your Own Handyman App
Building a handyman app is one of the best ways to grow your handyman business at full speed. With an on-demand handyman app, you can reach a wider target audience and connect with more customers. Further, the app will allow you to bring in various handyman professionals in one place and be able to solve several problems of the target market. 
Multiple handyman apps like TaskRabbit and Thumbtack have filled the market gap by providing just the solutions their customers need. Also, with the right handyman app development company, you can get the app designed and developed at the cost that fits your budget.
>>💡Must-read: How to Build an Effective On-Demand Handyman App in 2023?

g. Develop a Marketing Plan 
After determining your target market, services, and pricing approach, you must develop a marketing strategy to contact potential clients. It could involve traditional forms of advertising like flyers and brochures, handyman business cards, networking with real estate brokers and property managers, and web advertising. Your marketing strategy should be customized for the demographic you are targeting and emphasize the distinctive services you provide.
Additionally, a good web presence is necessary because many people look for handyman services on the internet. Also, look out for strategies to market your handyman app. Finally, you must talk about all the features and services that your customers will get through the handyman app.
>> 💡 Must read: Strategies to Grow Your Plumbing Business
2. Legal and Financial Considerations 
Another crucial factor to be considered while starting a handyman business is the legal and financial considerations. It includes everything from registering the handyman business to obtaining licenses and essential permits, managing taxes, and so on.
a. Choose a Business Structure
Selecting a legal structure is among the primary choices you will need to make when starting your handyman business. Your liabilities and tax obligations will be impacted by the structure you adopt. Small firms' most typical business structure forms are sole proprietorship, partnership, LLC, and corporation. Every structure has benefits and drawbacks of its own, so it is crucial to examine all of your eligible options and pick the one that is best for your company.
For instance, a sole proprietorship lacks personal responsibility protection despite being the easiest and least expensive business structure to start up. On the other hand, a corporation offers the greatest liability protection but is more complex and costly to set up.
b. Register your Business
You must register your handyman company with the proper authorities before you can begin providing services. It could entail applying for a company license, tax ID number, or licenses for particular services. It is crucial to understand the specific criteria in your area because the requirements for establishing your business differ based on where you are.
Depending on the handyman services you offer, you may be needed to obtain licenses and permits to run operations for your handyman business legally. It may include contracting licenses, electrical licenses, plumbing licenses, and more. Therefore, it is essential to research your state and its laws to make sure that you comply with all regulations.
For example, if you plan to offer electrical services, you may need to obtain an electrical license from your state's licensing board. Likewise, if you plan to provide plumbing services, you may need to get a plumbing license from your state's plumbing board.
c. Insurance and Liability
Next step to start a handyman business is insurance and liability. Like any business, a handyman business needs insurance coverage to protect against liability claims. It can contain general liability insurance, property insurance, and workers' compensation insurance. It is also important to search the market for insurance coverage that best meets your handyman business needs and budget.
General liability insurance can help protect your handyman business from bodily injury, property damage, and advertising injury. Property insurance can protect your business's physical assets, such as tools and equipment. Moreover, workers' compensation insurance can protect your business from claims of on-the-job injuries or illnesses.

d. Managing Finances and Taxes
Keeping accurate financial data and paying taxes on time is a must for the success of your handyman business and for avoiding any legal issues. Therefore, hiring an accountant or bookkeeper to help manage your finances and ensure you meet all tax obligations may be helpful.
You must keep track of all your finances, like income and expenses, including any business-related deductions you may be eligible for. You will also need to file taxes for your business, which may include self-employment taxes, state taxes, and federal taxes.
To make tax time easier, you should open a business account. This keeps all of your personal and business transactions separate. And if you want to receive credit card payments as a contractor, having a distinct business account can make invoices and refunds a simple process.
By taking the time to consider these legal and financial aspects of your handyman business, you can set yourself up for business success and avoid any potential legal issues.
Build A Robust Handyman Business Model With ValueAppz
If you want to build a handyman app to scale your business growth, then ValueAppz is the perfect handyman app development company that can help you from start to finish. Our professionals have great experience, skills, and technology for handyman app development.
Also, with our handyman clone app services, you can start a handyman business in just a few days. We will help you build apps like TaskRabbit, Thumbtack, and other popular handyman models.
So contact our experts today, and let's build an engaging handyman app that helps you lead the market.

Frequently Asked Questions:
Q1. How do I Start a Handyman Business?
To start a handyman business, you must identify the business goals and objectives. Further, you must research the market, specify the services, and build a strong business plan.
Q2. How do I Price My Handyman Services?
Consider factors such as overhead costs, competition, location, and complexity when pricing your services. You can charge an hourly rate or provide upfront estimates for specific projects.
Q3. Should I have Insurance for My Handyman Business?
Yes, it's crucial to have liability insurance to protect your business from potential risks and accidents. In addition, liability insurance helps cover costs associated with property damage or personal injury that may occur during your work.
Q4. Do I Need Any Certifications or Licenses to Run a Handyman Business?
The requirements for certifications and licenses vary depending on your location. Research and comply with local regulations, including obtaining a general contractor's license or specific trade certifications.
Q5. How can I Find Customers for My Handyman Business?
To find customers for your handyman business, you have to create an online presence, utilize local advertising tools, build a strong network, and offer services through online platforms like the handyman app.

THE AUTHOR
Saryu Pathania
Communication has always been one of my key strengths, whether vocal or written. I started my career as a marketing professional, and in my journey as a marketer, I realized that Copywriting is my true passion. Over the years, I have honed my skills as a creative writer by working on various content formats for B2C and B2B clients.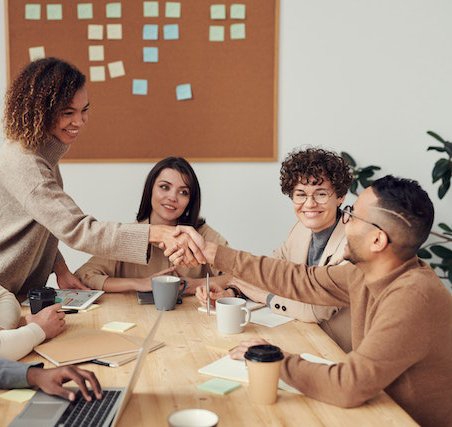 Get ready to digitally transform your business.
Let our team help take your business to the next level. Contact us today to get started on finding the perfect solutions for your business needs.