Let us first talk about why start a food delivery business. The increase in demand for online food delivery services is one of the residual impacts of the COVID-19 epidemic. Since the Coronavirus broke out last year, Google's data shows that searches for "food delivery services" have spiked by 300%. Research shows that people in developed countries order food online at least once a week. The trend is expected to scale both in the number of customers and the reordering of food by customers. 
Let us now discuss how UberEATS has dominated the space. UberEats was the most popular meal delivery app in 2018, with 66 million downloads worldwide, primarily in the United States and India. Users can order food and drinks from local restaurants using the UberEATS website or app, which is available for iOS and Android. Uber Eats was the most popular in France during the first two weeks of March, with a 55% market share. Since the lockdown, Uber Eats has experienced a 30% spike in the number of individuals joining up for their food delivery service. In addition, according to an Uber Eats representative, the company's number of restaurant contracts in Japan increased by 20% in April compared to the previous month. 
Hence, it makes business sense that we adopt UberEats functionalities and build our online food business. Moreover, this significant increase has piqued restaurateurs' interest in creating a food delivery app similar to Uber Eats. 
Keep on reading if you have plans to create an online food delivery service and want an in-depth insight into how to develop a food ordering app as successful as Uber Eats!
 How to build clone app like uber
 Before deciding to build an app like UberEats, let us look at the main functionalities of the three stakeholders in the app.  
 Customer
Sign up functionality to create a new account using email, Facebook, and other 3rd party apps

Choose a restaurant based on your geolocation.

Place orders from a menu

Payment through a variety of payment options.

Customers should be able to track order status, estimated delivery time, and courier location.

Save the favorite restaurants and food orders

Chat with restaurants 
 Restaurant 
We need a signup page for the restaurant to join the food delivery platform. The page to have information about the restaurant.

Restaurants publish their menu and add food photos on the food delivery platform.

Restaurants should be able to launch promotions and offer promo codes to customers.

Orders and Delivery tracking feature to get the restaurants to view incoming orders and update customers regarding the status of their orders. 

Restaurants to find the nearest courier available to deliver orders. Restaurants to be able to communicate with the customer and the delivery person seamlessly.
 Delivery person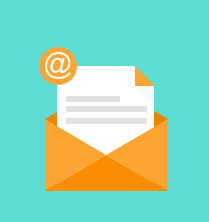 Looking for UberEats Clone App? Get a Free Quote.
A signup page that enables the delivery person to sign up for your food delivery app.

The feature should provide all details of an order, including pick-up and delivery location, order size, and the customer's contact information.

The delivery person should estimate the delivery time before picking up the order. 

Cross interface communication features that would enable couriers to chat with both courier and restaurant and send updates concerning delivery

We need an account history page where couriers can record their experience delivering to a particular customer.
How does the UberEats app work?
Uber Eats is a three-way marketplace that brings together restaurants, consumers, and delivery agents. 
On the app, several restaurants advertise their brand and cuisine. 

Customers look for restaurants in their locality and place their orders there. 

The delivery boy takes the order from the restaurant and drops it off at the customer's door.

They generate revenue from delivery fees, service fees and order fees, optional subscription fees from customers, commission and advertising fees from restaurants.
How do I make an app like UberEATS?
You will have to begin with identifying the critical aspects to be incorporated. You can then design the food ordering process, including checking a menu, ordering, accepting, and delivering. The step then goes into creating a good database of restaurants and onboarding them. You can begin with a Minimum Viable Product. You may even think of developing it in-house from scratch. Developing an app like UberEats would set you back by a few 10s of thousands of dollars. The critical aspect is that it will take anywhere between 4 to 6 months to build an app.
How UberEats Model Work
UberEats has multiple business models incorporated. Strategically, it uses both the Aggregator Business Model and also the Hyper-Local on Demand Business Model as part of the business. Tactically, it uses a combination of the models such as 
(Business to Business) B2B 
These are the onboarded restaurants that receive business from UberEats and increase their revenues. 
(Business to Partners) B2P 
These are the partners who are not fixed. These belong to the drivers who are willing to deliver the food for a fixed price.   
(Business 2 Consumer) B2C 
These are the people who are looking to get food delivered to their homes. They get good discounts because of the aggregator model. 
UberEats make money in the following ways.
Promotions from brands 
The restaurant brands provide lots of sales promotions and offer now and then to the aggregator. The margin made from these promotions is one model to make money.
Commission on food order
Every transaction in the UberEats platform gets a certain pre-agreed percentage from the restaurant. This is another model to make money.
Delivery charges 
The customer bears the charges to get the food delivered. The payments can be pre-defined as a factor of location, 
Advertisements from the brands 
The retailer and brands will advertise on the aggregator to get top of mind awareness for them. They will also pay every month for their restaurants to come on top of the search in the listings. 
How to integrate the uber eats business model in your food business.
Every restaurant needs to go online. This is an excellent time for you to enter the food delivery business. You can build out an app with the basic features and reach out to your customers to begin ordering online. As an entrepreneur, you can build out an app like UberEats and get into the aggregator business. You can build out an aggregator app that is similar to UberEats and can onboard restaurants and the partners(drivers). You can market your aggregator to your customers and can begin making money. 
Conclusion:
Now that you've gained a thorough understanding of Uber Eats' statistics, business model, and income generation methods, let's look at how you can build a food delivery service that can compete with Uber Eats.
Developing an on-demand food app like UberEats is a long process and requires a lot of funding. The app development will also take a few months to build. You can purchase an UberEats clone that has almost all the features that the aggregator app should have. The cost of the app will be 1/5th to 1/6th of what it would take for you to develop the app by yourself. The most exciting part is that you can deploy the app in just a few days, and your business can go live immediately. 
The app provider will also be able to do the customizations required in the app to suit your business models. The cost of the customization also will be very low. You can begin customizing in a phased manner as your business will make money out of the app you will deploy. 
Let's Build Something Awesome Together