Home Services Trends To Look For In 2023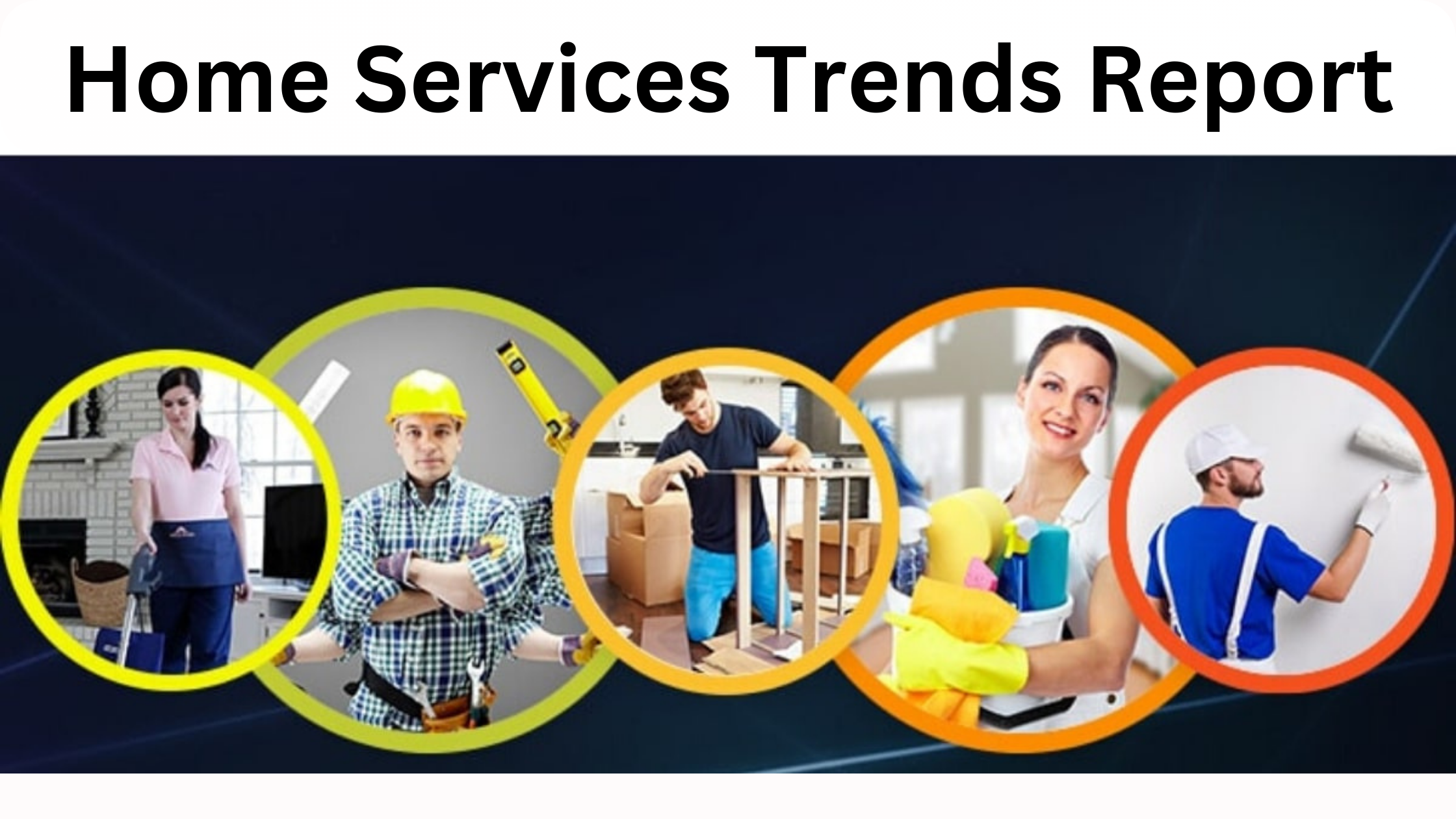 Growing infrastructure has led to the extensive growth of Home services. Before pointing out the reason behind its growth, do you know what is the total worth of the home service industry?
It's $600 billion. It's pretty huge. The New York Times report also stated that it is expected to grow by nearly 49% by 2021.
The global online on-demand home services market has the potential to grow by USD 1,574.86 billion during 2020-2024.
What's the reason behind its growth?
While every small item is available on the internet, people are also looking for home services. Smartphones, on the other hand, bridged the gap between real-world services and instant online services.
And a lot more is going to happen in the near future.
Customers always search for high-quality service providers with good price quotes.
Customer loyalty is one of the home services 2021 trends. Beyond this, there are other key trends that you need to look upon.
To keep you updated about the top 2021 home services trends we have listed the best trends to help your business grow. 
a) Marketing channels
Every business needs to market their services for growth. Depending on this, future strategies will work. The best marketing channel as per the reports is the word of mouth. Personal suggestions or references from a friend will help you to get more business than any other source. 

Other marketing channels to get customers are social media marketing, paid marketing, email marketing, etc. These platforms are the best to make your brand presence and also for social proof. This will help to connect with your audience and build a customer base.
b) The fragmented market meets Aggregation
One thing to look at is that customers always tend to buy from local providers rather than aggregators. The reason is that they offer flexibility in scheduling appointments and also the price is low. This is the reason many times the aggregators fail to provide services within their comfort.

Not many sustain in this industry but those who will sustain, need to care for the customer requests and provide service as per their convenience.

Aggregators that offer customers all sorts of home services will have to change their strategy. Local providers like

home repair services, home maintenance, kitchen installation, washing machine repair, interior work,

etc offer flexible schedules and low prices, regardless of the quality of their services. This means that the top providers have to offer, at a minimum, all of those benefits along with superior service to stay ahead in the game.

Customers are always in search of these qualities, so make sure to respond and satisfy their needs equally. This will also help to make the good presence of your brand.
Get in touch with our team now.
c) Customers want to book service online
There is still a gap between the customers and the service providers. It is essential to have a bridge between the customers and providers to understand each other's requirements. Providers need to fulfill their needs, be it a timely service or an easy booking option or cancellation of service. All of these need to be taken care of.

Bundling or upselling needs to be done by the providers. Give customers the option of a complete package of your service. Find different ways to drive business your way. 

Customers are always in a hurry and this is the chance that service providers should not leave. While customers search for different service providers that offer

window repairs, handyman services, remodeling, flooring installation

, etc you must put your business in front of them before they know they need it. 
d) Effects of new technology
Artificial Intelligence has made its way and made a huge change in every industry. Scanning photos and searching for them has become much easier than going to a shop and buying the item. The same way when you want to sell, taking a photograph and uploading it on the app will let other customers know about it.

In the home service industry, customers will use voice recognition technology to search for different services for their homes. Also, there will soon be an innovation where customers will send a picture of a household fix they need and then the providers will send the quote related to it. 

The technologies mentioned will surely allow customers to get every detail about the service provider. Many mobile apps are emerging to provide these services and customers are likely to trust them. 

The new technologies in the market will surely boost this industry and will result in getting strong leads for the business.
e)

Software's

 have taken over the manual work
Software's are the major reason for smooth business operations. It is also a way to show customers how big your business is. 

When a company sends an automated message or an instant reply it shows professionalism. This is very important when you are a service provider. Software's have great benefits and can solve many tasks like sending an invoice, collecting payment, automated emails and much more. 

When customers book your service, let's say for

home electrical wiring

, your system should be automated to complete the task successfully. Right from fixing an appointment, sending an executive until the customer gets satisfied with the service. This way you will be 

professional in customer's eyes and that will lead you to reach more customers. 

2021 will see a customer-facing technology that will help in every aspect of the business.
Let's Build Something Awesome Together.
f) Investing in your own business
Many businesses have started to put effort into investing in their business. This is helping brands to make a strong presence in the market and clearly showcase their true offerings. To be in the competition, investment is important as new technologies need to be indulged with your brand. 

Make a strong brand to compete with the top brands so that it will attract more customers towards the brand. 

Branding needs to be perfect and it is the key to market your brand. Make customers feel special when you provide your service to them. Nurture the loyal customers and retain them. Every home service like gas geyser repair, house maintenance, renovation, house painters, etc should be provided. If you don't have one, the customer will opt for another service provider.

More investments will be made in 2021 for software, technologies, customer loyalty, etc.
g) Luxury has become a necessity
Previously, the spending culture of customers was not that prevalent. Investment for home services was not a need and thus the demand for services like mobile home repair, home repair contractors, remodeling companies, home inspection,

etc was low. 

The on-demand economy has created a class of workers now and that results in more spending on such services. 

Luxury came into existence and thus it is a need of an hour. Millennials started to spend more for their comfort and luxury. 

But pricing continues to be a major challenge for most people and thus service providers should take care of this. There is a trend of discounts i

n 

2021 home services trends

we should look for the perfect scheduling of business operations.

We should take control of scheduling inefficiencies. But there's no band-aid solution. Some of the operations that need scheduling are time tracking, real-time team notifications, or better client communication.

New technologies and Software's will surely help in scheduling things well. But before this, your business objectives and goals should be clear. Automate everything possible so that you will not miss out on interaction with a single customer also. 

Sometimes, the employees associated with a particular task or the in charge of that operation should be knowledgeable. Hiring and training are also important along with planning. 
To conclude, Thus, 2021 is the beginning of a new and challenging decade.
The core tenets of implementing an efficient home service business are always one scale of good customer service.
The efficient services and putting your customers first is the best drill. Good customer service never goes wrong.
Like every business, even 2021 demands efficiency and improvisations in the services, with the ever-increasing trends.
In 2020, we can also expect to see more businesses executing customer-facing technology.
It surely helps them look more consumer-friendly and professional in each aspect of their business.
Of course, the more efficient and professional your business is, the more consumers will be inclined to want your services and then there's no looking back.
Hope this report guides you regarding the latest 2021 home services trends.
Talk to our experts now and give your business a digital makeover.
THE AUTHOR
Shailza
I am a passionate Digital Marketer and writer whose biggest obsession is to explore the latest marketing technologies and growth hacks for helping businesses! I love to write about different marketing strategies!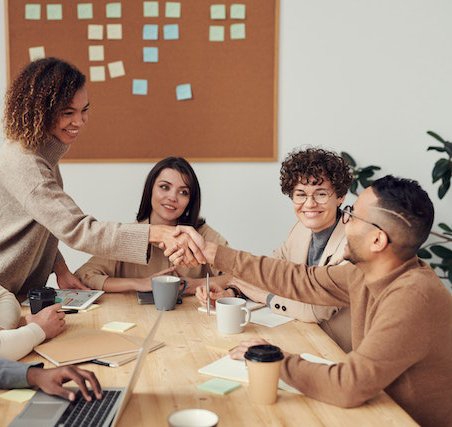 Get ready to digitally transform your business.
Let our team help take your business to the next level. Contact us today to get started on finding the perfect solutions for your business needs.