Mobile apps have been in vogue and are here for eternity. If you have a plan to develop an app then you definitely ought to plan it well. From the kind of mobile app you ought to create, the functionalities you intend to add, the cost involved in creating something unique and the return on investment; there's a lot that you have to consider while in the planning stage. Well, these factors are important. No doubt, they form the basis on which your app idea ought to thrive.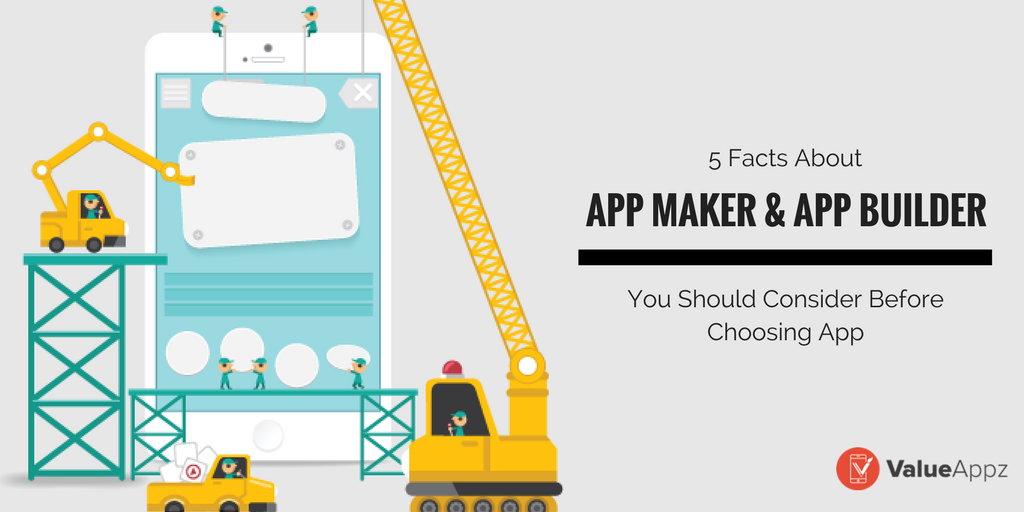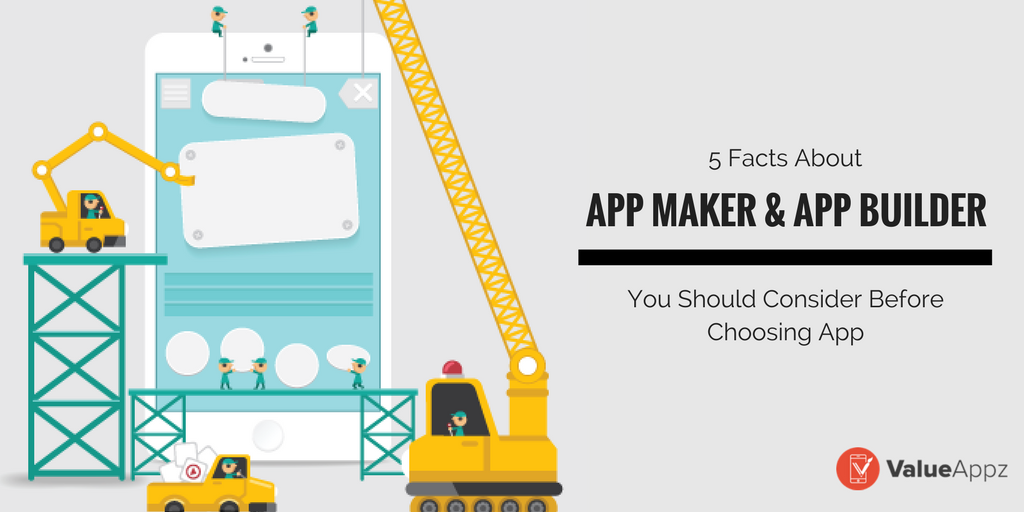 Yet, there is this one major star factor that demands a great deal of the brainstorming. Will your app become the product of an app development team or the technically produced result of an app maker's predetermined structure?
With its rising popularity, it isn't a bad choice if an app maker is on your mind. Even then, is an app maker worth the try? Let's get a reality check:
1. Creativity: Let's face the fact, your business cannot have a mobile app, customized to perfection when an app maker creates it. App makers have a limitation when it comes to creativity. Usually, app development teams enter into discussions in order to help business owners make their app ideas come true. Customization is possible when a dedicated app development team does its part, creating a unique business app. App makers have a rigid framework and business owners don't really get an app that meets their expectations.
2. Cost: So, you don't have extraordinary coding skills, nor do you have the money to employ to recruit a development team. An app maker definitely does its part in reducing cost. Here's where the app quality versus app development process turf occurs. With app makers providing you with a DIY platform, within your budget estimates, what most of the business owners miss is the fact that customized, unique mobile apps are a work of quality oriented teams. Limited development cost and limited options are nothing but injustice done to the mobile apps that have the potential to take the app market by a storm. Moreover, the scalability becomes very limited – if in future, you wish to expand your app horizons, upgrade it with latest features, migrate it to another technology or integrate it with an existing system, the app makers or app builders either are too expensive to scale or customize or it is simply impossible to do so.
3. Add-ons: With app makers, availability of add-ons is an issue. Apps have to keep themselves updated on a regular basis and with the changing business environment, a highly dynamic and competitive marketplace, add-ons are inevitable. Most app builders may not be able to provide you with the kind of add-ons your mobile apps might need.
4. Rigid Framework and coding abilities: App builders are rigid when it comes to providing a variety when it comes to themes for mobile apps. The coding abilities of app builders too may be challenged considering the fact when an app development team works on an app, the coding abilities of each developer takes the mobile app to another level.
Though a tedious task, these developers have been quite successful at their work. This raises a lot many questions about an app builder's ability to compete and prove itself.
5. In-app advertising: DIY app builders may inculcate in-app advertising in your mobile app considering the fact that it is a low-cost app development option. This may not work well with your business goals and reputation. Most app builders take to such methods. When you deploy an app development team, such in apps additions aren't made and this is desirable considering the fact that in the former case, you don't have an option to avoid it.
App Makers or rather app builders are options that businesses can opt for in case they intend to reduce the cost of development. Yet, it's a fact that app builders, in spite of their efforts haven't been successful at outdoing the intelligence and creativity of an experienced team of app developers till date. App makers need very less time to develop an app and it may be the perfect choice in case you intend to create a low-cost mobile app without employing exceptional coding skills. On the other hand, app development teams with their highly experienced team of developers can do a lot more in terms of creativity and their ability to create a mobile app that adheres to the business's expectations about the app and something that can create irreversible ripples in the app world. App building platforms face limitations but the human mind doesn't recognize creative limitations.
Have you clicked a eureka moment? Has an app idea seeded in your mind? Don't you think it's necessary to brainstorm a bit about it? Connect with our team of experts at ValueAppz. Our workstation has created over 350 plus apps and we can surely add your mobile app to our success story as well! Write to us at info@valueappz.com or click here to contact us.