Want To Be The Next Uber: Build On Demand Taxi Booking App
April 29, 2023
Giandeep Singh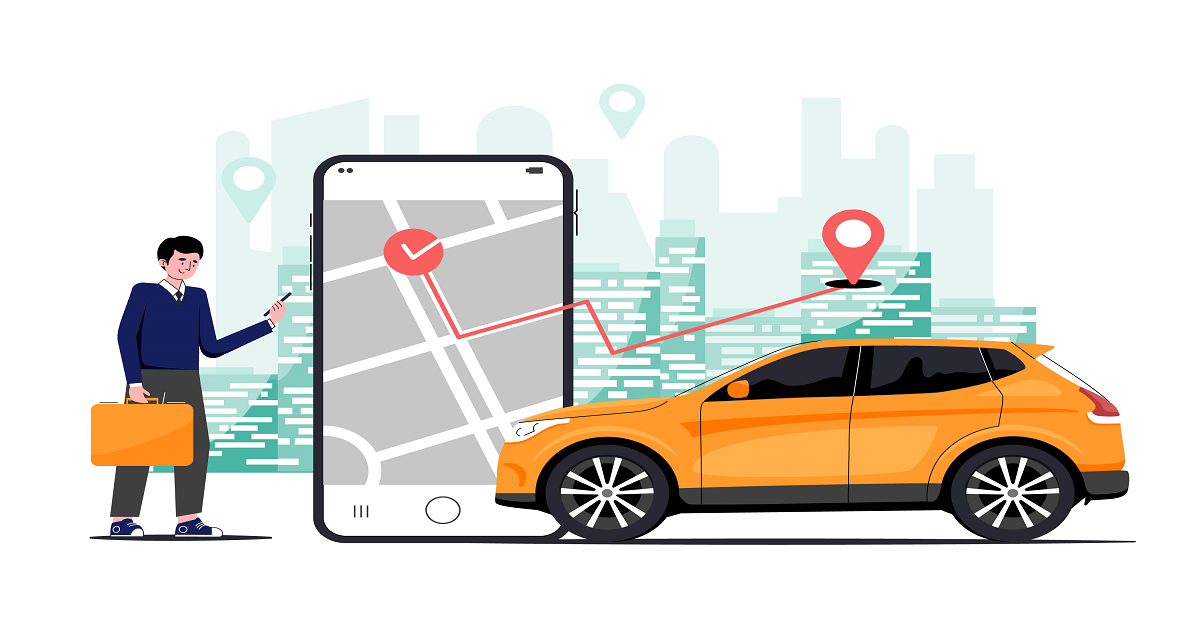 Table of Content
Follow Us
Summary: Are you planning to be the next Uber and want to build an on-demand taxi booking app that is user-friendly? Don't wait; start building your taxi booking app today and join the positions of the most successful ride-sharing companies in the world. Check out the steps below and learn how taxi booking app development services at ValueAppz can help you get the perfect solution.
In today's fast-paced world, the audience is always looking for convenient and effective ways to commute. It has led to the rise of on-demand taxi booking apps, with Uber being one of the most popular names in this industry. Uber has become such a widely used and known platform that rather than using the term "book a cab," people often say, "book an Uber".
With the increasing demand for such services, there is a growing opportunity for entrepreneurs to enter the market by building their own on-demand taxi booking app. Taxi app projected value for 2026 is $150 billion rising from $85 billion in 2022. 
Are you ready to revolutionize the cab and taxi industry and become the next Uber? With the rise of on-demand taxi booking apps, there hasn't been a better time to enter the market. By building your own app, you can offer a unique value proposition and attract both passengers and drivers in the most attractive way. 
This article will help you explore the reasons to invest and the steps for taxi app development. So gear up and be ready to take your taxi business to the next level.
Five reasons to invest in a taxi booking app for your business
Wondering why you should invest in the taxi booking business? Before we begin understanding the taxi booking app development process, let's look at some of the significant reasons to invest in an online cab booking business. Apart from users and drivers benefiting from the app, your taxi company can also get its biggest advantages. These include:
     A competitive advantage
As the demand for taxi apps increases with the rising population, your company can stay ahead of those who provide only offline services. People prefer to book a cab via the app, so that you can get an advantage here.
    Better use of data
Unlike offline taxi services, taxi booking apps automatically record valuable data and information. For instance, you will be able to know people from what area book the cabs most, what types of vehicles they prefer, and up to how much they are ready to pay for the rides. All this information will further help you improve your services likewise. 
    Increased ROI
By offering a taxi booking app, you can potentially increase revenue by tapping into new markets and expanding your customer base. You can also offer premium features like in-car Wi-Fi or premium vehicle options for an additional fee, leading to better ROI.
    Better customer experience
For any business, customer experience is the top priority. A taxi booking app offers convenience to customers by allowing them to book a ride with just a few clicks on their phones. They don't have to wait on hold or physically hail a taxi on the street. Hence, making them addicted to your cab booking app.   
    Cost-effective solutions
Building a taxi booking app can be more cost-effective than traditional methods. Businesses can save money on dispatchers and other personnel while providing reliable and efficient service. Also, you will be able to record your spending clearly, and further, you can take steps to reduce any overhead costs.

Steps for taxi booking app development
Confused about how to build the taxi booking app? Don't worry; we have all the answers. The development process can be divided into five phases–research, design, monetization, development, and test and launch. Let's discuss these in detail to make the process easy and successful. 
Phase 1- Research the market, competitors, and Uber model
The first step towards cab booking app development is thorough research. Firstly, you need to dive deep into the market of taxi apps. You need to be updated with the latest taxi app trends, revenue generated, and what the future of this industry looks like. Secondly, discovering your competitors is also crucial. Learning about them will help you analyze the market better and learn how these apps work.
Thirdly, you need to be clear about the target audience. What people are you trying to reach, their preferences, their pain points that you would like to solve through the app, and what are they seeking through your taxi app? 
Lastly, if you want to build an app like Uber, you must also study their model. What has made uber taxi so successful, and what are the strategies they follow to enhance the retention rate and attract more customers? Once you study them, discover your USPs that will separate from Uber.
Phase 2- Design the app to make it more engaging 
Once you have complete knowledge of the factors mentioned above, it is time to design your taxi app. This second phase is all about making your taxi app attractive and engaging through visuals. The design phase involves creating a blueprint for your app. 
Remember that your design should not be complicated or over the top, as it will only disengage your users. Just like the Uber taxi, it should consist of simple and minimal colors that portray your message well. The design should be such that it makes it easy for the users to navigate. 
Another factor to consider during the design process is the features you will add to the cab booking app. As you will have to build the app for customers and taxi drivers, both these applications should have all the necessary features that allow them to get the best of the services. 
Features like real-time booking, GPS tracking, multiple payment options, and ratings and feedback are some of the essential features to make the taxi app successful.
Some of the features that you can add to the taxi app are:
| | | |
| --- | --- | --- |
| Passenger app  | Driver app  | Admin app |
| Easy registration with social media | Easy registration with social media  | Easy login |
| User profile | Driver profile | Passenger and driver profile management |
| Real-time ride booking and cancellation | Accept/reject ride requests | Dashboard for managing and monitoring the app |
| Selection of ride type and vehicle category | Real-time tracking of passenger location | Ride management and monitoring |
| Real-time tracking of ride status and driver location | In-app navigation and route optimization | Payment management and analytics |
| In-app payment options and fare estimation | Ride completion and fare calculation | Promo code and referral management |
| Driver ratings and reviews | In-app messaging and support | Customer support and messaging |
| SOS button in case of emergency | Driver earnings and performance analytics | Rating and reviewing management |
| In-app messaging and support | | Reports and analytics  |
Phase 3- Choose the monetization method
How will you make money through the taxi booking app? Once you have designed a taxi booking app, you need to choose a monetization strategy that will help you generate revenue from your app. 
Here are some popular monetization strategies that you can consider:
Commission-based model: In this model, you take a commission from the drivers for every ride they complete through your app. The commission can be a fixed percentage of the fare and vary depending on the region.
Surge pricing: The surge pricing model involves increasing the fare during peak hours or high demand to incentivize more drivers to join and increase the supply of drivers. The model can be useful in situations where demand exceeds supply. This model is widely used by Uber taxis. 
Advertising: You can also generate revenue by displaying ads within your app. However, this strategy requires a large user base to attract advertisers and generate significant revenue.
Subscription-based model: You can offer subscription plans to your users, which can include perks such as lower fares, priority booking, or access to exclusive features.
In-app purchases: You can also offer additional services within the app, such as in-app purchases for priority booking or additional features, such as the ability to choose your driver or the type of vehicle.
It's essential to choose a monetization strategy that aligns with your business objectives and offers value to your users. It's also important to test and evaluate different approaches to determine which works best for your app and users. Choosing the right monetization strategy can generate revenue from your taxi booking app and ensure its long-term sustainability.
Phase 4- Develop the taxi booking app 
The fourth phase is the development phase. After you have finalized the design and features, you need to bring it to life through app development. Building an app requires the right team, skills, technology, and experience. So, your first step in this phase should be to find the right taxi app development company. 
To ensure that you work with the right team, check their portfolio, consider the development costs, and their skills and knowledge. As the development team will be responsible for coding, testing, and launching your app, you need to invest a good amount of time in finding the right team. 
Once you have found the team, discuss your project requirements and other necessary details with the team to start the project. 
Some vital factors to consider when choosing a taxi app development company:
Look for a company that has experience in developing taxi apps.

The company should have expertise in all aspects of app development, including design, development, testing, and deployment.

Search for a company that offers competitive pricing without compromising on quality.

Choose a company that is responsive to your needs and can communicate effectively in your preferred language.

Find a company that can accommodate your specific requirements and can work within your budget and timeline.

Check the app development company's reputation by reading online reviews and testimonials.
Phase 5- Test, launch, and market the app 
Now that your cab booking is developed and ready to be launched, the final step involves testing the app. You can test it in a small group of users to ensure it is precisely what you had planned. The testing will also help you recognize the areas that require necessary changes or functionalities that are not performing at all. After the analysis, your development team can work on it.
Now get your taxi booking app live on Play Store and App Store for the users to download it quickly. Further, you must follow some great marketing strategies to announce the app launch and inform your target audience.
ValueAppz-Your top taxi app development company
The growth of taxi booking apps is soaring as the demand for them is rising daily. To ensure business success, you must quickly build and launch your app in the market. With ValueAppz taxi app development company, you can be assured of speed and quality. Our team works with state-of-the-art technology and has vast experience in on-demand app development. 
We have helped several startups and entrepreneurs build their brands through mobile app development. So, contact our professionals now to discuss your Uber-like taxi idea, and let's get started with your project.


FAQs
How to build an Uber-like taxi app?
To build an Uber-like taxi app:
Start with deep market research.

Plan the design, features, and USPs of the app.

Look out for a taxi booking app development company to build and finalize the application. 
How much does it cost to develop an app like Uber?
On average, the cost to develop an app like Uber can vary between $15,000-$60,000. This cost can further depend on several factors like the number of features, app design, functionalities, complexity, development team's location, skills, and technology. 
What features should I include in my on-demand taxi booking app?
Your on-demand taxi booking app should have features such as real-time tracking of the driver and passenger, a secure payment system, user reviews and ratings, the ability to book taxis in advance, and the option to choose between different types of vehicles. 
How can I make my app stand out in a crowded market?
To make your app outshine in a crowded market, you can offer unique features such as booking rides in advance, 24/7 customer support, choosing environmentally-friendly vehicles, and a user-friendly interface. 
What kind of technology stack should I use to build my app?
The technology stack for your app will depend on your specific requirements and budget. However, popular technologies used to develop on-demand taxi booking apps include JavaScript frameworks such as React Native and Angular, cloud services such as Amazon Web Services (AWS), and databases such as MongoDB.
THE AUTHOR
Giandeep Singh
I am a writer and marketing specialist who loves to explore new digital strategies to boost business growth online.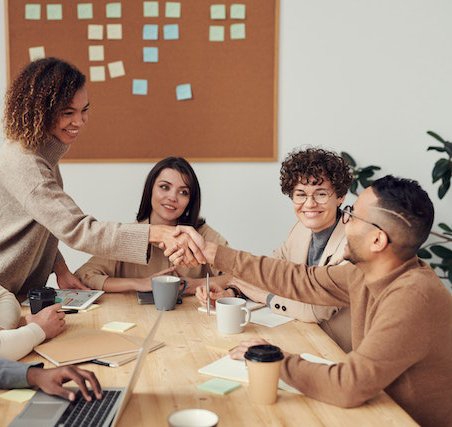 Get ready to digitally transform your business.
Let our team help take your business to the next level. Contact us today to get started on finding the perfect solutions for your business needs.