Want To Be The Next Uber: Build On Demand Taxi Booking App
September 29, 2023
Mohit Yadav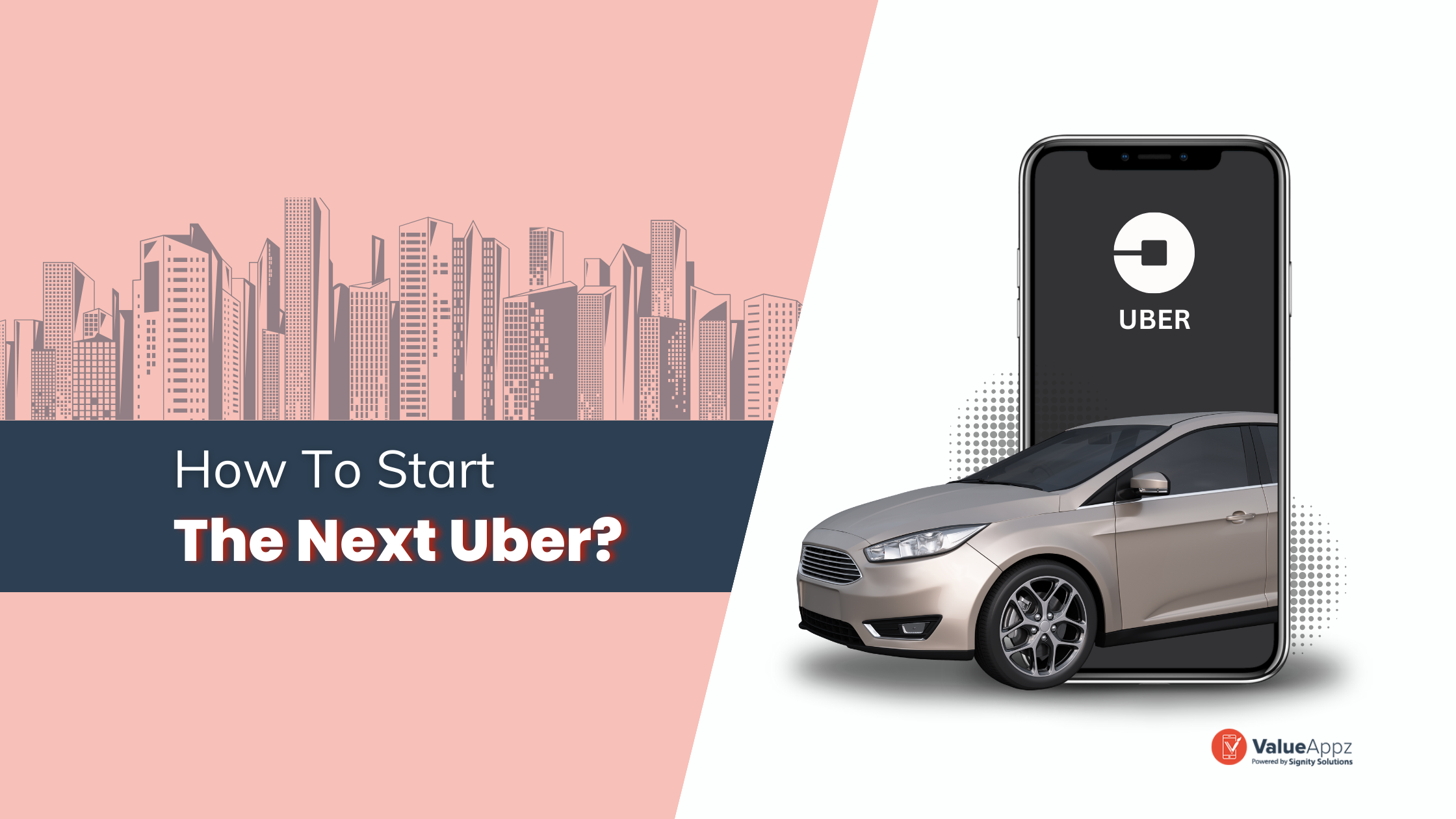 Quick Summary: Are you planning to be the next Uber and want to build a user-friendly on-demand taxi booking app? Don't wait; start making your taxi booking app today and join the positions of the most successful ride-sharing companies in the world. Check out the steps below and learn how taxi booking app development services at ValueAppz can help you get the perfect solution.
In today's fast-paced world, the audience always looks for convenient and effective ways to commute. It has led to the rise of on-demand taxi booking apps, with Uber being one of the most famous names in this industry. 
Uber has become such a widely used and known platform that rather than using the term "book a cab," people often say, "book an Uber."
With the increasing demand for such services, there is a growing opportunity for entrepreneurs to enter the market by building their own on-demand taxi booking app. The taxi app's projected value for 2026 is $150 billion, rising from $85 billion in 2022. 
Are you ready to revolutionize the cab and taxi industry and become the next Uber? With the rise of on-demand taxi booking apps, there hasn't been a better time to enter the market. By building your own app, you can offer a unique value proposition and engage both passengers and drivers in the most attractive way. 
This blog provides a complete overview of why to invest, steps to build an app like Uber, features, cost, and tech stack required. So, gear up and be ready to take your taxi business to the next level.
Firstly, let's look at some essential numbers of Uber and stats.
Uber- The Rise of its Popularity and Demand
Before you invest in an Uber-like app, you must check the success story of Uber to understand this platform better. Uber has become a famous brand in the online taxi-booking industry. With 131 million monthly active users, Uber completed 7.642 billion trips in 2022, proving that its services are reliable and convenient for customers.

Furthermore, Uber is a highly profitable company. In the first and second quarters of 2023, Uber saw an increase in its revenue compared to previous years.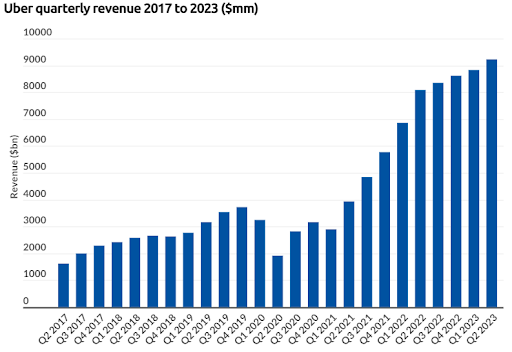 Source: BusinessOfApps
The numbers above prove that creating an app like Uber is a foolproof idea for startups and small businesses to gain a name in the market and involve customers. Following this successful taxi app model will not only help entrepreneurs save time and money but also ensure that they gain a better ROI and sales.
"So, why should you consider putting your money into a taxi app that's just like Uber?"
Five Reasons to Invest in a Taxi Booking App Like Uber
Wondering why you should invest in a taxi-booking app like Uber? Besides users and drivers benefiting from the app, your taxi company can also get its biggest advantages. These include:
1. A Competitive Advantage
Creating a taxi app like Uber will give businesses a competitive edge by offering several advantages. First off, it makes it possible to book and connect drivers and riders quickly and effectively, improving convenience and decreasing wait times. Second, it offers real-time tracking, guaranteeing drivers' and passengers' openness and security.
2. Better Use of Data
Unlike offline taxi services, taxi booking apps automatically record valuable data and information. For instance, you will be able to know people from what area book the cabs most, what types of vehicles they prefer, and how much they are ready to pay for the rides. All this information will further help you improve your services likewise. 
3. Increased ROI
By offering a taxi booking app, you can boost revenue by tapping into new markets and expanding your customer base. You can also offer premium features like in-car Wi-Fi or premium vehicle options for an additional fee, leading to better ROI.
4. Better Customer Experience
For any business, customer experience is the top priority. A taxi booking app offers convenience to customers by allowing them to book a ride with just a few clicks on their phones. They don't have to wait on hold or physically hail a taxi on the street. Hence making them addicted to your cab booking app.
5. Cost-Effective Solutions
Building an Uber-like taxi booking app can be more cost-effective than traditional methods. Businesses can save money on dispatchers and other personnel while providing reliable and efficient service. Also, you will be able to record your spending clearly, and further, you can take steps to reduce any overhead costs.
Must-Have Features for Creating a Taxi App Like Uber
What makes Uber so famous and widely used? The app's top-notch features ensure a safe and comfortable ride. These features further help customers and drivers to interact appropriately through the app.
So, for developing a taxi app like Uber, you need to build the app with all the necessary features. The table below shows features needed for the customer, driver, and admin app.
| Feature Category | Customer | Driver | Admin |
| --- | --- | --- | --- |
| User Registration | User registration and login | Driver registration and verification | Admin dashboard with login |
| Profile Management | Edit profile details, including name, photo, and contact information | Driver profile management with vehicle and license details | Admin profile and permissions management |
| Ride Booking | Request a ride with pickup and drop-off locations | Accept or decline ride requests | Monitor and manage ride requests |
| Real-time Tracking | Track the approaching driver on the map | Share real-time ride status with customers | Monitor all ongoing rides |
| Payment Integration | Secure payment processing (credit/debit cards, digital wallets) | Driver earnings and payment processing | Transaction monitoring and dispute resolution |
| Pricing and Fare Estimation | View fare estimates based on route and demand | Set dynamic pricing (surge pricing) | Manage pricing strategies and incentives |
| Ride Reviews and Ratings | Rate and review drivers | Rate and review passengers | Monitor and moderate reviews |
| Notifications  | Receive ride confirmation, driver arrival, and payment notifications | Receive ride requests and important updates | Send notifications to users and drivers |
| Booking History | Access and review past ride details and invoices | View ride history and earnings | Access transaction and user history |
| SOS and Safety Features | Emergency SOS button with location sharing | Emergency SOS button with location sharing | Safety management tools and support |
| Support and Help Center | Access to customer support and FAQs | Driver support and FAQs | Admin support and help center |
| Driver Navigation | In-app navigation with route guidance | Navigation tools and support | Monitor driver navigation |
| Document Verification | Verify user identities and payment methods | Verify driver documents (license, insurance, vehicle registration) | Document management and verification tools |
| Promotions and Referrals | Apply promo codes and referral rewards | Driver referral program | Manage promotional campaigns |
| Analytics and Reporting | Access user and ride data analytics | View driver performance metrics | Generate reports and insights |
| Admin Alerts and Notifications | Receive alerts for unusual activities | Admin notifications for system issues | Monitoring and alerts |
| System Maintenance | N/A | Ensure system uptime and maintenance | System maintenance and updates |
| Vehicle Management | N/A | Vehicle registration and maintenance tracking | Vehicle management and reporting |
These features will ensure that there is always smooth communication between the user and driver, easy booking, and a safe ride. You can consider adding the following advanced features to establish your taxi booking brand better than the competitors.
Ride scheduling
Allow customers to schedule rides ahead of time so they can more easily plan their trips. This function can be quite helpful for early morning journeys, appointments, and airport transfers.
Multi-stop and shareable rides
To make it simpler for passengers to pick up friends or carry out tasks, allow them to add numerous stops to a single ride. Offer ride-sharing alternatives as well so that people going in the same direction can split the cost of the ride.
Enhanced security features
Implementing cutting-edge safety measures includes real-time ride monitoring, SOS warnings, and driver and passenger safety checklists. For increased security, think about using biometric or facial recognition authentication.
Predictive pricing and AI-driven recommendations
Predict ride prices using ML algorithms based on previous data, traffic conditions, and demand. Provide users with individualized recommendations based on their past preferences and travel records.
In-app chat and voice assistant
Allow drivers and passengers to speak directly within the app with an in-app chat feature. Include a voice assistant that enables users to make ride reservations, get information, or give directions using voice commands.
AR navigation and augmented reality features
Implement augmented reality (AR) navigation tools that place maps, landmarks, and other overlays over the user's smartphone camera view. Passengers can quickly locate their pickup place and navigate to their destination with this.
There are a number of Uber alternatives you can consider for your taxi app startup and find out what works the best for your brand.
Tech Stack For Creating Uber-Like Taxi App
Another factor that makes Uber a widely used on-demand taxi booking app is that it is built with the latest technology. Hence, when you develop the app, you need to consider a good tech stack for its seamless performance. The table below shows the tech stack that can help you build a robust Uber-like taxi app.
| Component | Android | iOS |
| --- | --- | --- |
| Mobile App | Java or Kotlin (Programming Language) | Swift or Objective-C (Programming Language) |
| Cross-Platform Development (Optional) | React Native, Flutter | React Native, Flutter |
| Backend | Node.js, Ruby on Rails, Django, or other suitable backend frameworks | Node.js, Ruby on Rails, Django, or other suitable backend frameworks |
| Database | PostgreSQL, MySQL, MongoDB, or similar databases | PostgreSQL, MySQL, MongoDB, or similar databases |
| Geolocation | Google Maps Android API, Google Locations Services API | MapKit, Corelocation |
| Push Notifications | Firebase Cloud Messaging (FCM) or other notification services | Apple Push Notification Service (APNs) or other notification services |
| Payment Integration | Stripe, PayPal, BrainTree, Google Pay | Stripe, PayPal, BrainTree, Apple Pay |
| Development IDE | Android Studio, IntelliJ IDEA, or Visual Studio Code | Xcode (for Swift/Obj-C) |
Steps to Build an App Like Uber
Are you confused about how to build a taxi booking app like Uber? Don't worry. We have all the answers. The development process can be divided into five phases–research, design, monetization, development, and test and launch. Let's discuss these in detail to make the process easy and successful. 
Phase 1- Research the Market, Competitors, and Uber Model
The first step towards cab booking app development is thorough research. Firstly, you need to dive deep into the market of taxi apps. You need to be updated with the latest taxi app trends, revenue generated, and what the future of this industry looks like. Secondly, discovering your competitors is also crucial. Learning about them will help you analyze the market better and learn how these apps work.
Thirdly, you need to be clear about the target audience. What people are you trying to reach, their preferences, their pain points that you would like to solve through the app, and what are they seeking through your taxi app? 
Lastly, if you want to build an app like Uber, you must also study their model. What has made Uber Taxi successful, and what strategies do they follow to enhance retention and attract more customers? Once you study them, discover your USPs that will separate from Uber.
Phase 2- Design the App to Make it More Engaging 
Once you have complete knowledge of the factors mentioned above, it is time to design your taxi app like Uber. This second phase is all about making your taxi app attractive and engaging through visuals. The design phase involves creating a blueprint for your app. 
Remember that your design should not be complicated or over the top, as it will only disengage your users. Just like the Uber taxi, it should have simple and minimal colors that portray your message well. The design should be such that it makes it easy for the users to navigate. 
Another factor to consider during the design process is the features you will add to the cab booking app. As you will have to build the app for customers and taxi drivers, both these applications should have all the necessary features that allow them to get the best of the services. 
Features like real-time booking, GPS tracking, multiple payment options, and ratings and feedback are some of the essential features that make the taxi app successful.
Some of the features that you can add to the taxi app are:
Phase 3- Choose the Revenue Model
How will you make money through the taxi booking app? Once you have designed a taxi booking app, you need to pick a revenue model that will help you generate revenue from your app. 
Here are some popular monetization strategies that you can consider:
Commission-based model: In this model, you take a commission from the drivers for every ride they complete through your app. The commission can be a fixed percentage of the fare and vary depending on the region.
Surge pricing: The surge pricing model involves increasing the fare during peak hours or high demand to incentivize more drivers to join and increase the supply of drivers. The model can be helpful in situations where demand exceeds supply. This model is widely used by Uber taxis. 
Advertising: You can also make money by displaying ads within your app. However, this strategy requires a large user base to attract advertisers and generate significant revenue.
Subscription-based model: You can offer subscription plans to your users, which can include perks such as lower fares, priority booking, or access to exclusive features.
In-app purchases: You can also offer additional services within the app, such as in-app purchases for priority booking or other features, such as the ability to choose your driver or the type of vehicle.
It's essential to choose a revenue model that aligns with your business objectives and offers value to your users. Testing and evaluating different approaches is necessary to determine which works best for your app and users. Choosing the right monetization strategy can generate revenue from your taxi booking app and ensure long-term sustainability.
Phase 4- Develop the Taxi Booking App 
The fourth phase is the development phase. After you have finalized the design and features, you need to bring it to life through app development. Building an app requires the right team, skills, technology, and experience. So, your first step in this phase should be to find the right taxi app development company. 
To ensure that you work with the right team, check their portfolio, consider the development costs, and their skills and knowledge. As the development team will be responsible for coding, testing, and launching your app, you must invest a reasonable amount of time in finding the right team. 
Once you have found the team, discuss your project requirements and other necessary details with the team to start the project. 
Some critical factors to consider when finalizing a taxi app development company:
Look for a company that has experience in developing taxi apps.

The company should have expertise in all aspects of app development, including design, development, testing, and deployment.

Search for a company that provides competitive pricing without compromising on the app quality.

Choose a company that is responsive to your needs and can communicate effectively in your preferred language.

Find a company that can accommodate your specific requirements and work within your budget and timeline.

Check the app development company's reputation by reading online reviews and testimonials.
Phase 5- Test, Launch, and Market the App 
Now that your cab booking is developed and ready to be launched, the final step involves testing the app. You can test it in a small group of users to ensure it is precisely what you had planned. The testing will also help you recognize the areas requiring necessary changes or functionalities not performing. After the analysis, your development team can work on it.
Now, get your taxi booking app live on the Play Store and App Store for the users to download it quickly. Further, you must follow some great marketing strategies to announce the app launch and inform your target audience.
Cost of Building a Taxi Booking App Like Uber
Now that you know why to invest in an Uber-like taxi app and the steps to build one, you must also know its development cost. On average, the cost of developing an app like Uber can cost between $15,000 to $60,000.
The cost can further vary based on various factors like the number of features, design, app complexity, customization, and platforms. The cost is also highly affected by the team that you choose. For instance, hiring an on-demand delivery app development company from India can be less costly than hiring one in the USA.
ValueAppz-Your Top Taxi App Development Company
The growth of taxi booking apps is soaring as their demand is rising daily. To ensure business success, you must quickly build and launch your app. With ValueAppz taxi app development company, you can be assured of speed and quality. Our team works with state-of-the-art technology and has vast experience in on-demand app development. 
We have helped several startups and entrepreneurs build their brands through mobile app development. So, contact our professionals now to discuss your Uber-like taxi idea, and let's get started with your project.

Key Takeaways
There is a substantial business opportunity with the on-demand taxi app market expected to grow to $150 billion by 2026.
For startups and organizations, developing a cab app similar to Uber offers competitive benefits, data use, increased ROI, improved customer experience, and cost savings.
Your taxi app must include essential features like user registration, real-time tracking, payment integration, and notifications in order to be successful.
Research, design, revenue model selection, development, and successful testing and launch methods are all part of the taxi app development process.
The cost of developing an app can range from $15,000 to $60,000, and the technological stack consists of backend frameworks, databases, Java, Kotlin, Swift, Objective-C, geolocation, and push notifications.
Frequently Asked Questions
Q1. How to make an app like Uber?
To build an Uber-like taxi app:
Market research

Define key features

Design user interface and user experience

Develop the app

Test and iterate

Launch and market
Q2. How much does it cost to develop an app like Uber?
On average, the cost to develop an app like Uber can vary between $15,000-$60,000. This cost can further depend on several factors like the number of features, app design, functionalities, complexity, development team's location, skills, and technology. 
Q3. How long would it take to develop an app like Uber?
Depending on its complexity and scope, the time needed to develop an app like Uber might vary, but it usually takes several months to a year or more.
Q4. What features are required to build an app like Uber?
Your on-demand taxi booking app should have features such as real-time tracking of the driver and passenger, a secure payment system, user review ratings, the ability to book taxis in advance, and the option to choose between different types of vehicles. 
Q5. How to save money on building your app like Uber?
Prioritizing the essential features and adding additional features in future updates can help you save money on creating an app like Uber.
Q6. How can I make my app stand out in a crowded market?
To make your app shine in a crowded market, you can offer unique features such as booking rides in advance, 24/7 customer support, choosing environmentally-friendly vehicles, and a user-friendly interface. 
Q7. What kind of technology stack should I use to build my app?
The technology stack will depend on your specific brand requirements and budget. However, popular technologies used to develop on-demand taxi booking apps include JavaScript frameworks such as React Native and Angular, cloud services such as Amazon Web Services (AWS), and databases such as MongoDB.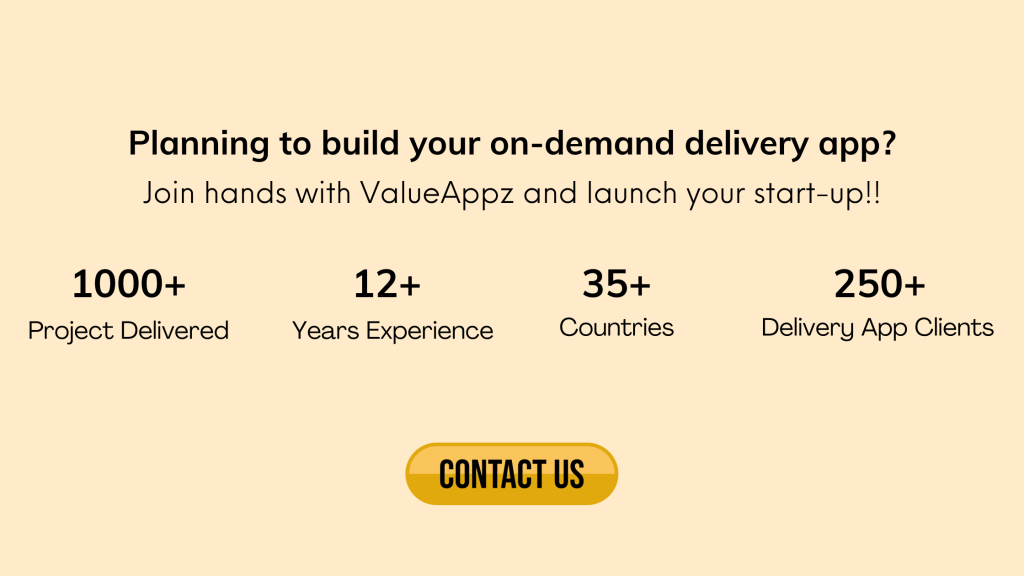 THE AUTHOR
Mohit Yadav
As an expert in Digital Marketing, I always look forward to keeping up with the latest trends and customers' changing demands. Hence, I focus on content that updates the readers in-depth about the industry.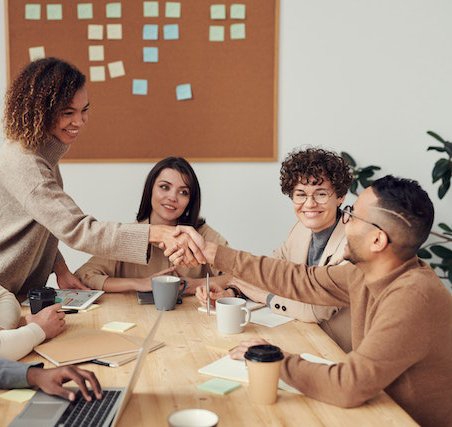 Get ready to digitally transform your business.
Let our team help take your business to the next level. Contact us today to get started on finding the perfect solutions for your business needs.