How To Build An On-Demand App Like TaskRabbit
April 21, 2023
Saryu Pathania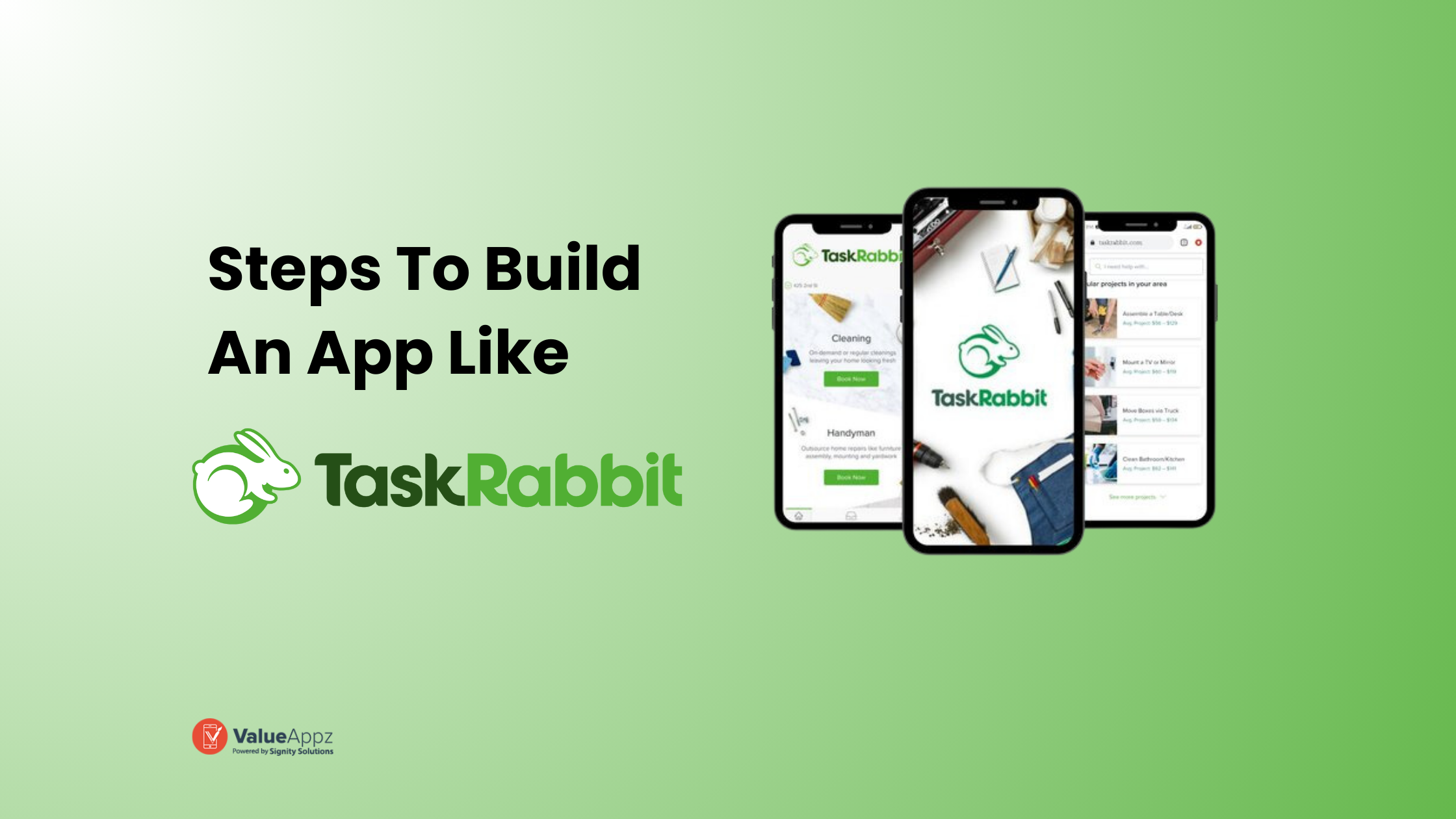 Summary: To build an on-demand app like TaskRabbit requires careful study of the market, target audience, and competitors. With our blog, know what features you must add to the handyman app, the steps you must follow for app development, and where you can find the perfect app development company. Also, know why building a handyman app like TaskRabbit can bring profits to your business.
On-demand handyman services are not a new concept anymore. It is widely used in top countries like the USA, Canada, UK, Qatar, Australia, and many more, helping people to connect with handyman professionals through an app quickly. This trend is also moving to the developing countries, where startups are investing hugely into handyman apps.
If you, too, are planning to enter the on-demand handyman business, you first need to be aware of the big players in the market. TaskRabbit is one such name that has proven to be one of the best on-demand handyman services for customers. 
Launched in 2008 and headquartered in San Francisco, TaskRabbit has more than 2,00,000 independent workers registered to its app. It has completed 4+ million tasks for 1.5+ million people by March 2022. It earns an approximate revenue of $244.9M per year. These studies clearly show that TaskRabbit has always been in great demand because it provides complete solutions to its customers' problems. 
Some advantages of creating an app similar to TaskRabbit are:
The TaskRabbit model has proven to be successful, so there is no doubt about your app's growth.

An app like TaskRabbit can be easily expanded to include more services or markets. 

TaskRabbit app is flexible. Hence you can tailor it according to the needs of your target market.

Building an app similar to TaskRabbit will provide an engaging user interface, enhancing customer engagement.
The app's model is very easy to use; hence your users will have no problem finding the specific services or a handyman professional.
Wondering, "How do I make an app like TaskRabbit?" This blog will guide you step by step to build an app similar to TaskRabbit in the easiest way. Before we jump into the process, let's take a look at the essential features.
Some critical features to cover in your on-demand handyman app like TaskRabbit.
One of the reasons why a handyman app like TaskRabbit is a success is that it provides top-notch features to its users. Similarly, when you think about building an app like TaskRabbit, you must add all the necessary features for your customers so that they can take the best advantage of it. Below is a table presenting the must-have features for the customers, service providers, and admin. 
| | | |
| --- | --- | --- |
| Customer  | Service provider | App admin |
| Easy registration and profile creation | Easy registration and profile creation | Manage customer and service provider accounts |
| Browse and search for service providers | Set availability and service areas | Monitor and moderate user-generated content and reviews |
| View service provider profiles | Receive appointment requests and job details | Set and adjust service fees and commission rates |
| Schedule appointments | Chat with customers | Generate reports and analytics |
| Chat with service providers | Update job status and completion details | Manage app updates and maintenance |
| View and pay for completed services | View earnings and job history | |

Steps to building an on-demand handyman app like TaskRabbit
To create app like TaskRabbit can be simple if you follow the steps carefully. Below is the step-by-step guide to building a handyman app that engages your customers well and brings the desired results to your business.
  Discover your business goals
Before building an app for handyman services, you need to be clear about your business goals. There must be some specific objectives and targets that you would want to achieve with a handyman app. Know what you really want to accomplish with your application. Some questions that you must answer to define your business goals clearly are:
What specific issues will be solved with the app?

How will the app improve the target audience's lives?

What will you do to make the app appealing?

Why exactly have you chosen an app similar to TaskRabbit?

Who is your target market, and how do you want to approach them?

What platforms do you want to target?

How much budget are you willing to spend on the app?

   Define your services
Once you are clear about where your business is heading, the next major step is to pick the services. As you know, there are several handyman services available, and as a business, you might want to focus on some of the specific ones. If you plan to develop an app like TaskRabbit, a good idea would be to check its services. Some of the top services provided by TaskRabbit are:
Furniture assembly

Home cleaning

Plumbing repairs

Electrical help

Heavy lifting

Yard work and gardening
The best handyman app should include all the necessary services. Before you finalize the services, you need to study the market well. You must include all services that your target audience is looking for. For instance, in one area, people might be searching the most for plumbers, whereas, in other areas, there may be few searches for the same. So, gaining in-depth knowledge is a must to make the final call on the services. 
   Plan the app's features 
The next major step in creating an app to find a handyman is the features to include in it. It is where the success of a handyman app is decided. The features determine the convenience your users will get. 
How do you decide what feature is a must to include in your handyman app? The essential features of an app for handyman are mentioned above in the table. Also, when you are planning to build an app like TaskRabbit, you must look at the features they provide. Studying the app thoroughly will help you identify the most crucial features for the app's success. 
Another vital point to consider is to categorize your services. This specific feature will boost your app's engagement. When you visit the TaskRabbit app, you will notice that they have divided all their services into several categories like furniture, home cleaning, gardening, etc., and it helps their visitors quickly locate the service they need. 
Remember that any feature you add to the handyman app should serve a motive. All features in the application should make it easy for the users to locate professionals and for professionals to easily connect with the customers. 
   Plan the budget 
The fourth step is to identify the budget for the app development. It is majorly important for startups and small businesses that may have limited finances to build app for handyman. But what is the TaskRabbit app development cost? 
Creating an app like TaskRabbit can cost you between $15,000-$60,000. Further, this cost can vary based on the features you pick, their complexity, the platforms you choose, the location of the development team, and so on. 
If you are a startup or a small business that is looking for reasonable prices, you can start your handyman app with minimal and essential features. As your app grows and you gain more customers, you can add more features and functionalities to the app.
  Design the app's user interface
By now, you are aware of your business goals and have decided on the services and features you will provide your target audience. The next step should be designing the handyman app. Remember, the simpler, the better.
A complex design may seem appealing, but it gets extremely difficult for the users to navigate the app and find what they are looking for. Keep the design simple and interactive so that using the application is easy. Everything should be decided based on the users' preferences, from colors to the design. 
The TaskRabbit app is quite simple. It provides its users with a clean and user-friendly interface. The main screen displays a list of categories such as cleaning, handyman, furniture assembly, and more. Users can select the category that best fits their needs and browse through the list of available taskers.
   Develop the app
Once you have the blueprint ready, it is time to find a handyman app development company. You may solely take care of all the steps mentioned above, but you need professional developers for TaskRabbit app development. 
Some vital points to consider while hiring a development team are:
Team's experience and expertise

Their specific technical skills

Location of the team

Communication and collaboration

Pricing and budget
Building an in-house team or hiring freelancers for the handyman app development can cost you bulk. Therefore, finding the right app development company can be the best idea for your business. 
   Test and deploy
Once you have the handyman app ready, you have to take it to your target market. But before you launch the application, it is important to test and finalize it. During the testing phase, you will be able to discover what part of the application requires rework and if all the features and functionalities work well or not. 
After the app is finalized, you are ready to launch it in the market. Study the competitors and the techniques they use to reach more customers. You may also take help from a professional team to ensure you rocket launch your handyman app.
ValueAppz- Your perfect team for building on-demand handyman app like TaskRabbit
Looking for a handyman app development company? Search no more, as you are at the right place. ValueAppz is a renowned name when it comes to on-demand handyman app development services. Our years of experience and skilled resources have helped various clients enter the on-demand market.
When you choose ValueAppz to build an app like TaskRabbit, you can be tension free about the quality and delivery of the project. Our TaskRabbit clone app development services will help you quickly launch your business in the market. With all the code available, you can customize the handyman app as per your needs and make any necessary changes that describe your brand well. 
Get in touch with ValueAppz and know how we can help you build your handyman app. 


FAQs
What other apps like TaskRabbit?
Other apps similar to Taskrabbit are Thumbtack, Upshift, Urbanclap, and ChoreRelief. These handyman apps also provide various services to their customers and help them connect with professionals. 
What is an on-demand app like TaskRabbit?
An on-demand app like TaskRabbit is a platform that connects service providers with consumers who need their services. It enables users to book and pay for services through the app and provides a seamless and convenient user experience.
How do I start building an on-demand app like TaskRabbit?
To start building an on-demand app like TaskRabbit, you need to discover the problem you want to solve, research the market, define your target audience, and create a business plan. You must also choose the right technology stack, design the user interface, and develop the back-end infrastructure and payment gateway.
How much does it cost to build an on-demand app like TaskRabbit?
On average, building an app like TaskRabbit can cost from $15,000-$60,000. Further, the cost can vary depending on factors like app complexity, design and features, and the platforms you want to build it for. 
What are some common challenges faced while building and running an on-demand app like TaskRabbit?
Some common challenges faced while building and running an on-demand app like TaskRabbit include finding and retaining quality service providers, managing and scaling the platform, dealing with legal and regulatory issues, and maintaining user trust and satisfaction.
THE AUTHOR
Saryu Pathania
Communication has always been one of my key strengths, whether vocal or written. I started my career as a marketing professional, and in my journey as a marketer, I realized that Copywriting is my true passion. Over the years, I have honed my skills as a creative writer by working on various content formats for B2C and B2B clients.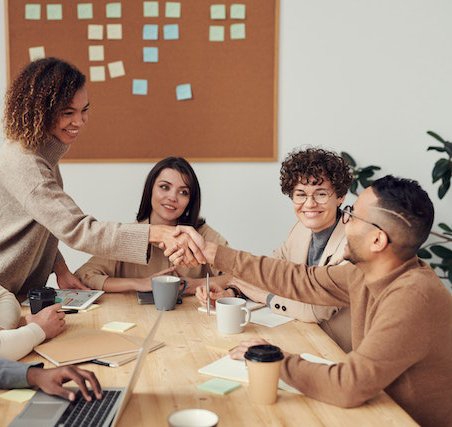 Get ready to digitally transform your business.
Let our team help take your business to the next level. Contact us today to get started on finding the perfect solutions for your business needs.