A Complete Guide On Building Your On-Demand Delivery App
March 20, 2023
Mohit Yadav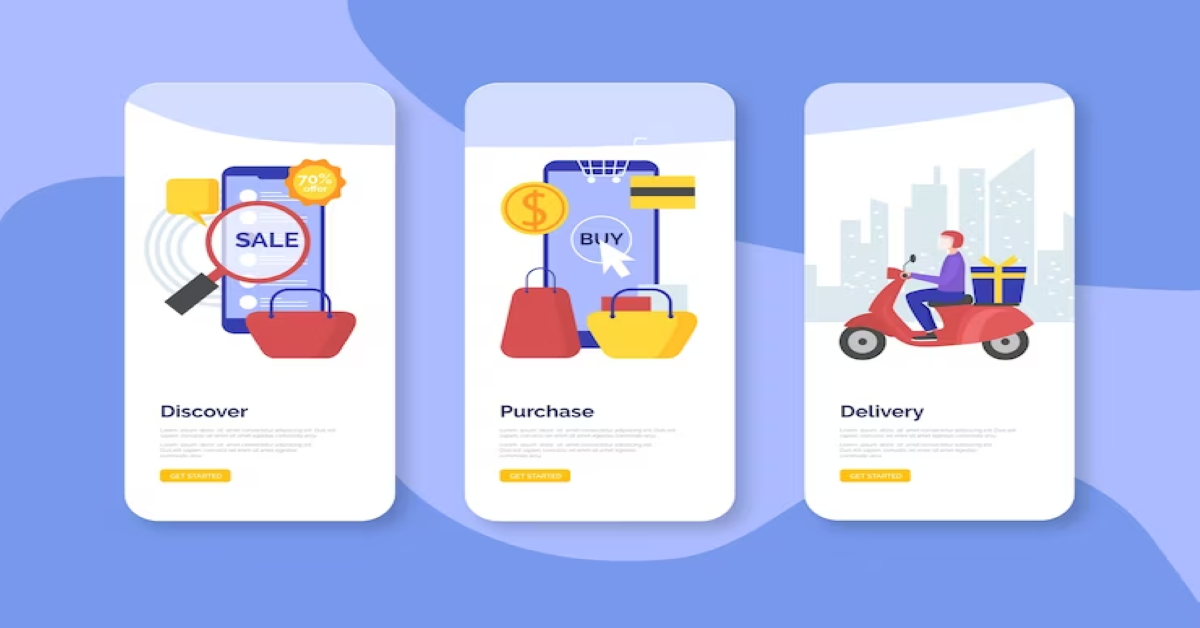 Quick Summary: Are you planning to launch your on-demand delivery app? Whichever industry you may want to enter, the process for it remains almost the same. Our comprehensive guide will help you discover the best opportunities in the on-demand sector and how you need to proceed with them.

What is an on-demand delivery app?
On-demand delivery apps are found in every industry. Be it DoorDash for food, Instacart for grocery, or Uber for taxis, the demand for such applications can be seen among all generations. Studies have shown that the US population uses on-demand apps at least once a day. But what exactly is an on-demand delivery app?
As the name suggests, on-demand delivery apps are one such platform that allows customers to place an order and get it delivered when and where they want it. For instance, a user may order a food item delivered to the house or office. Or they can book an appointment with the doctor through the healthcare app. 
With the help of a delivery app, they can purchase products and services just through a mobile app. On the other hand, a service provider can list the products and services and connect with the users. 
Why should businesses invest in on-demand delivery apps?
On-demand apps are, of course, the present and the future. Its convenience, quick solutions, vast business growth opportunities, and easy access has made it addictive for both users and service providers. Two significant reasons why companies should invest in it are:
Never-ending demand
As mentioned above, on-demand apps have become a necessity. From same-day delivery to same-hour delivery becoming a reality, these apps have raised the standards in the market. 
Small businesses and even established enterprises can gain massive profits from this model.
Endless business possibilities
Remember that on-demand apps are no longer limited to food or taxis. Be it a solution for searching for a professional handyman, taking the dog for a walk, delivering groceries in a few minutes, or even providing on-demand beauty services, there is an app for everything. As a startup, you get the opportunity to discover the vast market and opt for the best that matches your business idea.

Why the craze for on-demand apps?
On-demand ordering and delivery apps have reshaped the world for the better. The revenue of the on-demand industry is expected to reach $335 billion by 2025 due to its increasing demand.
There are several factors that have led to the ever-rising demand for such applications, and these include the following:
Convenience: On-demand delivery apps offer convenience to customers by allowing them to order products or services from the comfort of their homes. They don't have to leave their homes, search for products in physical stores, or wait in long checkout lines. This convenience is critical during times of social distancing or when people are too busy to go out.
Speed: These apps offer fast delivery times, often within a few hours or even minutes. This speed appeals to customers who don't want to wait for days or weeks for their products to arrive. For example, food delivery apps like Uber Eats or Grubhub can deliver meals in less than an hour.
Variety: On-demand applications provide a wide variety of products and services. Customers can choose from various options and find exactly what they want. For example, grocery delivery apps like Instacart or Shipt offer a wide range of products, including fresh produce, meat, and dairy products.
Personalization: On-demand delivery apps can personalize the shopping experience for customers by offering customized recommendations based on their previous orders or search history. This personalization can make the shopping experience more enjoyable and increase customer loyalty.
  Contactless Delivery: On-demand delivery apps offer contactless delivery options which minimize physical contact between delivery drivers and customers. It proved very useful during COVID-19 when everyone was worried about maintaining a social distance.
Types of on-demand delivery apps
You need to pick a specific model to get into the on-demand business. There are three types of on-demand models that have different functions, and each brings various benefits to the company. Let's discuss this one by one.
Business-to-business 
B2B apps are designed to cater to the needs of businesses. B2B apps provide a platform for companies to order goods or services from other businesses. For example, a restaurant might use a B2B on-demand delivery app to order supplies from a supplier, or a retailer might use a B2B app to order products from a manufacturer.
Example- Cargomatic
Business-to-customer
These apps are designed to cater to the needs of consumers. B2C apps provide a platform for consumers to order goods or services from businesses. For example, a consumer might use a B2C on-demand delivery app to order food from a restaurant or to order groceries from a supermarket.
Example- Amazon
Customer-to-customer
This model is designed to allow individuals to provide or receive services from each other. C2C apps provide a platform for consumers to connect with each other and exchange goods or services. For example, a consumer might use a C2C on-demand delivery app to find someone to help them move furniture or to find someone to clean their house.
Example- eBay
A step-by-step guide to building your on-demand delivery app
Now that you have decided to enter the on-demand market, the biggest challenge is making one for your startup or your established business. We have divided the development process into eight steps to ensure you do not skip anything crucial along the way. 
Identify the problem you want to solve
As you know, there are several areas where you can enter as an on-demand solution, so the first thing you would be required to do is to determine the specific problem or need that your on-demand delivery app will address. For example, you could create an app that connects.
people with local dog-walking services or an app that allows users to order groceries for delivery. 
Define your target audience
The second step involves identifying your target audience and what they need from your app. Consider their preferences, pain points, and demographics, and use this information to design your app's features and user interface. If you are building a dietitian app, does your audience want to consult a professional dietitian, or do they only look forward to getting healthy tips? 
Choose your platform
Decide which platform(s) you want to build your app for. You might want to create a native app for iOS or Android devices or build a web app that can be used from any device with an internet connection. Choosing a platform will also depend upon what your audience uses the most.
Design the user interface 
You must have heard the phrase, the first impression is the last impression. Design the user interface for your app, including the layout, color scheme, and navigation. Make sure your application is easy to use and visually appealing. Did you know that businesses are choosing colors based on color psychology and its impacts on the users' minds?
Develop the app's features 
Features are a critical element of any app. Develop the key features for your app, such as the ability to order goods or services, search filters, track deliveries, and make payments. You may also need to integrate third-party services, such as payment gateways or location-based services.
Test and refine 
The developers follow the testing phase to ensure that every application section performs as needed. Test your app thoroughly to identify bugs or issues, and refine the user interface and user experience as required. It will help you detect any bug or error and correct it immediately. 
Launch the app 
Once you've tested and refined your app, launch it on the app store or web platform. Make sure you have a marketing strategy in place to promote your app and attract users. For better hype,
you could also drop hints to your target audience through a good marketing campaign and ask them to stay tuned.
Maintain and update
The development process does not end with the launch of the application. Your team would be required to continuously maintain and update your app to fix any issues and keep up with changing user needs and preferences.
While following these steps, you must also remember that your app is designed in a way to achieve your business goals. You can keep the app basic initially and add more functionalities and features when you enter the market. It should also be capable enough to survive and retain customers. 
Cost of the app development
How much does it cost to build an on-demand delivery app? It's difficult to provide a specific time and cost estimate for building an on-demand delivery app, as the development process can vary depending on the complexity of the app, the platform(s) it's made for, and other factors. However, here's a general breakdown of the time and cost involved in developing the app, broken down into different stages:
| | | |
| --- | --- | --- |
| Stage  | Time  | Cost  |
| App planning and research | 1-2 weeks | $5,000-$10,000 |
| User interface and design  | 2-4 weeks | $10,000-$20,000 |
| Backend development | 4-8 weeks | $20,000-$40,000 |
| Frontend development | 4-8 weeks | $20,000-$40,000 |
| Testing and refinement | 2-3 weeks | $10,000-$20,000 |
| Launch and marketing | 1-2 weeks | $5,000-$10,000 |
| App maintenance  | Ongoing process | $3,000-$5,000 |
Create your delivery app with no code solution
You do not have to be a tech geek to get a delivery app for your business. All you need is the right development team experienced in designing and developing applications that can align with your business needs and goals. 
ValueAppz has been in the app development market for a long time and has helped several companies turn their app ideas into reality. Whatever niche you may choose, we have got it all covered. You will get a dedicated team of designers, developers, project managers, and QA testers allocated for the specific app needs with us. ValueAppz also provides clone apps for several industries like food, taxi, beauty, grocery, pharmacy, and so on that will help you get started with your own app in just days. Clone app development is best for startups and companies that want to launch in the market by spending less on the budget.
Our success story on an on-demand app- FitLife
FitLife is a modern solution for the audience, headquartered in Nigeria, Africa. Our client wanted to fill the gaps between the consumer's demands in the fitness industry and the services available. They wanted to build a robust app that would make it easy for the users to hire trainers, book classes, etc. 
Our experts began with the concept validation and interviewed several gym owners, fitness trainers, and users to understand their challenges in-depth. For this project, it was also crucial to study the African market. After considering all the pain points, the team moved to the development phase with regular discussions with the client. 
The app's final version included three interfaces, each with its necessary features. These included:
| | | |
| --- | --- | --- |
| Customer app  | Service provider app  | Admin panel |
| Flexibility to the customers to book any gym (FitLife Subscription) | Manage Calendar and Booking Schedule | Bird-eye view of entire operations |
| Online Group Coaching/ Personal Coach/ Gym Subscription | View Scheduled Training Sessions | Creating Packages, offers & discounts |
| Live session | Bank Account Integration | Analytics & Reporting |
| Payment gateway  | | Event Creation |
| Geo location | | Inventory Management |
| Service rating  | | Create Live Video Sessions |
| | | On-demand Session Recording |
Do delivery apps make profit?
Yes, delivery apps are a profitable business. As the audience prefers everything to be delivered to their doorstep, it is the perfect time for startups as well as big brands to move to the on-demand market.
What makes a successful on-demand food delivery app?
To make the app successful, it should have an excellent UI design. The users should easily navigate through the app, explore, and place an order. 
How much does it cost to create an on-demand delivery app?
On average, an on-demand app can cost you between $15,000-$60,000. The exact cost depends on the time needed for development, the teams' location, experience, technology, and skill set.
How does on-demand delivery work?
A customer can crawl through the app, place the order, and get it delivered to the desired location. Some apps like Instacart and Zomato also provide same-hour delivery to their users. Whereas delivering a package from far-off places can take a few days.
How do I create an on-demand service app?
To build an on-demand service app, you need to define the business requirements, discover the target audience, choose the essential features, design, and develop the app with the help of professionals.

THE AUTHOR
Mohit Yadav
As an expert in Digital Marketing, I always look forward to keeping up with the latest trends and customers' changing demands. Hence, I focus on content that updates the readers in-depth about the industry.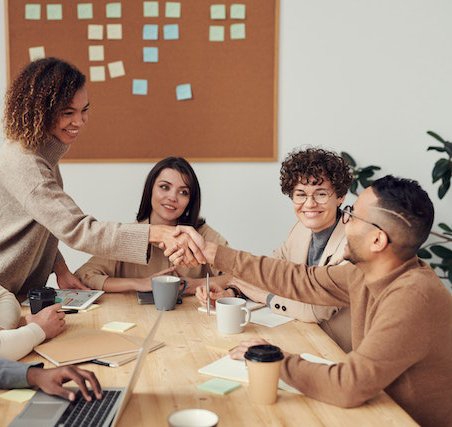 Get ready to digitally transform your business.
Let our team help take your business to the next level. Contact us today to get started on finding the perfect solutions for your business needs.