Best Practices And Design Tips For On-Demand Delivery App Development
April 26, 2023
Giandeep Singh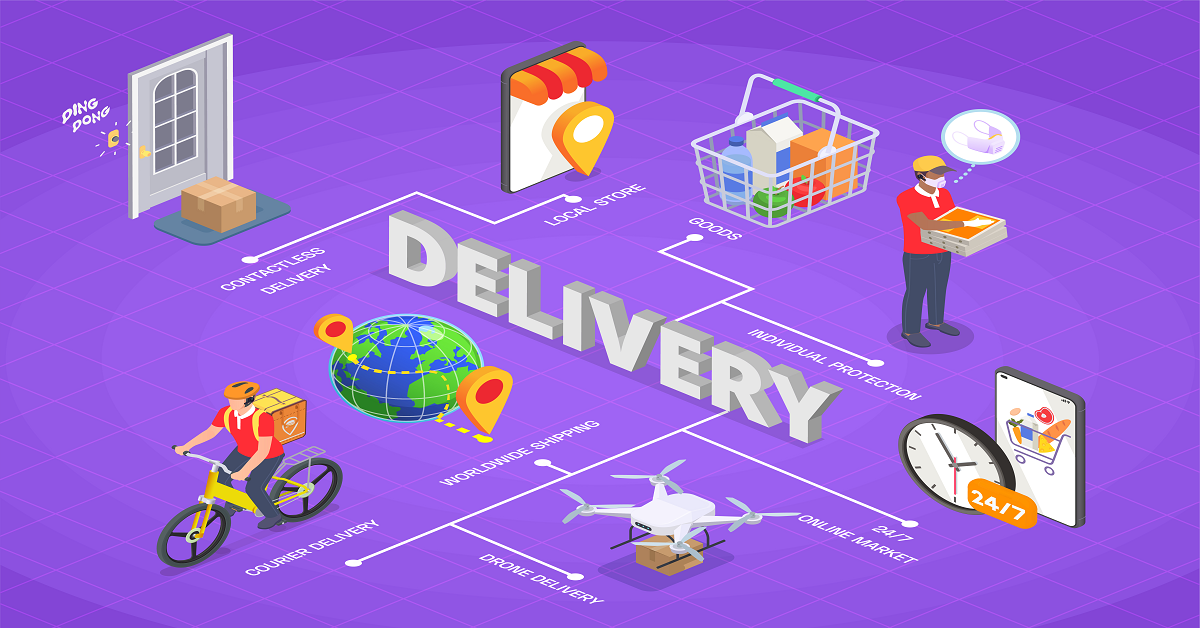 Table of Content
Follow Us
Summary: Did you know that the majority of people are ready to pay a little extra for a better user experience? It is the reason why the majority of businesses see UI/UX as competitive differentiators. On-demand delivery services are one such market where everything has to be on point. Learn how you can make your UI/UX stand out in your on-demand delivery app and the best practices for it with our blog.
On-demand delivery apps have become more popular than ever as these applications provide users with the convenience of goods and services delivered to their doorsteps with just a few clicks on the app. Zomato, UberEats, Instacart, and BlinkIt are some of the prevalent names we hear and use almost daily. Such on-demand delivery apps have made it possible for customers to meet all their needs without moving out of the house. 
The rising demand for delivery apps has attracted various startups, and the competition is continuously increasing. The market for the on-demand delivery business is anticipated to rise at a CAGR of 22.6% between the years 2022 and 2032, reaching a value of US$ 8,856 million. With so many on-demand delivery services entering the market, how will you ensure the target audience downloads your app? To pull in their attention, you have to design and build the app in a way that attracts attention at first look and provides a seamless experience to the users. 
In this article, we will discover the best practices and design tips that you can follow for creating an engaging and interactive on-demand delivery app. Whether you want to build a grocery or food delivery app, these strategies will help you all.
Best practices for on-demand delivery apps UX
The UX of the mobile app is an essential strategy as users spend most of their time using an app on their smartphones every day. UX is the end-to-end experience that users get while using the delivery app. Hence, it has to be simple yet engaging. Some of the top ways to ensure that your UX design game is point are:
Simple and intuitive navigation
One of the primary factors to consider for on-demand delivery app development is the simple and intuitive navigation system. Your users should be able to locate what they are looking for without navigating through a complicated interface. It can be easily achieved by using clear and concise language, logical menu structures, and intuitive icons and buttons.
Seamless ordering process
Another best practice for on-demand delivery service UX is to provide a seamless ordering process. Users of on-demand services should be able to select the products or services they want, specify their preferences or requirements, and complete the ordering process in a few simple steps. Provide product descriptions clearly, offer multiple payment modes, and enable users to save their payment and delivery information for future orders to ensure seamless ordering.
Personalization and customization options
Personalization and customization options can also enhance the user experience of an on-demand delivery app. App users may want to personalize their orders based on their preferences, such as specifying the type of packaging or delivery time. Providing options for personalization can help them feel more in control of their orders and increase their overall satisfaction with the app.
Clear and concise delivery tracking
Users should be able to track the progress of their orders efficiently and clearly. Providing real-time delivery status of an order, such as when it's being prepared or when it's out for delivery, can help users plan their day and reduce uncertainty. With clear and concise language, push notifications, real-time tracking, and visual cues, the delivery tracking experience can be enhanced.
Easy payment and checkout process
Your on-demand delivery app should also provide an easy payment and checkout process. A complex payment system can take your customers away, so ensure that the users can make payments for the orders quickly and securely. So while app development, make sure that you provide various payment methods, such as credit card, PayPal, or Apple Pay, to enhance the user experience and increase conversion rates.
Instant support and feedback system
Another crucial point to consider during on-demand delivery app development is the instant support and feedback system. Users may need help with problems or have questions when using an on-demand delivery app. Providing an instant support system, such as a live chat or phone support, can help users resolve issues quickly and easily. Additionally, providing a feedback system, such as a survey or rating system, can help customers provide feedback on their experience and allow app developers to improve the delivery app over time.
Ratings and review system for drivers
Your on-demand delivery app should be equally easy-t0-use for the drivers. Delivery guys should be able to rate their delivery experience as well as provide feedback on the quality of service they received. Further, it can help app developers identify areas for improvement and ensure that the app offers a high-quality service to its users.

Design tips for on-demand delivery apps
Design is crucial to any on-demand delivery app, as it can greatly affect the user experience. It is the unique design and colors that help buyers remember the brand. Here are some design tips for on-demand delivery apps to consider:
Use bright and appealing colors
When we talk about design, colors are the first thing to consider. Make use of bright and appealing colors for the on-demand delivery services to stand out and draw the target audience's attention. Using colors can help establish a visual identity for the app and create a positive emotional response. Choosing colors that align with the brand identity and complement the app's content and layout is essential.
Make a large touch area
We know that phone users use their thumbs to tap, so your on-demand delivery app should have a design control size that is easy to tap with the thumb. If there is small control, it will create clutter as well as annoy the buyers as they will not be able to tap where they want to. Touch targets often extend beyond the visual bounds of the UI.

Consistent branding and imagery
Consistent branding and imagery are crucial to create a strong brand identity and sense of trust with users. It's essential to use consistent branding across all aspects of the app, including the logo, colors, and imagery. It creates a sense of familiarity and makes it easier for users to remember the app.
Easy-to-read fonts
Using easy-to-read fonts is another aspect of successful on-demand delivery apps, as users need to be able to scan the app's content easily. Remember that most of your audience will be using the app through a small screen, so choosing a legible font that complements the app's visual style is crucial.
Use animations and visual cues
Animations and visual cues help guide users through the on-demand app's interface to create a more engaging experience. Animations can highlight important information, provide feedback on user actions, and add fun and unique personality to the app. But these animations and visual cues should be used carefully so that these do not slow down the on-demand services app's performance.
Mobile responsiveness
On-demand delivery apps must be mobile-responsive to ensure that they work seamlessly on various devices and screen sizes. It's essential to test the app's design on different devices and platforms to ensure that it works well across all of them. Design elements should be optimized for mobile, such as using touch-friendly buttons and keeping content concise.
Minimalist design for faster load time
On-demand delivery apps should have a minimalist design to ensure that they load quickly and efficiently. Users expect fast load times, and a cluttered or complex design can slow down the app's performance. By keeping the design minimalistic, the app can prioritize important content and reduce the amount of data that needs to be loaded, leading to faster load times and an improved customer experience.
Build an engaging on-demand delivery business with ValueAppz
Now that you have a business idea and know the UI/UX strategies, you need an on-demand delivery app development team to help you build an engaging and interactive delivery app. The dedicated team must have a thorough knowledge of the design and development that can make your app stand out from other delivery apps.
ValueAppz is a leading on-demand delivery app development company with all the above qualities. Our packages allow startups and small businesses to get the best delivery app solutions for on-demand businesses at an affordable price. From push notifications to simple yet attractive design, bright colors, and mobile-friendliness, get every necessary element in your on-demand delivery app.
So, contact our team now and build an engaging on-demand delivery business model and app that attracts more customers every day.


Frequently Asked Questions
What makes a successful on-demand food delivery app?
An easy and straightforward order process makes a food delivery app successful. Other factors like simple and user-friendly design, good colors, interactive user interface, and multiple payment options also boost the growth of the food delivery app.
How do I create an on-demand delivery app?
To create an on-demand delivery app, you must start with thorough market research, analysis, and competitor study. It then requires planning the design and development of the app and then searching for an on-demand delivery app development team.
How much does an on-demand delivery app development cost for an on-demand delivery app?
The average cost of on-demand delivery app development for the Apple App Store and Google Play Store can vary from $15,000-$60,000. The exact cost for app development depends on the features, the app's complexity, team location, etc.
What are the key features that an on-demand delivery app should have?
An on-demand delivery app should have critical features such as easy registration and login, order tracking, real-time communication, payment gateway integration, reviews and ratings, push notifications, and customer support.
How can I make my on-demand delivery app stand out from the competition?
To make your on-demand delivery app stand out, you can offer unique features, improve user experience, offer competitive pricing, provide exceptional customer support, and effectively market the service provider app.
THE AUTHOR
Giandeep Singh
I am a writer and marketing specialist who loves to explore new digital strategies to boost business growth online.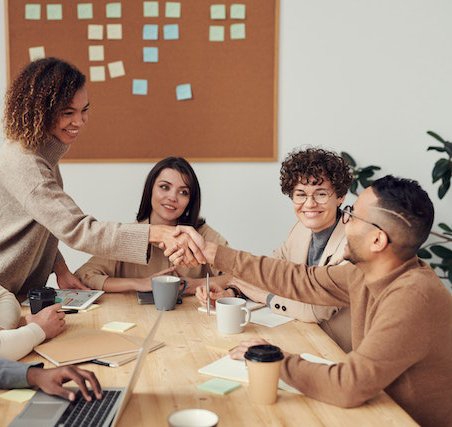 Get ready to digitally transform your business.
Let our team help take your business to the next level. Contact us today to get started on finding the perfect solutions for your business needs.