How to Launch a Hyperlocal Delivery Business: A Complete Guide
June 12, 2023
Harjyot kaur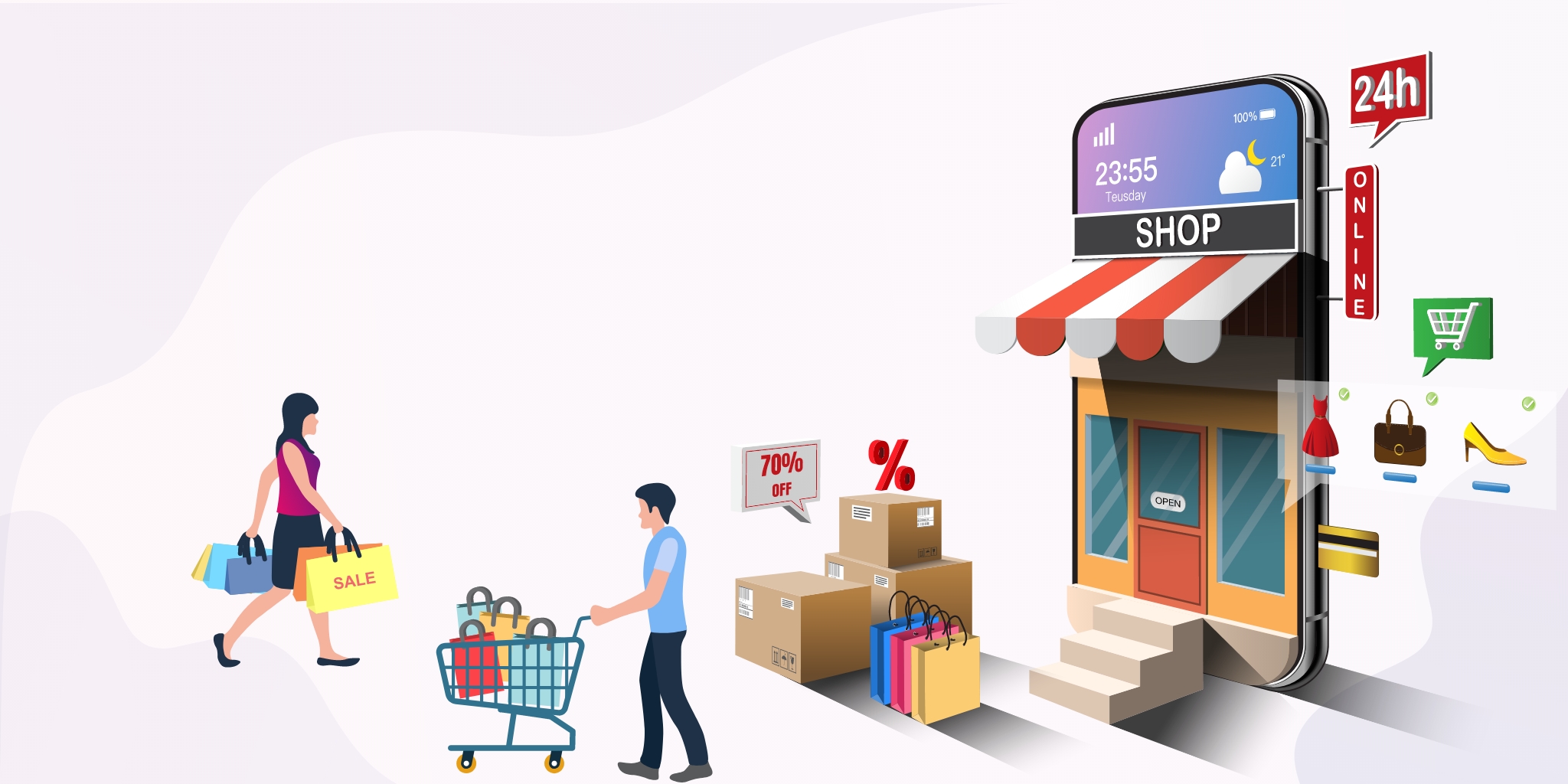 Table of Content
Follow Us
Quick Summary: Hyperlocal delivery has made it possible for customers to get their orders delivered fast. It has made life much easier, from enjoying their favorite meal at home to getting groceries at the doorstep and calling a cab. Planning to start your own hyperlocal delivery business? Check out the steps that can help you plan the business.
As the world becomes digital, more and more businesses are turning to hyperlocal delivery models to fulfill customer demands. Online businesses have seen tremendous growth over the last decade. Businesses that still operate with traditional methods are missing out on great opportunities. On the other hand, companies that have adapted to the latest trends and technology have scaled their growth quickly. 
One such trend is hyperlocal delivery. The model focuses on delivering food from local shops within a specific geographical region. It is especially preferred by customers looking forward to quick delivery times. 
So, whether you own a restaurant, run a grocery shop, or are into taxi services, a hyperlocal delivery platform is what you need right now. Further, if you are an entrepreneur wanting to bring local businesses and customers to one platform, the hyperlocal delivery model is what you should invest in. 
Now that you are aware of the benefits of hyperlocal delivery and are probably thinking of building one, below are the complete steps to help you get started.
Key Takeaways
Building a reliable hyperlocal delivery business requires networking with local businesses and establishing partnerships with delivery providers.
Compared to traditional businesses, creating a hyperlocal delivery provides several advantages, like wider reach, competitive advantage, and better customer engagement.
The future of hyperlocal delivery platforms is very bright. With the market already running in billions, its growth is upward in the coming years.
Customers are switching to online delivery of products and services rather than visiting the place.
Market and the Craze for Hyperlocal Delivery Businesses
Did you know that the hyperlocal delivery apps market is anticipated to reach a value of US$ 8,856.6 million by 2032? The studies have also shown that digitization is transforming several industries across the globe. Hence, businesses in food, grocery, home services, beauty, and taxi are all turning their businesses online to meet the demands of their customers.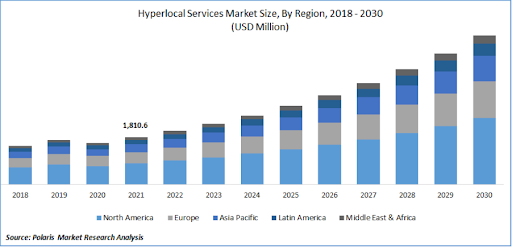 Another study has proved that hyperlocal delivery apps have around 25% share of the eCommerce market. Due to its fast deliveries and bridging the gap between local vendors and customers, the craze for hyperlocal delivery platforms is on the rise. Further, the integration of AI in these business models has led to better services across all industries. 
Hyperlocal Delivery VS Traditional Businesses
Still, thinking about why you should invest in a hyperlocal delivery model? The studies and research above have proved that hyperlocal delivery businesses are the future. With all the industries shifting to it, the scope for starting your business in it can bring significant benefits. 
If you are still considering the reasons to launch your hyperlocal business model, the table below will explain it in detail.
| | | |
| --- | --- | --- |
| Aspect  | Hyperlocal delivery business | Traditional business |
| Target market | Can cater to a specific local market and audience.  | Limited to the physical location of the business. |
| Convenience  | Provides on-demand and quick delivery services. | Customers need to visit the physical store or location. |
| Increased reach | Can expand customer base beyond the physical location. | Limited to the local customer base. |
| Competitive advantage | Differentiates from competitors by offering convenience. | May face competition from similar businesses in the vicinity. |
| Customer engagement  | Allows for personalized and direct customer interaction. | Limited interaction with customers beyond the store or location. |
| Scalability  | Potential for rapid scalability and expansion. | Expansion may require opening additional physical locations. |
| Operational flexibility  | Can adapt quickly to changing market demands. | Limited flexibility due to fixed physical infrastructure. |
| Cost-efficiency  | Optimized delivery routes and shared resources. | It may require significant investment in physical infrastructure. |
| Data-driven insights  | Access to valuable customer data for targeted marketing. | Limited data insights beyond in-store transactions. |
| Competitive pricing | Can offer competitive pricing due to efficient operations. | Pricing may be affected by higher operational costs. |
| Adaptability to trends | Can easily integrate new services or adapt to industry trends. | May face challenges in implementing changes quickly. |
Steps to Build a Hyperlocal Delivery for Your Business
To start a hyperlocal delivery model, you must begin with strong planning. To launch a successful hyperlocal delivery, you will need an on-demand delivery app that will bring local businesses and customers together. Here are the complete steps to start your hyperlocal delivery system. 
1. Choose your niche
The first step towards building a hyperlocal delivery platform is to decide on the niche. If you have an existing business in food, grocery, home services, taxi, or other industries, you already have a niche to start with. 
But if you are a startup wanting to launch a hyperlocal delivery, you need thorough research about various niches. The research will help you understand several industries, where they stand, and what is the future for these. Therefore, helping you pick the right niche for your startup. 
Choosing a niche will also depend upon the area where you want to launch the business. If you want to create a hyperlocal food delivery, you need to check if people like to order their food in that area and if sufficient local businesses support it.
💡 Fun fact: The hyperlocal food delivery market is estimated to reach a share of nearly USD 493.9 billion by 2032.
2. Pick your target audience
Once you decide on the niche, you must figure out the target audience. These are the people for whom your services will be designed. For example, Zomato targets an audience that wants food as well as grocery delivery. Whereas, UberEats targets only food lovers. 
Likewise, you should be aware of exactly what audience you want to target. It should include their region, age, and what they prefer. Also, you should target areas with a demand for hyperlocal delivery services. 
One thing that you must consider is solving the market gap. You should identify the problems your competitors may have been unable to solve. Hence, your services should be designed to provide complete solutions. 
3. Create a business plan
After you know your market and target audience well, you must build a strong business plan. It will further serve as a framework for the entire project and lay out the objectives, timelines, budget, and resources needed.
A full-fledged business plan is a roadmap for you to get started with the next steps. Hence, your business plan should include your company's mission, vision and values. Also, you should add a pricing strategy, marketing plan, and operational plan.
A few things that you must add to the business plan are:
Company overview

Market and competitor analysis

Target market and audience

Business model and revenue streams

Value proposition

Operations and logistics management

Team and organizational structure
💡 Must check: 9 BIG Advantages of Starting an Online Marketplace for Local Business in 2023.
4. Build a delivery network
The success of a hyperlocal delivery platform depends on the efficiency and reliability of your delivery network. It will require building relationships with local businesses to provide great options to your customers. 
The first step in it is to locate local delivery partners who can provide reliable and affordable delivery services within a specific location. It can involve researching and negotiating with local and independent delivery drivers or bike couriers based on the nature of your marketplace. 
For instance, if you are in the taxi industry, you can partner with local taxi companies and drivers. It will help you provide reliable on-demand delivery services to the customers. Customers will quickly be able to connect with a taxi driver whenever needed.
A noteworthy fact: Around 70% of individuals express their support for local businesses by opting for online shopping only or a blend of online and in-store purchases.
As your hyperlocal delivery will operate through an on-demand delivery app, ensuring that the app is fully engaging is necessary. This step includes deciding the UI/UX of the app in a way that pulls in users and helps them easily navigate through the app to avail of the services. 
Once you have decided on the app design, you need to choose the right and important features for the app. Below are some essential features to add. 
| | |
| --- | --- |
| Features  | Description  |
| Location-based search | Customers should easily be able to search for products or services based on their current location or a specific area. This feature helps users find nearby businesses or sellers within their desired radius. |
| Geolocation services | Integration with geolocation services allows the platform to accurately determine a user's location, making it easier to provide personalized recommendations, distance calculations, and navigation to physical stores. |
| User profiles  | User profiles enable individuals or businesses to create and manage their accounts, including personal information, contact details, payment methods, order history, and preferences. |
| Product/service listings  | Sellers should have the ability to create detailed listings for their products or services, including descriptions, images, pricing, availability, and other relevant information. Buyers can browse and search through these listings. |
| Reviews and ratings  | Users should be able to leave reviews and ratings for sellers and their products/services. This feature helps build trust and enables buyers to make practical decisions based on the experiences of others. |
| Secure payment  | Integration with secure payment gateways ensures that transactions on the platform are safe and reliable. Users should be able to make payments securely using several payment methods, such as credit/debit cards or digital wallets. |
| Notifications | Users should receive notifications about order updates, new listings, promotional offers, or any other important information relevant to their interactions on the platform. |
| Social sharing and referrals | Incorporating social sharing features allows users to share listings, products, or their positive experiences on social media platforms, helping to generate more visibility and potentially attracting new users. |
💡 Did you know that a good UX design can boost user conversion rates by up to 400%?
5. Create a user-friendly platform
Once you have identified delivery partners, the next step is to build a hyperlocal delivery model that streamlines the delivery process. Developing a hyperlocal delivery platform requires the latest technology and skilled and trained resources. 
For this, you can hire a hyperlocal delivery platform development company that provides hyperlocal delivery services. The company must have skilled developers, advanced technology, and experience in building on-demand delivery apps. With regular coordination with the team, you can ensure that the app provides all the necessary services to ensure a quality hyperlocal delivery.
For example, suppose you are building a hyperlocal grocery. In that case, your on-demand grocery app should allow users to search various local grocery stores, compare prices, check product descriptions, and make online payments to place an order. 
6. Implement geolocation services
Hyperlocal delivery software is all about connecting the audience with local businesses so that they can enjoy fast deliveries for their food, grocery, beauty, taxi, and much more. Hence, implementing geolocation services should be your next step. 
Use geolocation technologies to precisely locate customers on your platform and connect them to local merchants or service providers. Use mapping and routing technologies to plan the best delivery routes and calculate delivery times.
For instance, Uber lets users see all nearby taxi drivers and riders available nearby. It is possible because they can detect the exact location of their users. 
7. Market the platform
Now that you have the on-demand delivery app for your hyperlocal delivery business ready, it is time to take it to potential users. Develop a strong strategy to promote your business to the target audience. 
You can use digital marketing channels, social media, and partnerships with local businesses to generate awareness. Also, you can announce discounts or run other promotions to catch the audience's attention.
8. Continuous improvement and scaling
Your work does not end at launching the app. Once you are in the market, there will be a continuous need for changes and upgrades. These changes will be based on the audience's demands and their changing needs. 
You may add new features or launch another revenue system. Further, you can upgrade the services once you receive user feedback.
Launch Your Successful Hyperlocal Delivery Business With ValueAppz
So, are you ready to build and launch your hyperlocal delivery platform? As point 6 in the above section explains, you need a reliable team of developers with skills, knowledge, resources, and experience. 
ValueAppz is your one-stop solution, no matter what your business needs are or what industry you belong to. Our on-demand delivery app development services are designed to provide quick yet reliable and secure solutions to our clients. With us, you can build a user-friendly mobile app from scratch or through pre-built templates and customize it as per the requirements. 
So, what are you waiting for? Give us a call right now, and let's help you succeed in the hyperlocal delivery market.

Frequently Asked Questions:
What are examples of hyperlocal delivery?
Some great examples of hyperlocal delivery include Uber Eats, Amazon Fresh, Blinkit, Instacart, and Zomato. All these brands deliver the products to their users within a few minutes.
What is the hyperlocal business model?
A hyperlocal business model meets people's demands instantly. It is done by connecting them with local vendors through an on-demand delivery app. Hence, people can order anything and get it delivered within a few minutes.
How do I start a local delivery business?
To start a hyperlocal delivery business, you need to identify a niche, do thorough research, build a business plan, and get the app developed by an on-demand delivery app development company. 
How do I pick the right target market for my hyperlocal delivery business?
To choose the right target market, consider factors like population density, customer demand, competition, and demographics. Also, analyze market research, conduct surveys, and access local needs.
How can I build a reliable delivery network for my hyperlocal delivery business?
To build a reliable delivery network, you should recruit reliable delivery personnel, establish partnerships with local delivery providers, and implement efficient tracking systems.
THE AUTHOR
Harjyot kaur
As a technical content writer my focus is on creating high-quality, engaging, and informative content that simplifies complex technical topics. Throughout my career, I have continuously pursued opportunities for growth and development, refining my skills and expanding my knowledge base.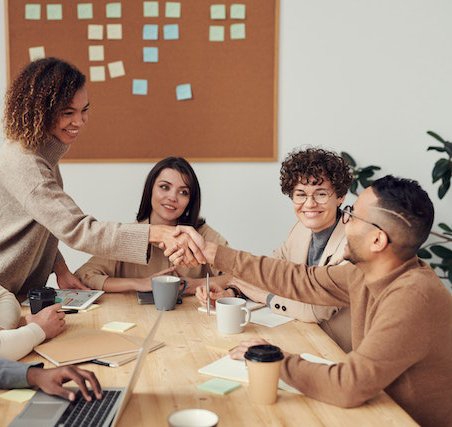 Get ready to digitally transform your business.
Let our team help take your business to the next level. Contact us today to get started on finding the perfect solutions for your business needs.