Multi-Vendor Marketplace Startup Guide: What You Need To Know
June 23, 2023
Mohit Yadav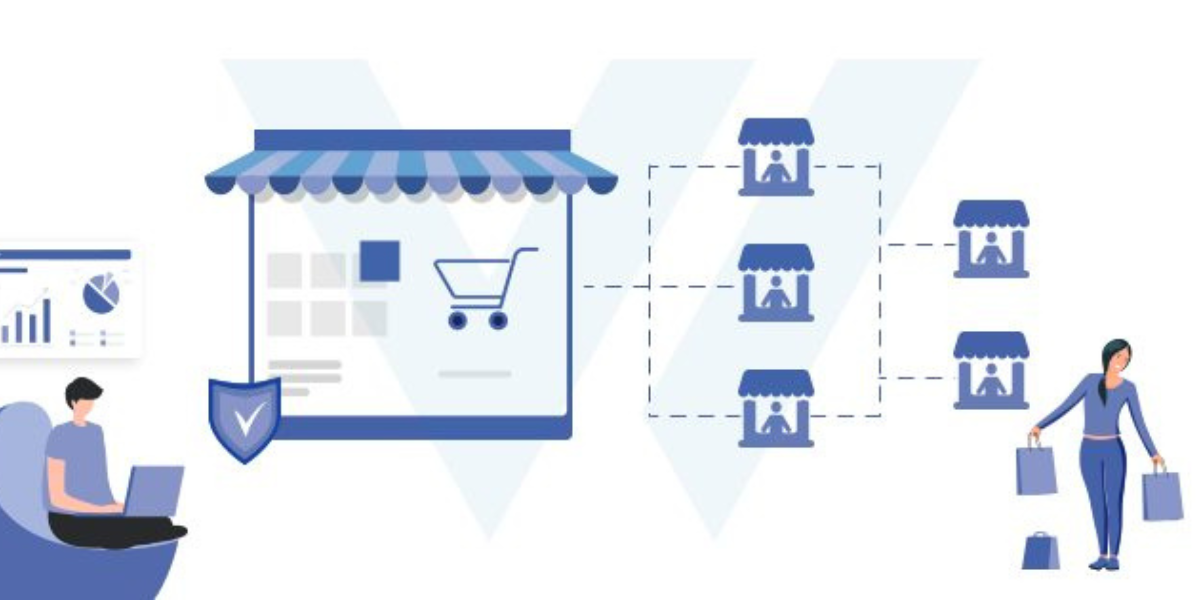 Table of Content
Follow Us
Quick Summary: Multi-vendor marketplace platforms have helped buyers easily purchase their favorite products from anywhere around the world. Multiple entrepreneurs are getting into this industry to earn a better return on their investments. Our multi-vendor marketplace startup guide will help you know the ways to manage, challenges, and factors to consider when investing in it.
Have you heard about Amazon, eBay, and Etsy? Of course, these are the most popular multi-vendor marketplaces that have helped people from across the globe to get products delivered to their doorstep. 
Did you know Amazon hit nearly 514 billion USD in net sales revenue worldwide in 2022? Further, eBay, another popular name in this industry, earned revenue of 2,510 million in the first quarter of 2023.
If you also own a multi-vendor marketplace, you would know that managing it is a big challenge. What seems to be an easy thing at the front requires a lot of effort and time. 
On the other hand, startups looking to enter this industry may have numerous questions, like what challenges they may face, how they can easily manage it, and if they should consider anything before building the platform. 
This guide aims at providing answers to all these questions so that you have a clear idea before you create your own multi-vendor marketplace platform. 
Let's begin with understanding the ways to manage the marketplace easily. 
Key Takeaways
Managing inventory efficiently is crucial to ensure that customers never face dissatisfaction when they search for the product.
Branding is another important aspect of providing a seamless experience and engaging in strategic marketing.
Common challenges startups can face in managing a multi-vendor marketplace are onboarding reliable vendors, competitive pricing, customer support, etc.
Factors like market analysis, technology, and vendor selection should be considered carefully when investing in a multi-vendor marketplace platform.
Steps to Successfully Manage Multi-Vendor Marketplace
It can be difficult for startups to grasp the process and look after so many dealers. With several products and brands on your multi-vendor marketplace platform, keeping track of all the activities is not easy. Below are some steps to look after essential activities like inventory, vendors, payments, and much more.
1. Managing inventory
Every time users click on a product, they are provided with information about whether the product is in stock or not, and if yes, how many products are left. When the product is out of stock, the user will quickly leave the page. Hence, managing inventory and ensuring you never run out of it is extremely important. Some tips for handling the inventory are:
Implement a centralized inventory system:
Use a management system that centralizes all product and inventory data from different sources. The system should track product variants, give real-time stock level updates, and manage inventory across several vendors.
Set clear inventory policies and guidelines:
Establish precise rules and regulations for inventory management. Establish guidelines for merchants on stock level updates, backorder management, and handling of out-of-stock conditions. To guarantee uniformity and precise inventory data, communicate these policies to vendors.
Regularly monitor and analyze inventory data:
Keep an eye on inventory data to learn more about how your products are performing and sales and demand trends. By analyzing past sales data, make informed judgements about stock levels, restocking, and locating outdated or slow-moving products.
💡 A fact: 70% of online shoppers would not wait for the item to be restocked and instead check it on other platforms if it is out of stock.
2. Managing orders
As a multi-vendor marketplace providing multiple products in one place, you will receive several orders at a time. Hence, you need a way to handle these effectively to ensure that each order is fulfilled without any delay.
Implement transparent order tracking:
Implement a complete order tracking system that lets customers track their orders' status. Work together with vendors to provide delivery information and tracking numbers on schedule. To effectively manage expectations, provide regular updates to consumers on the status of their orders, including expected delivery dates and any potential delays.
Standardize order fulfillment processes:
Consistency and efficiency are ensured by establishing standard procedures for order fulfillment. Provide dealers with clear instructions on processing, packaging, and shipping orders to provide a consistent buyer experience.
Streamline communication channels:
Smooth order management requires effective communication channels. Channels for questions, purchase updates, and customer service should be obvious and readily available. Automated notification or messaging systems should be used to advise customers, suppliers, and administrators of any changes or revisions to orders.
3. Shipping management
Shipping is a vital process in the multi-vendor marketplace. Delivering the right product at the right location and at the right time is what adds up to success. Any trouble or delay at this stage can cause dissatisfaction among the customers. 
Enable order consolidation:
Utilize order aggregation tools to increase efficiency and cut shipping expenses. Allow customers to combine orders from several vendors into a single shipment whenever possible. It reduces the number of shipments and delivery costs, resulting in a more affordable and efficient shipping process.
Offer shipping options and rates:
Give customers a choice of shipping options, including different carriers and delivery times. Work with suppliers to negotiate affordable shipping costs to let buyers choose the plan that best suits their requirements. To improve consumer satisfaction and enable informed decision-making, clearly indicate shipping charges and projected delivery timeframes.
Monitor shipping performance and customer feedback:
Keep an eye on how shipping companies and sellers perform regarding accuracy, timeliness, and customer satisfaction.

Examine customer feedback and metrics relating to delivery to find any recurring problems or potential areas for improvement.

Maintain regular contact with vendors to discuss shipping issues and collaborate on improving the market's overall shipping experience.
4. Vendor management
As the name suggests-multi vendor marketplace has various dealers connected to the platform. These merchants could be from multiple places and countries. Therefore, managing all of them on one platform can be pretty challenging. Here are some tips for it:
Monitor vendor performance:
Assess merchant performance continuously using essential parameters, including sales volume, customer happiness, and fulfillment effectiveness.

Give suppliers regular feedback, emphasizing areas for growth and praising their accomplishments.

Set performance standards and collaborate with sellers to help them streamline processes and improve performance.
Foster communication and collaboration:
Encourage vendor cooperation and open communication.

Give them a place to go for questions, assistance, and sharing significant updates.

Engage with suppliers frequently to learn about their needs, respond to their issues, and promote a sense of community.
Stronger merchant relationships are encouraged through effective communication, which also helps to create a market climate where everyone benefits.
Encourage vendor differentiation and innovation:
You may encourage vendor diversity and innovation by allowing vendors to highlight their specialties and differentiators. Empower them to provide exclusive goods, exclusive deals, or services with added value. You can establish a thriving market that draws clients and spurs growth by supporting a varied range of services. Encourage vendors to innovate and to keep enhancing their products.
Did you know that the number of vendors on Amazon increases by an average of 3,700 sellers daily?
5. Managing commissions
In a multi-vendor marketplace, managing commission is essential for maintaining transparent income sharing between the platform and sellers. When you receive commissions from so many dealers, it can be hard to keep track of each. The following points will help you quickly manage the commissions on every order placed through your multi-vendor marketplace.
Automate commission calculation:
To accurately compute commissions, implement an automated mechanism. The solution can be integrated with your marketplace platform to automatically track and calculate commissions based on dealers' sales. It eliminates manual mistakes and gives sellers real-time access to their commission earnings. Time is saved, and transaction accuracy is ensured with an automated commission calculating method.
Regularly review and adjust commission rates:
Review and evaluate your commission rates repeatedly to ensure they align with market objectives, professional norms, and the benefits offered to vendors. Consider elements including vendor profitability, market competition, and operating expenses. To maintain a just and long-lasting model that rewards vendor participation and fosters expansion, commission rates should be adjusted as needed.
Provide transparent payment processes:
Provide vendors with access to thorough reports that describe their sales, commissions, and any related fees or deductions, as well as transparent reporting on commission earnings. Any applicable thresholds, minimum payout amounts, payment cycles, and methods should be communicated clearly. Transparent reporting and payment procedures increase accountability, enable suppliers to monitor their revenues, and promote trust.
6. Marketplace branding
With so many multi-vendor marketplaces in the market, it is quite demanding to promote the brand. In contrast, branding is a prominent aspect of attracting more customers and vendors. On the other hand, AI and multiple social media platforms have made it easy to promote a brand. Some points to consider are:
Define the brand identity:
Establish your market's objective, values, and target market before defining your brand identity. Create a brand narrative that demonstrates the unique qualities of your marketplace and resonates with merchants and buyers. It involves developing enticing brand names, taglines, and logos that reflect your marketplace's distinct personality and market positioning.
Provide a seamless user experience:
Beyond just visual components, branding also includes the complete user experience. Create a user-friendly, aesthetically pleasing website or app interface that is consistent with the brand identity. Make sure the user experience, from product browsing to completing purchases and receiving customer service, is seamless and reflects the ideals of your marketplace. A satisfying user experience increases client loyalty and strengthens your brand's reputation.
Engage in strategic marketing:
Create a marketing plan that successfully advertises your brand and draws in suppliers and clients. Use various platforms to promote your brand and draw customers to your business, including social media, content marketing, influencer alliances, and email campaigns. To stand out in the market and develop a devoted customer base, consistently express your brand's values, story, and unique selling propositions.
💡 Pro tip: Another way is to provide free deliveries to the users because free delivery is the number one reason why people shop online.
Once you decide to invest in the multi-vendor marketplace, there will be a number of challenges that you may face. These include:
Common Challenges Faced in Managing Multi-Vendor Marketplace Platform
Managing a multi-vendor marketplace can be complex due to the presence of various sellers, buyers, and products. From listing the products to keeping an update with the inventory, promotions, commissions, and maintaining a sales report, requires many tasks to be done simultaneously to succeed. 
Some challenges faced multi vendor marketplaces are: 
1. Merchant onboarding and quality control
Ensuring a seamless onboarding procedure for vendors and upholding quality control over their goods and services might be challenging. It necessitates carefully screening potential suppliers, checking their qualifications, and defining precise guidelines and criteria for service, delivery, and product quality. Managing a broad range of dealers and enforcing consistent quality can take much work and continual monitoring.
2. Customer support and disputes
In a multi-vendor market, it can be hard to provide reasonable customer assistance since customers might have queries or problems that are particular to specific providers. Effective communication between customers, sellers, and the marketplace operator is necessary for coordinating answers, resolving conflicts, and managing returns or refunds. Maintaining a positive reputation and retaining customers depends on providing timely and satisfactory resolutions to consumer complaints.
The reports have stated that 65% of customers changed to a different brand due to poor experience.
3. Competitive pricing
It is a hard job to achieve a balance between fair compensation schemes for dealers and competitive pricing for customers. Choosing the right commission rates that represent market norms and the value offered by the market can be challenging. Regular market trends assessments, competitor analysis, and vendor profitability monitoring are required to find a balance that benefits all stakeholders.
4. Maintaining trust and integrity
A multi-vendor marketplace must establish and retain trust with customers and vendors to succeed over time. To do this, seller reliability, product legitimacy, data security, and privacy issues must be resolved. Protecting the market's integrity requires the implementation of solid verification procedures, upholding transparency, and implementing stringent regulations against fraudulent behavior or the sale of fake goods.
If you want to run a smooth multi-vendor marketplace, you must ensure that you do not face the challenges mentioned above. The next in this guide will cover what things you must consider to succeed. 
Things to Consider While Investing in Multi-Vendor Marketplace
Investing in multi vendor marketplace software can be an alluring idea, but with so much competition and changing demands, it is essential to consider the points mentioned below.
1. Market analysis
To determine the competitiveness and sustainability of the target market:
Do in-depth market research.

Determine market trends, rival companies' strategies, and client wants.

Analyze the market's prospective growth possibilities and the potential demand for the goods and services it offers.
Making informed decisions and creating powerful strategies requires an understanding of market dynamics.
2. Vendor selection
Strategically select sellers based on their goods' caliber, standing, dependability, and how well they fit the marketplace's target market and brand values. Do your research to confirm the legitimacy and dependability of potential merchants. Working with trustworthy merchants improves the market's reputation, product variety, and client happiness. Establish precise vendor rules and requirements for onboarding new vendors to ensure quality control.
3. Technology infrastructure
Invest in a solid and scalable technical infrastructure to support the multi-vendor marketplace. Examine the platform's efficiency in managing various dealers, inventories, and orders, processing payments, and providing customer assistance. The platform should also be adaptable enough to support future development and changing market demands. User-friendly interfaces and simple navigation facilitate an enjoyable user experience and increased consumer engagement.
4. Customer experience and support
Give the customer's experience top priority by offering an intuitive and seamless user interface, quick product searches, safe payment methods, and open lines of communication. Implement efficient customer support systems to quickly handle questions, grievances, and disputes. Customer loyalty is improved, repeat business is increased, and new consumers are attracted due to positive word-of-mouth.
5. Continuous evaluation and improvement
Monitor KPIs like revenue, customer acquisition, conversion rates, and customer happiness regularly. To find opportunities for improvement, streamline processes, and improve the value proposition for the market, analyze data and customer input. Be innovative and adapt your business to changing market conditions, consumer tastes, and technological developments. 
Start Your Multi Vendor Marketplace with ValueAppz
As you are now aware of the challenges and ways to handle a multi-vendor marketplace platform, you must also know that building the best multi-vendor marketplace platform is the first step towards it. 
Our on-demand delivery app development services will help you build your platform in days that bring out the desired results every time. Our team has years of experience, the right skill set, and cutting-edge technology to help you. 
Contact us now and get a free quote for your project. 

Frequently Asked Questions
Q1. What is a multi vendor marketplace?
A multi-vendor marketplace is an online storefront where numerous merchants can offer their goods to customers. It offers clients a wide selection of products from various merchants while giving suppliers a centralized platform to exhibit their products.
Q2. How do I onboard vendors to my multi-vendor marketplace?
Establish an accurate onboarding procedure involving agreement signing, vendor application, and verification to onboard dealers—instruct vendors on listing products, setting prices, shipping products, and handling customer service.
Q3. How do you market a multi vendor marketplace?
To promote the multi-vendor marketplace platform, use social media channels and ads, and contact the sellers directly. Enabling it to the right people who can be potential buyers on the platform is also essential.
Q4. What is an example of a multi-vendor marketplace?
Some examples of the best multi vendor marketplace software include Amazon, AliExpress, Etsy, Flipkart, and eBay.
Q5. What are two-sided marketplace strategies?
A multi-vendor marketplace aims to bring together buyers and sellers from different places. Sellers can list their products along with the price and description. Buyers can search for a brand or product and shop it online.

THE AUTHOR
Mohit Yadav
As an expert in Digital Marketing, I always look forward to keeping up with the latest trends and customers' changing demands. Hence, I focus on content that updates the readers in-depth about the industry.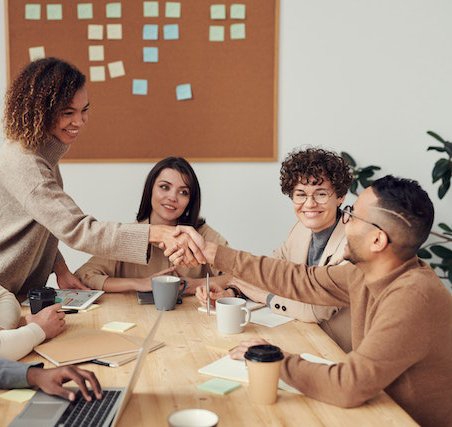 Get ready to digitally transform your business.
Let our team help take your business to the next level. Contact us today to get started on finding the perfect solutions for your business needs.