The 2023 Market Insights For On-Demand Food Delivery App Success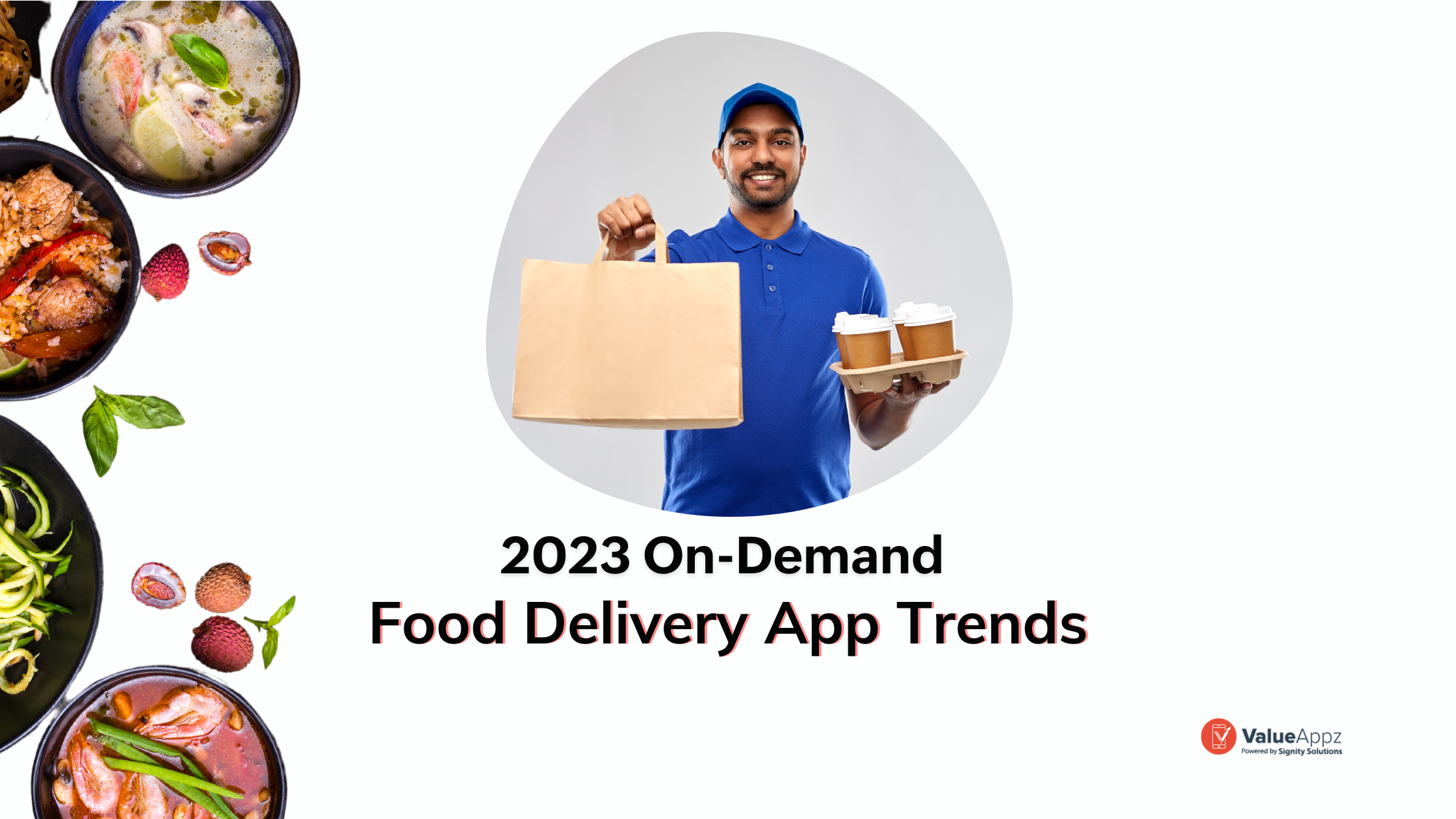 Quick Summary: Food delivery apps have a significant contribution to the market growth. Its convenience, fast and reliable services have made everyone addicted to it. Where does the food delivery market stand today, what is trending, and should you be investing in it? Check out our blog for detailed studies and stats on the on-demand food delivery apps.
On-demand food delivery is one such industry that has witnessed continuous growth over the years. The platform-to-customer model leads the food delivery market and has expanded from food delivery to takeaways and delivery schedules. With the rising popularity and demand for such apps, more and more entrepreneurs are entering this field. From startups to small businesses and established brands, we get to see many new food delivery apps. 
The evolution of the food delivery app market can be seen in developed countries like the USA and the UK to developing nations like India. With the rise in competition, the customers are the ones who have received the maximum benefits as each food ordering and delivery app works at providing top services at the most affordable prices. 
If you plan to create a food delivery app, you need to have a detailed knowledge of the market and your competitors. This blog will help you deeply analyze the market growth and top food delivery apps.
Let's look at some of the major statistics in on-demand food delivery apps.
Rise of Cloud Kitchens
Cloud kitchens, also known as ghost kitchens, where businesses utilize a commercial kitchen to prepare food for delivery and takeout. This concept has gained much demand in the on-demand food delivery market and is expected to reach USD 117.89 billion by 2031. 
The primary cause for its growth is the hectic lifestyle of the consumers as they cannot visit the restaurant physically, so they prefer to get it delivered to their homes. To meet the huge demand for food orders, even established restaurant chains are investing in cloud kitchens. 
Let's look at the popularity of ghost kitchens in various countries. 
Source: Mordor Intelligence
As the table above shows, China leads the world in cloud kitchens with 7.55K ghost kitchens. India has 3.74K cloud kitchens, whereas the UK only has 813. 
The top reasons that businesses invest in cloud kitchens are:
Cloud kitchens reduce overhead costs associated with traditional brick-and-mortar restaurants, such as rent, utilities, and staffing. 

These can be located at various locations. Hence, businesses can set up in areas with high demand.

As ghost kitchens are built for online delivery, these are designed for speed and efficiency.

Cloud kitchens help food businesses reach a wider audience by partnering with several delivery platforms. 
👉💡 Must Read: Cloud Kitchens Business Models Explained [2024 Edition]
Food Delivery App Users Worldwide
Food delivery app users are also on the rise, with new apps coming in. The convenience, fast food delivery, discounts, and promos have attracted even the audience who may not prefer to order online. Not just this but food ordering and delivery apps have enabled customers to connect with their favorite restaurants and order their preferred cuisines at a reasonable price. 
On-demand food delivery apps like UberEATS have allowed their users to get the food in a minimum time, enhancing the customer experience to another level. With such excellent benefits, who would resist from downloading a food delivery app? 
Since 2017, food delivery apps have seen a tremendous rise in users. The table below presents the real numbers:
| Year | Number of App Users |
| --- | --- |
| 2022 | 2.5 billion |
| 2021 | 2.3 billion |
| 2020 | 1.8 billion |
| 2019 | 1.3 billion |
| 2018 | 1.1 billion |
| 2017 | 976 million |
Source: Sign House

Food Delivery Apps Growth in Various Countries 
Entrepreneurs in various countries worldwide have accepted that investing in food delivery apps is a profitable business that is to last for longer. To better understand the on-demand food delivery market, let's dive into the top 5 countries. 
China leads the on-demand food delivery app market. As of December 2022, approximately

521 million people used food delivery apps

. More than one-third of China's population agreed that they preferred to get their food delivered than eat outside. (Source: Statista)

The United States is the second top country to witness fast growth in the food delivery market. In 2022, it

earned revenue of $26.1 billion

and is expected to reach $46.5 billion in the next five years. GrubHub is one of the USA's most used food delivery apps, followed by DoorDash and UberEats. (Source: BusinessOfApps)

Europe is the third most famous country where the target audience prefers to order food online than dine out. With popular on-demand food delivery apps like Deliveroo and Just Eat, the European food delivery market is projected to surpass

176 billion dollars

. (Source: Statista)

Dominated by JustEat, the UK food delivery market is projected to grow to

US$58.15bn by 2027

, with the number of users rising to 49.50 million in the same year. (Source: Statista)

India has also made its significant place in the top countries where food delivery apps are a trend. By 2027, the number of

users is calculated to reach 519.80 million

and the revenue to US$ 71.63 billion. (Source: Statista)
The above statistics and studies clearly prove that food delivery apps are yet to see a boom in their growth across countries like China, the USA, Europe, the UK, and India, where both the number of users, and the revenue, will see tremendous growth. 
🚀 Looking for a reliable food delivery app development company to bring your app idea to life? Look no further! Contact us today to take the first step toward building a successful food delivery app.
Food Delivery Apps- Then VS. Now
Food delivery apps have seen a tremendous change in the way they deliver quality services to their users. Earlier, these apps were basic and provided just the necessary services, but with time and rising competition, these on-demand food delivery apps have changed the way they work. 
For instance, these applications provided a basic user experience earlier, but in 2023, users will get highly customized and personalized services like custom-made push notifications. 
The table shown below provides a comprehensive overview of how food delivery apps were earlier and how these have evolved over the period. 
| Aspect | Food Delivery Apps 2010 | Food Delivery Apps 2023 |
| --- | --- | --- |
| Market size | Smaller | Much larger |
| Delivery times | Longer | Shorter |
| Restaurant partnerships | Fewer | More |
| Menu options | Limited | More extensive and varied |
| Payment methods | Cash only | Cash, credit cards, mobile payments, cryptocurrencies |
| Delivery modes | Mostly car and bike | Delivery drones, autonomous vehicles, robots |
| User experience | Basic and functional | Highly customized and user-friendly |
| Technology used | Majorly phone and web platforms | Advanced AI, ML, and blockchain |
| Market competition | Few major players | Fierce competition among major and emerging players |
| Environmental impact | Negligible | Focus on reducing carbon footprint and packaging waste |
Get Your Food Delivery App Developed by ValueAppz
A lot of startups have a common question, "How can I create a food delivery app?" Food delivery app development may seem simple, but it requires the support of a food delivery app development company with good experience, skills, and technology. Further, you should be ready to spend $15,000-$60,000 to get the app developed and designed. 
ValueAppz is a popular on demand food delivery app development company with dedicated developers, designers, project managers, and quality assurance teams to build a robust food delivery app. 
Further, our food delivery app clone services will help you get an app like the top food delivery app models so that you can quickly launch your business in the market. Our professionals can guide you through everything from UberEats clone to GrubHub clone and DoorDash clone app.
Contact ValueAppz today and turn your dreams into reality. 
Key Takeaways
Customer-Centric Approach: Prioritize an excellent customer experience, including smooth ordering, accurate deliveries, and top-notch service.
Menu Diversity and Localization: Offer a diverse menu and embrace local cuisine to attract a broader customer base.
Sustainability Efforts: Implement eco-friendly practices in packaging, delivery, and sourcing to appeal to environmentally conscious consumers.
Data-Driven Strategy: Leverage data for informed decision-making on promotions, menu recommendations, and efficient deliveries.
Safety and Hygiene Focus: Maintain strict safety and hygiene standards, emphasizing contactless options and regular inspections.
Frequently Asked Questions:
Q1. What is the future growth of online food delivery?
The online food delivery market is to see an incredible rise in the coming years. It is expected to increase at a CAGR of 18.7% from 2022 to 2030. Both the number of users and revenue generated by the on-demand food delivery apps will see skyrocketing growth. 
Q2. What are the most popular on-demand food delivery services?
Some of the most famous on-demand food delivery services include UberEats, DoorDash, Grubhub, Postmates, and Deliveroo.
Q3. What is the target market for food delivery?
The target market for food delivery includes people majorly between the ages of 18-40. It includes busy professionals, college students, seniors, families, urban dwellers, and tourists who seek convenience, time-saving, and a variety of food options.
Q4. What are the trends in the on-demand food delivery industry?
Some of the trends in the on-demand food delivery industry include increased focus on sustainability and eco-friendly packaging, expansion into new markets and geographies, and partnerships with grocery stores and other retailers.
Q5. How has the on-demand food delivery industry evolved in recent years?
The on-demand food delivery industry has evolved in recent years to include more diverse restaurant options, faster delivery times, and new technologies such as drone and robot delivery. Some platforms have also expanded to offer grocery and convenience store delivery services.


💡 Note: This blog is updated on 21st September 2023.
THE AUTHOR
Shailza
I am a passionate Digital Marketer and writer whose biggest obsession is to explore the latest marketing technologies and growth hacks for helping businesses! I love to write about different marketing strategies!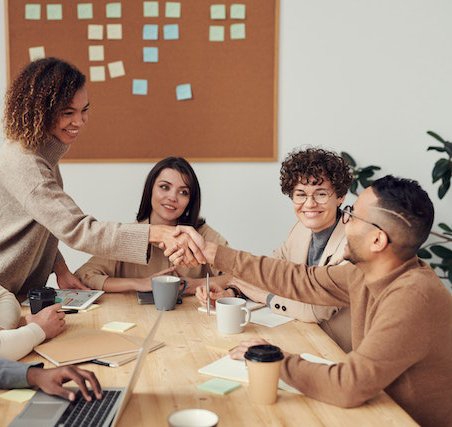 Get ready to digitally transform your business.
Let our team help take your business to the next level. Contact us today to get started on finding the perfect solutions for your business needs.