Why Everyone Is Talking About Online Pharmacy App Development Right Now
February 18, 2023
Harjyot kaur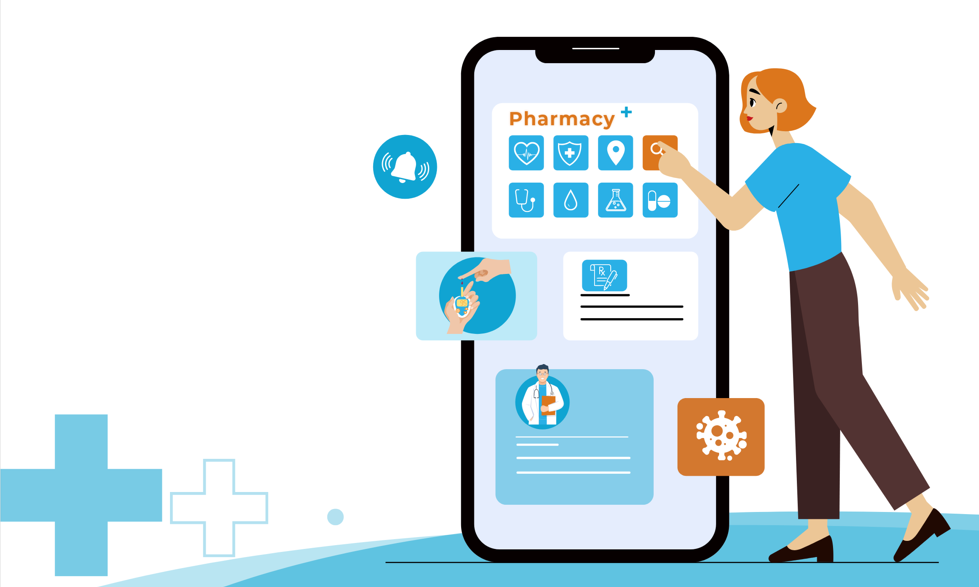 Summary: The expansion of on-demand services can be seen in various industries, and it's no surprise that the pharmacy is also experiencing a shift towards digital solutions. The need for on-demand pharmacy delivery apps is gaining popularity. Learn about how it works, the necessary features, and the steps for pharmacy app development in this blog.
Introduction to online pharmacy app
With the rising health issues, a box of medicines can be found at everyone's home. Almost all members of a family have a prescription, whether for blood pressure, heart disease, sugar, or other health issues.
Long-term medicines make it crucial for them to keep the medication in stock well on time. It can be difficult to purchase prescription drugs from physical stores. ePharmacy acts as the perfect solution for such an audience. Seeing this trend, many have put their feet in the online medicine market.
But when independent pharmacies, pharmaceutical company, or a startup wants to enter this market, they always have a question, "How do I create a medicine delivery app?" 
With already existing competition in the online pharmacy market, building a custom pharmacy app and making it a success can be challenging. But it does not mean that it is impossible.
This blog is a detailed solution and will help business people who want to bring their products and services to the online pharmacy industry.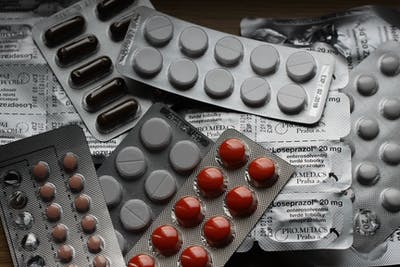 What is an online pharmacy app, and how does it work?
ePharmacies are an online platform that lets customers buy medicines, nutraceuticals, health supplements, etc., online without the need to visit a physical chemist shop or pharmacy. The user gets discounts, timely delivery, virtual consultation, and many other offers. These factors have made online pharmacy apps popular among all generations. Pharmacy marketplaces connect consumers with local pharmacies through robust pharmacy applications.
But how does the online pharmacy delivery app work? A pharmacy app is a software application designed to simplify and automate the process of ordering and delivering medications.
It is typically integrated with a user-friendly interface that allows customers to easily search for and order prescription and non-prescription medications, track their delivery and manage their medication history.
Once the customer places an order, the online pharmacy app forwards the order to the nearby pharmacy stores, which then dispatch a delivery person to the customer's location. The customer can track the delivery in real time, and the app also provides notifications about delivery updates.
Online pharmacy also allow customers to store their medical information, including their prescriptions and health records, making it easier for them to order medications in the future.
Competition and the market size of online pharmacy app
With a tremendous rise in online popularity, depending upon just offline medicine services for business growth does not stand a chance. The online platform provides ease and convenience to buyers, making it addictive.
Looking at the global market size, online pharmacy is expected to reach $261,684.5 million by 2030, advancing at a CAGR of 16.1%. The rise in mobile usage, internet penetration, and online payments are the major factors that have led to the demand for online pharmacies.
Moreover, an online pharmacy app reduces chronically ill patients and elderly citizens' dependency on third parties to get medicines. They can do that by using their mobile phone. Did you know that about 90% of mobile internet time is spent on mobile apps?
The reasons for it are known to all. When we talk about online pharmacies, it can be rightly said that these have proven to be beneficial not just for the target audience but also for pharmacy chains that have been able to connect easily with the buyers.
Let's look at the two business models of pharmacy applications.
Business models of online pharmacy apps
Before you begin with the development of an online pharmacy app, let's understand its business models. It is vital that you can differentiate between these two models to be clear about what model you will adopt.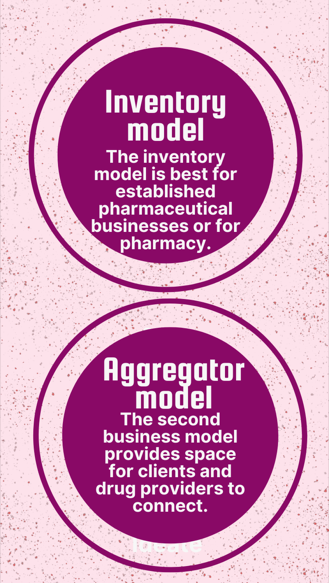 Inventory model
The inventory model is best for established pharmaceutical businesses or for pharmacy chains that have to stock many drugs. Such companies can build a delivery app and boost brand awareness, reach users quickly, and get help with inventory management.
Aggregator model
The second business model provides space for clients and drug providers to connect. The app acts as an order aggregation system, delivering medications from third-party pharmacies. Such a model does not require developers of the app to store inventory as they are in charge of accepting orders, processing them, and sending them to pharmaceutical delivery drivers.
Must-have features for the online pharmacy app
An app can only be successful if it is easy to use and contains all the necessary features. As the pharmacy app will have to be developed separately for the customers, vendors, admin, and delivery guys, the features needed will also differ. Here is the list of all the essential features to make medicine delivery app development successful.
Features for customers
Customers are the target audience that will connect with the local pharmacies through the app and get the medicine and other health-related products at the desired location.
Features for pharmacy owners
Vendors are the pharmacists that will be registered to your app and provide medicines and health and beauty-related products to the users.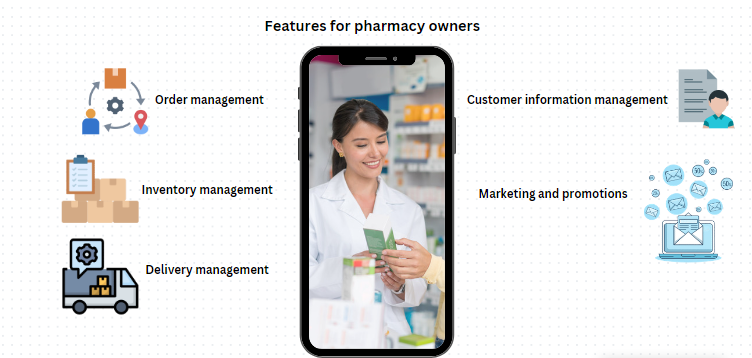 Pharmacies should be able to manage orders and prescriptions in real time, including tracking delivery status, processing payments, and updating order information.
Pharmacies should be able to keep track of their inventory levels and product availability and update the app in real time as items are added or sold.
They should be able to manage their delivery operations, including scheduling deliveries, tracking delivery status, and monitoring delivery performance.
Customer information management
The online pharmacy app should allow them to store and manage customer information, including personal details, prescription records, and payment information.
They should have the space to create and manage promotions and marketing campaigns through the app, such as offering discounts or sending push notifications to customers.
Features for admin 
An admin is a person who owns the app. The admin works towards enhancing the user experience by ensuring that all the essential services are provided through the app.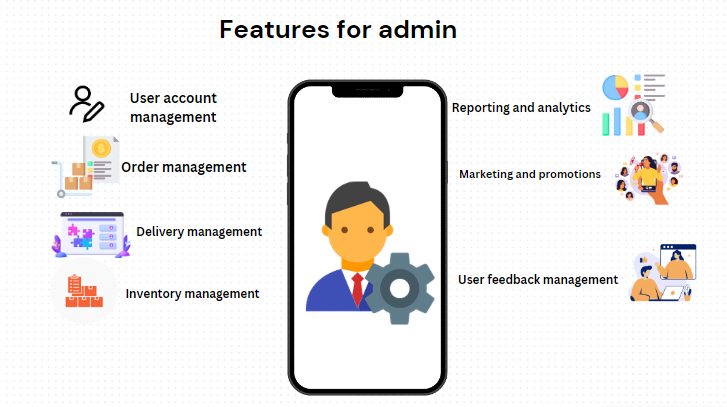 Admins should have the ability to manage and monitor the activity of customers, pharmacists, and delivery personnel within the medicine ordering app.
They should be able to view and manage all orders, including tracking delivery status, processing payments, and updating order information.
The online pharmacy app should allow admins to manage the delivery operations, including scheduling deliveries, tracking delivery status, and monitoring delivery performance.
Admins must have the option to view and manage the inventory levels and product availability for all participating pharmacies.
A pharmacy app should give access to real-time and historical data, including sales and delivery data, to gain insights into the overall performance of the app and the participating pharmacies.
o gain insights into the overall performance of the app and the participating pharmacies.
Admins should have the option to create and manage promotions and marketing campaigns through the app, such as offering discounts or sending push notifications to customers through the medicine ordering app.
They should have the ability to manage and respond to user feedback and reviews to ensure a high-quality customer experience.
Features for the delivery guy
The delivery guys will be responsible for delivering the ordered products and medicines to the user at the set time and location.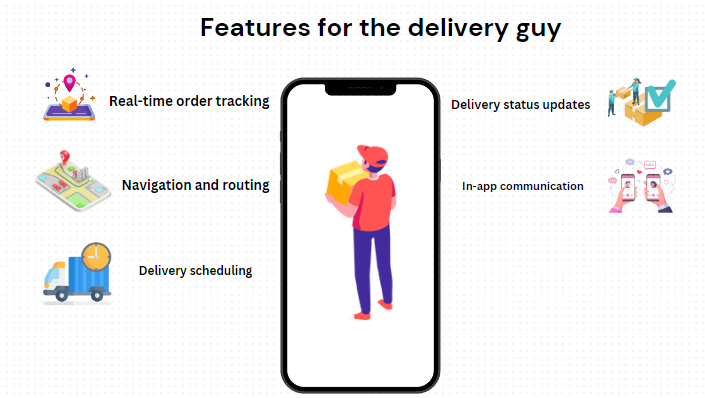 They should be able to view and track their order delivery status in real time, including receiving updates on the delivery status and customer information.
The medicine ordering app should provide delivery personnel with turn-by-turn navigation and optimized delivery routes to ensure efficient and timely deliveries.
Delivery agents should be able to view their delivery schedule and update their availability, if necessary, in one app.
To keep customers and the pharmacy informed, delivery personnel should be able to update the delivery status, including marking an order as delivered or encountering a delay.
They must be able to communicate with customers and pharmacists through the app, if necessary, to resolve any issues or provide updates on the delivery status.
Steps for pharmacy app development
An online pharmacy app requires a step-by-step procedure to ensure the quality of services it provides. Firstly, there must be a clear understanding of pharmacy marketplace apps and competitors in the online pharmacy business. Then the procedure moves towards planning and executing. Let's discuss these in detail.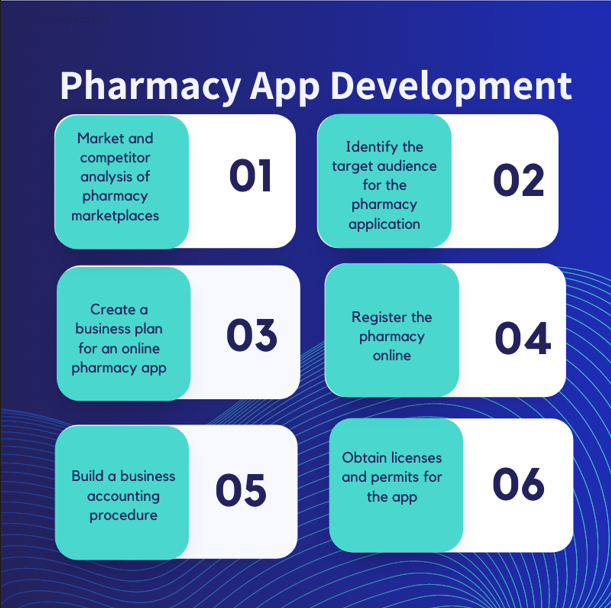 Market and competitor analysis of pharmacy marketplaces
The first steps towards building a pharmacy app include detailed research and analysis of the market and competitors. It will help you understand the market trends and where the online pharmacy industry is headed.
Also, learning about who the competitors are, what target audience they reach out to, the business model that they follow, and what products and services they provide is another crucial factor to consider. 
Identify the target audience for the pharmacy application
The second step involves identifying the target audience for the pharmacy app. You must be clear about the people that you think can be your potential customers. One way to do that is by looking at the audience that your competitors target.
The buyer persona should include details regarding geographic location, age, gender, income, social status, and needs and preferences so that you can provide the right solution. 
Create a business plan for an online pharmacy app
Now it's time to start working on the business plan. Whatever the task might be, it should begin after proper planning. Your business blueprint should include everything from a small task to the vision you want to achieve in the next five years. 
The business plan should contain information about the business name, estimated development cost, target audience, business USP, revenue generation model, market analysis, and so on.
Register the pharmacy online
Online medicine delivery business is a little different from other eCommerce businesses as it requires proper registration, and the business must follow all rules and regulations of the pharmacy board.
To do that, you can consult a professional who knows the registration process. While doing the registration, many forms of taxation regulations controlled by pharmaceutical and drug policy are prominent.
Build a business accounting procedure
There must be a clear understanding of the company's accounting model. It should begin right from the first investment and cover everything to the first sale. 
One way to make this process easy is by creating separate ledgers and account books for fixed and variable spending. Further, there should be all the necessary documents to track investments, earnings, and taxes
Obtain licenses and permits for the app
To run a pharmacy business, you must have proper licenses, insurance, certifications, and authorization. It should be done to avoid any complications and undesirable risks on the way.
On the other hand, you should also not let any user acquire medications unless the user has a valid prescription from a certified medical practitioner.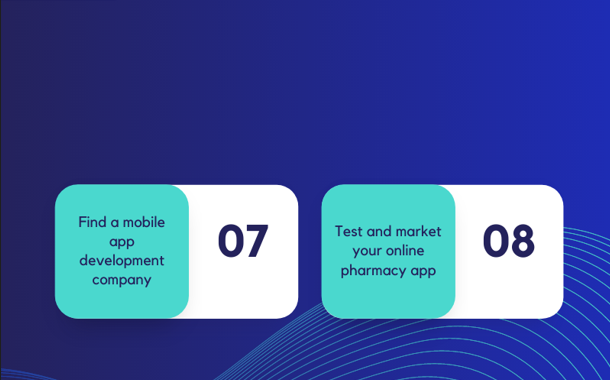 Find a mobile app development company
Now that you have the business plan for an online medicine delivery app in front of you, it's time to give it shape by hiring the most suitable online pharmacy app development company for it. Working with a team with the right expertise will kickstart your business.
The development team should align with your business goals, app features, and the company demands to provide the exact results. You must also consider their experience and technology so that you are sure about hiring the perfect team for your work.
Test and market your online pharmacy app
Once the app is ready, it's crucial that you test it with a small group of people before launching it in the market. This step will help spot the strengths, weaknesses, opportunities, and threats. Further, testing the app will help locate the areas of improvement.
After the pharmacy app is fully ready to be launched, you need to work on its marketing. You could opt for offline, online, or both ways to do that. These strategies will ensure that you get the target audience on the app and retain them for a longer period.
Cost of online pharmacy app development
Now that you are clear about the steps to build an online medicine delivery app, you must have a question, "How much will it cost to build my own pharmacy app?" The exact cost of building an app cannot be defined as it depends upon the following factors:
Number of features that will be included in the app

The complexity of the functionality of each feature

The platforms on which the app will be available (App store, Play store, or both)

UI/UX details to design the app, and so on.
Talking about the estimated price, the average cost of online pharmacy app development can range from $15,000 to $60,000. The price can even go higher depending on the factors mentioned above.
Top 3 pharmacy apps
To provide better information about pharmacy app development and its role, we have listed the top three apps that the audience loves.
Capsule is one of the most used pharmacy mobile apps. Headquartered in New York, USA, Capsule provides same-day free medication delivery. The app was developed in 2016 after the owner, Eric Kinariwala, had a bad experience getting medicines from a local pharmacy. Once the users have an account on the app, they can upload the prescription by filling out a form. Then they schedule the delivery time and get it delivered at the set location.
Some facts about Capsule pharmacy
Ratings- 4.9

Company valuation- $1 billion (as of 2021)
Founded in 1962, RiteAid is headquartered in Pennsylvania, United States. It helps the buyers get their prescribed medicine with a single tap. RiteAid is one of the most used online pharmacy apps in the US and is ranked No. 148 in the Fortune 500 list of the biggest United States corporations by total revenue. Its users can purchase medicines, health products, vitamin supplements, diet-related products, office electronic items, and beauty products. 
Some facts about RiteAid
Number of locations: 2,288 (as of 2022)

Revenue generated: USD 24.04 billion (FY2021)
CVS pharmacy was founded in 1963 in Rhode Island, USA. This online pharmacy app combines healthcare service operations with a retail pharmacy. The users can order medicines, personal care products, vitamins, and first-aid kits. CVS pharmacy provides user-friendly designs that make it extremely easy to operate. They can refill prescriptions, check medicine information, and even receive reminders. 
Some facts about CVS pharmacy
Number of locations: 9,967 (as of 2018)

Revenue generated: $322.467 billion (as of 2022)
Want to build your pharmacy app? Connect with professionals
Now that you have the business plan ready and are clear about the features and designs you want to include, it is time to develop the app. For an excellent medicine delivery app, you need to hire a team that understands your business needs well.
We work with different sizes and types of pharmacy businesses to make the medical service secure, faster, and reliable.
Our online pharmacy app development platform at ValueAppz is designed to generate leads and help you stay ahead of the competition. Whether you have pharmacy chains, are an independent pharmacy owner, or run a pharmaceutical company, our services meet the demands of various business verticals. Connecting with our pharmacy app developers will give you the space to openly discuss your ideas and get the app delivered just the way you want it. Connect with a professional to know more.

FAQs
Are pharmacy delivery apps profitable?
Yes, medicine delivery apps are a profitable business. The prime reasons for its popularity are the ease of use, offers, and convenience that it provides to its users.
What apps deliver medicine in one day?
Apps like PharmEasy, RiteAid, and Capsule provide same-day delivery to their users.
How much time does it take to build the pharmacy app?
The development time depends on factors such as complexity, features, and design. Further, the pharmacy clone app can be developed quickly as it does not require starting from scratch.
THE AUTHOR
Harjyot kaur
As a technical content writer my focus is on creating high-quality, engaging, and informative content that simplifies complex technical topics. Throughout my career, I have continuously pursued opportunities for growth and development, refining my skills and expanding my knowledge base.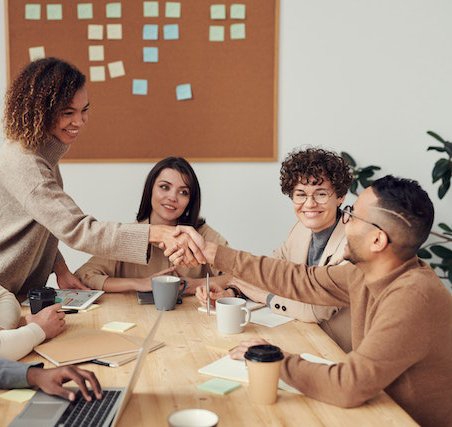 Get ready to digitally transform your business.
Let our team help take your business to the next level. Contact us today to get started on finding the perfect solutions for your business needs.