A handyman business is the next booming industry in today's world. It is going to create a powerful impact on customers.
Customers are always keen on looking for comfort, and hence Handyman services come handy.
A handyman business is lucrative, so many entrepreneurs want to get their hands on it. It has it's pain points that most of us are not aware of.
Are you one of them who wants to start a handyman business?
Before you start planning for your business model, there are some key points that you should remember before providing Handyman services.
In this blog, we have curated the top challenges and their solutions that one would face while starting a handyman business.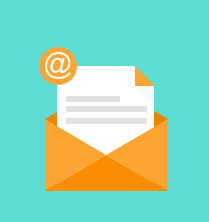 Contact Us Now For a Free Quote.
Pain points of Handyman Business – 
a) Building a customer base
The major challenge in handling a handyman business is creating a customer base. The handyman business is a very lucrative one and seems to be easy for most people. 
However, there is a huge competition in the industry and one needs to maintain the pace. 
It can be extremely difficult to provide handyman services to customers especially when most people are wary of new faces.
People often call their regular handymen and rather stick with them till they find a competent one.
In addition to these problems, many businesses fail to market their business to get handyman customers.
Thus, it is not possible to create awareness of the services if the marketing strategy is not planned well. 
b) Seasonal work for the handyman
As a part of maintaining the handyman business, some of the services that business offers are seasonal.
To associate the handyman for a long time is a tough job as it's not regular work.
This will greatly affect the business earnings, as well as the handyman's earnings, as the services will only be required at a specific period of time. 
A good example is a handyman who's only needed during winter to check for air leaks, repair the heating system, repairing geyser, electrical work will be profitable.
But for others, it might get a hole in their pockets. Such a handyman will be out of work in the summer when the weather is relatively hot.
A good solution for this will lead the business to be on top of the competition. 
c) Knowledge and skill set of handyman services.

Before starting an online marketplace for the handyman services, people are not very aware of the skillset that is required.  
If it's work for home maintenance or painting work, the skills and knowledge required must be checked.
Because if they give poor service to the customers it will affect your business.
This will involve some training as the skills required cannot be learned overnight. 
Also, having a lack of tools to work also is a challenge. A handyman who has little or no knowledge of the right tools for a specific job will have a hard time setting up a handyman business.
The marketplace should also have the rating system as the customers can give ratings as per their satisfaction.  
Get in Touch With Our Team Now.
d) Scaling the business
There will be a time where scaling the business will be a big deal. But there is not a limit to your profits.
Having a proper business plan, marketing strategies, setting an affordable price for service will always help the business to grow at heights.
For this, getting potential handymen onboard will be a tough job. They are the backbone for the handyman business.
Eliminating the competition is a major task and the biggest pain point in the handyman business. 
How can you upscale your handyman business?
a) Going extra mile for customers
Growing small businesses is often difficult but they are the ones that exceed client expectations right from the start. Pay attention to the small things that can take your business to the next level.

That might mean presenting your own solutions in a good way. Handymen that work for your business can extend their working hours for customer's requirements. This can be done by doing a bit more work than you quoted in order to go the extra mile. The small things really do mean the most. Building relationships with customers should be the utmost priority.
b) Online marketing
Making an online presence is very important and it should also be your top marketing strategy.

Creating a website for the business will fetch you a good response from the customers.

Listing

handyman services

on the website will be beneficial. You can also display different types of services, rates, contact information, ratings and much more.

Also, optimizing the website for search engines will help you to be on top of others in the case of an online presence. 

Use the best software and smartphones for your handyman business. You can also create your own handyman app with the help of professionals 

They take of all the technicalities and all you need to focus on growing your business,

One other part is responding to customer reviews. Whether it is a negative or positive customer review, you should respond to them.

Also, maintaining a good presence on every platform will help to get the attention of the customers.

If possible, after the service you can ask for customer reviews and in return, you can give the Fm a discount for the next service. 

Make social media presence so that you can continuously engage with customers.

Increase your business followers so that if any of them is in need of a handyman service, you will be on top of their mind. 
Let's Build Something Awesome Together.
c) Marketing through top marketplaces
Advertising in a community newspaper about a

handyman business

is another good place to market the services.

Community newspapers cater to a specific city or neighborhood.

Placing an advertisement in this newspaper will be beneficial.

It allows the handyman to market services to a large customer base within the handyman's business local area. 

The other one is through trade-specific magazines which is the

best marketplace

.

It includes magazines such as construction, electrical, plumbing, HVAC and woodworking that have classified sections in which the business can market their services. There are also publications that offer free or discounted subscriptions.

The

best online marketplace

is the Internet. It is a convenient marketing tool for any handyman business.

Potential customers often search on the internet for handyman services such as electrical repair, plumbing repair, home maintenance, etc.

The business should take advantage of this as there are not many services that offer online handyman service. 
Thus if you are scaling a handyman business but not able to do much into it, don't worry.
Follow the above marketing strategies that will surely help to promote the business online as well as offline.
Take baby-steps for long term sustainable growth. 
Let's Chat & Get a Quick Estimation.