10 Apps That Every Handyman Business Needs
June 7, 2023
Harjyot kaur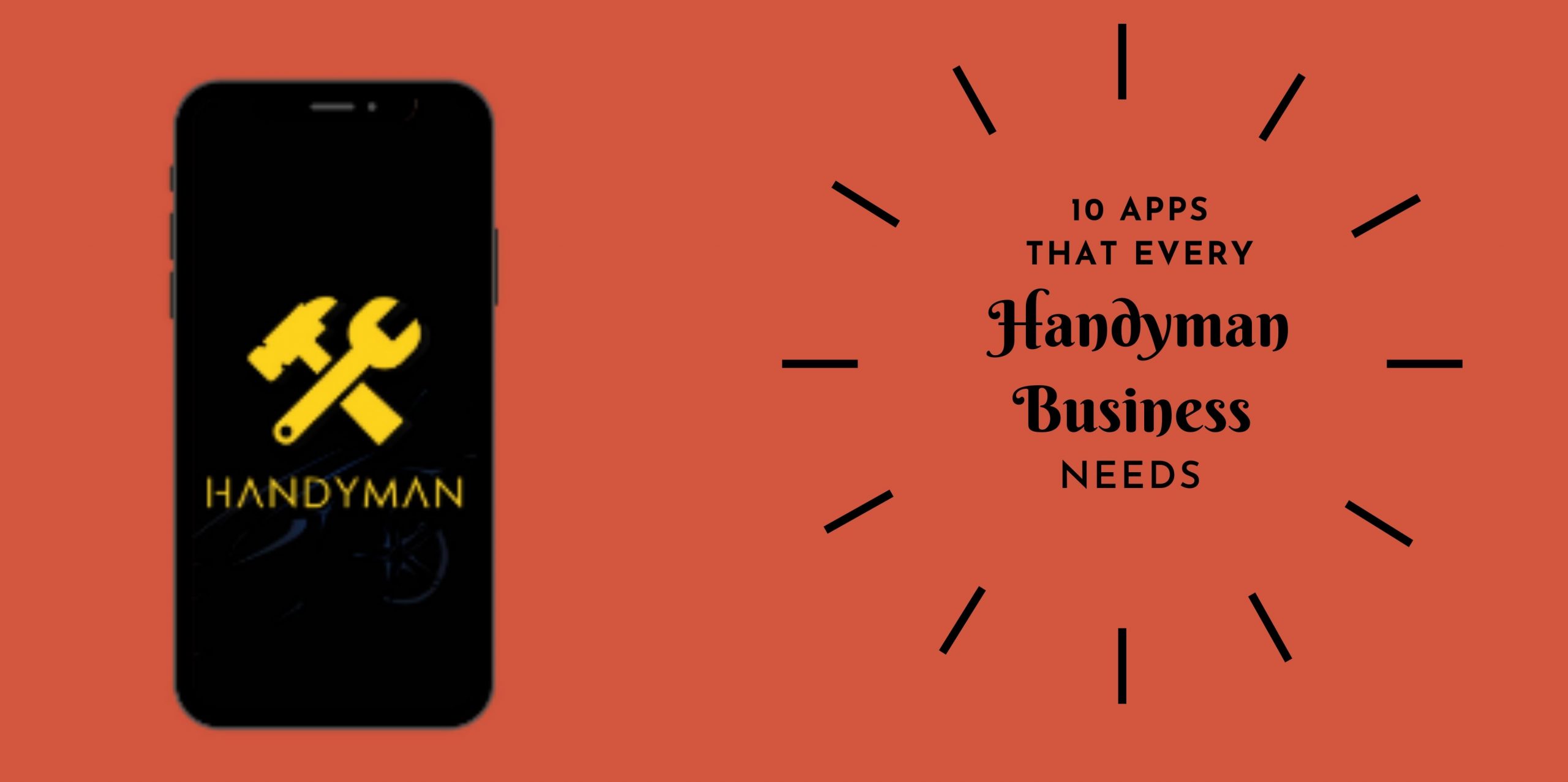 Table of Content
Follow Us
Quick Summary: On-demand handyman services have proven to be beneficial for millions of houses across the globe. In 2022, this market was sized at around US$ 339 million and is expected to grow to US$ 1.65 billion by 2032. Learn the top ten handyman apps and what it takes to build a handyman app like this.
Introduction
Household issues like electronic malfunction, leakage in the pipe, carpentry problems, door repair, or a short circuit are some unpredictable situations. Though handled by self sometimes but at other times, it needs to be managed by professionals to ensure that the same does not occur again.
If you are providing handyman services and have professionals to look after each task, then we will help you grow your business. It is time to take your business and the handyman services online so that you can reach a wider audience.
How to start a small handyman business? Or Wondering how to create a handyman app?

With this blog, we will help you discover how entrepreneurs have succeeded in providing handyman services through an online platform. Before we begin, first let's see why handyman app development is so crucial for 2023.
Key Takeaways
Building an on-demand handyman app can help boost your business growth quickly.
These apps can be personalized to meet the business needs and goals.
The top handyman apps include TaskRabbit, Thumbtack, Job FLEX, Angi, and many more.
Your on-demand handyman app should include the necessary features to stand out in the market.
Why build a handyman app?
Gone are the days when people used to browse the internet to hire a handyman, talk to them, check their licenses, and finally hire them.
But now, with mobile apps, customers can easily hire someone within a few clicks.
Whether someone needs to fix the leaky faucet in the bathroom or remodel the kitchen, they can get it done by hiring the best professionals from the handyman apps and the task done. 
There are various apps for handyman services in the market, and it has become a common trend these days.
Additionally, creating a handyman app has proved to be one of the most effective ideas for handyman advertising ideas and handyman marketing plans. It can take your handyman small business to the next level.
Startups and established enterprises are coming up with the idea to build on an app to bridge the gap between service providers and users. It is one of the best business plans for handyman service.  
 You can easily dominate the handyman business world if you get the right app built for your handyman business. 
💡 Learn more about how to build an effective handyman app.
How on-demand handyman app work?
Handyman apps are a platform that connects users with skilled handymen and other home-service providers in their area. Firstly, users download and sign up for the services while providing basic personal information like name, email address, and more. After signing, they can browse a list of verified professionals, view their experience, skills, and customer reviews, and select the handyman that fits their needs.
After availing of the services, the users can then make payments and provide feedback and reviews. The handyman app also enables users to receive real-time updates on their job status and track their provider's location while en route. 
Handyman app development and checklist
How do you get started with on-demand handyman app development? The app can help you automate your business, pull in more customers and professionals, and boost sales quickly. But before you begin the app development, you need to be sure about the steps. Below is the checklist to build a handyman app. 
Market and competitor research

Identify your target audience

Create a business plan

Define your services

Build UI/UX of the app

Choose the features

Develop the handyman app

Test and launch the app

Market the app
Considering the steps listed above will help you create a handyman app that aligns with your business goals and enables you to achieve the desired results. Further, features play a significant role in the app's success. Check out the table to know the essential features of a handyman app.
| | | | |
| --- | --- | --- | --- |
| Features  | Users  | Service provider  | Admin  |
| User registration and login  | ✔️ | ✔️ | ✔️ |
| Service selection | ✔️ | | |
| Service booking | ✔️ | | |
| Real-time service tracking | ✔️ | ✔️ | |
| In-app communication | ✔️ | ✔️ | |
| Secure payment options | ✔️ | | |
| Ratings and reviews | ✔️ | ✔️ | ✔️ |
| Service history  | ✔️ | ✔️ | ✔️ |
| Service provider profiles | | ✔️ | |
| Availability management | | ✔️ | |
| Earnings and payouts | | ✔️ | |
| Notifications and alerts  | ✔️ | ✔️ | ✔️ |
| Customer support | ✔️ | ✔️ | ✔️ |
| Analytics and reporting | | | ✔️ |
| User management  | | | ✔️ |
| Service provider verification | | ✔️ | ✔️ |
| App content management | | | ✔️ |
| Marketing and promotions | | | ✔️ |
💡 Learn how to start your handyman business: Complete Guide To Start A Successful Handyman Business.
Top 10 handyman apps to look for
 We understand that starting a business or taking it online is easier said than done. We have listed below 10 top applications that are   solving the day-to-day household problems for their customers. Read below to know what has made them successful.

TaskRabbit is one of the top apps for handyman services, both for the users and the service providers. The app allows you to organize your handyman operations, like delegating tasks to the workers. A service provider can create a profile along with the skills, experience, price, and reviews. Once the customer wants to book you for work, the tasker will get a task invitation and can then bid on the jobs they want.
TaskRabbit has completed 4+ million tasks for 1.5+ million people by March 2022. It earns an approximate revenue of $244.9M per year.
Top features of TaskRabbit
Taskers are rated based on the feedback from customers

Same-day tasker service is also available 

Every tasker is listed after a complete background check

It is best suitable for small businesses

Users can chat with tasker via the app
Pros
The service provider can pick the rate for work

Taskers can choose the work that fits their skills

The more skills a tasker has, the more they will earn
Cons
No free trial for users

Lengthy screening process with background checks

It is the invoicing app for a handyman business. It turns your quote into an invoice and saves you time. Not only this, it lets you send the same to the customers directly. With JobFLEX, you can run reports quickly and review the people who haven't paid for the services. The quotes can be further customized by adding photos, logos, and other options.
JobFLEX made a revenue of $6,795,000 in the second quarter of 2021.
Top features
Measure quotes and sales performance quickly

Create multiple invoices with one tap

Regular reminder to check unseen estimates and invoices

Works without internet

Unlimited support from professionals
Pros
Hassle-free and smooth interface

Can create quick invoices

Easy client management

Great for small and medium businesses
Cons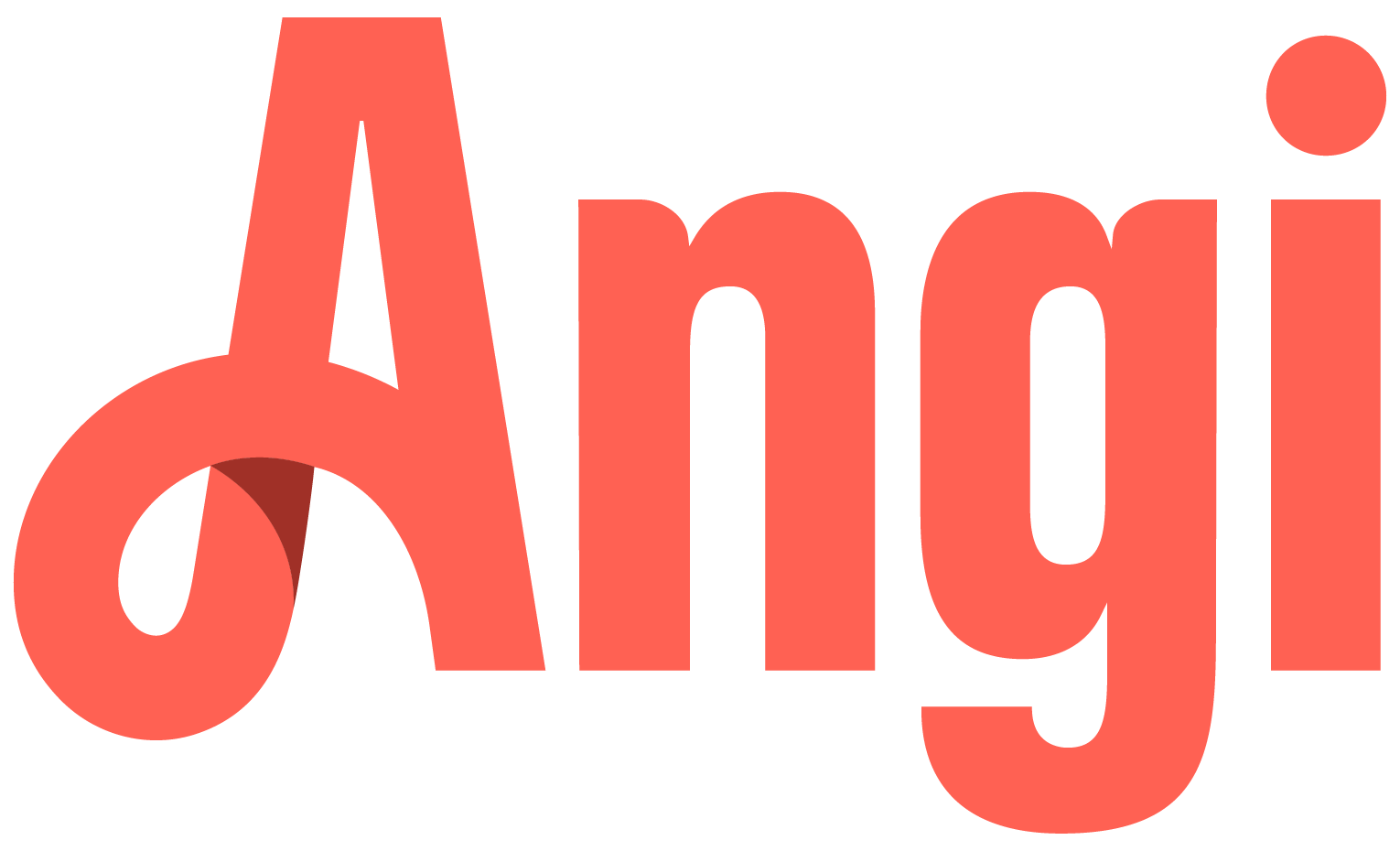 It is available on both Android and iOS. It is a great app to market your handyman business. You can easily list your work via the app so that customers can find you quickly. It comes with a price guide tool that helps you correctly price your services for a particular area. You can get genuine customer reviews for your assistance. Get to know various tips for home improvement projects.


It has approximately 7 million monthly users and more than 700 categories listed. Angi earns an approximate revenue of $1630M per year.
Top features
Various tips available for home improvement

Transparent and fair pricing

Personalized solutions for all

Free-to-use app

Compare cost estimates easily
Pros
Transparent pricing

Highly-qualified leads

Quickly reaches the hyper-local target audience
Cons
Getting leads without a pro account is difficult

Sign a one-year minimum contract for advertising

The family handyman is a collection of tips on how a user can improve the house. It is represented in a digital magazine-style form. In this app, you will find a bucket full of tips on carpentry, painting, cleaning, maintaining, etc. These skills can help you provide better handyman services. If your business offers similar tips, then this is a suitable option.
With 11.4 million users, it generates an annual income of approximately $25.0M – $50.0M.
Top features
Various tips for improvement and decorating

User-friendly app

Professional secrets and ideas

How-to videos and step-by-step photography

Provides how-to instructions
Pros
Helpful tips and tricks

Step-by-step photography and videos

Various articles for home improvements
Cons 
Not many customer reviews are available

It's like an uber for a handyman profession and directs you to job opportunities. You will be screened to ensure that you are fit for the required work, bonded, and insured. After that, it directs you to the jobs. It acts as an agent and takes a percentage of the fee. The payment gets deposited into your account after the completion of the work. It provides various services like plumbing fixtures, furniture assembly, electrical and lighting services, and so on.
HandyPro has an estimated annual revenue of $216.6 M per year.
Top features
Customize booking for the service

24/7 booking availability

Read and compare reviews of tasker

Flexible planning

Easy payment process
Pros
An excellent platform for connecting handyman service providers with clients

A vast list of contractors 

A good user base

Smooth interface for easy use
Cons
There are not many good customer reviews
Previously known as Urbanclap, it focuses on creating a horizontal gig marketplace. It connects with consumers and professional startups, and small business service providers. The urban company lets the users find services based on location and budget. Further, service providers can list their services, budget, and location information so that users can easily find them.
In the FY 2022, Urban company revenue jumped 76.7% and earned Rs 437.6 crore.
Top features
Transparent pricing for services

Skilled and well-trained professionals

Complete customer support

Know the service provider before booking
Pros
No hidden fee

Easy to work with the app

No up-front charge to join or use the service

$20 bonus for each referral
Cons
Lacks good customer reviews

Some complaints regarding poor customer service have been made

Thumbtack is one of the top apps for searching for local professionals for household work. Thumbtack is a California-based on-demand handyman services company. From home decor to household repair, furniture removal, house cleaning, and so on, thumbtack is an ideal app.
Thumbtack has an estimated annual revenue of $170.6 million.
Top features
Hire up to five experts

Organize an event by hiring makeup artists, caterers, and more

Book various services from the app instantly

Support online marketing strategies
Pros
Easy to use

Professional support at all times

Quality lead generation
Cons
A bit expensive compared to other

You need to pay per lead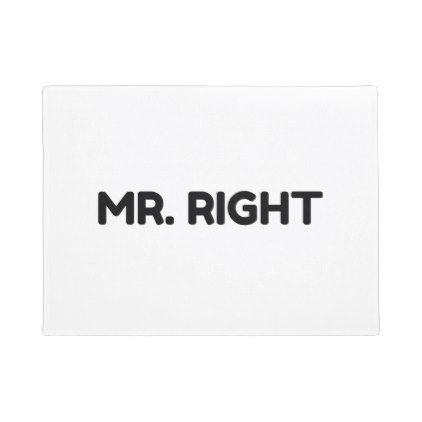 Mr. Right is another handyman app that provides several home-related services through a single domain. With 300+ services, it covers almost all necessary home services like TV repair, pest control, bathroom cleaning, etc. 
It earned a revenue of approximately $6.1 million. 
Top features
Reliable and verified professionals

Various payment options for users

An accurate invoice for every job

Customer satisfaction
Pros
Available for free

Comprehensive background check of professionals

No hidden costs

Easy to find professionals
Cons
Lacks good reviews by customers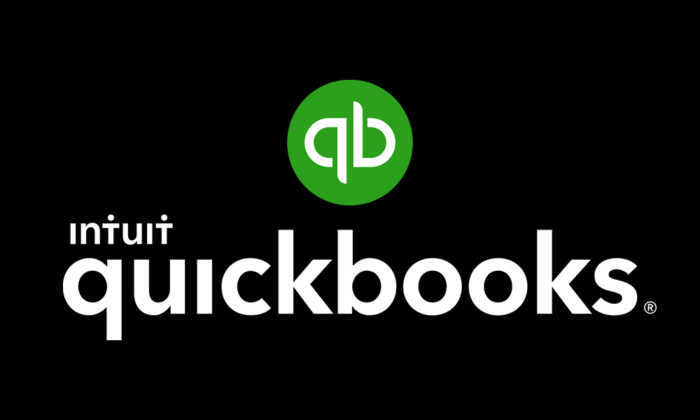 Owning and running a handyman business can be a headache, especially regarding payments and keeping track of it. It allows the user to track all expenses as well as generate invoices. Furthermore, it also saves time and lowers the burden of taxation.
Top features
Available on Android, Web, and iOS

Manage expenses

Generate financial reports

Reduce tax burden

Create invoices
Pros
Third-party integration options

Strong features
Cons
Not good reviews for customer support

Can be expensive 

Fewer automation

The last app on our top list is Brightnest. It is responsible for managing household work that can vary from simple cleaning to interior design ideas. The app has a straightforward interface that makes it even more useful and attractive to its users. Further, it provides various tips to make household work more feasible.
BrightNest made a revenue of approximately $5 million.
Top Features
Personalized home tips

Reminder options for getting work done

Schedule time to try a new home tip or design

Helpful tips and articles
Pros
Personalized content to help users

Easy-to-use app

Helpful tips make work easy
Cons
Lacks good customer reviews
Got an idea? Let's Create a handyman app now
If you are planning to create a handyman app, then don't wait. We at Valueappz provide an on-demand home services app development platform. We are one of the top handyman app development companies.
We provide the latest and customizable handyman app features like staff management, scheduling, booking management, automated invoicing, and more.
Get in touch with our professionals and accelerate your handyman business ahead.
Handyman apps can help your business with everything from cost optimization to making it easier to get clients to expand the business.
After creating a handyman app for your business, you will realize how fruitful it can be for your small handyman business plan.

Frequently Asked Questions:
Q1. What is the best handyman app?
Some of the best handyman apps include TaskRabbit, Thumbtack, Handypro, Angi, JobFLEX, and The family handyman. These apps provide all the necessary services and features to their users.
Q2. What is handyman application?
A handyman app bridges the gap between service providers (handyman professionals) and users. It provides several services like plumbing, installing new fixtures, carpentry, electrical services, and so on.
Q3. What are the benefits of handyman app?
The top benefits of a handyman app include access to quick services, offers, and promotions, reaching a wider audience, higher ROI, instant feedback, and brand awareness.
Q4. Do Handyman apps are user-friendly for non-tech-savvy individuals?
Yes, on-demand handyman apps are designed with a user-friendly interface. These are easy to access for everyone, even if they do not possess technical knowledge.
Q5. How much does it cost to develop handyman app?
The cost to develop a handyman app can vary between $15,000-$60,000. Further, the cost can vary based on several factors like app complexity, number of features, platforms, and the development team.
THE AUTHOR
Harjyot kaur
As a technical content writer my focus is on creating high-quality, engaging, and informative content that simplifies complex technical topics. Throughout my career, I have continuously pursued opportunities for growth and development, refining my skills and expanding my knowledge base.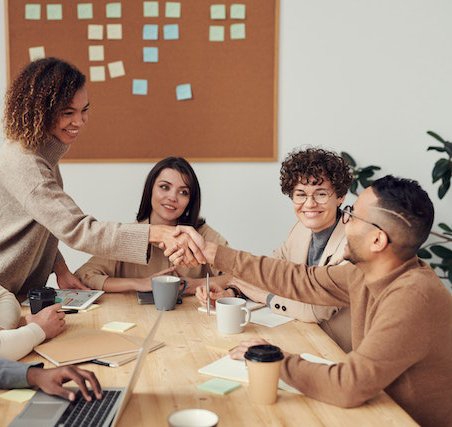 Get ready to digitally transform your business.
Let our team help take your business to the next level. Contact us today to get started on finding the perfect solutions for your business needs.