An online food delivery marketplace is a website or a mobile application that allows customers and restaurants to place orders and display their menus online. The online marketplace app allows independent restaurants to list their food menu and services. Building and starting an online food delivery marketplace business in 2021 is a profitable opportunity for a business owner. Customers are ordering online without human interaction due to the post-Covid 19 scenario, and eating places are seeing fewer visitors.
From an online marketplace perspective, the benefits are:
No need to keep inventory for your restaurant.
Complete control over all transactions.
Revenue generation from each transaction.
Automated Procedures.
Exclusive Authority over your business.
Attracts customers looking for a wide variety of products.
Attracts restaurant owners that cannot afford to create their food ordering website or mobile application.
Methods of Payment are simple.
How Much Does It Cost to Develop an App?
Developing an app like UberEats would set you back by many tens of thousands of dollars. In addition, the price may vary depending on the features and resources you include in your app. The cost will be high because of the Mobile app design, Android and iOS versions, app testing, and app launch. There will, of course, be a lot of customizations constantly. The final cost of building a food delivery app is subject to the following factors:
App Size: The size of an app is determined by its complexity and the number of features it contains. You will build more features as you are willing to pay more money to develop them. It is one of the essential variables in determining the pricing of your food delivery app.
App Design: App design is another aspect that impacts development costs. Without an appealing user interface, your food delivery software will not be able to engage with your users. As a result, the price will be heavily influenced by the app's concept and attractive graphics.
App Platforms: The platform on which a food delivery service is built determines the development time and cost. In the app development business, there are two primary platforms: Android and iOS. The price may vary depending on the platform you choose to build your app.
App Development Team: Your app development cost will significantly influence the app development team you select to build your food delivery app, whether it's a freelancer, a mobile app development firm, or in-house developers.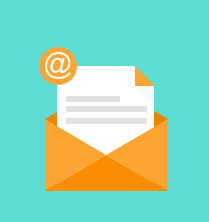 Want To Build Your Own Food Delivery App? Get A Free Quote