Uber Eats Vs. DoorDash-Which Business Model To Follow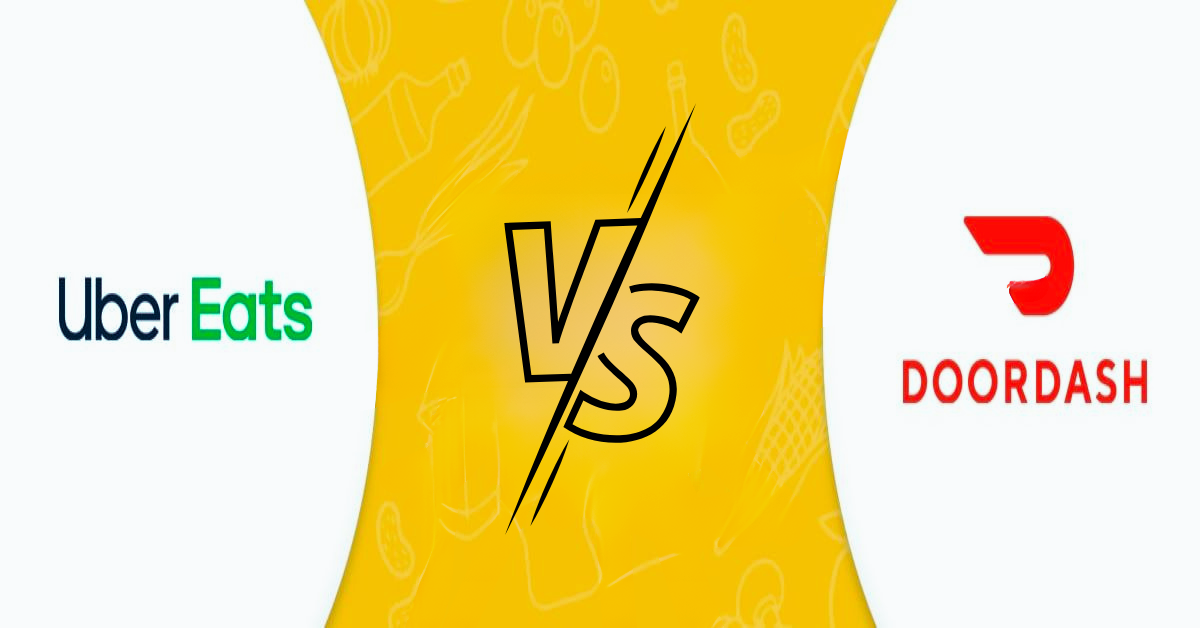 Table of Content
Follow Us
Summary: Uber Eats and DoorDash have become the two most used on-demand food delivery apps in the USA. As a startup or business planning to enter the food delivery market, choosing one of these models can give your app a kickstart. With our blog, discover who is more successful and what business model you should prefer.
  A brief overview of the food delivery market
The food delivery market has seen a continuous rise in its users with each passing day. With quality on-demand food delivery apps like Uber Eats and DoorDash, customers can rely on its services and enjoy their favorite food without even visiting the restaurant. 
What began in the USA, the on-demand food delivery industry is expected to grow at a compound annual growth rate (CAGR) of 12.33% and reach a market volume of US$1.45 Trillion by 2027. The market size in the USA alone reached US$ 26.1 Billion in 2022. 
As a startup or a food business, if you want to enter the online market, there is always a tough choice to make. Is DoorDash or Uber Eats better for businesses? These two food ordering and delivery apps have taken over food lovers, and choosing these models can give a boost to your business. 
Uber Eats belongs to the parent company–Uber, which lets its users order food from nearby restaurants through any device. Launched in August 2014 in San Francisco, California, Uber Eats has become a brand. The app makes it easy for users and restaurant owners to register and benefit from its features.
Headquartered in San Francisco, California, DoorDash is another very successful food delivery app that provides the latest facilities to its users. The company was launched in 2013 and has earned 56% market share, making it the largest food delivery company in the United States. 
This blog will help you discover the two business models in-depth and help you understand what the best choice for your business is. Let's begin with a simple introduction to Uber Eats and DoorDash.
Business models of Uber Eats and DoorDash
To begin with, understating the business model is the first step toward knowing what is best for your company. Through a business model, one can fully see how the business operates and what makes it so popular.
Explanation of Uber Eats' business model
Uber Eats is an on-demand food delivery application that enables users to order food from local restaurants through the Uber Eats app. The workflow of an online food delivery business is as follows: 
Customers order food on the app or website after signing up.

Restaurants are listed on the app, so anyone nearby can see them and order something they want to eat there. 

Once the user has placed the order, Uber Eats driver picks up the food from the restaurant and delivers it to them.
To use Uber Eats, customers need to download the Uber Eats app on their smartphones and enter their addresses. They can browse hundreds of restaurants to choose from, and when they find something they like, they tap to add it to their order. Customers pay for their orders via the app using a credit card or other payment methods available in their country.
           Also read: Steps to Building an App Like Uber Eats- What You Need To Know
Explanation of DoorDash's business model
DoorDash is another food delivery service that collaborates with restaurants to deliver food to its users. When a restaurant signs up for DoorDash, it allows its existing customers to experience the food they love in a new way and attract new customers. Consumers can use the DoorDash app or website to browse hundreds of restaurants and choose from their menus. Once they have selected their items, they can place an order and pay through the app using a credit card or other payment methods available in their country.
DoorDash generates revenue by charging restaurants a commission fee ranging from 15% to 30% per order placed through its platform. It also charges customers a delivery fee that varies based on distance and demand. Additionally, it collects a service fee from restaurants, which is calculated as a percentage of their sales on DoorDash. This fee helps cover costs, including credit card fees and support.
Uber Eats VS. DoorDash
If you are planning to build a food delivery app like Uber Eats or DoorDash, you must look at the numbers and stats to discover who holds a better place in the market. We have compared these models on several factors, including the following. All the information and stats on Uber Eats and DoorDash have been taken from Business of Apps.
Uber Eats vs. DoorDash–who earns more?
Revenue is another factor to consider when comparing the two market giants. Both these top USA food delivery apps have managed to grow at a large scale with their essential features and strategies. Let's find out who earned how much. Is DoorDash or Uber Eats more profitable? Let's find out.
| | | |
| --- | --- | --- |
| Year  | Uber Eats | DoorDash |
| 2022 | $10.9 billion | $6.58 billion |
| 2021 | $8.3 billion | $4.88 billion |
| 2020 | $4.8 billion | $2.8 billion |
| 2019 | $1.9 billion | $0.85 billion |
The table above shows that Uber Eats has always won the race to earn higher revenue from its competitor. One primary reason is that Uber (a well-established and widely used taxi company) is the parent company of Uber Eats, making it a trustworthy brand. Ever since these both entered the market, Uber Eats has had an advantage over the revenue. 
The revenue table also depicts that a food delivery app is an excellent company investment idea. As Uber Eats and DoorDash have made lump sum revenue, choosing either model can be profitable. 

Uber Eats vs. DoorDash–who has more users?
The more users an app can get, the more successful it gets. When it comes to the users of the food delivery apps, Uber Eats and DoorDash have acquired the majority of the USA market. With its necessary features, easy navigation, and simplified UI/UX, people find placing and receiving orders easy. What is the most used food delivery app in the US?
Talking about the comparison, Uber Eats has always had more users on the app compared to DoorDash. The table below proves it.
| | | |
| --- | --- | --- |
| Year  | Uber Eats  | DoorDash |
| 2022 | 85 million | 32 million |
| 2021 | 81 million | 25 million |
| 2020 | 66 million | 20 million |
| 2019 | 21 million | 10 million |
The table above shows that Uber Eats has always had more users on the app compared to DoorDash in the last four years. The number also proves that both these giants have a great hold on the market and are loved by the target audience.
Uber Eats vs. DoorDash- who supports more restaurants?
For a successful food delivery app, there first needs to be restaurants registered on the application so that users can find their favorite or local eatery and place the order. Here is a table that shows the number of restaurants that have been onboarded on Uber Eats and DoorDash over the years.
| | | |
| --- | --- | --- |
| Year  | Uber Eats  | DoorDash |
| 2021 | 9,00,000 | 3,90,000 |
| 2020 | 6,00,000 | 3,40,000 |
| 2019 | 2,20,000 | 2,58,000 |
| 2018 | 1,00,000 | 1,00,000 |
As seen in the table, Uber Eats acquires more restaurants compared to DoorDash. To ensure that you get the target audience on your food delivery app, bringing on the right restaurants that the users love is crucial. 
Is DoorDash or Uber Eats better for businesses?
Are you planning to start your food delivery app and are confused about choosing between the two most loved USA on-demand food delivery apps? We have discussed in detail the stats and numbers that have clearly shown that Uber Eats has more users, better revenue, and more restaurants on its app.
But while choosing the model, you do not have to depend just upon the numbers but also look at how they have used strategies and planned the application to succeed. What might suit one startup may not be a good option for another.
Hence, before you even begin building the food delivery app, build a business plan, discover your target market, know your business goals, and study your competitors in-depth. It's only after this that you will be able to choose the right business model for your idea.
How can technology help grow your food delivery business?
Technology plays a vital role in business growth. In this modern era, growing your application without technology is impossible. Uber Eats and DoorDash, have, too, adapted tech to engage their customers. From finding nearby restaurants to real-time order tracking and online payment, it has all been possible with a tech stack in its place.
Let's look at some top ways in which technology can help boost your food delivery business. 
Online ordering system:

Technology enables food delivery businesses to offer customers an easy and convenient way to place orders online. With an online ordering system, customers can easily browse menus, select items, and pay for their orders, all without leaving their homes.

GPS tracking:

Integrating GPS tracking technology into food delivery apps can help users track their delivery in real-time. This feature can provide users with an estimated delivery time, which can help them plan their schedule accordingly.

Personalized experience with AI:

AI can be used to personalize the user experience by suggesting customized recommendations based on previous orders, search history, and location. It can also be used to predict demand patterns, optimize delivery routes, and automate inventory management.

Digital payment solutions:

Integrating digital payment solutions such as e-wallets, debit/credit cards, and net banking can streamline the payment process and provide a seamless payment experience to users.

Chatbots for quick solutions:

Chatbots can be integrated into food delivery apps to provide customer support and answer frequently asked questions. It can help users get instant support without the need for human intervention.

Social media integration:

Integrating social media platforms such as Facebook, Instagram, and Twitter can help food delivery apps reach a wider audience and attract new customers. Social media platforms can also be used to provide promotions, discounts, and special offers to customers.
Technology can help food delivery apps grow by providing a better user experience, optimizing operations, and expanding their customer base.
Work with ValueAppz for a robust on-demand food delivery app
You might create your business plan and even choose a roadmap, but you will always need a dedicated team of professionals for food delivery app development. Further, clone apps can help you get your business started quickly and at a reasonable price.
ValueAppz is a pioneering on-demand app development company that provides both solutions. You may either build your own food delivery app from scratch or get a Uber Eats clone app or DoorDash clone app for your company.
Our experience, team skills, groundbreaking technology, and knowledge in the on-demand app development industry help us build robust and the best food delivery apps. To get help with your food delivery service idea, get in touch with us now and boost your business.
Which company is better DoorDash or Uber Eats?
Both these companies are better as they have a huge number of users and are located in prime locations. Choosing a business model between any of these companies can greatly benefit your food delivery app.
What is the business model of Uber Eats and DoorDash?
Uber Eats and DoorDash operate as food delivery platforms connecting customers with local restaurants. They earn revenue by charging a commission fee on orders made through their platforms.
Which platform has better promotions and discounts?
Both platforms offer promotions and discounts to attract new customers and retain existing ones. However, the availability and terms of these promotions may differ depending on your location and the current marketing strategies of each platform.
Which platform offers better customer support?
Both platforms offer customer support through their apps and websites. However, some users have reported better customer support from DoorDash than Uber Eats.
How do I decide which platform to use?
Ultimately, it depends on your personal preferences and priorities. Consider factors such as the availability of restaurants, delivery options, fees, customer support, and promotions when choosing between Uber Eats and DoorDash.

THE AUTHOR
Shailza
I am a passionate Digital Marketer and writer whose biggest obsession is to explore the latest marketing technologies and growth hacks for helping businesses! I love to write about different marketing strategies!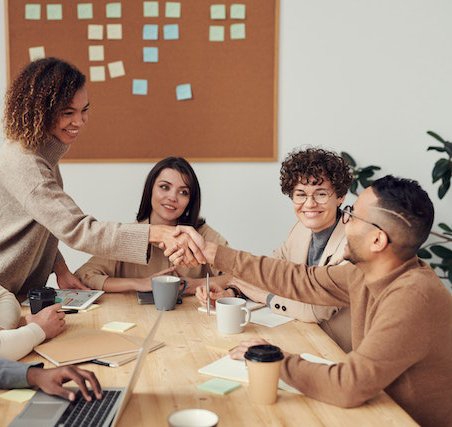 Get ready to digitally transform your business.
Let our team help take your business to the next level. Contact us today to get started on finding the perfect solutions for your business needs.