Well, you have planned for a mobile app and expect it to become the next big thing in the mobile app ecosystem. Not a bad plan but let's get a reality check here, at this very point. Among the heavily loaded tech space with over 4 million(yes, that's right) mobile apps, you've got to crack the best mobile app experience for your user. With app stores congested with mobile apps competing to carve a niche for themselves, getting there seems like a daunting task. Yet another task is to perfect your app by avoiding the many glitches most apps suffer.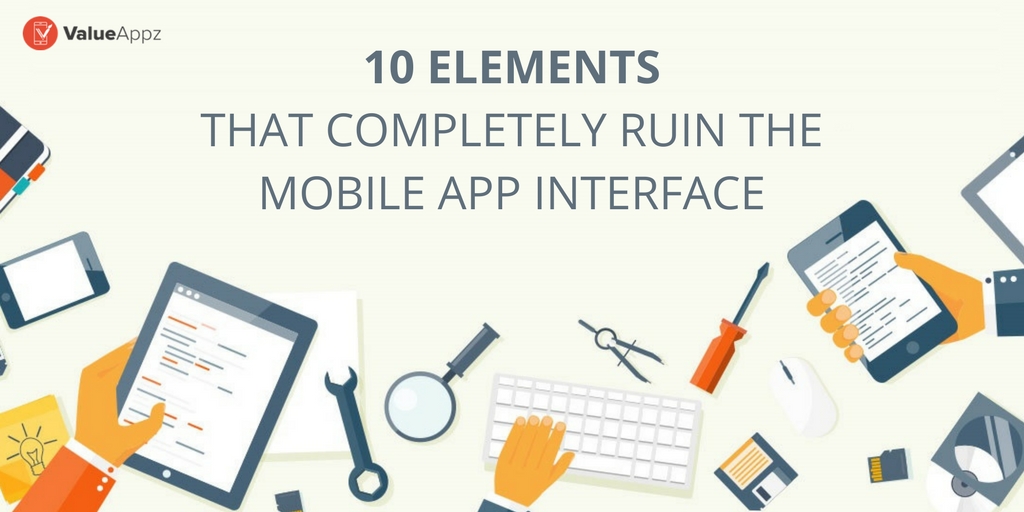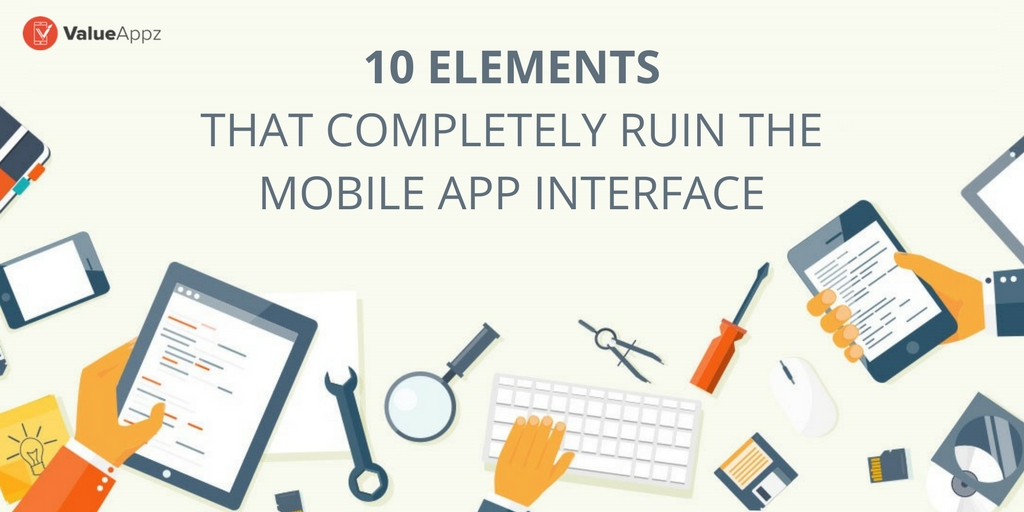 Mastering the art of creating a perfect app is worth every bit of your time and money. If done perfectly, a desirable app can take your business to a higher level. There's no second chance in this world and a reputation once tarnished due to a mobile app can never be earned back the same way.
Performance and popularity are crucial and app designers and developers are the ones who ought to brainstorm it the right way. There's never a perfect way out as yet but there are a few elements that have to be checked upon to stop an app from running your mobile app interface:
1. Inadequate UI/UX Design: the point of creation can either make or break your app. Designers commit the biggest of errors at this point. It is always important to think like the app user while designing an app because user interface that takes care of the placement of elements on an app. This will also have an impact on the user experience. A simple interface coupled with easy navigation and features that satiate a user can do wonders to your business as compared to a complicated structure. An in-depth research of the mobile apps of competitors can help you here. Examining the factors that have worked well and working harder on features that haven't been appreciated in the competitor's app can help you craft a perfect app.
2. Ignoring the niche: Most businesses and inexperienced app development teams forget that the app is being created for the user and it ought to please the user. The target audience is what matters the most. Their response to the app is significant. Getting to know their preferences and dislikes can definitely give your app development and designing process that edge over the rest. Once the user expectations are perfected via the perfect user experience, your app is a sure shot success.
3. Keep it simple: Whoever came up with the idea "complicate to win!" Designers just have to keep one secret mantra to make their creativity at its best. Just keep it simple. Designers, in most cases, opt for ambiguous app designs, over doing what is supposed to be kept sober. From baseless functionalities to overdone features, there's clearly no need to complicate an easy structure to create something unique. In most cases, overdone apps have it in them to intimidate their users thus losing out on the very idea behind the app.
4. The perfect indicators: Once a user installs an app, the app must be able to respond to every click of the user. For example, in the case of a shopping app, the app must be able to respond to the click of a button, change their color or even make a sound to notify. Hints via messages and visuals are in most cases avoided and users in larger numbers prefer apps that respond.
5. Unwanted features: Imagine an app that has a lot of many features, most of which aren't really needed. Spending time on the app, searching and experimenting features, this itself is a big put off and in less than fifteen minutes, 80 percent of such apps witness themselves being uninstalled by an irritated user. Make sure that your app design isn't a mess with a lot many of such features.
6. Too much on the screen: Many apps have witnessed their end only because there's a lot many components on the screen of the user, making it difficult for the user to navigate. This holds true for new users who haven't really interacted with the app before. Too much of screen pollution make it uneasy for app users to benefit out of the app. Make sure that your business app sticks to giving just the essential components to the app, making it easy to use.
7. Issues with updates: Making changes in an app is indeed a difficult and time-consuming app. An app once installed by the user has to undergo a lengthy process before it appears in its latest version. Such changes or rather developments are excruciating and constant updates may simply irritate the user considering the time it takes to update and the data cost. Developments ought to be tested and enhanced well. It's important that you test the development in order to avoid issues with regard to updates.
8. Copying the rest: Want your app to be perfect? Expecting the app to become that one life changing point in your business? Well, in that case, aren't you supposed to create something unique? An app that surpasses the rest in the game and the one that can reach the pinnacle? Often, in the past, it has been found that business apps have not been able to deliver original features and have simply copied the app features and functionalities of another. App plagiarism too can ruin your app reputation and let me remind you, there is absolutely no comeback once messed up. Make sure that your app maintains its originality and improves based on genuine feedback and research.
9. Sign In: Mobile apps must have a sign in; mandatory clause. Well, not really. Over the years, the must sign in has paved way for social media sign in's. Most apps have graduated from mandatory sign into social media sign in. This has helped many users to stay away from the long list of user Id's and passwords that one has to keep in mind every time they intend to use the app. Having no sign in via social media or the user's google account must be permitted.
10. Not working on feedback: Let's face the fact. Users are unsatisfied. There is always something that has to be improved, something that needs to be added. There's room for improvement and app developers and business owners have to work on genuine feedback in order to make the most out of it. This will help developers make their apps even perfect.
Final Thoughts
Errors and mistakes, small or big may cause play harsh with your business reputation. Creating and improving the user interface is a task and it's imperative you detect, assess and correct such errors during the testing phase itself. Developing a perfect user interface and building a reputation, isn't an overnight task. Make sure you avoid the many elements that can hinder your business app from achieving its goal.
Want to create a perfect app? Something that is original and perfect in its own ways? Stop searching and connect with us at info@valueappz.com or click here. Our experts at ValueAppz can simply create your app wonder sans blunders!