10 Key Points To Start An On-Demand Beauty Business
February 9, 2023
Giandeep Singh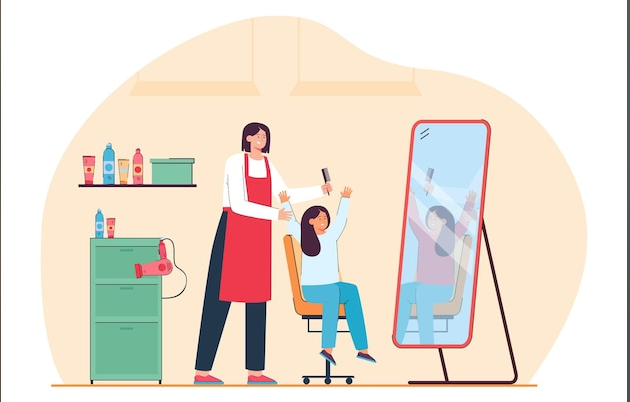 Table of Content
Follow Us
Overview
The ever-growing beauty salon market yields favorable conditions for entrepreneurs entering the beauty-focused industry. Discover the process of building an on-demand beauty application step-by-step with this blog.
Introduction
Starting an online beauty service is a great way to tap into the growing market of individuals seeking to enhance their beauty and wellness. With advancements in technology and increased access to information, consumers are more informed and conscious of the products they use. 
A beauty application can cater to this growing market by providing a personalized and convenient platform for users to discover, learn, and purchase beauty products and services that meet their individual needs. 
Whether it's beauty salons that provide various beauty services like spa services and beauty treatments, own hair salons, are a beauty professional who sells products, or are a startup, on-demand beauty services will take your beauty business to the next level.
Additionally, an app can create a unique and valuable user experience with a focus on user engagement and community building. Further, building a beauty-on-demand app will allow you to build your brand, set your prices, and sell products to a broader audience.
Let's start by understanding the potential of the beauty app's business.
The potential of on-demand beauty app business
The demand for beauty apps is rising as it lets users avail of beauty services and products in a few taps. The whole industry is expected to surpass $120 billion by 2025.
Further, American women spend an average of $3,756 annually on beauty products and services. Also, the men's personal care market is anticipated to hit $276.9 billion by 2030.
These market stats prove that beauty services have excellent scope for growth, and a service provider can get the best of it through an application.
Beauty professionals in the beauty and wellness industry can skyrocket their growth with on-demand services as the demand for beauty applications is rising.
Types of business models in on-demand beauty service
To begin with, for providing your beauty service online, it is critical to identify the types of models and what suits the best for your beauty salon. The models are of two types: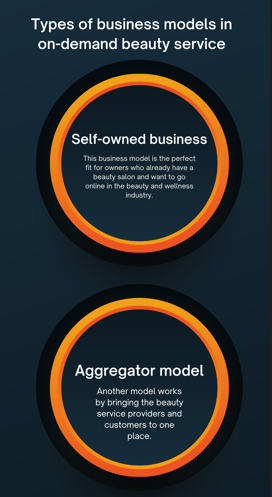 Self-owned business
This business model is the perfect fit for owners who already have a beauty salon and want to go online in the beauty and wellness industry. Mobile salon service will allow customers to book a specific service and get it in the comfort of their homes. This model will enhance the visibility of beauty salons, hence bringing in more customers and providing a boost in revenue.
Aggregator model
Another model works by bringing the beauty service providers and customers to one place. The Aggregator app closes the gap between these two parties. It lets the service provider display products and services and buyers book appointments, purchase a product, and the app owner earns revenue through multiple ways.
10 key points to consider when building an on-demand beauty app
Just the idea of building your beauty application where you can sell products, provide home services, and earn profits can be fascinating. In reality, the development process is not easy and requires careful consideration for its success.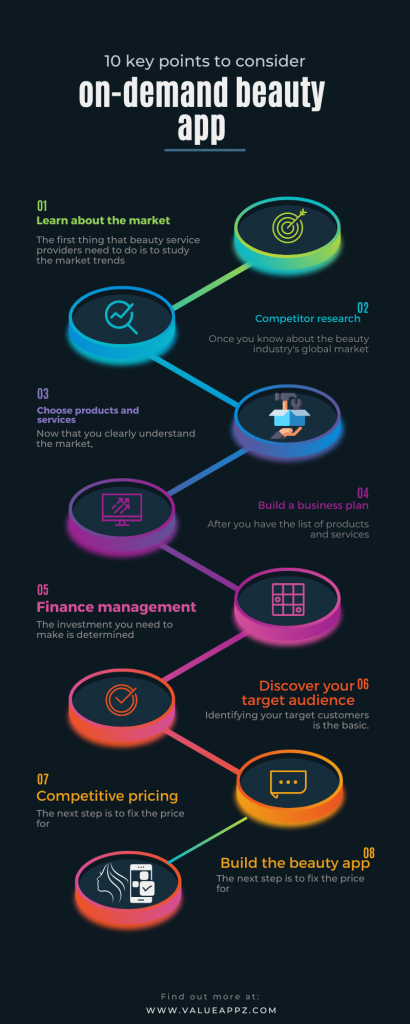 1. Learn about the market
The first thing that beauty service providers need to do is to study the market trends and how the businesses are running in the current market. The first step in building on-demand beauty services is thoroughly understanding the market. 
How the market has evolved, where it is headed, and what the customers love the most about it should be some points that you must be clear with. It will help you add the features to your on-demand beauty app.
2. Competitor research
Once you know about the beauty industry's global market, you also need to identify your competitors. These could be at a local, national, or international level.
Study the features they provide, their customers, what products and services they offer, and the strategies they use to attract and retain clients. A competitor's research will provide a clear image of this business.
3. Choose products and services
Now that you clearly understand the market, it is time to choose the products and services you would provide through your application. 
Remember, these should be something that the customers would like to avail. Anything that goes out of the customers' interest would only negatively affect your business. Hence, you should choose the products and services widely.
4. Build a business plan 
After you have the list of products and services you will provide, the third step involves creating a proper plan. Depending on the business requirements, you have to make a business plan, including procurement of resources, problems that you will solve, attracting customers, managing finances, and ensuring the smooth flow of all day-to-day activities.
A proper business plan will ensure you create the best beauty app development, and it becomes easier to manage the salon effectively.
5. Finance management
The investment you need to make is determined by the type and location of the salon. Usually, the investment required for a home-based salon costs less than a large salon due to space and maintenance requirements.
You must have enough to buy all the essential supplies or obtain finance for setting up the on-demand artistry beauty app. Proper finance management ensures a profitable business.
6. Discover your target audience
Identifying your target customers is the basic requirement for guiding your business in the right direction. For instance, you need to determine whether you will be targeting male or female customers, or both, the age group that you want to serve, etc.
To obtain a good customer base, start the services at an affordable price to attract customers. Once the customers keep coming, you can always introduce new services as per the requirements and needs.
7. Competitive pricing
The next step is to fix the price for each product and service you will offer. Decide the price of services based on local pricing, set-up costs, and maintenance expenses.
The cost of these products and services should be fixed, keeping the target audience in mind. Reasonable pricing can help you expand your customer base quickly. Also, provide discounts and special offers to attract more customers.
8. Build the beauty app
By this time, you are clear about the market, have finalized the products and services, and know whom you will target; it is time to create the application. 
You must hire the right development team to build an on-demand service app. As it is where your online beauty business starts to take shape, you have to work with a team that has the right combination of technology and professionals.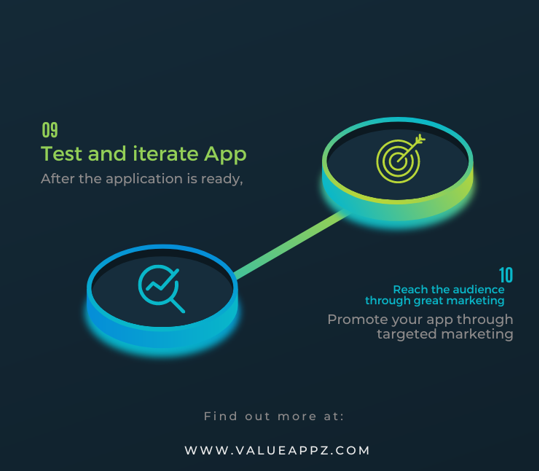 9. Test and iterate the app
After the application is ready, you first need to ensure that it works well. It can be done by testing it with a small user group and gaining feedback.
This step will help in SWOT analysis, letting you know your beauty app's strengths, weaknesses, threats, and opportunities. Further, you can make all the necessary changes to ensure that the app is the right fit for the market.
10. Reach the audience through great marketing
Promote your app through targeted marketing efforts and continue to gather user feedback to make improvements and add new features to grow your user base. Reach out to customers through online and offline channels.
Moreover, provide great offers and promotions like 50% off for first-time users, referral coupons, etc., to ensure that your application has a good retention rate and keeps attracting new customers.
Challenges that mobile beauty services have solved
On-demand beauty services have proven beneficial for both the customer and the service provider. It has closed the gap between them and has helped solve various challenges that would otherwise be difficult.
Beneficial for the customer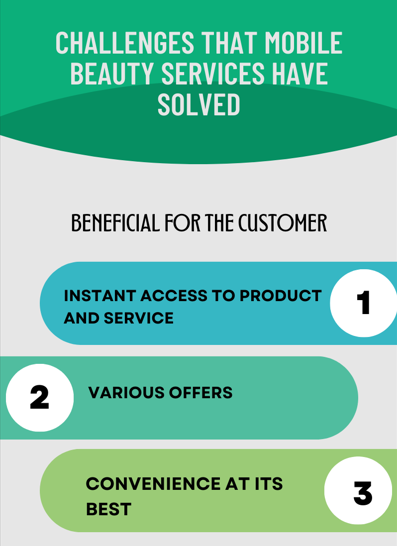 Let's look at how on-demand beauty services have helped buyers.
Instant access to product and service
The first advantage a user gets is quick access to their favorite beauty products and services. With an on-demand beauty app, they can easily search for what they need from their favorite beauty salons. Whether they want to make a purchase or avail of salon services at home, everything is now just easy.
Various offers
The next advantage a client gets is multiple offers on products and services. A beauty service provider offers discounts, coupons, etc., to attract the purchaser, and a buyer gets the best deal out of it.
Convenience at its best
On-demand beauty apps have provided the best to the users. They get access to beauty salons, beauty services, products, and much more on one platform. Further, with features like online payment, appointment booking, product orders, etc., they no longer require moving out of the house.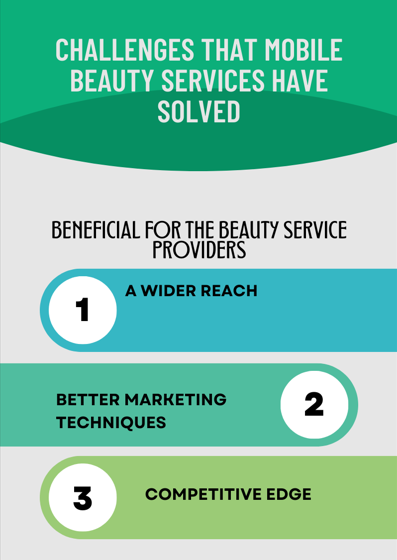 Beneficial for the beauty service providers
Let's look at how on-demand beauty services have helped service providers.
A wider reach
When the beauty salon market was offline, there was a limited reach. With the beauty on-demand app, the picture has completely changed. Beauty professionals can now reach out to a broader audience with mobile salon services that would be interested in the products and services they offer.
Better marketing techniques
Independent beauty artists have now gained the advantage of attracting and retaining customers with excellent marketing skills. Several offers and promotions help the salon's visibility, catch new customers' attention, and promote salon services and products in the best way.
Competitive edge
By taking the business online, beauty professionals have taken the competitive edge. With features like in-app chat, push notifications, online payment, creative app design, etc., app owners book back-to-back appointments, get the best ROI, and build a solid user base.
Start your on-demand beauty service now without a delay
Have a fantastic idea about the app but need help with where to start? No worries. We have your back. Our profound experience in on-demand beauty service, incredible skills, and groundbreaking technology will help you get the perfect app for your beauty business at the right price.

The app development cost depends upon factors like features, complexity, platforms, etc. An on-demand app can cost you between $15,000 to $60,000.
All you need to do is get in touch with us, and we will get started immediately. We will help design on-demand beauty apps that generate revenue and showcase your beauty service and product in the best way.
THE AUTHOR
Giandeep Singh
I am a writer and marketing specialist who loves to explore new digital strategies to boost business growth online.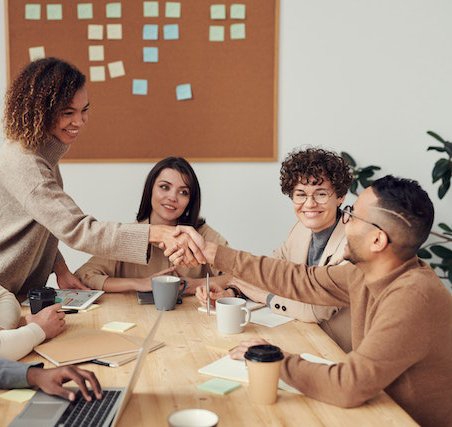 Get ready to digitally transform your business.
Let our team help take your business to the next level. Contact us today to get started on finding the perfect solutions for your business needs.