7 Secrets To Successful Business With Salon App Development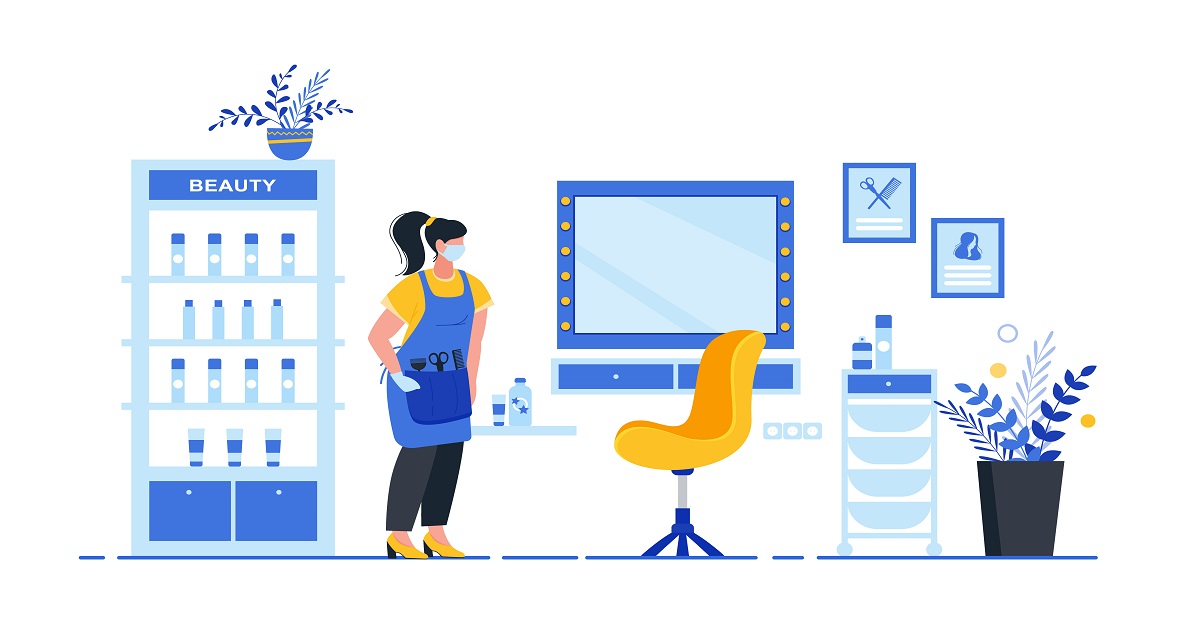 Table of Content
Follow Us
Summary: Are you not getting enough clients, or are you unable to retain your existing customers for your beauty business? Whatever problem you may face, we have the perfect solutions for your business growth. Check out the top and most successful strategies that will help you boost your beauty business in no time.
Table of contents:
7 proven strategies to boost your beauty business profits

Build an on-demand beauty app to connect with more customers 

Build plans for all users

Sell your beauty products online

Add testimonials and reviews for better customer trust

Start a referral program for a more comprehensive connection

Make the best use of social media

Run loyalty programs for true customers 

Take your beauty brand to the next level with ValueAppz

FAQs
Salon services are in boom due to the changing lifestyle of the millennials. People love to groom and pamper themselves amidst the high-end prices. The pace has increased, and customers look for instant and easy solutions. The only change that has come is that the audience now prefers online beauty services.
From booking online appointments to providing feedback, accessing home services, and receiving the best rewards through the beauty app, online has literally changed the way businesses work. It has helped not just the users but also the brands by assisting them in reaching a wider audience, retaining their customers, and much more.
But it is not just your beauty business that is online. Rather, all salons have shifted to digital platforms. Hence, pulling in customers to your beauty parlor can take time and effort. Not to worry. We have listed the top seven techniques that can ensure that your business meets all its goals effectively.
7 proven strategies to boost your beauty business profits
Whether you only provide beauty services, sell products, or handle both, these strategies are for all entrepreneurs in the beauty industry. Check and implement these in your business for fast and positive results.
Build an on-demand beauty app to connect with more customers 
With the world and audience moving digital, it is also vital that your business goes online. Hence, your first step towards boosting your beauty business should be salon app development. Building a beauty app will help you present your company well by listing your services in one place so customers of all types can see it. Furthermore, the app will prove to be more convenient for the customers as they will be able to take various actions with it. 
Some of the significant benefits that you can gain with a beauty app development are:
Quick and easy appointment booking

Consultation with a professional online 

Access to more customers
Building Uber for beauty can help you get the best beauty app for your brand. Uber-like beauty apps provide powerful integration and are easy to scale as you grow your beauty company. This is also why it is worth using dedicated scheduling software for your salon, as it will make it easier to integrate the type of functionality your business requires to flourish efficiently. With the help of a salon app development company, you can get the best resources to work on the app and get it designed and developed as per your company's needs.
Worried about taking your beauty business online? We have the best solution for you. Check out the blog to discover the points to consider for salon app development.

   2. Build plans for all users
As a beauty business with a good experience in the market, you must have realized that you have two types of clients–one who looks forward to getting services at a lower price and the other who doesn't mind spending on the products and services. So, the third strategy is to think about all your customers. 
Even when you build an on-demand beauty service app, you must keep the target audience in mind rather than focusing on one type of group. Similarly, you can divide your services into several packages. For instance, some users will not hesitate to pay a little more for premium services, whereas there will also be an audience looking for affordable products and services. Hence, you can divide these based on their needs and preferences so no user has to go empty-handed from your beauty app. 
These subscription plans will ensure that your brand gets consistent money from your customers. Further, you can create small videos or relevant beauty content that your clients can subscribe to receive useful information, and it helps keep them engaged with your services. 
Also, you should consider providing discounts, coupons, and special offers to keep your customers coming back. Further, providing special deals during occasions and festivals can help you transform your target audience into loyal users. 
3. Sell your beauty products online
If yours is a salon where you provide several cosmetic products to your clients, then there is no better way of promoting than selling these online. Often there could be times when a customer may need your products but is unable to visit the store. Also, there could be a particular group of users who only purchase products from you and not your services. In such cases, they can order it online. About 45% of beauty shoppers believe that they use mobile to order their beauty products.
If you are planning for a beauty app, you may add a section of products in it and enable the users to order their favorite products through the application. Hence, you will be selling your services and products via a single beauty app, reducing costs and increasing sales and business growth. 
To make shopping easy for your users, you can divide these products into several categories like nails, hair, face, etc. With the beauty app, you will also be able to send personalized messages and recommendations to your users based on their buying history, hence, ensuring that they never forget to skip it.
4. Add testimonials and reviews for better customer trust
What better way to advertise your beauty brand than to let your customers do it for you? 93% of users confirmed that online reviews had an impact on their buying decisions. Once customers avail services from your salon, ask them to provide reviews and share their feedback. You can then upload it on your website and even your beauty application. 
Every time a visitor comes to any of these platforms, he will be able to see these testimonials and will be sure of the services he can expect. Also, the reviews and ratings will help in building trust with the target audience as they will trust your transparency. 
For better engagement, you may also publish small videos of your customers and their reviews. Another thing to consider is that don't limit these testimonials to your website or the app but also use social media platforms and YouTube for it.
5. Start a referral program for a more comprehensive connection
Word-of-mouth works the fastest in the beauty industry as people trust their friends and family regarding salon suggestions. You will be shocked to know that 92% of clients trust referrals from people they know. Referral programs work like this– an existing customer refers to a friend, and they both get a discount. This strategy is one of the most effective and most used in the beauty business. 
Customers love getting rewarded, and this also increases their loyalty toward your salon. These types of perks help retain your existing customers and bring home new potential customers. Research says that referral programs are the best way to thrive in the profits of your beauty salon. You need to plan your reward smartly, don't just offer a service that is time-consuming or expensive. Settle for a simple service like a haircut or nail art to make things work. 
Four tips to make great referral programs are:
Provide incentives to both the parties

Let the client choose the reward from various services

Choose cost-effective reward

Consider a tier system
When running a referral program, ensure that you aware your customers about it through your beauty app, website, and offline. 

6. Make the best use of social media
What business has not taken advantage of social media? Several platforms like Instagram, Facebook, and Twitter have helped brands widen their reach. Did you know that an average phone user spends two and a half hours daily on social media? 
The audience also uses these platforms to check the latest beauty tips or follow beauty salons to get the latest information on the products. Hence, these social media platforms can work a miracle for you. You may also use influencers who can promote your products, expanding your business connection. The viewers trust these faces and are ready to use products and services recommended by them. Plus, social media is the best way for influencers to connect with your target audience. 
Another way to make the best use of your social media channels is to provide relevant and informative content to your viewers. You can create posts or short videos using free online video maker and talk about the latest beauty trend or promote products.

7. Run loyalty programs for true customers 
It is one of the salon marketing strategies and is an excellent way to increase the number of visits. It works for every sector, even beauty salons. Well, a designed loyalty program can increase the average salon revenue by 5%. You have to be smart while creating a loyalty program. 
For instance, you can offer a points system or provide a free service on their next visit. Also, make sure that the service is less than what they are paying. To streamline the loyalty program, you can record customers' points on salon software. Each time your customer avails a service, they get bonus points added to their account. This way, customers can track their points and avail of the salon services.
Take your beauty brand to the next level with ValueAppz
As discussed above, building a beauty app development should be your first priority. And for this, you need a salon app development company with the right experience, technology, and skills. With ValueAppz, you can launch your Uber for beauty service app quickly.
Our dedicated developers, state-of-the-art technology, and year of experience will help you build a model that works perfectly for your beauty services. Build a beauty app that expands your business, enables you to attract more customers, and enhances the retention rate. Contact us now and get all the details. 
FAQs
How can I increase my beauty salon profit?
Some strategies to increase your beauty salon's profit are to reduce the overhead cost, grow your client base, and improve how often they visit your salon. You can also build a beauty app to enhance your profits.
How can I increase my salon's revenue?
The top ways to increase your salon's revenue are implementing a frequent flyer program, selling gift cards, creating referral programs, identifying a niche, and building an Uber for beauty.
How important is customer loyalty to growing salon profits?
Loyalty programs are crucial for salons as it helps retain customers. Further, retaining customers is far easier than attracting new clients. And the best and proven way to keep your customers returning is to run loyalty programs.
What attracts clients to a salon?
In the beauty industry, referral programs attract most of the new clients. Other strategies you can adopt are providing great packages, schemes, discounts, and coupons to attract customers' attention. 
How can social media platforms help me grow my salon profits?
With the help of social media platforms, you can widen the reach of your beauty parlor. It will further help you reach the target audience, spread your message well, and enable people to discover your beauty business.


THE AUTHOR
Shailza
I am a passionate Digital Marketer and writer whose biggest obsession is to explore the latest marketing technologies and growth hacks for helping businesses! I love to write about different marketing strategies!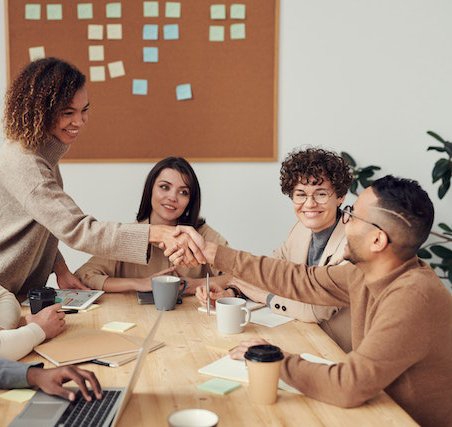 Get ready to digitally transform your business.
Let our team help take your business to the next level. Contact us today to get started on finding the perfect solutions for your business needs.