8 Destructive Mistakes to Avoid in a Salon Business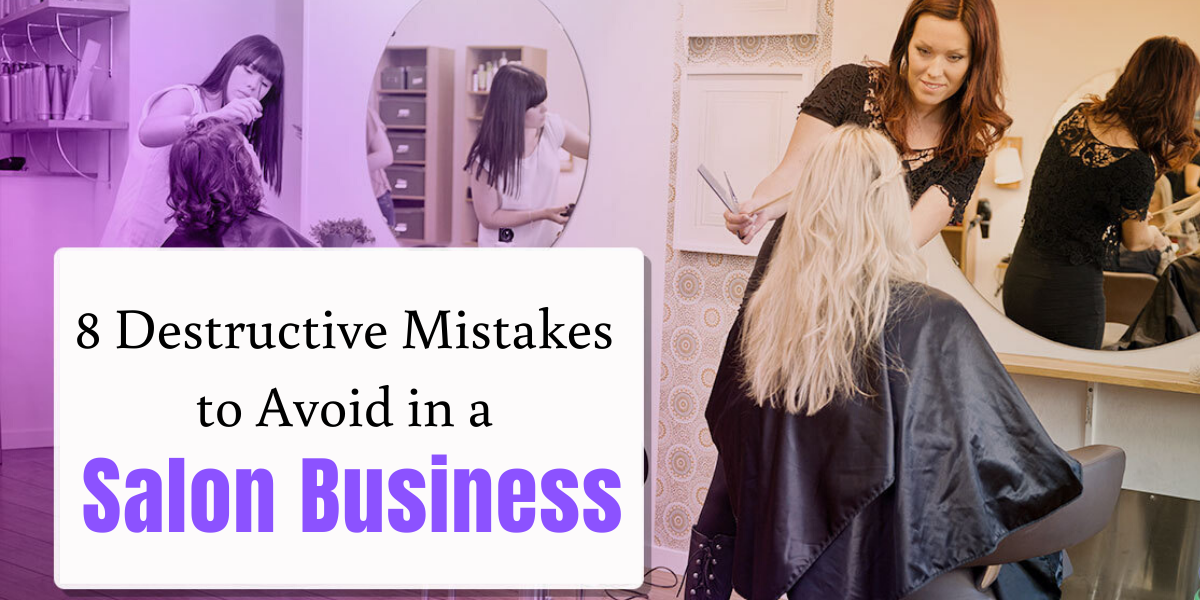 Starting a business and running it successfully is always a challenge. It doesn't matter how prepared you are to take a big market leap or even planning to expand your existing business, difficulties stand in your way like hurdles. They seem distinctive for you as an entrepreneur. 
You follow a bunch of strategies to overcome these challenges and they too change along with experience and time.
In accordance with the nature of these problems, it is definitely not easy to pay attention to the salon business mistakes that can harm your brand and reputation.
Make mistakes in your Salon Business but at the same time learn from them so they don't occur in the future.
At this crucial time, count on Valueappz for a perfect solution. During all the years collaborating and serving a decent number of salon, spa, and beauty business owners, Valueappz has addressed and resolved a whole lot of problems that the clients face. 
Let's skim these destructive mistakes that have significantly affected the salon entrepreneurs in the long run.
Even better, you also get to know the simple yet effective solutions to amp up your business profit margins.
1. Not updating Your Customer Records
2. Failing to Upsell or Cross-sell
3. Paying no attention to User reviews and feedback
4. Neglecting Merchandise Planning
5. Not Dealing with Management Training
6. Not providing Retail Training
7. Not planning for Repeat bookings
8. Missing out on a Yearly Marketing Strategy
1) Not updating Your Customer Records
Your primary source of income is the database of your beauty salon or spa. Database updates need consistent priority.
If you brag about having thousands of contacts in your database but the majority of them are not active, it won't serve anything to you.
A no-mess database helps to track down the marketing activities. An active database has better engagement with respect to your business and an app solves this purpose. 
Advice:
Lay emphasis on managing a cleaner database while you train your staff and team.
One of the team members can be allocated to update the database regularly and validate whether the records are entered accurately.
In order to ease this job, it is strongly recommended to create an on-demand beauty app.
Having an app will let the concerned person input the contact details precisely and the shift can be rotated within a few months to reduce monotony.
2) Failing to Upsell or Cross-sell
The moment your customer starts taking your salon services at your place, it is really important that you meet all his/her needs and what they are expecting.
It is surprising to see a client booking a regular service or treatment at first and then, at last, they tend to arrive somewhere else as they weren't aware of your other services.
This happens because you didn't inform your new clients about other awesome services offered by you.
Advice:
The customer journey is the answer to all. It is recommended that everything is evaluated from the moment your customer enters your salon to the time they leave after taking/not taking your services.
Include your staff and team to involve themselves into the customer journey for soft pitching the other services.
Get in Touch With Our Team Now.
3) Paying no attention to User reviews and feedback
It should be your topmost priority to create and implement a strategy to get more customer reviews. Consistency is crucial while getting client feedback. Reviews are proved to be one of the most powerful marketing techniques.
As people always believe other people's words, you maintain a sense of transparency in the minds of people through customer experience sharing which further helps your business to succeed. 
Advice:
Your team members should be trained and encouraged to get feedback from your customers or getting them to leave a review.
The same can be achieved via the incentives, giveaways and annual bonuses whichever you feel is convenient.
Additionally, an app for your Salon would help to organize your daily tasks and get feedback on your services. 
4) Neglecting Merchandise Planning
Retail sales are often dependent on merchandising – profit or loss. How you portray yourselves to the customers in your display, wins or loses them.
There are chances of being turned off on seeing the disorganized arrangement which can also go negative against your invested efforts and expectations.
Visual merchandising of your goods and services has a great impact on the customer journey which shouldn't be ignored at all.
Advice:
Update your visual merchandise every 15 or 30 days to give it a fresh feel every time an existing customer or new client comes to your salon.
A couple of changes can be made to the Salon's existing ambiance (not an entire redo by a professional).
This gives a chance to your client to re-explore your offerings and see a positive impact on your sales.
5) Not Dealing with Management Training
It is a common mistake in the salon business to not manage properly because of the recruitment fear. We are scared that a member would leave the work on any aggressive comment.
There are a number of salon owners who are unsuccessful in evaluating and working out their KPIs which further helps to analyze if all team members yield good returns and profits.
Sticking to the numbers and allocating the same to each member will drift you towards the increased profits in the long term. 
Advice:
Train all the management members on analyzing the reports, figures, and KPIs pertaining to your business.
One of the most important strategies is creating a folder for each team member with respect to their performance.
To keep up the high levels of motivation, regular meetings can be held for each individual.
6) Not providing Retail Training
Excelling in retail is always a fight. Training your staff on retail regularly would let your team have a powerful mindset towards your business goals.
Advice:
Retail is always a priority for you as a salon owner. To make this a reality, ask for weekly reports and create a habit of taking achievement updates.
Generate reports for targets and achievements. Patience, consistency and smart work will help you succeed in retail.
Talk to Our Experts Now And Give Your Business a Digital Makeover.
7) Not planning for Repeat bookings
There are a lot of instances where the clients say they will go with the online booking and after the appointment, they are not asked to book our services again.
This shouldn't be continued. Recurring appointments prove to be a strong weapon for building a loyal customer base.
In a survey of mystery shopping (after taking one or more treatments), where the client says he/she visits regularly for services, several salons let him/her leave without investing any effort in turning him/her into a recurring customer.
A few salons gave loyalty benefits as a surprise without a reason. Loyalty programs are definitely effective but they should always be backed up with appropriate reasons as well as customer service. 
Advice: Appraise your staff members for recurring client appointments and focus on it heavily.
8) Missing out on a Yearly Marketing Strategy
In your busy schedule, the things that become inconsistent are – marketing, training, and management. Knowing these are the most important factors in getting more results and motivating the team.
Advice:
The marketing strategy should be serviced monthly and quarterly along with the target allocation to distribute the workload and expectations.
Consistency and regularity are both important for reporting and follow-ups. At the same time, track your growth every once in a while.
It doesn't matter how good an entrepreneur we are, it is definite to make these business mistakes in your salon at some point in time.
But it's also true that learning comes from mistakes when we are struck by problems. It helps us to grow every time. So, the take is to be flexible and always be open to learning.

Hope this helps.
Let's Build Something Awesome Together.
THE AUTHOR
Shailza
I am a passionate Digital Marketer and writer whose biggest obsession is to explore the latest marketing technologies and growth hacks for helping businesses! I love to write about different marketing strategies!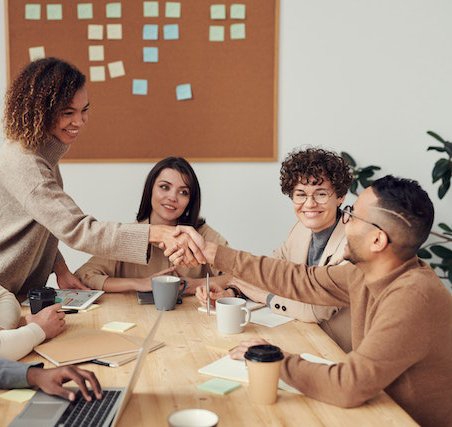 Get ready to digitally transform your business.
Let our team help take your business to the next level. Contact us today to get started on finding the perfect solutions for your business needs.