Decided to add an app to your digital brand basket? Amazing! It's a decision worth every bit of your money. But wait. Here's a note of caution before you finalize on the app developing agency. An app for your business organization is nothing less than an investment made towards its expansion and your app carries the name of your business and can amp the reputation you have developed over the years. Since it's the digital version of your brand image, the decision as to who will help you create this app idea of yours into a digital reality carries paramount importance.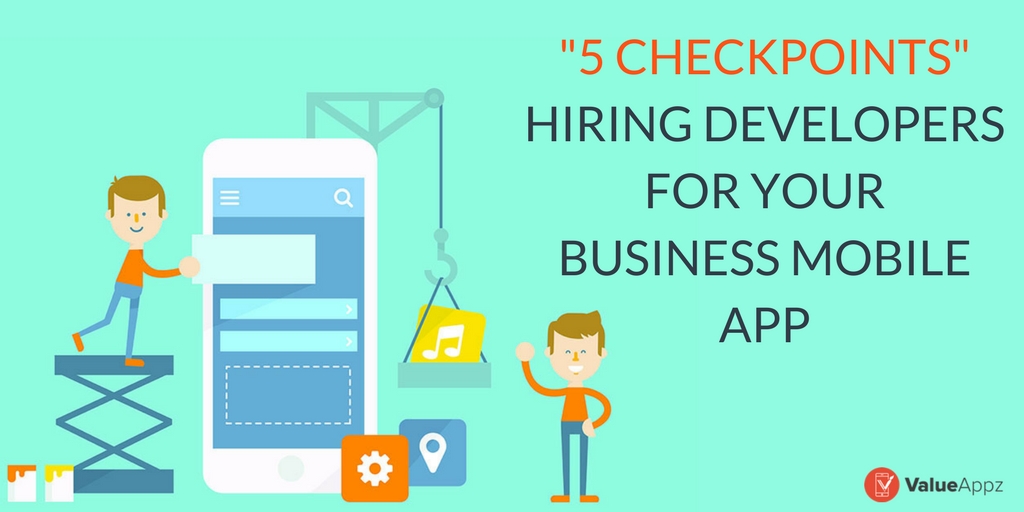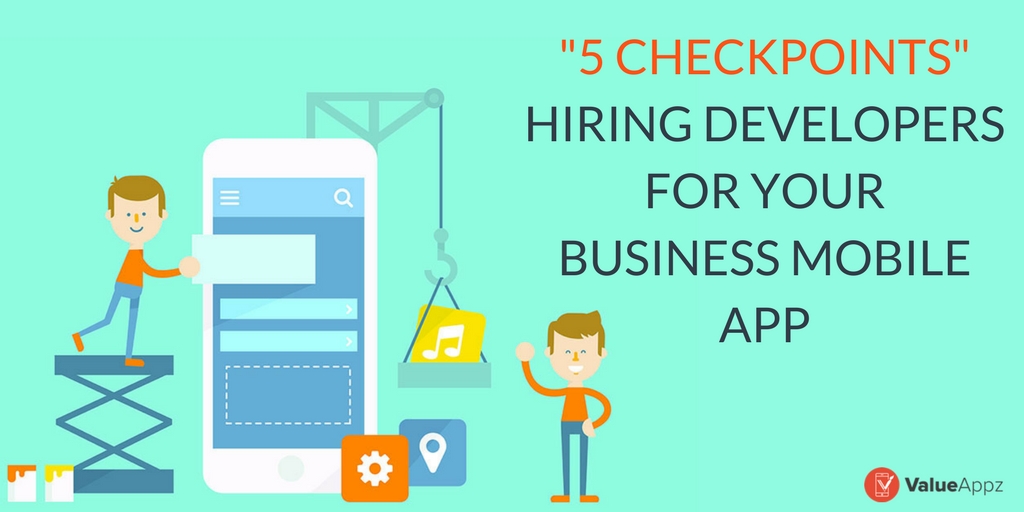 If you conduct a survey, you will surely realize that there isn't any shortage of app makers and app builders across our political boundaries yet what makes an app maker perfect for your plan is the million dollar question. From a one man shop-stop to a company with highly skilled app developers, there's a lot in store while you're on your hunt. So deciding on the perfect creator is indeed an abstruse inquiry. We can help you choose the perfect app builder based on a checklist that you ought to create for the same:
1. Validity: An app developer should be the one who can maneuver through the app development process for you and a trustworthy app builder is what should primarily feature on your checklist. Most app developers may have developed apps for their clients and chances are low that they may have an app store on any of the highlighted app stores. You can always run a test of the apps previously created by such app builders and may also try to quickly go through their client's list. Seeking the validation of a previous client also makes it easy to build a strong relationship with the prospective team.
2. The Client-Developer Relationship: Your business mobile app is your brain child and it demands a lot more than a standard checklist. App development is a journey and what makes it perfect is your travel partner. Your prospective app developer must be the one with whom you you can share an amicable, long term relationship. Make sure that you are in touch with the core team and each of the team member, who plays an important role at each step of the process is in the loop and knows exactly what you want. Extracting the best of app designers is an art and make sure you perfect it from the beginning.
3. Customized Preferences: Apart from creating an app, make sure that your app builder has the penchant to go beyond the specifications mentioned by you. Creativity in logo styles, colour schemes and other templates is a common factor. App developers have it in them to make your business mobile app look special and different from the rest of the many apps in the store. You ought to pay well and get everything worth your penny. There's a lot more to an app apart from the quintessential logo and color. Your app builder must be able to add value to your business app that will help you work towards your ultimate business goals.
4. The Cost Factor: Developing an app is no child's play and you have to plan your budget and revise it a lot many times, keeping in mind the major factors like the return on investment and certain contingencies that may occur during the development stage and thereafter. Also, you ought to know what you are paying for – from development cost to notification or the cloud data fees, there's a lot that you have to crack a deal in. Your app may need some time to be approved by play stores. This may takes a few weeks or may be sent back for modification. Modification costs must also be taken care of because your app will have to be updated based on the dynamics of the business environment in which it operates. Take note of little factors especially if you are working towards a deadline and always prefer quality over the quantitative aspect.
5. The Working Platform: Make sure that your app builder support your business mobile apps on different platform. The perfect app builder is the one who can support diversified platforms as opposed to the idea of just one. Android, Apple or a Window store; each of them can help you reach out to about 85 to 95 percent of users. Hiring teams that only work on a single platform means that you will have to search for developers efficient with the remaining trends and this can simply escalate your cost. A team comfortable with multiple platforms can help you save a great deal on such inevitable expenses.
Hiring the appropriate team for business mobile app is a daunting task. Well, you aren't simply experimenting here. It's a real try with a lot of investment and brain power that can either make or break your future. Choosing the right development team can definitely attract success as opposed to a wrong choice that can crumble it down beyond repair. The findings of a private research has found that 80 percent of the app development process have been shelved half way. Out of this about 65 percent of the plans were dropped because of the inability of the client and app builders to communicate and comprehend each other's ideas and expectations. This has led to a massive waste of money, resources and time.
In order to avoid such technical glitches, conduct a research and prepare your individual checklist and get the best on board for your business. This can help you attain your goal and expand beyond the corporate horizon.
Planning on hiring a team for your app development process? Simply connect with our experts at ValueAppz and get the best on board and we would be happy to help! Drop in an email at info@valueappz.com