Brinker International owned restaurant Chili's revamped the look of their dishes back in 2015 to perfect it for a social media appearance. Gone are the days when dining out was a simple ride to the nearest restaurant. As years passed by, cinema halls became multiplexes and shopping streets witnessed their loyalists find their way to the shopping malls. So have the restaurants – they too have witnessed a revolution when food and the concept of dining out took itself to another level. The digital food revolution had its inception with the introduction of the facility to order food online.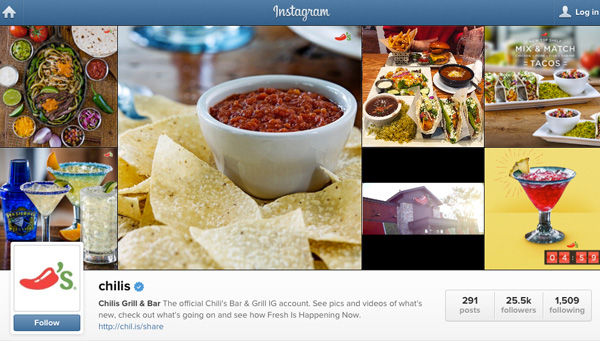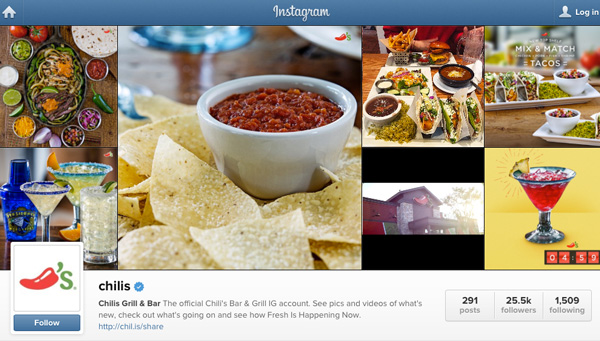 The revolution further graduated from a mere website to a mobile app. With a swarm of restaurants trying to make it big, improving your social quotient is more than just a necessity; making your presence felt is the secret potion that still reigns. Working with a group of young professionals, I have realized that most of us would like to undergo a visual experience with regard to the food that we plan to order and for this, the hack that always comes handy is the restaurant's Instagram account.
A brief research conducted by our team has found that in an office comprising of 50 employees, 80 percent of the employees browsed for the images of the food they planned to eat and this alone can help us comprehend the importance of establishing a visual connect between the product (i.e. the delicious preparations of your restaurants) and the customer or may be a potential customer.
However, even with an Instagram account, many a time, restaurant owners have failed to understand the many ways in which a social handle could help them get a lot more than what they have been deriving from it. We, at ValueAppz, have got you covered with an 7 point Instagram hacks to get your restaurant business boost its brand visibility, recognition and popularity, and thereby footfall or orders. Here're the hacks:
1. Have the best, show the best: Make sure that you get your dishes photographed to perfection in order, to begin with, your task. Dishes perfected visually often carry a tendency to be picked over their delicious but not so good looking counterparts. Simply show off the intricacies of your dish and earn brownie points employing the best possible photography skills. These are going to capture almost 70 to 75 percent of the viewer's attention.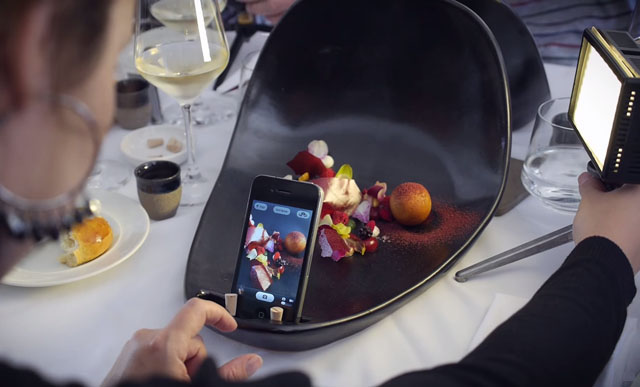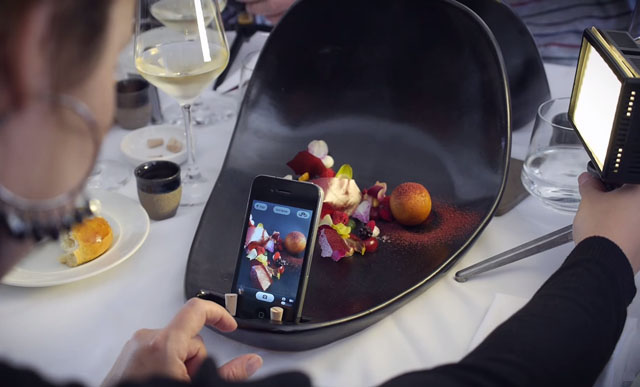 2. Follow a style: Your brand has its individuality and it is again in your power to maintain a style and flow that adheres to the company. The pictures you post, the captions, the message you intend to spread must all combine to become a part of your brand strategy.
3. Remain Connected: Consistency is yet another hack that will improve your image. In order to attract your customers, it is imperative you stay in the loop all the while. Communicating with your customers via the like buttons, comments, etc. will only bring you closer to your targets who will slowly realize your presence and involvement. It takes about 5 to 6 trials on your part to even get noticed by a potential customer. So simply get down to tracking your target.
4. Hashtags: Want to spread your name? You have to be seen with the right algorithm and this is possible if you attach the correct hashtags to your pictures. If you are a newbie, this hack is primary to begin your introductory session with your digital targets. In case you have started a steak house, Hashtags like #steakhouse #ilovesteaks #steaklove #foodporn #instafood #foodgram #ilovemyfood, and many others will make sure that you are found in the right search.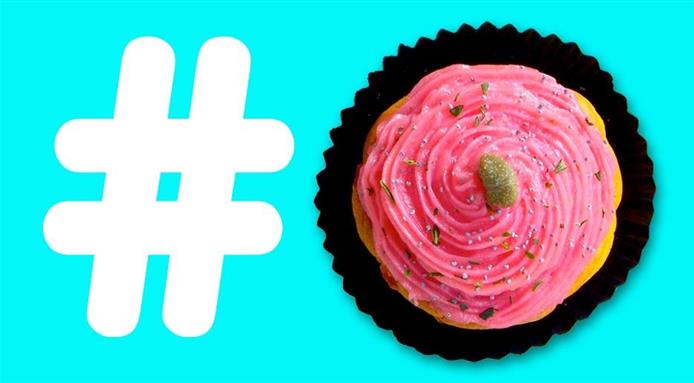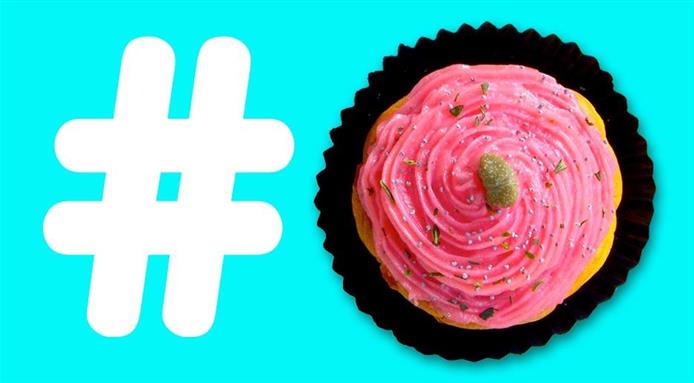 5. Interact: Socialize. Socialize. And socialize. Socializing is the key. You need not know your customers personally but your digital self must know them all. You have to keep responding to queries, ask them for suggestions and a lot more than just merely being a silent spectator in the digital space. Ask questions like "What would you prefer? Fried Chicken Wings or Grilled Salmon?" Involve your customers. It will take you a long way ahead.
6. The Business Account: Have a business account on Instagram to track your customer's timing. A business works well when it gives its customer what they require rather than offering them what the business has. Go that extra mile to track customer movements, their choices and a lot more. This will help you connect with your customers as well as team up for a little market research that would help you in future planning and decision making.
7. Contests: Run a contest on Instagram for your followers and award them with dinner vouchers or coupons on having won it. You have a range of options to pick from. A photography contest, a design, a dish contest or so. This will keep your customers in the loop and the click of a digital citizen and the good old word of mouth can help you stand apart from your competitors.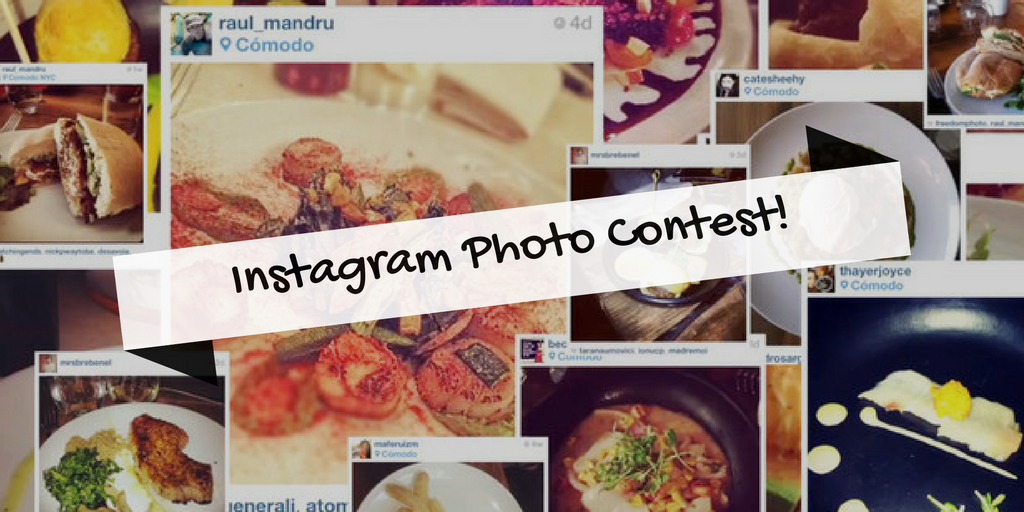 With the digital era speeding at a phenomenal speed, sticking with a single digital outlet will not help you. You have to use or rather exploit almost all the possible techniques and tools that will win it.
Having a technique in hand does not really guarantee a winning point. How exactly you employ these techniques matter the most.
Have something to share with us or need some assistance? Just write to us at [email protected]. With an app building and marketing experience of over a decade, we are sure to be of some help.