How To Build An App Like Uber Eats: Cost, Features and Revenue Model
July 14, 2021
Giandeep Singh

With the increasing number of individuals accessing the internet through cell phones and tablets, mobile application development has assumed greater importance for enterprises looking to attract more customers. As per reports, 67% of US customers use their smartphones to carry out numerous daily operations. It has been reported that mobile applications were driving 87% of the user time while web browsing scored a mere 13%. Research points out that an average smartphone owner is likely to spend 2 hours and 26 minutes on a mobile application compared to a 26-minute user time spent on web browsing. Applications are swift and convenient to use for the customers, and they offer the power of push notifications that engage the user with the business, a win-win for all the parties involved.
Moving Your Food Delivery Business Online
When it comes to the food delivery business, mobile applications are a bit hit. According to Statista, it is estimated that the online food delivery business will shoot up by 10.01 % per year till 2025, bringing about the market volume to about  $449,292 million. According to reports, the online food delivery market generated $17 billion in 2018 and has shot up to $19.472 billion in 2019. The same report predicted the online food delivery market to reach $22.332 billion, with over 116.1 million users in 2021. In 2021, the Online Food Delivery industry is expected to reach a user base of up to 2,897.1 million individuals around 2025.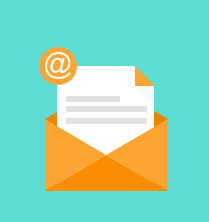 Want To Build App Like Uber Eats? Get A Free Quote.
Taking these fascinating statistics into account, if you are a food delivery service provider or a restaurant owner who is all set to experiment with the online prospects of the business, a dedicated mobile application for your delivery business must be a top priority. The pandemic and safety regulations made applications like Uber Eats even more popular and brought the food delivery business into the limelight. Luckily, for business minds just starting out, the technological world has a blueprint set for applications that you can take inspiration from, such as a food delivery app clone. While there are various ready to use APIs available to choose from, Uber Eats clone app development has caught the fancy of entrepreneurs.
Why must you build an app like Uber Eats?
Uber Eats clone App is backed by important industry features that will help you expand your business and build a reliable brand. The stand-out feature that gives your food delivery app clone the edge is the on-demand presence of cab and restaurant aggregators, which provides an efficient way to order tracking and live location status. Uber Eats clone app helps you understand the distinct features of this popular food delivery app and then implement a similar concept for your food delivery mobile app.
Uber Eats Clone App:  Features and Revenue Model
Before we discuss how to build an Uber Eats clone, it is important to understand how the Uber Eats model works. The Uber Eats application is a restaurant desk and a conveyance/delivery specialist that performs two distinct tasks,
 

Uber Eats uses a customary food delivery model that posts partnered cafes and restaurants in the application and menu. 

 

Uber Eats handles requests for delivery and conveyance using its network logistics to deliver orders from restaurants that do not provide a delivery option. 
Mentioned below are some of the stand-out features of Uber Eats that make it a suitable choice for your food clone app development: – 
 

Uber Eats has inbuilt features such as recommendations, advanced search in restaurants and categories, restaurant details, delivery details, pricing, discounts, order tracking, etc. 

 

The primary revenue strategy employed by Uber Eats is charging a conveyance fee from $2 to $8 per request, depending upon the distance between the clients and the eateries. 

 

Administration and Service Fees from 15% to 40% are charged for each request processed through Uber Eats. 

 

Uber Eats usually earns a 30% commission from the restaurant partners on the total cost of every order users make on its platform. 

 

Uber Eats charges for Marketing and Promotion requests by restaurants who want to promote their search and visibility on the app home page. Restaurants sign special contracts to offer exclusive promotions on the app, to get more orders. 

 

Uber Eats applies a dynamic pricing algorithm on high demand hours. This is called the "busy fee" which is calculated over demand on the number of orders placed in the same area and the availability of delivery executives.
Get in Touch With Our Team Now.
How to make an app like Uber Eats?
As an entrepreneur, you must have a thorough understanding of market trends and research extensively for understanding the target audience. Here are all the important aspects of Uber Eats clone app development: – 
   

Know the development steps

: – The simple steps to construct your

Uber Eats clone

food delivery application are: –
Choose the food ordering script. (Uber Eats clone script)

Assess your needs and requirements and understand the software according to your customizations.

Alter the restaurant menus and services as per your business model and brand concept.

Plan out an efficient launch for your food delivery website and the application. 
   

Identify the demographics

: – The best way to start the

Uber Eats clone app development

process is by listing down all the demographic markers in your area. Try answering these questions while you decide on the development process: – 
What is the overall age demographic you are targeting?

What is your unique selling point?

What are the existing problems in the industry you want to tackle?

How are your services different from the one apps and services in the area? 
   

Understand the basic requirements

: – The basic requirements that you should keep in mind while creating the application are: –
Keeping the design interface simple

Using minimal and appropriate graphics

Ensure error-free integration and app browsing. 
Check the Technological Stack Requirement
As you develop the food delivery app clone based on your business model, software technicalities are necessary to ensure that the application runs seamlessly. Uber Eats App has used the following specifications in its tech stack: –
iOS and Android Platform

Kotlin and Swift Programming languages

Back-end development with JS

Amazon cloud storage

Google Maps, Core Location Framework for Maps

Google Directions for easy navigation

Google Places, MapKit for location and addresses

Using APIs like Grub hub

and Foursquare for restaurant aggregation

Google analytics for service and application analysis

Social media and SMS integration with Facebook SDK and Twilio, respectively

Payment portals by Braintree, Square API, Stripe, PayPal
Talk to Our Experts Now And Give Your Business a Digital Makeover.
Determine the features of your Uber Eats App clone
Uber Eats has certain features incorporated into your Uber Eats clone app for a better user experience. These features include, 
 

Database management:

Any data registered such as restaurants, number of clients, delivery executive etc. is managed in the app. 

 

Customer management:

The admin can check buyer details of customers, the number of orders, date, time, and billing of orders.

 

Restaurant management:

As the admin of your app, you can review restaurant activity, offer, and add or subtract any restaurant from your platform.

 

Offer management:

You can apply new deals in collaboration with a restaurant, issue offer/discount coupons, etc.

 

Revenue management:

You have access to all payments that can be managed on the app including restaurant commissions, delivery executive fees, etc. 

 

Feedback management:

Any feedback received from the customers, restaurants or delivery executives is manageable in the app.

 

Notifications:

You can manage SMS, Emails, App notifications for the clients, delivery boys and restaurant owners.

 

Customer Features:

Your customers can avail themselves of features such as quick registrations, food menu browsing, various restaurants, offer deals, special discounts etc. On top of that, customers are guided to a secure payment portal, tracking status and live location access on every order.  

 

Restaurant Features:

When you collaborate with restaurants, the owners can register themselves, receive order alerts, access customer details and issue offers and discounts on approval.

 

Delivery Features:

Delivery executives can access their side of the application interface to receive order alerts, location tracking, delivery specifications, status updates, order management, etc. 

Development Cost of Uber Eats Clone App
Typically, the creation of a food delivery app costs according to the requirements for the application. The expense of a food delivery application like Uber Eats thoroughly relies upon the features of the application which you choose such as, the platform (iOS, Android or both), the experience of employed engineers, the area where you intend to employ designers and several other aspects of the specifications. 
The cost for Uber Eats clone app development starts from US $10,000 and will increase as per the features required. The basic features for the food delivery app clone include a user-friendly interface, visible promotions and offers, efficient order scheduling, easy payment option with multiple wallets access and an accurate GPS Tracking System. The per-hour cost for Uber Eats clone app development can range between $12 – $50 per hour, depending on the food delivery clone app solutions provider. 
Food delivery apps have emerged to be extremely useful in recent times for businesses as they increase visibility, offer ease of access, and help create brand recognition for the business. So choose your food delivery clone app solutions provider carefully and fast track your business on the path of growth.
Let's Build Something Awesome Together.
THE AUTHOR
Giandeep Singh
I am a writer and marketing specialist who loves to explore new digital strategies to boost business growth online.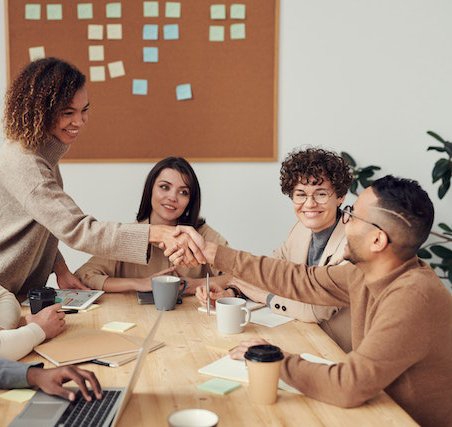 Get ready to digitally transform your business.
Let our team help take your business to the next level. Contact us today to get started on finding the perfect solutions for your business needs.