Foodpanda, a revolutionary app that has changed the way people choose restaurants and cuisines, has created a landmark in the history of restaurant apps. Foodpanda has been on a roar since its inception and the reason is their Quick, Hassle-free and Reliable service in the Food Segment. The concept of Online Food Ordering has changed the Food Business completely and Foodpanda, Zomato are only a few names that have been a part of the successful and productive change.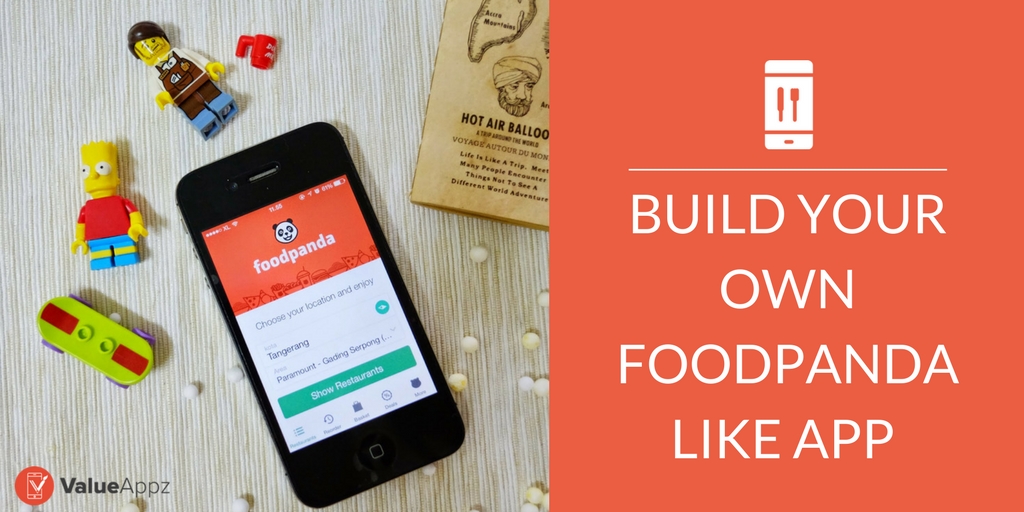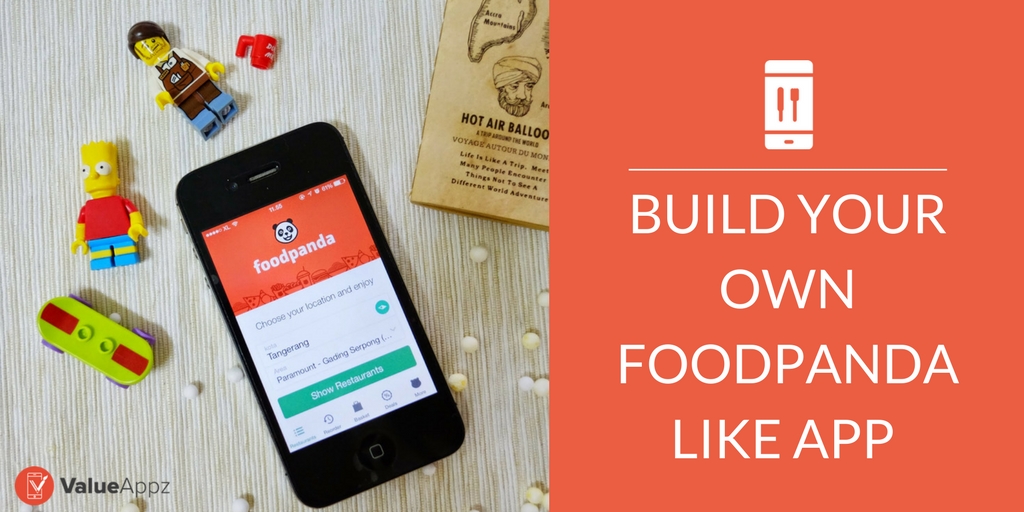 How does Foodpanda work? What if you want to have your own Foodpanda or Zomato? How much will it cost? What are the challenges with Foodpanda? Whom should you contact? We are going to discuss all these queries while going further. Sit back. Relax!
How does Foodpanda work?
The mechanism behind Foodpanda is very simple. Foodpanda works in a Two-Dimensional Model. The First Model deals with the Restaurant Owners and the Second Model deals with the Consumers. Both the models are discussed below.
Foodpanda asks you to fill up your registration form and after paying a registration charge, your restaurant will be listed on their Website and Mobile App. However, after the successful listing and registration, Foodpanda will ask you to pay anything between 12-20% of the order value for every purchase made through Foodpanda.For Consumers
For a customer to enjoy Foodpanda's services he just needs to visit the Foodpanda's Online Portal or the Mobile App. Therein, he can select the desired restaurant and cuisine from the list of available restaurants in his locality and place the order.
Going by this approach obviously, saves a lot of effort and time both for the Restaurant Owner and the Consumer.
What are the Challenges with Foodpanda?
Foodpanda and Zomato are inarguably best service providers in Food Ordering Platforms. However, there are a few challenges that are needed to be addressed.
High Registration Charge.
Asks for 12-20% of the order value for every purchase made through Foodpanda.
The software fumbles when demand is high.
Pictures of Cuisine not available.
Shuts down completely sometimes.
Zomato has two different software – one for Browsing Restaurants and one for Food Ordering.
It's not that Foodpanda or Zomato are not aware of these challenges but they are yet to resolve the issues. Building a solution without these challenges is very much possible and we are here to provide you exactly that.
What if you think of having your own Foodpanda or Zomato?
Foodpanda or Zomato are just software. If their owners can have them, you can also have a solution like them or maybe something better than them. There is no rocket science involved in having a Web Base Food Ordering Platform and a Mobile App for the same.
There are several ways by which you can have a Food Ordering Platform. One successful and reliable approach is the Productized approach. There will be some cost involved in the development of the solution. Let's see the Productized Approach and the Cost Involved in detail.
How much will it cost?
How much are Mobile Apps going to cost you? Should I contact a Professional Organization or Hire Developers? Here are the answers to all your worries.
Getting an app or website development company to build your app can cost from $10,000 to $60,000 for a small to medium sized app. The range is so vast because it will depend on the complexity of the software, the functionalities you look for, the number of screens, the customizations, type, etc.
Getting an app or website developed and designed from a freelancer along with the changes, edits, and rest of the tasks can cost up to $5000-$10000 – quality and process remain dicey here.
Getting an app or website developed and designed by an app builder or an app maker by yourself can cost up to $6000-$7000 on an average, but again, the limitation of customizations, scalability and technical know-how could hold you back.
Getting an app developed from a Product-based solution provider can cost from $3000-$8000 along with all the customizations you need, aligned processes, required experience, and technical support and onboarding.
These costs are the basic costs – however, may differ from region to region, platform to platform, technology to technology and functionality to functionality. Do research and dig well on your requirements and the solution provider you choose because this app is going to be your business's pivot to success.
What is a Productized Approach?
This is one of the most cost-effective and efficient methods of getting your own business app and website done. In a solution like this, it becomes easier for you to customize a pre-coded product that suits your business type and requirements. Since it is a productized, solution, it has a quicker turn-around and has a myriad of contemporary feature options.
Benefits of a Productized Approach:
Development Cost is very less.
It's a Fully Customizable Solution.
Easy Drag and Drop Designing.
No Follow-up required.
Whom should you contact?
Online Portals like "ValueAppz" and "RestroApp" are very proven and reliable solution providers. Here you can have your own customized Food Ordering Mobile App and Website developed in absolutely no time.
They work in a Build, Publish and Install approach. Select your own theme, background. Submit your solution to Windows, Apple and Google Play Store. These are only a few services provided by them. What are you waiting for? Visit ValueAppz and RestroApp and get your product ready and running quickly.
For any further queries about mobile app technology, a web-based solution, integration, custom solutions or anything else, just drop us a line at info@valueappz.com and we'd be happy to help!