How To Develop a Grocery Delivery App? Cost & Key Features
August 10, 2021
Giandeep Singh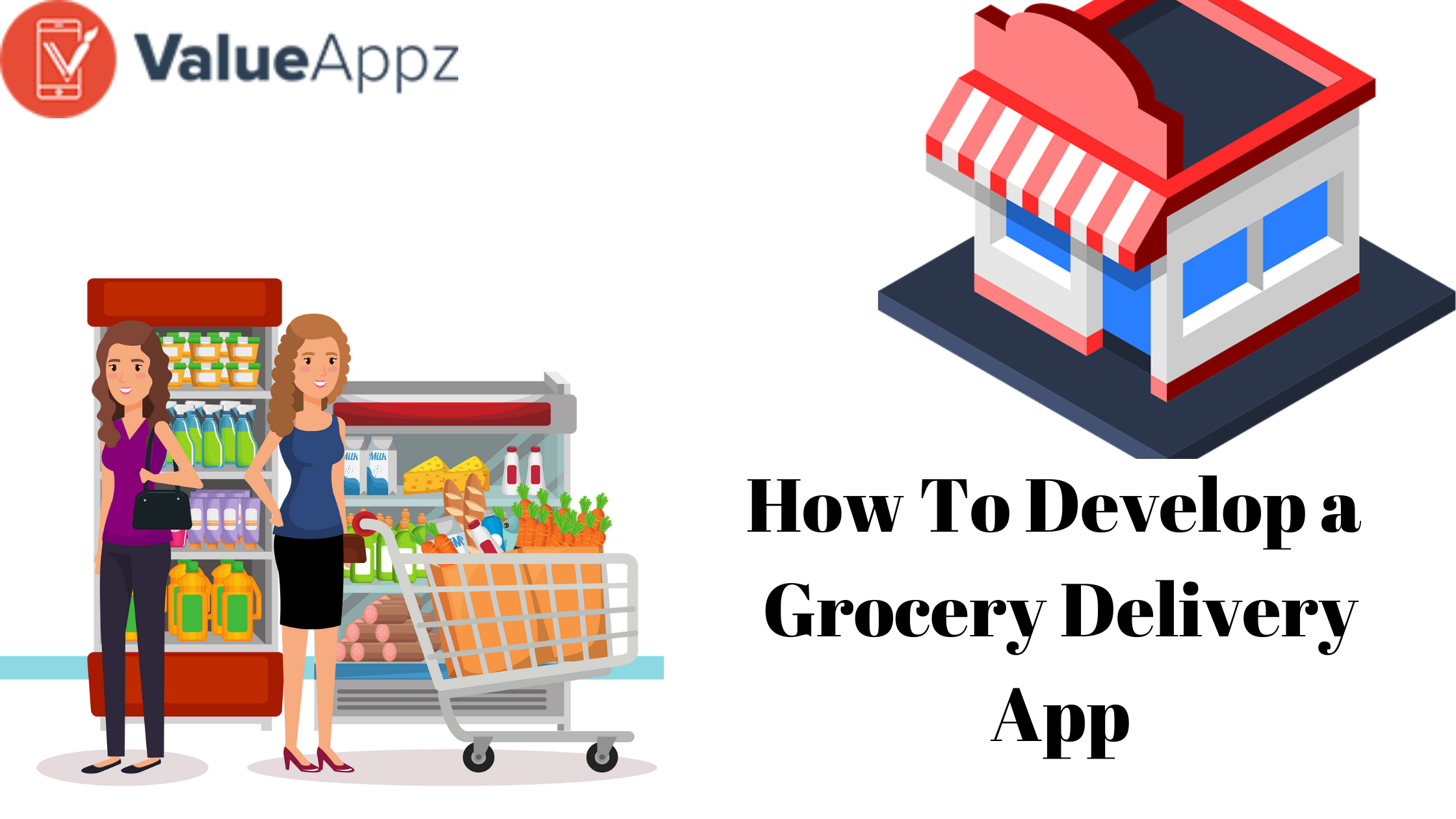 Table of Content
Follow Us
Over the last few years, mobile technology has acquired a lot of popularity and made significant progress in the retail industry. The increase in internet usage and eCommerce applications has made more people turn to the internet to shop for clothes, pay bills, acquire new skills, and buy home products and groceries. E-commerce smartphone applications are gaining popularity these days, and grocery apps are becoming famous as well.
Here are a few reasons why you should build a grocery delivery app 
According to the reports of WHO, The global market for online grocery delivery was USD 190 Bn in 2019. The online grocery market is likely to grow around 28% CAGR between 2020 and 2026. People have begun ordering more groceries online because of COVID restrictions. The comfort factor of not going out to buy for low-involvement purchases has also increased the trend. 
Enhances the Store Efficiency
The market has gone beyond the traditional trade area. People in nearby zip codes can also choose the products from the grocery store and ask for delivery. The grocery store should focus on stocking the right products at the right price and deliver them at the right time to the customers. 
This app will quickly increase the business for most of the small grocery stores. Investing in a marketplace can also empower small grocery stores to sell online.
So, a grocery store must have the opportunity to go online and do business. 
Let us look at what you should build in a grocery delivery mobile app. There are three stakeholders in this model. They are 1) Customers 2) Grocery store 3) Delivery partner. The must-Have Features would be
The initial customer contact takes place on the registration page when the user creates an app account. Keeping user records is essential for implementing a trouble-free customer delivery system. The user may get registered using an email address and a phone number. Incorporating social media in the businesses is becoming increasingly popular as a means of ensuring a seamless operation.
Features of Product Search
You must set the mobile app interface to enable quick shopping. Consumers may use the app to search for things in several categories such as price, brand, and size and compare products using pre-set criteria.
This tool sends one to push alerts about the biggest bargains, seasonal offers, and coupons.
Payment gateway integration
Payment gateway integration enables customers to pay using a variety of methods.
Integration of an e-wallet 
The software can include an e-wallet into which the user can load money to ensure a smooth and quick check-out process.
Organizing and tracking the order for distribution
The simple distribution plan allows one to check the progress of your orders and know when they will be delivered.
Discount vouchers and coupons
When customers pay on the app, they will be able to access and enter their discount code.
This feature allows customers to place a repeat order or select a previous product, ensuring a seamless user experience.
Customers may swap payment methods for a particular store or product on the app using ratings and reviews.
Cancellation, exchange, and the replacement order
T

he app will generate a complaint, return, or refund request if a customer receives a damaged item. Cancellation and replacement are two options.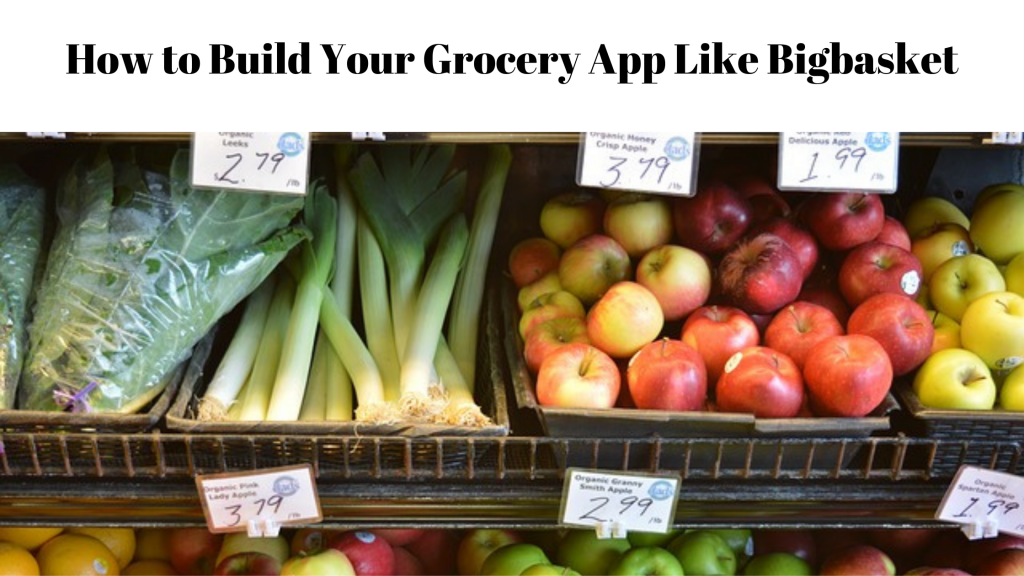 How to build your grocery app like Bigbasket / Instacart
Building an app like Big Basket or Instacart is easy. There are lots of technologies that help to develop apps easier. There are also time-tested clones that are available in the market for you to adopt. You can always customize these clones to suit your unique business process. 
To decide what sort of app, you would need to go through the following process to determine your business model.
Conduct a good market research

Identify a niche market for your service

Work on the needed features in your app

Evaluate Build Vs. Buy for the app

Deploy and Promote your marketplace or grocery app
The combination of intelligent marketing strategies and cutting-edge technology might help your grocery app thrive. It enables the creation of a well-functioning food distribution system that can handle everything in one place. It all comes down to delivering a good customer experience for placing, delivering, payments, and essential food shopping.
Costs of Developing a Grocery Delivery App
Several factors determine the total cost of a grocery shopping or delivery app. Let's have a look at the ones that have the most significant impact on app development costs:
App Complexity – 

The intricacy of your app and the number of features you're willing to include will be the most significant cost factors in creating your supermarket app.

Dimensions of the Development Team – 

The number of app developers participating in the app development process will significantly impact the cost of your grocery app. The price may also be affected by the inclusion of developers and specialists.

Platforms to choose – Android is the most popular mobile platform in today's world, with iOS close behind. As a result, the platform you choose will significantly impact the cost of your project.
Location – The hourly fee paid to the developers varies from one location to the next. The change in the price is because the company's resources, skills, and experience vary significantly.
Hiring a team in-house and building the app from scratch will take a lot of time, effort. The business model of the grocery app business may even change by the time you finish developing the app. It is better to procure a clone of the marketplace or the online app you are trying to build. Purchase of the clone will help you go online in a few days, and you can begin making money. 
Conclusion
You will have to look at an optimum mix of features to get started. The wish list of features can be divided into Must have and Nice to have. You can evaluate the competition and find out the most important features they have. Then you can connect it with your audience and see if they would be interested in those features. 
You will now have to come up with the scope document. Then you can see the existing clones that are readily available in the market. You can do your due diligence and can pick up a robust app, Clone app and the one that suits your needs. The cost of a clone will be 1/5th to 1/6th of the price that it would take for you to build if you would do it on your own. 
The clone can also be deployed within a few days as against a few months that it would take to do the development in-house. 
THE AUTHOR
Giandeep Singh
I am a writer and marketing specialist who loves to explore new digital strategies to boost business growth online.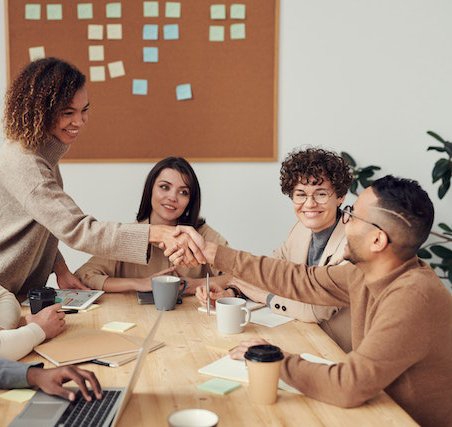 Get ready to digitally transform your business.
Let our team help take your business to the next level. Contact us today to get started on finding the perfect solutions for your business needs.