A student – teacher interaction under a tree to a more classroom oriented curriculum; education in our country has undergone a tremendous change. From simply imparting the various aspects of life to learning them practically, things have changed drastically, not just for the students but for the teachers and parents as well. In the past, students were handed over to the teachers who helped develop the student. These days, parents are interested in getting themselves involved in everything that their child does and educational institutions have realized how important it is to involve the parents in the shaping of a child's future.
Well, it's now time to implement a teacher to parent communication app that s used on both sides of the conversation. The optimal educational application is the one that is easy to install, intuitive while used and permits involvement and also helps establish connections among the users. The app must enable parents and teachers exchange their views, opinions, etc. about their pupil without having to meet on a one to one basis.
School Mobile Apps
Easing the life of parents, teachers, and students, school mobile apps can help you in a lot many ways by involving the adequate amount of tech in education:
1. Text Notifications:
Efficient, easy yet informative, if there is one easy way to make parents' life easier, it is by quick text notifications that work like a reminder about an event, examinations, educational visit or any other important event at school. The app gives teachers complete control over to send text notifications to parents. They may tailor it as per their convenience.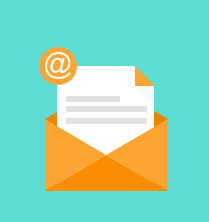 Contact Us Now For School Mobile Apps.
2. Calendar:
Schools usually have a lot many activities and forums and each forum has a separate activity calendar. It gets difficult for students and parents to keep a note of all the forums and their activities. An inbuilt app calendar will help sort out the confusion. Syncing with the various events, competitions, schedules and all other meetings will help students and parents manage their personal schedules to accommodate such events and teachers may use the calendar to notify any changes in case of an emergency.
3. Direct Messages:
A school app allows parents to directly connect with the faculty via direct manages. The ease of one to one communication within the app makes true connections with parents. Both sections of the users can put forward their concerns and suggestions. The student may also be involved if the need arises. The teachers need not mail the parent separately and then call them to school for detailed discussions. Real-time discussions save a lot of time and efforts.
4. Group Conversations:
School mobile apps do help schedule a one to one meeting. But in case of a general discussion, school apps permit more than one set of parents involved in a conversation for better communication and clarity. This will help throw light on various matters that need both parents and teachers to be a part of and make quicker decisions. This helps a great deal when the topic of discussion is that of general interest and every parent gets to know about matters that affect their child.
Get in Touch With Our Team Now.
5. Multilingual:
an incredible feature of the school mobile app is that if more than one language is spoken in your school, the app can help translate into the desired language with ease. Most of the apps can understand and apply almost every regional language and foreign tongue. Communication at its efficient best; school mobile apps has managed to bring about a great level of comfort and ease in the field of communication. Hence, it doesn't matter if a child's parent does not follow the teacher's language. The mobile app for business helps them communicate efficiently.
6. Photo Gallery:
 Almost every parent would love to see their child learn and participate in school. With the help of a school mobile app, every parent may find it easier to see pictures of various activities or events their child participates in. A photo gallery may be used for this purpose and a step further would be to tag a student when his or her photograph is uploaded. This helps them watch the progress and a sense of contentment fills in them.
School mobile apps are indeed technology's boon to keep students, their teachers and parents connected for the better future of the child. When used appropriately, the app can increase the efficiency of the educational system as a whole. With more and more school understanding how crucial it is to remain connected with parents, the app has helped bridge the connect.
If you feel it's time for your school to have an app that can help better the working of your institution and improve the student-teacher and parent connect, don't wait any longer. Drop us a line at [email protected]. At ValueAppz, our team of school mobile apps knows what it takes to connect you with your students and their parents.