With an entourage of so many digital components being launched, it is quite evident that almost every e-commerce store has a mobile app in its media kit. If you are an e-commerce store owner (which is probably why you are here!), let me remind you, it's imperative that your app story doesn't become a history soon after its introduction.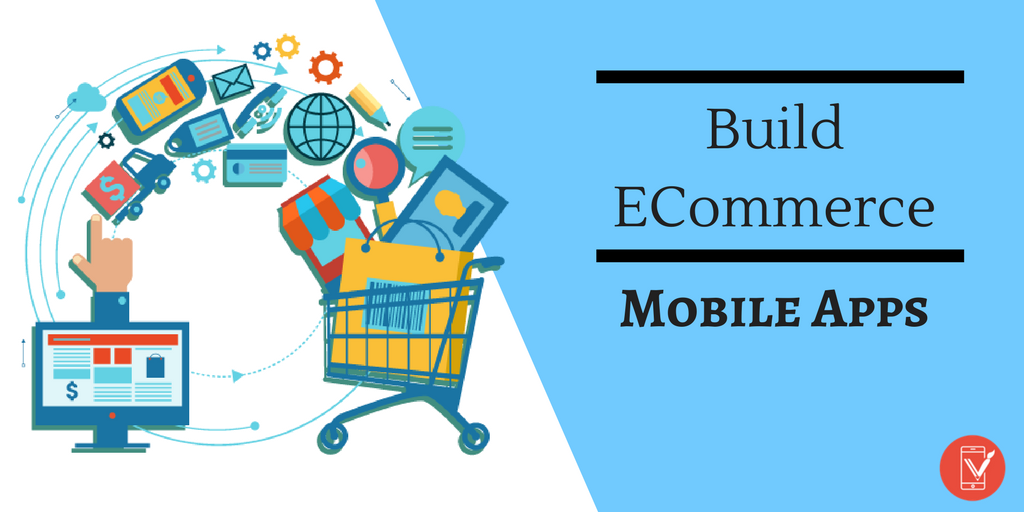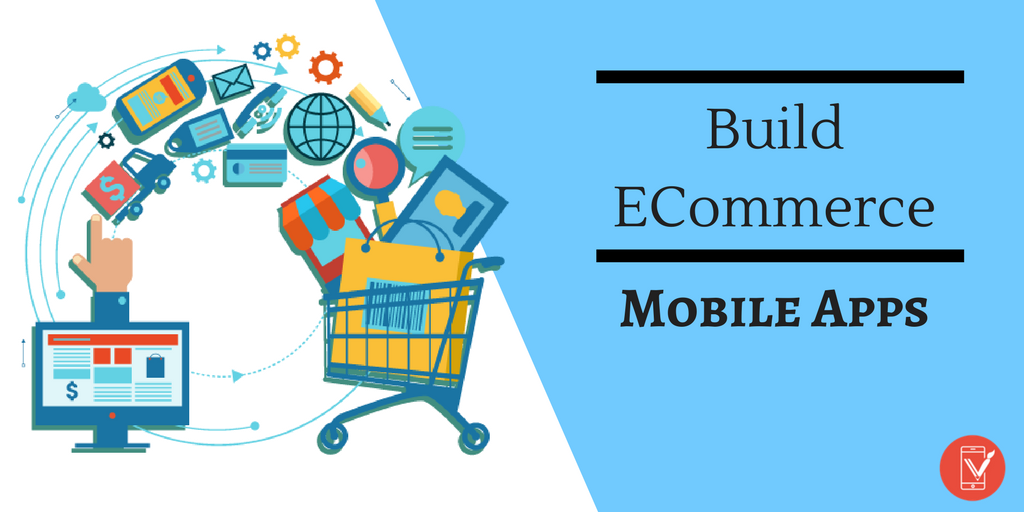 With an average mobile phone user spending about 53% of his time on apps and inviting 42% more traffic to businesses as compared to their desktop and tablet contemporaries, the e-commerce ecosystem is just getting bigger with using eCommerce app builder. What makes it even better is the revenue they bring – a striking 35% of the total.
There's a lot that has to be done to your app for it to bring out the best possible results out of itself. Apart from the lot of money and time that you may have invested towards it, what it really needs regular makeovers and updates, and this is only possible if you remain adept of the best features that could add a cybernetic flavor to your ecommerce app builder.
Haven't got an update on the latest trends for 2017 and beyond? Here's our take on what's trending in the app world, post three months into the New Year:
1. Mobile Wallet: Till a few months back, providing multiple payment options was a vital feature but today, users look forward to having an account to deposit their money in your app wallet. It is quite an interesting fact to know that in a research conducted by Statista found that almost 45 to 50 percent mobile app users prefer to have a mobile wallet. The reasons for such a response is because of the ease of use. Users don't really have to keep entering their card and other details every time they have to make a payment thus, helping them save time, hassles and efforts.
2. Location Based Marketing: This is another most sought after feature considering its multipurpose functionality. It can double up as your advertiser, marketing personnel, research tool and sales generating help. Location based marketing helps you to track the places your customer often visits, helps you customize notifications once they are located near your store or even simply let them know about the very many options they have at a point in time. If customized appropriately, these may help you get a better conversational commerce edge.
3. The One-Click Point: Most users would agree that they loathe the point where they have to enter their personal details and payment information to make purchases online. This year, most app developers will have it on their cards to provide their customers with the best possible user experience with the one-click auto-fill feature without compromising on security frames. This will increase social or single sign-on options for signup with Google or related accounts.
4. Indoor Maps: Having an indoor map feature on your app gives you that extra point because you simply don't just lead your customer to the entrance of the mall. Instead, you give them extra attention by guiding them through the insides of the mall or any other location as the case may be. The users who may benefit from this feature range from shoppers to technicians and drivers. Whether in a shopping mall, business complex or any other space, it helps the user reach the right spot saving time and reducing the irritation of not being able to locate a store. This only adds to the convenience factor of your app and also increases the face value of your e-commerce business app as well as your brand.
5. Augmented Reality: Augmented Reality is no more science-fiction. With technology showcasing its best, every single part of our life will be in a cohesive relationship with its evolution. Augmented reality apps successfully fulfill all your business needs, be it generating a strong brand recall or improving customer engagement. Inculcating this feature is definitely going to help you spread the wings of innovation beyond its conventional horizons. Be it banking, healthcare or any other business, augmented reality is shortly going to change the way the world looks at potential.
From locating a user's geographical location to gesture recognition, your app has to be capable enough to encompass this big wide world on a smartphone screen, that of your user's.
6. Content Quality and Limits: There is a lot of content that floods the internet. Precisely three years back, Mark Schaefer, executive director of Schaefer Marketing Solutions had predicted the coming of a content shock and how it had started showing its precipitous effects. Content must be limited to a level where people can digest it. With a superabundance of material, it will backlash at its source. With the issue seeping through the web at an alarming rate, apps from now have to be aligned to give what the user demands and must encompass the keywords, SEO norms and the rest to survive. 2017 is going to witness quality material.
7. Security: With a lot of many features making its way to the quintessential app list, a point of serious concern is with regard to security. With hackers employing their best, app developers this year have to pay a lot of attention and brainstorm over this. With security concerns looming over them, businesses cannot operate at its optimum. With a lot of personal data that one tends to share in the cyberspace, security threats often pose hurdles for e-commerce apps through which sensitive information may have to pass. Hence, 2017 is going to witness high-intensity security features to secure.
With conversational commerce trending, eCommerce mobile apps are going to enter its second phase and 2017 and beyond are going to see a revolution in the e-commerce world. Business owners will realize that mobile apps at this point are yet to reach their penultimate best. With smartphones contributing over 31% of the revenue, one can say that it is the end of the app era the way we have perceived it so far. There is a lot yet to decipher.
We're sure you are contemplating on inculcating the latest features trending in the app world and you deserve the best to extend their expertise. Looks like we are on the same page. Write to us at info@valueappz.com and we might be of help to each other.