Technology has turned the fashion industry upside down and nobody can ever question the kind of facelift the industry has, is and is about to experience with the mobile revolution.
It started off with simply clicking pictures in different clothing styles and sharing it with friends and the likes for an opinion about the same. Imagine the time when fashion was restricted to the masses within the four walls of a boutique or a mall. Limited choices, styles and pricing options. Suffocating for shoppers now to even look back at it!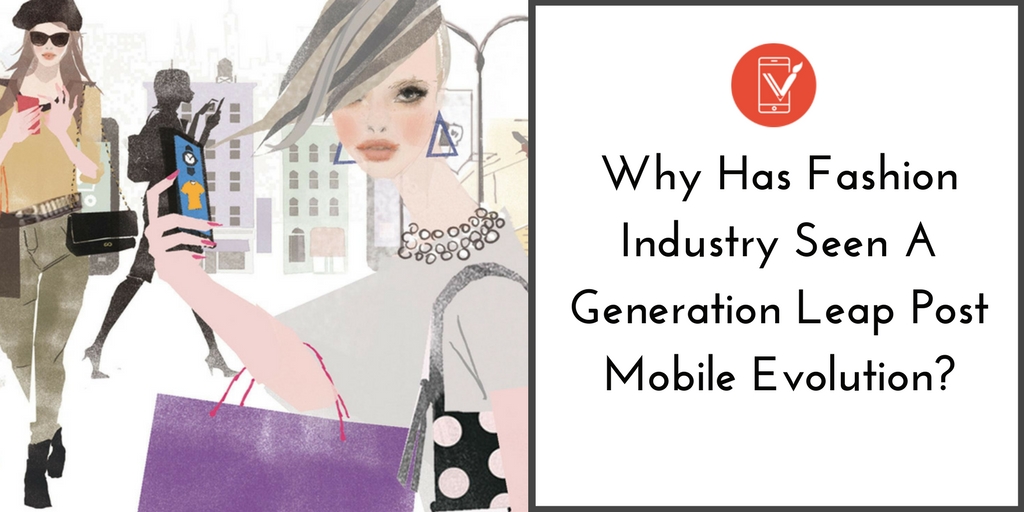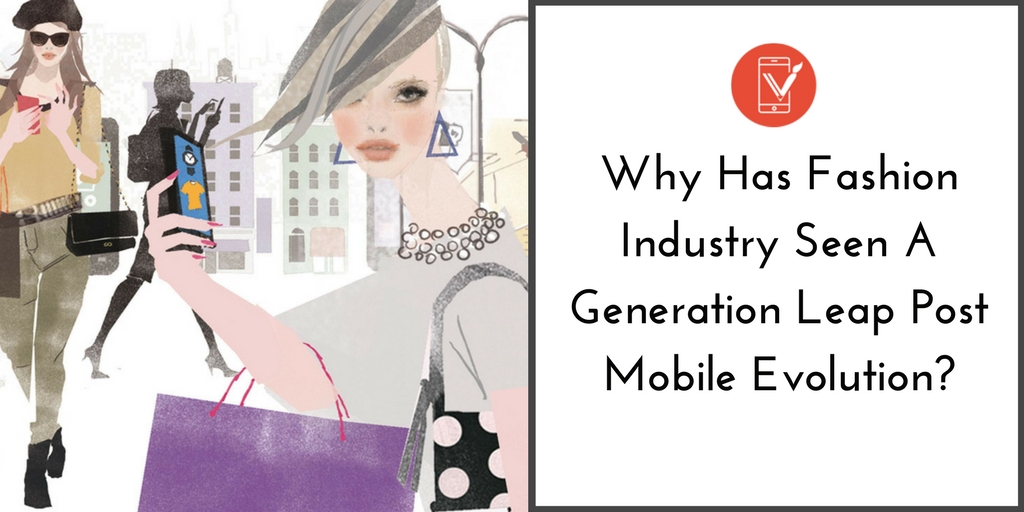 A lot has changed since then and now fashion doesn't really mean couture spreading its wings. It means the ability of such fashion to reach out to the masses, crossing all the geographical barriers. Accessible to a larger spectrum of consumers, this is the work of technology that has now empowered the fashion industry to expand.
Remember the late 1800's, a time when fashion was nothing beyond the printed catalogs that could reach the remotest areas via postal services? Let's accelerate it to the times after a hundred year where fashion then spread via television commercials and magazines. A treat for the eyes, these seemed to be the penultimate revolution of the times. It's 2017 and we now know that it wasn't the end of the revolution. It was the beginning of something beyond the comprehension of times. Computers and the internet have done a great deal since their inception and now it's the m-revolution that has snatched the limelight to its gain. Fashion at your fingertips is what we are for now. With such advanced ideas combined with technology's best, the fashion industry is now easily accessible to anybody who has a smartphone in his digital stack.
Access to their favorite brands and a lot more has finally made fashion a household affair with social media making its contributions at large. Technology in the fashion industry has done its part for both suppliers and the users. From inventory and costing techniques to options and access; mobile apps have redefined the game here.
1. Inventory, costing and payment: With the power of technology, online fashion stores have been able to sell their goods across the longitudinal and latitudinal barriers. From checking the availability of the design to the date of delivery, the ability to deliver custom-made wares and a lot more can now be handled with this power. Payment technology that includes traditional credit and debit cards and the most modern services like online transfers and PayPal; has also made it easier to cater without much delay. No matter where you are, your business is now a global deal confined to your smartphone screens. Controlling costs, maintaining inventory and collecting payments and a lot more to make sure that your business does the best; it's the m-store revolution that has empowered your idea.
2. The Social Media and the Social Bee: It's no secret. Social media has completely taken over our lives. It decides our preferences; the places we visit, the food we eat and a lot more. So, it isn't a surprise when one points out that fashion retailers have done their bit at utilizing the free advertisement option to the maximum. From Facebook to Instagram, Pinterest to a lot more, these social media savvy retailers has spread out immensely. From personal ads and daily tweets, there's a lot that these folks have done to hit the soft spot. It is also interesting to note that many international brands have hit their goals after having resorted to such options. American luxury brands like Coach, Victoria's Secret, Ralph Lauren and Old Navy are some of the many brands that have extensively used the fatal combination of social media and the m-revolution to its maximum best. Many Indian fashion startups have also followed the suit and it is indeed a very interesting fact to know that about 65 percent of such establishments have been able to make it huge.
3. The complete fashion experience: Mobile Evolution has taken the shopping experience a bit beyond its realm. There's an app for almost all your shopping needs and with almost 70 percent of such apps finding success in its roots, there is no doubt that mobile technology has hit the sweet spot to its advantage. From an app to check designer creations to an app where you can trade your apparels for either money or similar apparels, a whole lot is being brainstormed and experimented with. The pioneers of the m-revolution fashion era have understood, accepted and are sure to vouch for the indefinite ability of the mobile revolution to amp the fashion industry.
4. Shopping on the go: Shopping isn't a planned event like it used to be till a few years ago. It's the time of fashion inspired shopping and what makes it better is the aftermath of the m-revolution. From season's best to event-based options, fashion isn't restricted to anyone. It's when the eye meets the passion for style that a shopping expedition is sought after and with so many such instances, users now can simply make their purchases without restricting themselves to some time period. Shopping- anywhere, anytime is the new mantra and this is what the combined fashion industry stands for. Whatever you need, whenever you want it; that's the power of the new shopping technique.
Fashion has indeed witnessed its very own makeover and thanks to the continuous rounds of innovation, the feat hasn't really come to an end. Fashion and technology will never decelerate and it wouldn't be wrong to point out that this is the humble beginning of something even more amazing than what meets the eye and the senses. With over 60 percent of the Indian population having a smartphone, mobile evolution is here to stay. From virtual makeovers for users to global business wings for the supplier, it still has a lot more to explore.
So what's your take on the transition in the fashion industry from the late 1800's to the year 2017? Do you want your fashion label or brand too to be a part of the Mobile brigade? Do you want to make it big in the fashion industry? Time to think about a beautiful, classy and modern mobile app for your fashion label. We, at ValueAppz, have built more than a 100 apps for fashion and retail clothing stores. To have a look at our fashion apps portfolio, just drop us a line at [email protected] and we will get back to you.