A research conducted in early 2015 by a group of developers from India found that of most B2C models, the most sought after development will be the grocery mobile app development. The research definitely stands true when compared to the latest online research findings that show that 25 percent of online browsers order grocery produces online and the growth rate is expected to grow further by 55 percent.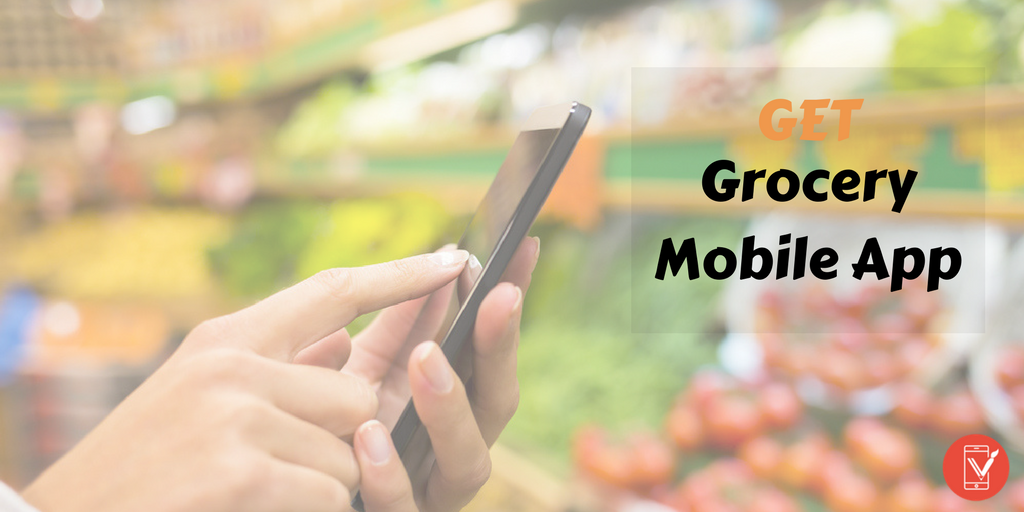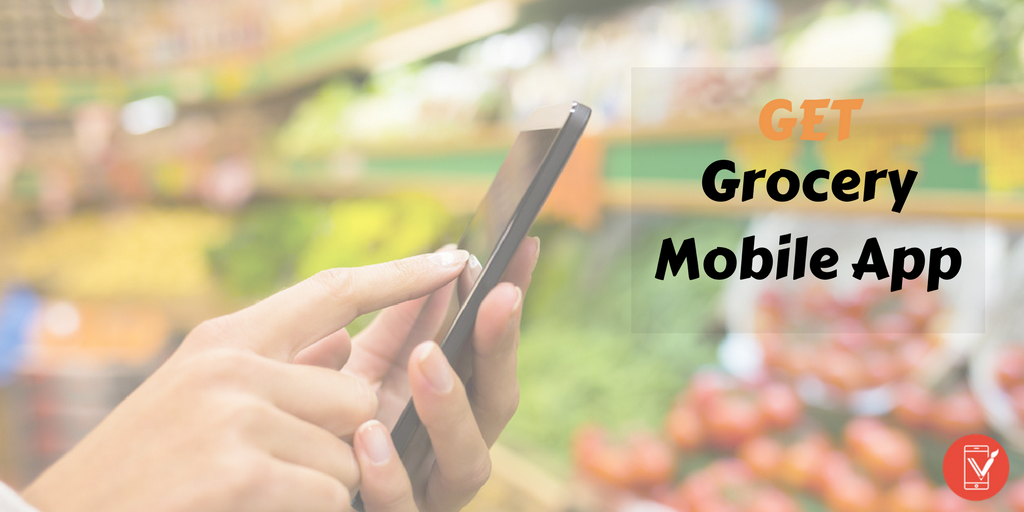 Along with its prospects to grow and spread across the web world, comes the herculean task of retaining your online users. According to a research conducted by Harvard Business School, if online grocery mobile apps manage to maintain the customer retention rate at 5 percent, chances are high that their profits may increase by 25 percent.
Sadly, most grocery apps in the Asian sub-continent have failed majorly due to their inability to engage and retain their users thus leading to a reduced lead generation and profits.
With a surge in the competition level, it is imperative that you create a strong base for your business. We have perfected a checklist for your grocery mobile app to sustain in the race:
1. Educate Your Customers: Online app users, though aware of the ease of access are still a bit unsure about grocery mobile apps. The quality of the products and the services you provide remain buried under so many different grocery brand endorsements to such an extent that people have no idea as to what do you have to offer your user! In the web crowd, strategies to stand apart and to get the maximum out of your resources. For this, connecting with your customer is important. Empower them with valuable information via the app and try to establish a quality relationship. This will attract your customers and help maintain brand loyalty.
2. Mailer Campaigns: Email Marketing is important. Even though you are trying to boost your grocery mobile app, reaching out via email is necessary. In order to make a customer or a potential target use your app, it is necessary to reach out to the customer and inform them of your offers. This will incite them to actually install your app and use it. Make sure that the email covers all the necessary details with regard to the products, offers that are running currently, loyalty programs, etc.
3. Loyalty Program: It has been noticed that grocery mobile apps that spin a loyalty program at intervals tend to become quite successful at retaining their user as well as manage to attract new customers via referral programs. This will help your app get a good part of the limelight in the web space. Design your loyalty programs in such a manner that your users feel that you are providing them something more than the usual deals. Referrals, reward points, free shopping, etc. are the many foundations on which you may build a program that will suit your business and tech support.
4. Courtesy Message: Once your customer has placed the order and you have made the delivery, send an app notification asking your customer about the product they had picked and for their reviews. Make sure that your message is not remotely intended towards a future sale. Most online grocery sites align their message in order to initiate a future sale and in many cases this has only led to customers having a bad image about the concern. Avoid a sales tone and it must resonate your concern for the customer.
5. Research and Survey: Satisfaction is eternal as well as essential and you have to improve yourself at every stage. A constant research and survey practice can help you do much better than the race in the similar field. Most online grocery business owners feel that their app is sufficient but the reality is that every minute there is some business mind that is coming up with a novel idea and to fight it out, reaching out to your customers for their reviews is important. Understanding your customer and working even harder towards the goal can help your business app tap its maximum.
6. Be Seen: This is one of the most crucial factors when one comes to customer retention practices. Often, the customer tends to forget the grocery brands that get lost in the web crowd. The key is to be seen. Out of sight, out of mind is common hence publicity at regular intervals is necessary to fight your user's natural tendency to get carried away by another brand. Your app must be seen, heard of and discussed and what is the better way out than connecting to the masses via the social media. Twitter, Facebook, Instagram– the options seem to be never ending! You simply have to make sure that your grocery mobile app is being publicized in the right path with the appropriate algorithm to get the best returns from your investment.
7. Create a community: As discussed in the point above, customers, no matter how loyal they are, may be provoked to pick another brand over yours and this is when customer retention strategies have to be worked upon fiercely. Make sure that your grocery mobile app is capable of hosting a community of loyalists and strong enough to engage them. Inbound marketing is crucial. It forms your backbone and requires your utmost. Your app must be designed to ingrain these factors well.
Time is a crucial factor in the web world and you precisely have five minutes to either make or break your business app image here. Hence, using every second of that time period is important. Make sure that your customer retention strategy is employed well and customer retention rate is measured regularly in order to analyze and evaluate the future strategy.
Want some help to maximize the potential of your grocery mobile app? Simply drop us an email at info@valueapp.com and our team of experts will get back to you will a super plan for your business app.