It doesn't seem to be a story old enough to forget when local grocery stores were no less than life-saving oxygen. With the advent of supermarket mobile apps, a lot seems to have changed. And the manner in which businesses now operate shows how much a tech strategy can transform the grocery business.
If you look at the statistics of the year 2015, you may observe that the year opened a plethora of start-ups. Though the year paved the way for the many businesses, it didn't provide much help for the grocery start-ups.
Even then, the competitive structure seemed to be robust. Therefore, grocery start-ups seem to have taken over the 'hyper-local' space. A number of grocery delivery firms were seen sprouting & scaling up. Even in the autumn of this year, several startups as a struggle but they seemed to have changed the way small businesses occur.
How Grocery apps have changed the way in which small businesses happen?
Along with strong tech support down the line, many ideas have seen the broad daylight. In fact, they fought their way out.
Quality Above the Rest:
Grocery startups across the country have got one standard plan – customers deserve the best quality products. That's why there are paying heed towards getting an on demand grocery delivery app to serve their customers.
Most Indian customers suffer from the lack of good quality products and this is where these small ideas have tapped light from.
From having the top brands under their tech roof followed by a variety of options, the wholesale grocery apps have provided a shopping spree while on the go to their users.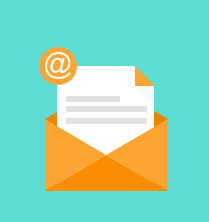 Looking For Your Own Grocery Apps? Let's Connect.
Options Matter:
Gone are the days when customers suffered from a lack of choice scenario. Today, it has changed. And the change is incredible. From brand-specific products to organic and vegan products, the grocery mobile apps indeed works on the principle of 'customer is king.' The niche is being served by small scale, tech-empowered businesses.
Delivery:
Well, we all had that local grocer who was kind enough to drop our picks home. But imagine placing your order via a mobile app for grocery shopping. And your products getting delivered from across the city to your doorstep.
Small businesses have been able to connect their apps with logistic and delivery businesses who make sure that your purchase reaches home safely. The products are packed and carefully dropped at your place. It simply makes your shopping process an efficient and easier affair.
Multiple Payment Options and Online Wallet:
Most grocery mobile apps have worked well among urban millennials who juggle between work and home. Apart from the ease of access and easy delivery options, grocery apps permit its users to make payments via multiple options.
From net banking and credit card payments to Paytm wallets, grocery apps make the shopping experience convenient at every step.
Some on-demand grocery apps like Big Basket and Grofers have also created online app wallets that let them credit some amount of money that may be redeemed as and when the purchase is made.
This feature has made it possible for all groceries to keep track of their sales and the cash inflow. It has also made the payment method simpler for users who need not worry about paying cash on delivery.
Wishlist:
Most grocery apps have managed to include a wish list in their app features. The user may use it to list the products they wish to see on their virtual shopping shelves or may need later. Wishlists also help such businesses keep track of their users' requirements and make the requisite arrangements. Customers may keep adding their needs to their list and go back to the supermarket mobile app to place the order.
Location-based operations:
Location wise order and delivery is also possible with the help of grocery apps. They let you order and request a delivery no matter where you are. As compared to a local scenario where delivery is possible only within a limited geographical space, online grocery mobile apps help break the location barrier.
On-demand delivery apps have and continue to change the ways in which supermarkets have been working. And have also modified the thought process of many such entrepreneurs.
Incredible ideas backed by tech inventions and powerful codes have transformed the way ideas work in our country. The transformation from over the counter sales to making tech purchases has empowered every individual associated with such powerful and convenient apps.
In fact, grocery apps still have a long way to go. And the developments over these years are just the stepping stones to a highly developed tomorrow.
Need an app or wish to know more about this seemingly crude idea? Connect with us at info@valueappz.com.
Let's Build Something Awesome Together.