The Grocery market in India is valued at whopping $360 billion! So if you are running a grocery business, you are definitely in for something big.
But for that, you need to move beyond the usual brick and mortar business and shift your focus towards the technological revolution that's taking place. The meteoric rise in the on demand marketplace apps economy and Uberification of the product/service industry has brought businesses to a point where the need to move fast and break things has become greater than ever.
Thus, many grocery store owners are focusing on building their own supermarket ordering system.
Features to Add in your Grocery Mobile App
With major players in the grocery mobile app like Grofers and Bigbasket, stepping up their game and roping in big names to promote their business, it is the time that you take a leaf or two from their book and implement it in your grocery mobile app. So, how can you do it?
The KISS formula
Keeping it simple and straightforward – that's what KISS stands for. One of the first things you need to keep in mind while chasing the footsteps of grocery mobile apps like Grofers and Bigbasket is to keep the design simple and navigation straightforward and easy.
This ensures that the customer does not find him/herself lost while surfing through different sections and provides a great user experience. Things like exploring products, adding them to the cart, and payment must be completed in minimum sliding of screens.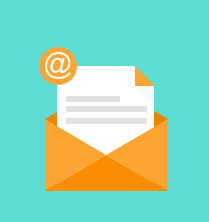 Do You Want Grocery Mobile App Like Grofers and Bigbasket?
Intuitive, appealing and influential UI
They say in mobile app development that the chances of success of a mobile app are directly proportional to the intuitiveness and appeal of its User Interface because that's what makes the customer stay once they are in the app.
So, while developing your on demand grocery delivery app like Bigbasket you need to make sure that these three elements are incorporated in the UI – intuitiveness, appeal, and influence.
Quick search, ease of listing their stuff and simple checkouts – all these add to the intuitiveness and appeal of the UI. So, make sure these elements are well taken care of!
Quick browsing and instant notifications
Most important of all, you need to make sure that the customer spends maximum time within the app – that's the best way to retain them. The best way to achieve it is to provide them a quick and easy browsing experience. Don't make them strife through countless sliding screens.
And, once they are done browsing and placing an order, give due importance to the fact that they receive instant notifications for the same. Customers feel happy and safe with their investments in shopping at wholesale grocery app when they receive instant notifications for the orders they have placed.
What grocery mobile app giants are doing is that they are building better customer experience. This is the most important lesson you should learn from apps like Grofers – that how they are constantly making the user experience better than ever.
Once you will emulate that in your app, you are definitely going to carve a niche of your own and easily grab a bigger share of the pie. And, if you are unable to figure out how to achieve that, it is time for you to get in touch with us at info@valueappz.com
Ready to Launch Grofers- Bigbasket Like App for your Business?