Companies run for profit, so every decision is taken to increase the revenue or to decrease the cost. Several organizations have realized the importance of mobile app for their business, but many times they find it difficult to understand the return on investments. ROI calculation for app development could be complicated as it includes various variables on income generation and investment cost side. Many companies struggle to understand when to get a mobile app or to add a new feature to an existing app.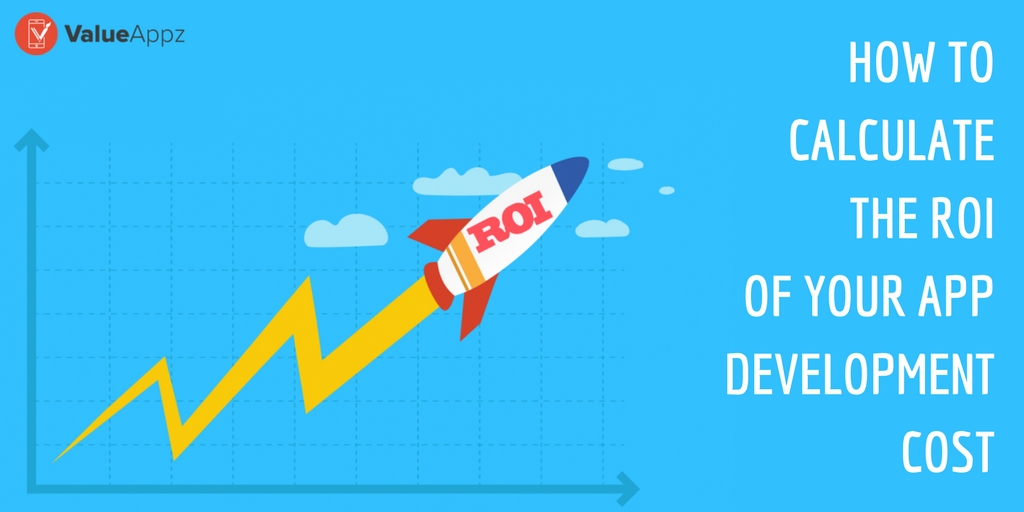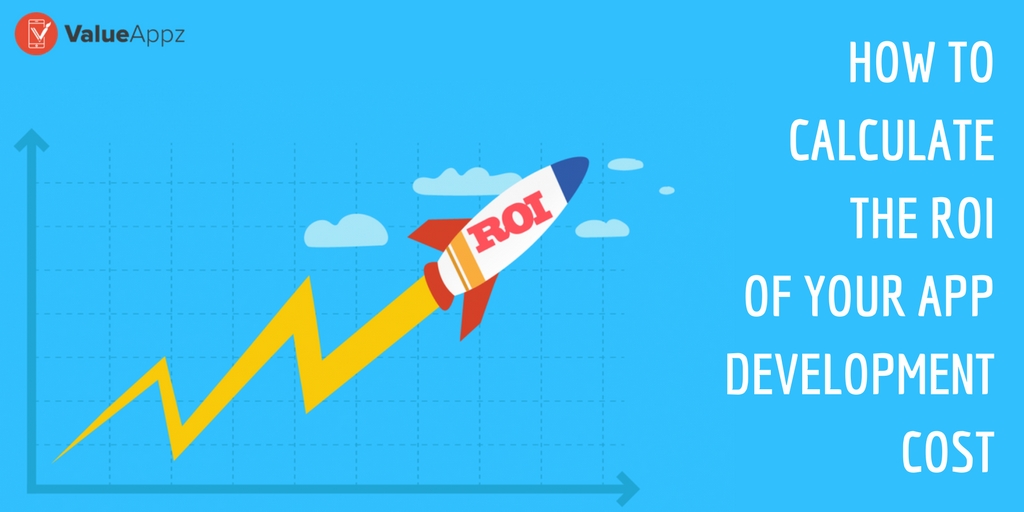 By following below steps, one can calculate the estimated ROI for a mobile app. The ROI figure will help the companies to plan the app development process against the development cost.
Identify the specific requirements
Every business should determine the particular purpose of having a mobile app. The apps can fulfill various requirements such as- Improving internal efficiencies such as automating the process using app
– Improving Employing Productivity by allowing faster communication medium
– Increasing sales by allowing more ways to engage with customers
In summary, the companies need to answer some questions such as:
– What are the business challenges that need to be solved?
– Who are the target users that need to be served using the mobile app?
– Will the mobile app be used to share information, to gain competitive advantage or to increase productivity?
Do cost-benefits analysis
The benefits should comprise of both Quantitative and Qualitative data. Qualitative benefits should include tangible KPIs such as:
– The increase in the sales – by in-app promotions and marketing notifications.
– Improved productivity – for example – self-service apps reduces customer interaction time. Alternatively, avoid travel time by video chats.
– Reduced cost – Possibility of reducing labor cost by reducing overtime cost and spending less time in doing paperwork
Retention and customer satisfactions can be measured using survey, feedback, and ratings in the mobile apps.There are certainly intangible benefits which at times are very critical needs of businesses such as, to improve customer satisfaction, productivity or communications with clients and internal employees. Sometimes implementing mobile app also improves and provides the competitive edge in the market. The company needs to calculate the monetary value of these intangible benefits for making a justifiable investment.
While considering the mobile app development cost for the enterprise, the businesses need to evaluate the upfront cost and recurring cost. Upfront cost includes developing an app from scratch either in-house or outsourced. The recurring cost will include maintenance, promoting the app, IT support or any further upgrade cost for developing a new feature.
Calculate, Evaluate and Improve
Once you have estimated cost and benefits, you can calculate the ROI. Many mobile initiatives do not show the immediate return on investments but realize increased revenues on year on year basis. If the application fails to engage and retain customers, then investment on the application will give a diminishing return. It is important for organizations to set a benchmark on a yearly basis to recover the investment in the mobile applications.
Finally, while estimating the ROI, a business needs to consider the long-term value that a mobile app can bring in either by improving the internal efficiency of an organization or by providing an alternative source of revenue or even by creating additional sales channels. Hope you make an informed decision before investing in the mobile app for your organization.
And if you still have questions or are looking for black and white numbers, we can be of help to you! Having developed more than 350 successful apps, we have helped businesses conceptualize, strategize, implement and market their apps, thereafter also measuring the success. If you are looking for any mobile app related answers for your business, drop us a line at info@valueappz.com for a free consultation session. We'd be happy to help.