With mobile apps becoming critical for the success of a business, everyone is trying to develop a business mobile app to engage, retain and attract prospective customers. Going by the statistics of Comscore, it is believed that an average user scans their smartphone about 110 times a day with mobile apps now accounting for more than half of their digital media time spent. So, it is evident how a well-developed, high-end business mobile app can work wonders for your business. However, do you know nearly 80% of users stop actively engaging with an app after one week? They might just lose interest and abandon your app completely.
Hence, it becomes imperative to keep users interested in your business mobile app. The first impression is the last impression, remember? No matter how old school it might sound, but this is the only mantra of success in the long run. It can make or break your business. Now, the question arises how can you make the first great impression through your business mobile app? What steps must you incorporate to hook the customers with your app once they install it? Keep calm, brace yourself and read below. You're going to get all the answers.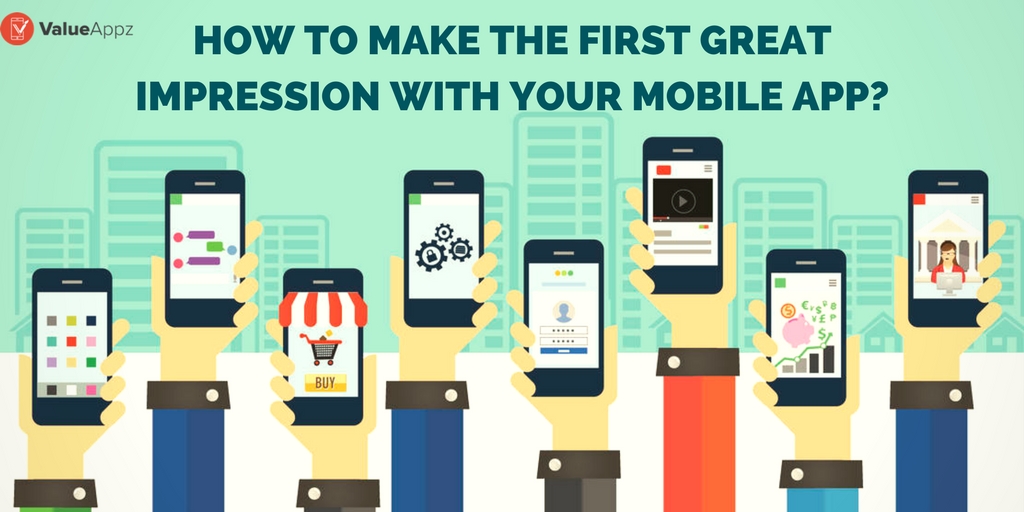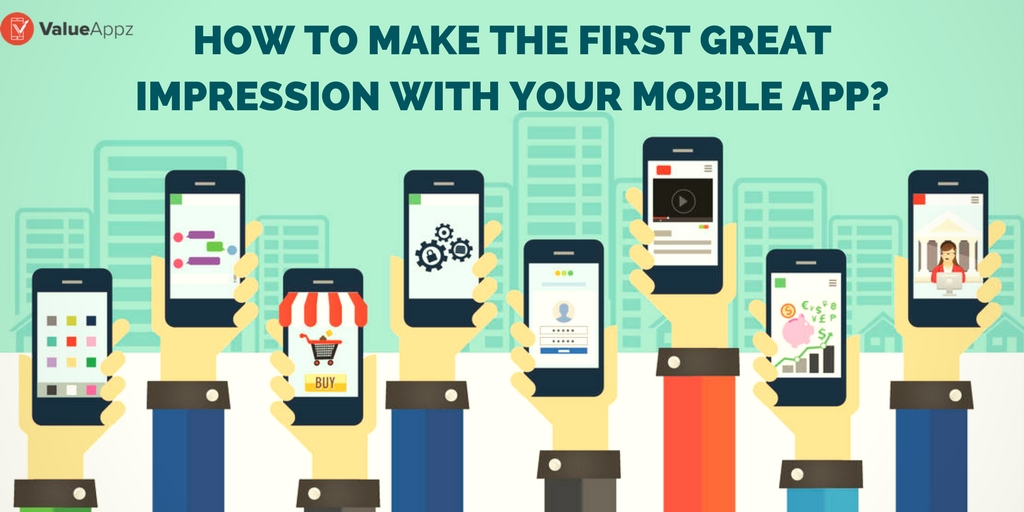 Don't open up all at once: Opening your cards one at a time is a great way of alluring customers. No matter how great your business mobile app features are, it is advisable not to incorporate it all at once while you work towards launching your business mobile app. A simple version of the app with regular updates can work extensively towards building the first great impression amidst users. The frequent and sensible updates integrated with unique, new features can keep your users excited, happily surprised and addicted towards your app. You can schedule your app updates, prioritize your workflow and maximize your business app value with each release.
Reviews are a must: Reviews work extensively towards enhancing your business mobile app value and keeping it popular amidst users. Apart from improving your app store rankings, testimonials and reviews, it lets your customer give their valuable feedback, talk about their user experience and let other prospective customers know about the credibility and functionality of your business mobile app. It can be a milestone in enhancing the first user experience of the people who download your app. Furthermore, these reviews give you a clear idea about what is being liked by customers in the app and what isn't appealing them, allowing you to fix the loopholes and improve the existing features.
Make onboarding seamless: You only get a single chance to give a long lasting first impression to your users and seamless onboarding is critical for it. Onboarding gives your customers a clear picture of the way your business mobile app works and allows them to get acquainted with it. A clear, actionable screen with a demonstration of the functions of the app can give customers an amazing first impression. Remember, onboarding is the first interaction customers have with you, so make it count. This is what makes top ranking business mobile apps successful; they work towards retaining customers from their very first visit. The earlier you start; the better will be the results. A good first impression is a battle half won, isn't it?
Easy sign-up process: The biggest mistake a business mobile app can do is make entry complicated and difficult for users. Complex sign-up processes can be intimidating and a big turn off for users. In this instant world of technology, nobody wants to wait, put extra efforts or go an extra mile just to explore an app through a long, tiring sign up process. In fact, making the sign-up process optional is a great first impression for users. However, if your business can't do away without a sign-up process, make sure to keep it minimal with smart captcha options and seamless flow in between your business mobile app and email confirmations screens.
Great content and interactive design: High-quality and relevant content are imperative for a good first impression. When users browse through your business mobile app and find great content in the form of texts, images or videos, they connect with your app instantly. Furthermore, a fresh and interactive design for your business mobile app is critical for customer engagement. The more the users interact with your app, the more are their chances of retention. Addressing customers in accordance with their taste, preference, and interests make them feel valuable and can help you tremendously in your business mobile app growth.
Work on qualitative analytics: Mobile analytics tools are fundamental for the success of a business mobile app. Qualitative analytics gives you an in-depth insight into the requirements and preferences of your users. Getting hold of the customer data, their buying behavior and their retention rate through visual tools such as user session recordings and touch heat maps can be significant in improving user experience and leave an enduring first impression on them.
A flawless first-time user experience is all that you need to retain the existing and attract new users. Incorporating the above-mentioned points can make your client feel the center of your attention and convert them into a loyal, active and engaged customer.
Looking for developing your business mobile app? We at ValueAppz have a dedicated team of developers who work extensively towards developing well equipped, user-friendly mobile apps. For any queries, reach us at info@valueappz.com, we would be happy to help you out.