Launching your app? Learn the best ways you can improve your app's visibility and increase downloads. The day has come when you're ready to harvest the fruits of your hard work. You've put your blood and sweat in getting your app designed and developed, and now it's ready for launch. Once your app launches, there can't be anything worse than all your hard work turning into disappointment.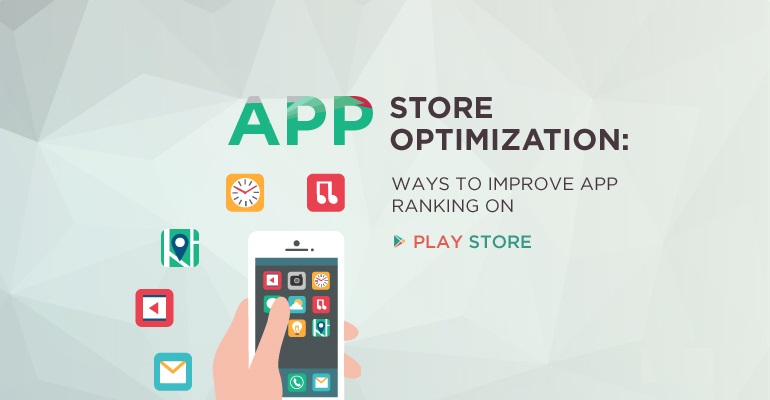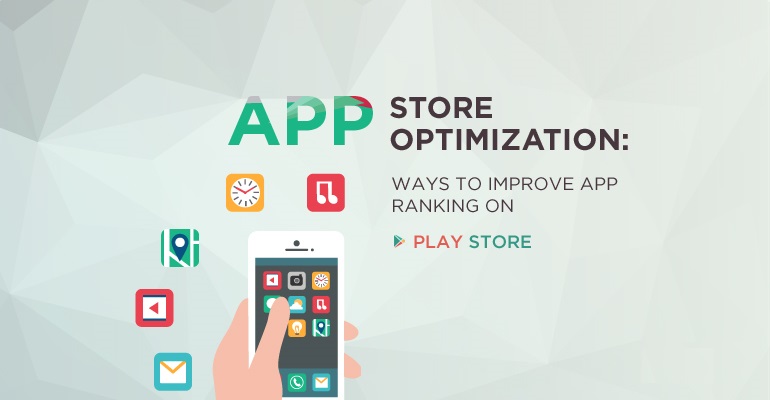 What you thought would be a great success is quickly fizzling out. So, what went wrong? Why is it that some apps get successful while others fail?
The answer is simple: no matter how good your app is but if your target audience is not able to find it, then it has no value.
As per Forrester, 63% of apps are discovered through app store searches.
If your app isn't found through basic searches, you are missing out a core segment of your audience. Making your app visible on the app store and getting it in the top results of search queries requires effective app store optimization.
What is App Store Optimization?
App Store Optimization is similar to search engine optimization in approach. Just like SEO drives traffic to the website, it is a process of enhancing traffic to the app. Appropriate ASO techniques enhances the visibility of your app in the App Marketplace and once you start getting relevant traffic to the app, your downloads automatically increase. But for that, you must recognize the language your potential customers are using to search for your app, and then embed those keywords in your app promotion.
Few app store optimization tips:
Title- Keywords should be used in the title of the app itself. The apps that use keywords in the title of the app rank 10.2% higher than other apps. Now, you must be wondering how to find the relevant keywords. You can use keyword tools like App Tweak, Search Man and Mobile Action.
Description- When uploading your app, include descriptive content about the app and don't forget to insert keywords in it. This helps people find your app by using the right keywords and gives them a complete overview of your app. Ensure your app description is engaging, informative and provides enough information to get users download the app.
Category- Placing your app in the proper category on both Apple and Google Play stores is helpful for users who browse apps by category. If you feel your app fits more than one category, pick the categories that describe your app best. Ensure to check how many apps are in each category; choosing the least competitive category gives your app a better chance of ranking to the top.
Tips to get higher downloads
With downloads comes more app visibility. But how can you encourage more users to download your app? Here are a few considerations-
App Video- Most of the users would be interested in knowing the look & feel and the complete experience of your app before they actually download it. Developing a quick trailer can move the sales process ahead. Make sure you showcase the usability and key features of your app that drive the users to download it.
Screenshots: The screenshots you provide in the app store don't have to be direct screenshots that demonstrate the flow of the app. Instead, think of something more interesting and engaging, use promotional graphics that incorporate app screenshots to show the action of the app and the benefits of using it. Use descriptive text along with the screenshots to entice more downloads. Make sure the first two screenshots focus on end-user benefit instead of technical functionality.
Demo: Whether or not your app is for free – a demo is the show-stopper. Your prospective users would certainly consider trying their hands on the app before actually downloading it. Create this experience through an all-encompassing demo – which will have a greater impact, valuable feedback and will also lead to higher downloads and rankings.
Icon: Your app icon or logo should look good enough that people actually click on it. The design should correlate with your app's name as well as functionality. Your app icon will create a consistent brand experience for the users as they quickly recognize your app.
Reviews: Well-written and thoughtful reviews from happy users are a great factor in increasing the conversions. Don't fake reviews. It's always better to let your users review your app. To get more and better reviews for your app, you can use a plugin like Rate Our App for prompt responses or keep some incentives like getting app-credit in exchange for leaving a review.
Ratings: How your app is rated is directly related to your app store performance, ranking and the number of downloads. If you're lacking in ratings, don't worry – getting better ratings is not a very big deal if your app is tested well and offers a seamless experience to the users. You can use a plugin to prompt a user to rate you while they're using the app. You'll get better ratings if you time the prompt to pop up after a user had a positive experience within the app.
The next steps
When thinking about ASO, it's important to realize that it's not a perfect science and you may not get it right in the first time, and that's okay. Using the strategy takes time as your experiment with the right set of keywords that your audience is searching for. But the time you invest in it is worth it because it significantly enhances your app's visibility and gets you higher downloads.
Need assistance with app development & marketing?
A synergy of technology and innovation, ValueAppz is a bespoke mobile app builder. We design custom-made mobile solutions, tailored to your needs. With hands on experience across App development, marketing, customization or/and consultation, our expert of team of app developers and marketing professionals have delivered more than 300+ successful apps for small, medium and large businesses.
We have a solution for every challenge with our full-cycle range of app marketing services. To know more, just drop us a line at info@valueappz.com.