Importance of On-Demand Food Delivery Clone App in 2023
July 28, 2021
Giandeep Singh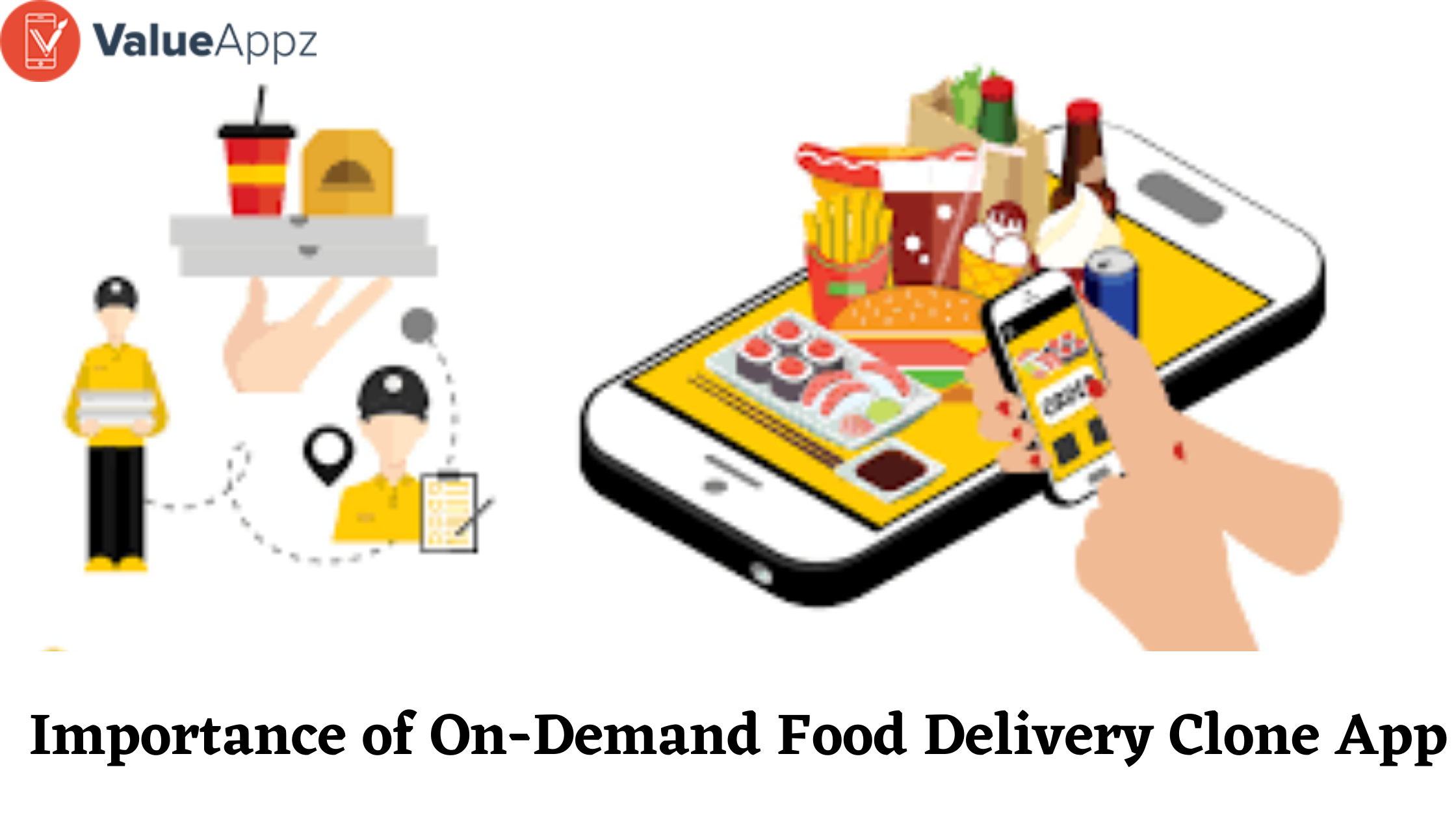 Table of Content
Follow Us
Food and related industries are always going to remain a fundamental part of our society. There is always going to be an indispensable space for it. So, it is no wonder that, when many industries were facing a collapse in the pandemic, the food industry quickly found a way to thrive. The key was the delivery of food. Online Food Delivery Apps had already been seeing steady growth for many years. But the pandemic catalyzed the growth in completely unforeseen ways. The projected numbers positively skyrocketed. UberEats alone earned the US $6.8 billion in 2023 and grew its active customer base to 103 million users.
 Latest innovations and an increasing user base for food delivery applications have fueled the industry's business prospects. Research points out that the food delivery industry will reach the US $200 billion mark by 2025. As per reports, the food delivery services market size is expected to climb up to US $63,551.77 million by 2025. Since social distancing norms are going to stay, people are less likely to dine in. In a situation like this, enjoying food in the comfort of your own home is a safer and more convenient option. So, food delivery apps like UberEats have become a must for every smartphone user.  
Why Must You Get An UberEats Clone App For Your Food Business?
Suppose you are running a food delivery business or a restaurant. In that case, the first step to success in the present market is to get a functional app. you must understand that app development is a costly endeavor. To properly build, design, and test a food delivery app with only the most basic features can cost between $15,000-$25,000 (or even more). This cost is because of the hundreds of hours needed to test and design an application from scratch 
Instead of creating an application from scratch, you must opt for food clone app development solutions. Clone applications are the best decision for emerging business visionaries as they lend tremendous support in promoting the business. A food delivery app clone can cost as little as $2000-$5000 to build and saves both your money and your time. Moreover, the clone apps can be altered and customized according to your business requirements.
In simple words, clone app development is the process of mimicking the code structure in existing apps. The API has already been tried and tested – you know that the Uber Eats clone app works because you have seen it work! The only thing required of you is to choose the already prepared building blocks you want for your app. But how do you decide which clone app is the best for you? Well, that answer is deceptively simple. Which food delivery app has a global presence? Makes the most revenue. And is it a globally visible brand? UberEats, of course! There is a reason why UberEats is a globally recognized food delivery app. While Zomato, Grubhub, and other apps are extremely popular in their localized customer bases, they often struggle to expand and scale up further. UberEats has an obvious advantage here as it works exceptionally well for how simple the design is. Hence, choosing an Uber Eats clone app for your food business is the way forward for you. 
Benefits of Opting For Uber Eats Clone App Development
The primary advantage of using a food clone app is that it is highly cost and time-effective. A well-designed food delivery app system needs to have four different apps for the four groups of users, i.e., the administration team, the restaurants, the delivery agents, and customers. Building a system like this from scratch can take a minimum of 3-5 months, optimistically. 
A food clone app can help you cut short all this time to let you launch your application within weeks rather than months. Clone apps additionally have all their elements tested and created. So, all you have to do is, choose what you want for your app and let the Uber Eats clone app development agency do it for you! Clone app developers will deal with every obstacle to effectively clone the application, reducing the time taken to create and deliver the application. 
UberEats clone app will not need the underlying exploration and research cost as it takes inspiration from the features of the original application. There is less expense required for fostering the application and promoting the brand. Moreover, the chance of success is high because of the current brand value of the original application. Since it provides the same features like the original application, users are more likely to use the clone application.
Design Components of Uber Eats Clone App
Almost 971.5 million people used online ordering systems in 2019, and this number is set to increase to US$182,327 Million by 2024. Such numbers require businesses to build applications for managing restaurant operating costs, attracting and retaining customers, managing payments issues for employees/delivery executives, and other inventory management aspects. You can solve and monitor all business aspects through the online ordering system. In addition, an online restaurant ordering system can manage your entire business remotely in one place. The features in the design of a food delivery app clone include:
  

Advanced Filtering: 

An extensive search menu is required for customers to access all partner restaurant profiles and their menus. This is the backbone of your 

Uber Eats clone app

.

  

Restaurant menu: 

The restaurant menu has to be categorized into various cuisines, ingredients, morning/evening menus, time slots, availability, etc. Each category has to be distinctly created for convenient browsing. 

  

Food Ordering: 

To ensure seamless order placement in your application, it is necessary to have secure integration with various payment portals and payment modes, like Debit/Credit cards, PayPal, Wallets, etc. 
Get in Touch With Our Team Now.
  

Order Status and Tracking: 

Food applications need to track every order with live updates and surveillance options provided to the customer. 

  

Delivery/ Order History:

 Your 

Uber Eats clone app

 must have a delivery history dashboard for every registered account. The dashboard must be accessible through the admin and restaurant portal. 

  

Multi-Access Application Options:

 It is important to ensure that as the admin of the 

Uber Eats clone app,

 you have access to all portals in the applications, including delivery executive and restaurant portals. This feature ensures that no error is committed, and all issues are overlooked and resolved in one place. 
Importance of a food delivery On-Demand Clone Application
On-demand food clone app development solutions are assuming a significant part these days in modern times. Feedback and customer support systems form the backbone of a food delivery app clone. Such a mechanism provides easy evaluations, analysis and criticisms for existing business strategies. Some essential features that reiterate the importance of on-demand food delivery clone apps are: –
Your application will be your property with no hint of the clone script used in the application. 

Clone application scripts are social media-friendly. So, your clients can share their orders and experiences on Facebook, Twitter, and other web-based media platforms to offer your brand wider coverage. 

Food clone app development solutions

 give portfolios to each restaurant that you have collaborated with, so they can show their interiors, menus, and client input in their portfolios.

Every restaurant proprietor can alter their portfolio and menus from their UberEats clone app dashboard.

Complete admin authority over the 

Uber Eats clone app

 will be given over to you to monitor all areas.
Now you know the basics of starting your food delivery app. Keep in mind everything you have learned here, and choose the food clone app development solutions carefully. Each clone app has its benefits, and you must choose based on what you need in terms of scalability and the features which are the best for your business model. An UberEats clone app is a flexible template suited for a food delivery business. The options are endless! Research each clone app script to decide which is the most suited and integrate the smoothest with your planned model.
Let's Build Something Awesome Together.
THE AUTHOR
Giandeep Singh
I am a writer and marketing specialist who loves to explore new digital strategies to boost business growth online.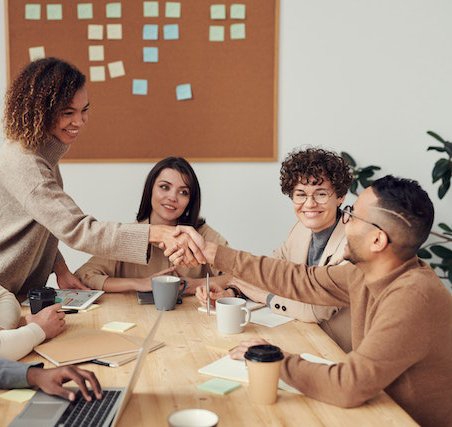 Get ready to digitally transform your business.
Let our team help take your business to the next level. Contact us today to get started on finding the perfect solutions for your business needs.