Most of the times, starting a business turns into a bad budget nightmare forcing potential entrepreneurs to either give up or stay under pressure – believe me, this can be beaten by investing a few thoughts and understanding a few market demands. Once you've taken the leap, maintaining and growing the business is what you can't dodge out. That's the reason why it is so important for small businesses to invest in the right kind of areas and functions. As far as the traditional techniques of marketing and advertising are concerned, they play a vital role in the business growth, so does being au fait with the latest technology, tools, and trends in the market. This is because users today are largely hooked on to the digital world. Once this realization dawns upon, an idea of business apps definitely strikes.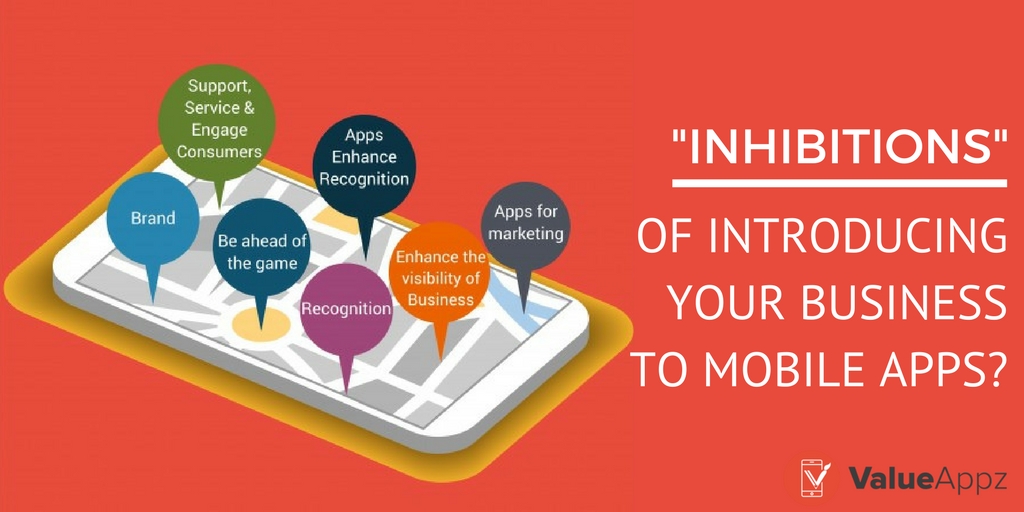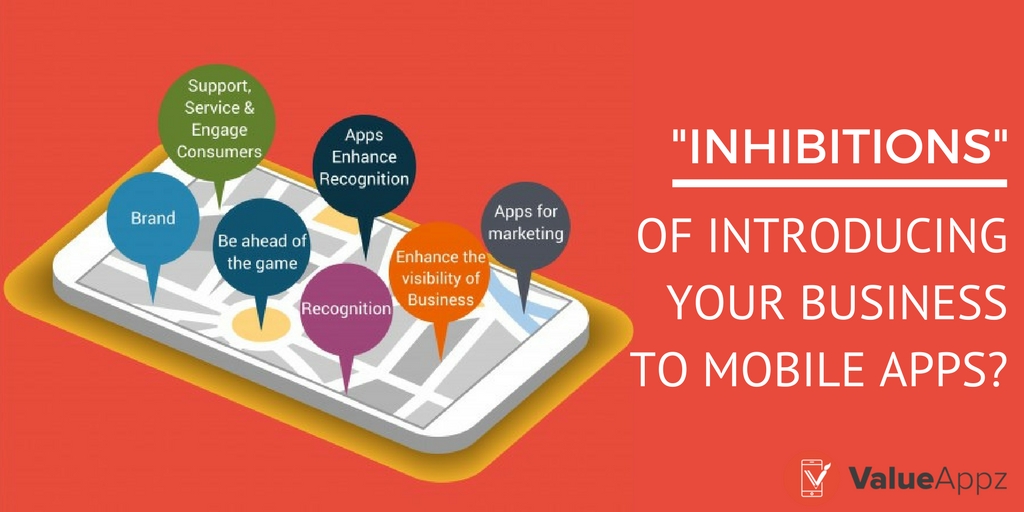 But, rightly, as a small business owner, a recurrent question that might peril your mind is whether or not to invest in a mobile app? And that's a valid question. With almost 2,000 business apps debuting each day and 26% getting uninstalled in the very first hour – the question leads to another question – is it even worth it? Well, the answer still is a blatant YES.
Let's quickly ponder over these facts which will give us some nice food for thought of Mobile App for Small Businesses or not?
An average mobile phone user spends about 53% of his time on apps and invites 42% more traffic to businesses as compared to their desktop and tablet contemporaries.
31% of small businesses with 20 or fewer employees report that they are improving efficiency through the use of mobile apps.
According to a study from the Small Business and Entrepreneur Council, 78 percent of small business owners (about 1.28 million) have cited that they've saved an estimated 5.6 hours (a median of 4.0 hours) per day on the job with the respective firm's use of mobile apps.
High-performing, well-strategized shopping-cart or booking enabled mobile apps are contributing to as much as 45-45% of total revenue for the businesses that they belong to.
These are just some of the many jaw-dropping facts that the advent of smartphones has made way to. The opportunities are immense and so are the failures. Making the right choices though have always helped small businesses become big. Think about what happened to Kodak, Yahoo and Nokia? Even after being huge brands, they negated to adapt mobile and the tide turned on them.
Inhibitions are natural to take the mobile app leap – and that's why I answered those inquisitive questions that might strike you often before taking the leap and you might reach a concrete fact-backed decision:
…But Mobile Apps are expensive, and what about their benefits?
Unless you know where and how to invest, what to get out of an app and how to ensure the ROI, it really can be! Mobile is the most measurable investment. Once you've made your website responsive, seen a positive response to your mobile-friendly mailers and landing pages or even mobile ads for that matter – and have measured the results out of them, you're sure ready to invest in a small business app. What would it do? It helps you
Stay connected to your customers 24*7
Know and understand your customer behavior and buying better
Personalize the whole customer experience and give them their kind of offers, discounts, packages or more
Offer a better, easier and seamless customer support to your customer
Reward your loyal customer
Continuously evolve, better, update and keep making the customer feel belonged to your product/service brand
Open new revenue streams by understanding the customer more, connecting them with each other, placing ads on your app
Save on costs like those in the case of manual booking systems, paperwork, data managers and clericals, manual entries, traditional advertisements like leaflets or update brochures, phone calls, etc. that can be replaced by push notifications in a whole new and better way.
Improvise on your products and services by regular ratings, reviews, and feedback
Gather data meaning deeper insights and better, targeted decision making
So if you know your business needs all of the above, you got to make the decision by choosing the right solution provider who could help you with a mobile app that exactly suits your small business's unique needs and budget.
How do I stick to my budget with so many options, features, and platforms?
An app strategy is an answer. Build an app for Android, iOS, Windows or/and Blackberry? The recommendation is again to have a strong online presence – being active on high-performing social apps and platforms so the audience knows you and your brand, gets associated with you and shares a technology space with you. Now once you get a hang on your target audience – you can slowly take the leap – one step at a time. Start by getting your app built on more prevalent platforms first, measure performance and take then take a deeper plunge – this way you stick to a budget by monitoring the growth along.
What about the technical expertise and know-how?
With many smart, innovative and creative young mobile app providers, agencies, and companies, you stand a chance to get your app created not just in your budget but in a way that is way easier and quicker. So you don't just get a good, innovative and well-suited app but also get it real quick. Choosing the right solution provider would be easy if you look for someone who has a suitable, trusted portfolio along with processes that deliver quick and creative.
So would it yield?
An average user spends around three hours on their smartphones on any given day. Hence, it is quite evident that smartphones have become a powerful marketing platform for all kinds of businesses including startups and small businesses
Your brand is right there with the customer on his personal device without the need to search for it.
Apps are directed only to the customers who are interested in the products and services. This is because only the interested ones will download the app.
Push notifications enable you to market your product or services directly to the customer irrespective of their location and according to a research, 30 to 60% of the user's open push notifications and about 40% interact with the app immediately followed by the notification.
Offering a seamless user experience and access to your product and services with powerful content, your app would yield to become altogether a new stream of revenue having added positives of being a replacement to a lot of resources including collateral and manpower.
To be precise, the benefits of business mobile apps will far outweigh the initial cost involved – provided the marketing efforts of the business are correctly aligned with the app.
Looking to build a mobile app that exactly matches your expectations and business type?
We at ValueAppz have delivered more than 300 high-performance and beautiful mobile apps belonging to a myriad of industries including restaurants & food, education, retail & e-commerce, grocery, salons, and gyms, etc. With a team of 120+ tech enthusiasts, we work to help businesses make the most of their mobile presence with our turn-key solutions across mobile. ValueAppz helps get your business on mobile quicker and better than ever. Write to us at info@valueappz.com for more details.