It is a known fact that thousands of apps are available on app stores and users are active on at least twenty apps on their smartphones at any given point in time. With every brand introducing its app into the market, the scope of User's mind-share has gotten limited considerably. Well, unless it's a social media app!
Now the big question is how to develop a mobile app strategy that sends actionable messages to the users. This makes us ask, "where does the core utility of a business app lie?" – is it to increase sales(pure marketing approach) or is it to boost brand engagement and recall (customer centric approach)? It is hard to find a balance between these two motives.
Approach for the App
Here are some points to help you with ascertaining core approach for the app: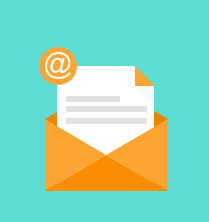 Contact Us Now For a Free Quote.
Engagement Focused Approach:
Services based apps are usually focus on customer retention and loyalty driven activities. So, for them, the mobile app works as a recall tool, that keeps customers engaged with the brand. In businesses where loyalty is a hard currency to earn, mobile apps can be used as a leverage to keep the customers emotionally invested in the brands. This can be done by giving value to the app users in four ways:
• Offering customized deals on products and services.
• Being accessible to them on chat or call.
• Rewarding customers (with discounts, loyalty points, and freebies) on birthdays, referrals, reviews, and testimonials.
• Integrating social media interactions within the app.
In cases of product-oriented mobile apps, it is important to consider the average ticket size. If products offered are expensive (like high-end electronics), it might be a good idea to concentrate majorly on user engagement. Once the user has purchased a product, he will not be buying it again for a certain length of time. But the goodwill and loyalty generated can be capitalized at a later stage through referrals, endorsements and peripheral services (like maintenance or insurance).
Marketing Focused Approach:
For product-oriented apps, the ideal approach would be to focus on increasing the scope of eCommerce by constantly notifying app users about relevant and latest products. Here, the marketing strategy requires the communication to be so frequent and offer based that the user might eventually switch off notifications, or worse uninstall the app itself. But the upside is that the active transacting customers can bring up the sales to offset that loss. For fast moving low range consumer products (like apparels) the businesses should focus on pushing the client with offers and coupons. This will help them to stay on top of the competition, especially when the product category caters to a low loyalty audience.
Re-engagement Focused Approach:
Another thing to consider is that if the ratio of dormant customers to active customers is high. Then, it is time to invest into elaborate loyalty led strategies to re-engage app users into interactions. Now the app will work more as an engaging platform than a marketing medium. For reviving User connect and sales, Push Notifications play a vital role. They need to be streamlined, customized and spaced out strategically. Introducing reward points, feedback bonuses, special discounts etc., are good examples of optimizing the engagement quality further.
Verdict:
Every mobile app strategy must begin with determining whether an app is a part of the short-term (immediate) customer acquisition& trial strategy of the business or it is being developed as per the long-term focus of customer retention. This depends on the stage of the product cycle the business is in, nature of business and scale of investment. Ideally, an app promotional strategy should be a combination of both customer engagement activities and marketing tactics. The only way to derive at the best ratio for such an implementation, is by constantly testing and improvising on messaging, offerings and interactivity of the app to gauge customer response. Which in turn will provide insights about gaining an optimum balance between user involvement with the brand and revenue in sales.
For any help that you might need for your existing app or if you are looking for an app for business from scratch, we, at ValueAppz, can put you through. With an experience of having built more than 350 mobile apps, we are sure to add value to your business by optimizing your existing mobile presence or creating it from the beginning. For a free consultation, just drop us a mail at info@valueappz.com
Let's Build Something Awesome Together.