2 million apps and less than 5 percent chance of getting successful in your app endeavor, sounds tough, doesn't it? Well, honestly designing and introducing an on-demand app is indeed a great step; yet, what one really needs to think of is that, are the so-called 'on demand' apps really worth the hype that surrounds them? Is it real or just another marketing gimmick?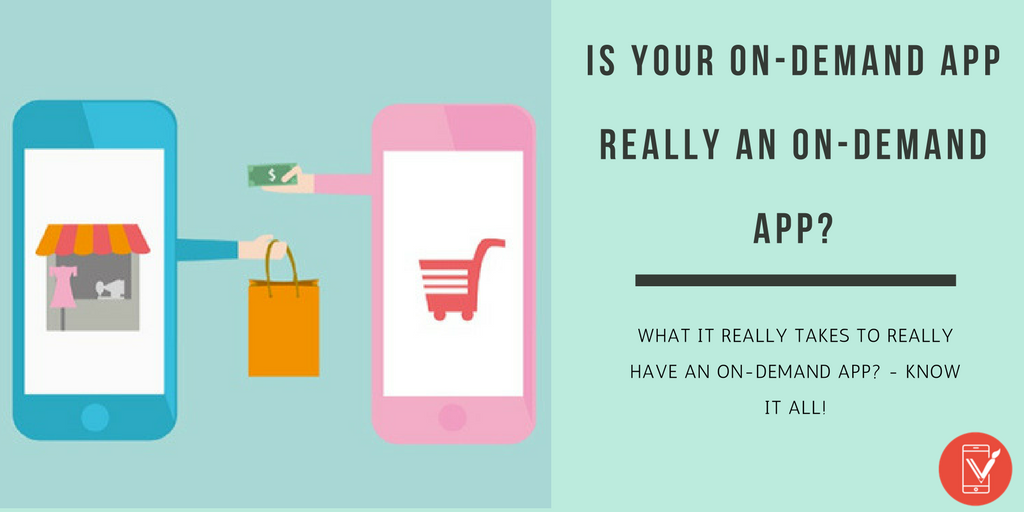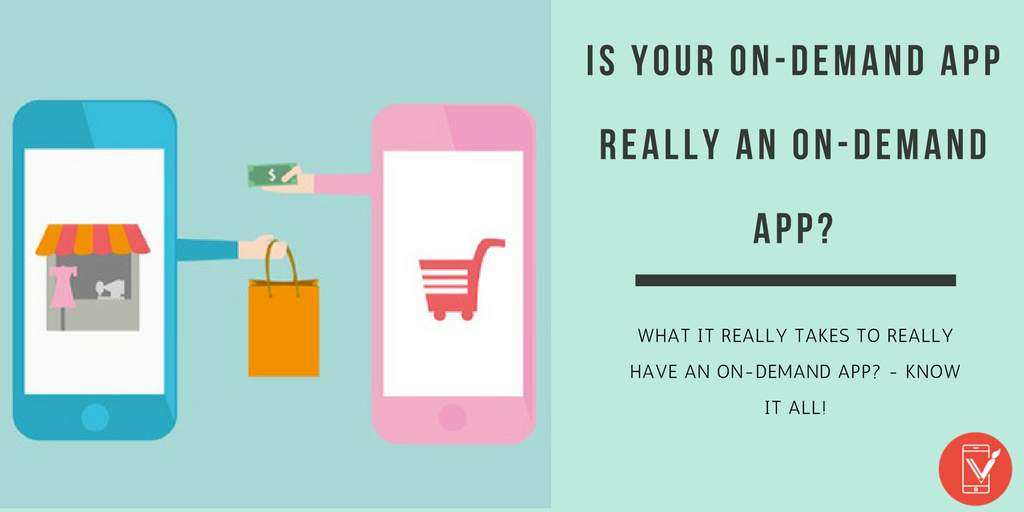 On-demand apps seem to have entered into almost every part of our lives and are here to stay. Gone are the days when an app was just a way to while away time while stuck in traffic or to simply switch off from the real world. Mobile apps have now become the vein and blood of our lives and this is where the on-demand apps have succeeded in getting a status of permanency.
What is On-demand?
On-demand services are there to make your life easier. They help lessen your burden and stick to your schedule. These apps can simply become your personal assistants if there is something you just don't want to or can't do by yourself. It works like this – the user simply installs the app and when there is a need, he refers to the application and the work is done! You refer to an app and off goes your car for a wash, there comes the beautician or the hair-dresser ta your doorstep, there comes the meal of your choice and there arrives the cab right where you need it. All this happens right within a few clicks and many of the daily otherwise cumbersome tasks go easily happening. That's the reason why in the recent times, a lot of startup ideas are built on the on-demand model. The better the idea the more likely you will succeed – all you need is a seamlessly working beautiful on-demand app and of course, great customer service.
What does it take?
Yet, of late, many of the so-called on-demand apps have been found to be nothing but a flop show with a lot of hype. There seems to be an artificial build up in most cases.
Over the years many such on-demand apps have made their highly awaited debut only to make a meek appearance and leave with unlifted glory. If you are planning to invest in an on-demand app then it is high time you spend a good amount of time in conducting a deeply rooted research on the penultimate goal of your decision to invest in such an app for your business.
Here's our take on the two most important factors on the checklist of your digital journey:
Get to know your market: Most on-demand apps face a failure because of their inability to create a novelty, based on the requirement of the markets and unique business or brand needs. Most apps provide what can be probably lost in the flood of apps but what can make your app different is the freshness of what you have to offer. For this, you will have to undertake a heavy research and then work towards a design that will without directly provoking, incite smartphone users to install your app.
Work on the psychology of convenience: Uber is the exemplar of an app that has simplified life in the United States. With the literal meaning of on demand app brimming out of its application, one can definitely understand the sort of magnanimity that envelopes the app development space. Convenience is what users look forward to and giving the user what they want is so outdated. Instead, try focusing on giving them something that isn't expected and what can make lives simpler for them. Convenience may further be classified as a convenience with regard to the decision, access, transactional, etc. Working on this factor can alone help your app stand apart.
App Essentials: An app with ambiguity; in most cases that are what you get in the name of an on demand app. The so-called on-demand apps usually lack the kind of simplicity they ought to have. Easy navigation combined with an easy, self-guiding structure seems to be amiss in most cases. An app must be beautiful to look at, insightful to work with and must carry out the mission of help and convenience to the users with utmost sincerity. Sadly, these features are what the currently much-hyped apps lack.
User Experience/User Interface: With apps becoming an integral part of our lives, most app developers and business owners tend to stuff in a lot within the realm of an app under the tag of an on demand app. What most of them tend to miss here is that extending a perfect user experience is what attracts a user and for this, a seamless user experience with user interface dynamics, combined to perfection will only help you cut that edge well.
Tech Support: Most apps have been designed based on the age old technology and nothing much has been done to revise this. Apps in the past were primarily created to be of use to its users but now the equation has changed to such an extent that apps are now considered to be an instrument to provide convenience. Hence, the sort of technology that app developers must apply has to be the one that caters to the on demand app's, now primary requirement.
With apps making a wave in the digital ocean, it has often been noticed that business owners invest heavily on the 'on-demand app' only face a setback with most of their users uninstalling the app within time frame ranging from 24 hours to 72 hours. This is mainly because business owners have simply used an idea from the past to revitalize it with outdated features. This, along with some heavy professional marketing tactics has been witnessed by many. Sadly, these are not what one expects out of an on-demand app that has a motto of making lives easier with every minute spent on the app.
On-demand apps have evolved remarkably and have changed the manner in which businesses operate and have changed the lives of consumers over the past few years. Be it food delivery, outsourcing or transportation- apps are now ingrained in our day to day fabric. It has been noticed that the on demand service apps have not seen a lot many innovations in the pipeline. This perhaps may have led to such superficial efforts. With an ever growing demand for technology to assist in almost every field.
On-demand apps have to be a part of your pocket, catering to almost all your needs and for this the best tech support. No doubt, on demand apps have revolutionized our lives but we really have to focus on a revolution 2.0 to be able to cater to demands that are yet to surge.
Any questions with on-demand apps or altogether mobile apps? Having developed more than 300 mobile apps now with millions of downloads, we are sure to help answer your question or resolve your query – just drop us a line at [email protected] – we'll be there 'on-your-demand'.