E-Commerce has arrived for some time now and it won't be wrong to say that it's just going to get bigger. So when we talk about the longevity of anything, we must keep it secure enough to last long. In the case of E-Commerce apps, the necessity of keeping them secure is even higher considering the technical threats revolving around the Mobile Apps all the time.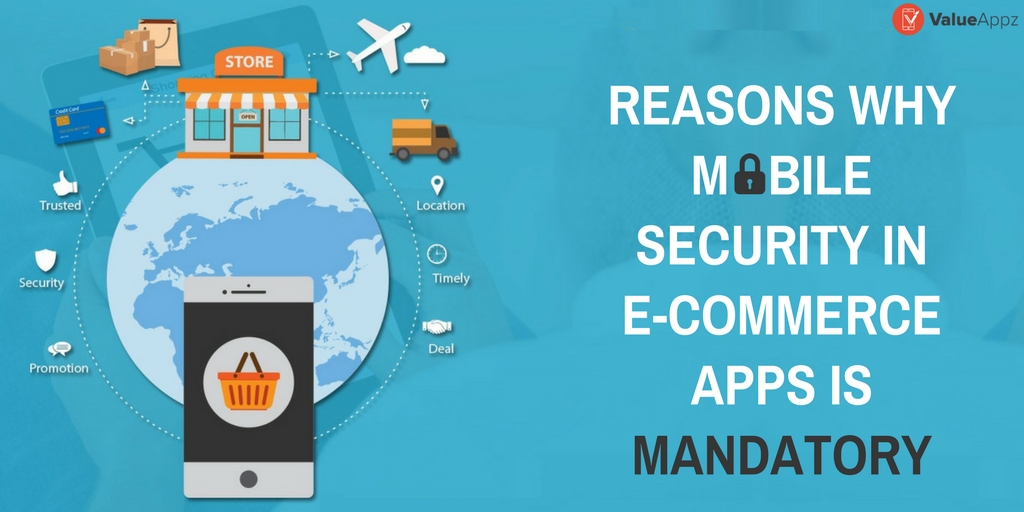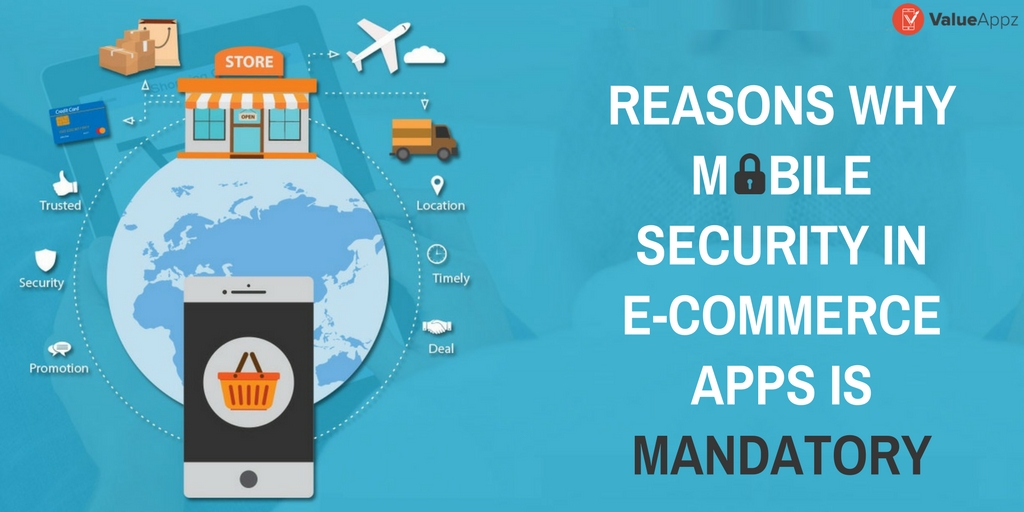 There is a general phenomenon amongst the fresh startups that since we are new, there's no reason we should be bothered about the security. Well, that had been true if we were living on Mars with no one around. However, since that's not the reality, so irrespective of the lifespan of your E- Commerce App, you must keep Security as your topmost priority and we are going to tell you the reasons going further.
Avoiding Theft of Your Mobile App Design and Code
This is one of the most important reasons why you mustn't compromise on Security. It takes just minutes to steal away your software. If you are getting the Mobile App developed from Organizations and Freelancers, ask them to hand over the code to you.
Data Safety
Someone said "It's the world of Data", and we couldn't agree more. Your E-Commerce Mobile App is bound to produce some data based on the amount of usage. Your customer's transactions, your overall sale, it's going to produce some data which is going to be very handful. Now suppose your data gets stolen and your competitor finds out how your business runs. To avoid the mishap, Data Safety is going to be an aspect which cannot be overlooked.
Secure Payment Gateway
When we are dealing with Money, we just can't be casual about it. Secure Payment Gateway is even more necessary when you are a business owner. You will never want to leave your customer unsatisfied with his money.
In order to protect any Money Loss or Theft, you must ensure that you are using a reliable Payment Gateway that takes care of everyday transactions effortlessly and with maximum security.
Regional Barriers
If you foresee that your business might expand and spread its legs in different states and countries, you must consider fulfilling the Security Protocol that's applicable in different regions. If you fail to do so, you might just not be able to do business in certain parts of the world.
To avoid falling into legal troubles in future, it is advisable to adhere to Security Guidelines and spread your business as much as you can.
Optimum Performance
You can treat your E-Commerce Mobile App as anything but it's a piece of software in the end. Just like your automobile, the software also requires servicing in regular intervals. Servicing is termed as Testing in Technical World. You must ensure that your E-commerce Mobile App is being tested for its security in regular intervals in order to avoid viruses and software bugs that might hinder the performance.
Network Security Threat
We keep on hearing about the Network Security Threats every now and then. This Network Security Threat is nothing but the kind of threat that could occur when you are connected to any internet network. Your E-commerce Mobile App is bound to be connected to some or the other network, so make sure that the developers give importance to Network Security Threat as well while developing the application.
Conclusion
Any form your security is advisable in the current world and when Technology is concerned, the requirement for security becomes even more important. Make sure you adhere to above-mentioned security parameters and you should be good to go with you E-Commerce Mobile App.
Still confused if you should consider keeping Mobile Security for your E-Commerce Mobile App? Drop us a line at info@valueappz.com and we'd be happy to help!