How Valueappz Helps You Run a Better Service Handyman Business?
February 24, 2020
Rohit Madaan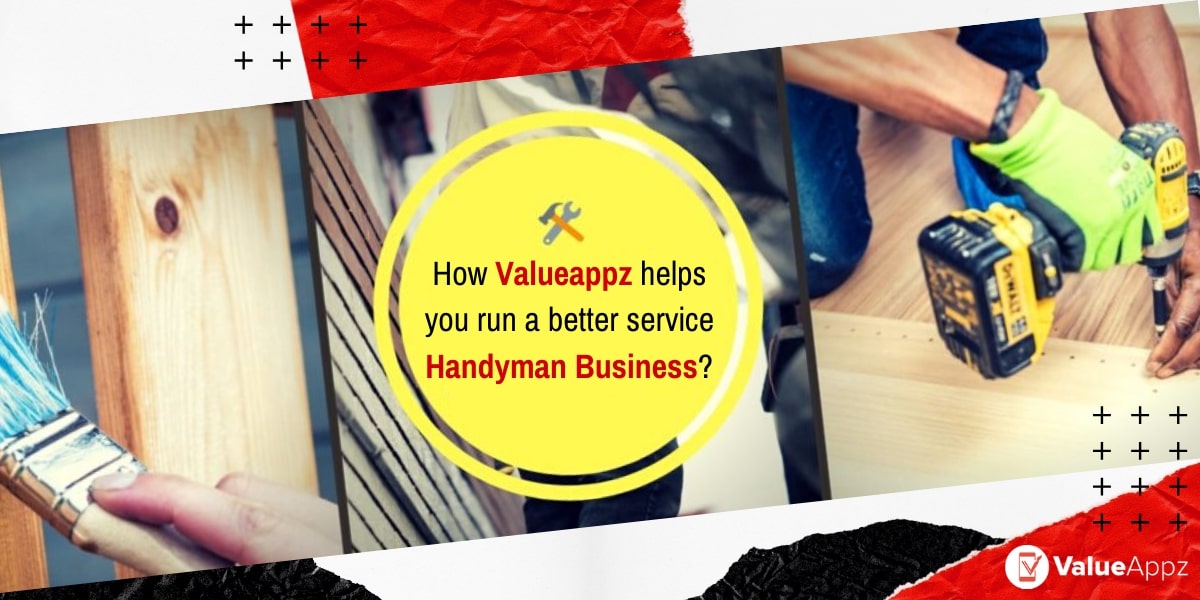 Technology has revolutionized every business. Moreover, businesses have to go digital to meet the demands of their customers.
If any business remains hesitant to go online, they won't be able to keep up with the current marketplace. 
Customers demand comfort and home services bring it all ranging from the leaky faucet to mount the TV on the walls.
People often opt for renovation and repair over buying a new house. This has increased the demand for local handyman services across the US.
It is expected that the industry will continue to grow by 49% by 2021. It has the potential to grow by USD 1,574.86 billion during 2020-2024.
All you need to take a dip and start with your handyman business.
If you are a handyman startup, then you need to think ahead of your competitors.
And, this can be done by taking your business online through handyman apps and software.
With these apps and software, you can run your full-blown handyman business by scheduling appointments, assigning work, quoting jobs, creating automated invoicing and more.
Valueappz can help you in building a customized marketplace for your handyman business .
Recommended read: Apps That Every Handyman Business Needs
It is a handyman app development company that lets you create various versions for your handyman app such as :
1) Admin panel ( Web-based)
In this model, you can add service providers and vendors and grow your business network.
This comes with a dashboard that helps you track all the operations of your home services ranging from new requests to reviewing customer feedback.
Features of Admin panel
Control Center

Manage Service Providers

Manage Service Requests

Manage Partner Payments

Manage Notifications

Manage Reviews

Reporting & Analytics
💡 Recommended read : Complete Guide To Start A Successful Handyman Business.
Get in Touch With Our Team Now.
2) Service providers
This provides a highly interactive customized marketplace for your home services.
It is equipped with various features that can help you in boosting sales of your handyman business like :
Instant Registration

Profile Approval

Accept Requests

Chat With Customer

Add Payment Details

Service History

Customer Feedback

Service Provider Support
3) End-user 
This uber-like solution for handyman services offers end-user with easy service options like a book and schedule multiple types of home services,  request submission, secure payment options, response tracking, and feedback.
Features of Customer App :
Easy Onboarding

Manage Profile

Search service

Submit Request

Schedule Service

Notifications

Seamless Payments

Intuitive UI

Rate Service

Help & Support

Instant Registration

Profile Approval

Accept Requests

Chat With Customer

Add Payment Details

Service History

Customer Feedback

Service Provider Support

Features of Valueappz on-demand home service platform :
Booking management

Aggregation

Scheduling

Staff management

Dynamic automated invoicing

Customer management

Reviews

Help and support
What more you get from Valueappz?
They provide pre-built solutions for your

handyman business

. With this, you can easily customize your

marketplace

and launch it online.

You don't have to worry about marketing your business as their marketing strategies will help you in acquiring the big market space. 

With 24/7 online support, you can resolve any issue related to the app. This helps in the smooth functioning of your

marketplace

platform.

You can also send a request for a personal demo by sending an email at

[email protected]

. The demos are free and provide all the detailed information. This way you can easily figure out the look and feel of the app. 

Not only this, you also get post-development support services depending upon your app model. You can contact Valueappz anytime for adding additional support services.

Order/Service management gives you full control over various things like status visibility, multichannel order, and overall management. 

With service management, you can boost your sales and keep track of every aspect of inventory control.

They provide various payment gateways and easy transactions.

Reporting and analysis help in analyzing different aspects of your

handyman business.

Moreover, with reports, you can study the sales trend and track handymen performance. This gives a clear picture of your

handyman business

which will help you to make effective business decisions.
So, it's time to modernize your marketplace and Valueappz can take over from here.
Get in contact [email protected] for building a handyman app as per your requirements with all the latest features.
Join the bandwagon of the biggest online marketplace today and increase your reach and potential customers.

THE AUTHOR
Rohit Madaan
I am an enthusiastic internet marketer. I have expertise in PPC, SEO, Social Media, Google Analytics, Google Business Page Optimization, and Content Marketing.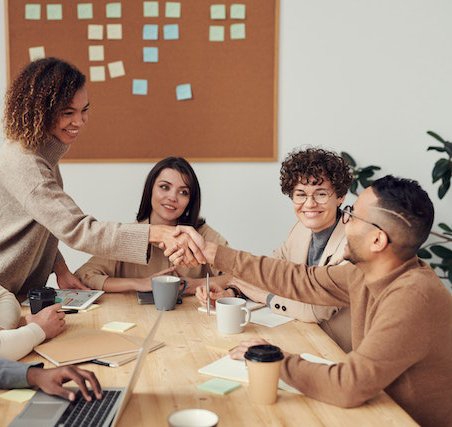 Get ready to digitally transform your business.
Let our team help take your business to the next level. Contact us today to get started on finding the perfect solutions for your business needs.