In recent years, e-commerce start-ups have become a contemporary way of buying and selling everywhere. Around 10-12% of e-commerce start-ups make use of internet extensively, and millions of customers indulge in shopping these products and services everyday offered by e-commerce start-ups. However, the rise of a plenty of such start-ups has increased a lot of competition. It can get very tough to get your products sold through your e-commerce start up because of the similar products and services being sold by other e-commerce start-ups too. The presence of similar value propositions midst start-ups is a major barrier to success. It can get intimidating and overwhelming at times.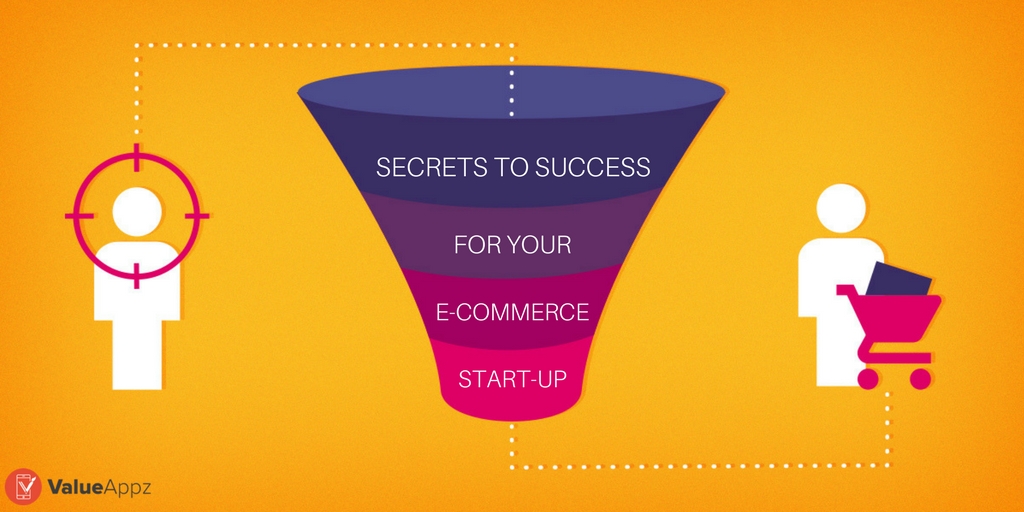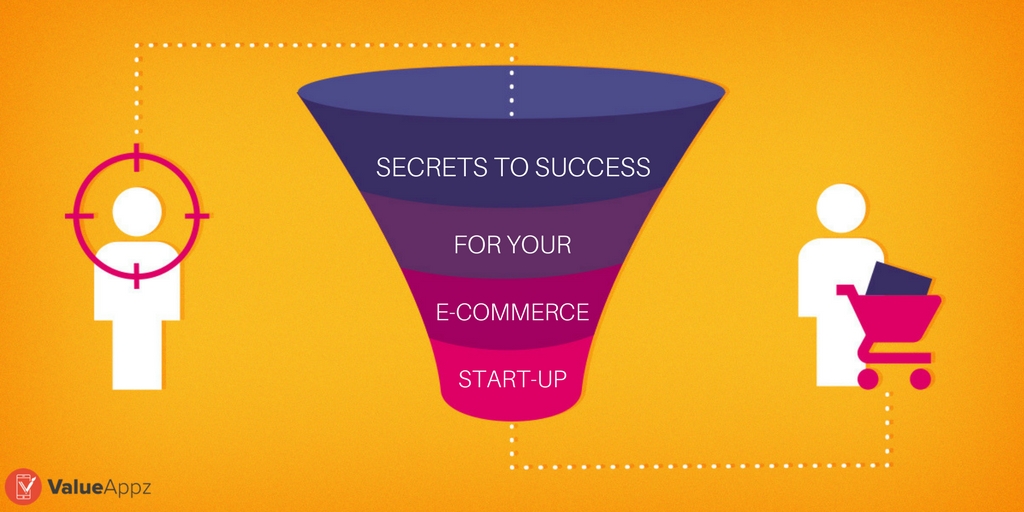 Hence, to get a competitive edge over your competitors, it is crucial to set your goals and objectives right. A clear picture of where your e-commerce start-up stands out, how can you work towards engaging and attracting new customers and retaining existing ones can help you survive in the long run of business. Resorting to right approach at the right time will help your e-commerce start-up in paving new avenues of success. So, if you follow the steps mentioned below, there are ample chances of your e-commerce start-up becoming a hit.
Don't rush your launch unless you are ready
Don't be in a hurry to launch your start-up. Rushing things can ruin your idea. Entrepreneurs just get a single chance to launch their start-up and make it big. Hence, it is vital to plan everything beforehand, so you do not end up messing things at the last moment. You must focus extensively on your groundwork and pay attention to substantial functions such as marketing, paid advertising, search engine optimization, etc.
Keep it simple and performance-oriented
You must know the fact that in this world of fast paced technology, nobody has the time to wait for what they want so everything should be simple, seamless and instant. Your customers should be able to find what they are looking for quickly, on-the-go. If your e-commerce start-up sells a variety of products, it is advisable to include a highly functional search or a finder tool on your website and/or app where customers can quickly narrow their search and preferences. Though practical design and smart layout of your e-commerce website might attract customers, you would be able to retain them only if your site provides smooth, fast and efficient process while shopping.
Focus on your customer's satisfaction
It must be kept in mind that the customers can make or break your business instantly. Customer satisfaction is the backbone of any business be it offline or online. Moreover, online businesses face a major hindrance while satisfying their customers because of the reason that the products can't be touched, felt, smelled before making a purchase. Hence, it becomes detrimental for the e-commerce start-ups to compensate for this drawback by visually attracting customers, providing them with official product descriptions and letting them review products they have purchased. Allowing customers to share their testimonials on your website won't only increase their trust on you but, also help in leveraging new customers.
Invest in testing and analytics
It is imperative to analyze your e-commerce start-up's performance consistently. Investing in real trial and analytics helps you get a clear picture of your start-up's success and the shortcomings that need to be corrected. Once you get an idea of what's working and what's not working for your start-up, you can work in that direction and overcome the flaws.
Go Social
With the growth of technology, social media has become an indispensable part of our lives. An e-commerce start-up can reach new heights of success if it incorporates the right social elements within it. Having follow button, a social plug-in for log in considerably converts many potential customers into your loyal buyers. Apart from this, social media allows you to get a sneak peek into your client's lives, get an idea of their tastes and preferences and modify your website accordingly.
Go mobile and build an app for your start-up
With the increased usage of smartphones and tablets, integrating a mobile app with your e-commerce start-up is a relevant idea for accelerating your business. Imagine customers having the convenience of shopping anywhere, anytime on their Smartphone. It is going to boost your sales because of the instant service processing, improved connectivity of customers along with facilities of multiple windows usability. A well designed mobile app influences customers to buy more than what they intend to. Hence, opting the mobile way is going to shower you with ample revenue generation. In this context, ValueAppz can provide you with a well-designed and engaging mobile app through its productized approach.
Work towards improving your SEO
The e-commerce industry is growing rapidly. This rapid growth is witnessing the rise of more and more of similar start-ups fighting for their existence. So, it becomes crucial to stand out in the crowd and make your presence felt amidst the customers. In this context, working towards your search engine optimization can help you out in surviving in the long run of business. You can opt for a professional, skilled SEO to get a competitive edge over your competitors.
Provide high-end security
Your e-commerce start-up should be designed in a way which makes it highly secure technologically bas well as operationally. With the increase of fraudulent cases, ensuring your customers about their financial safety is imperative. They must know that the information they provide is in safe hands. In this context, you need to opt for the right software for your e-commerce start-up which works extensively towards providing high-end security to your customers.
Delivery, Return and Good Payment Gateway
If the delivery, return and payment process is seamless, you'll have a plenty of happy, satisfied and loyal customers who will keep your business thriving. Make sure to have a friction-free checkout process with ease and simplicity of payments. Good and multiple payment gateways with high-security credentials should be incorporated into your website. Also, the method of delivery and return should be fast. In this regard, you can work towards making your default shipping option cheap and save billing, payment, address information wherever possible and provide hassle free return and refund options.
Keep evolving
It is important to remember that change is inevitable. The taste and preferences of customers change with time, so it is critical to work towards developing your e-commerce start-up by incorporating new features. Also, the technological trends keep changing now and then hence, to sustain in this variable market, you must keep your start-up technologically updated or else it will turn redundant and obsolete.
Keeping the above points in mind is surely going to help you dominate the market of e-commerce. Just keep impressing your target audience, and you're ready to go.
Planning to build an excellent plan for your e-commerce start-up or have anything to discuss regarding integration of mobile apps with your e-commerce website? Feel free to drop a mail at info@valueappz.com. Our team would reach you instantly and happily answer all your queries.