The world has become dependable on the internet extensively. The emergence and growth of Internet and technology have opened new avenues of digitized development for both the customers as well as business owners. In this context, one of the significant developments is the considerable increase in e-commerce and internet shopping. According to e-commerce statistics, around 1 billion of people which comprise a whopping 40% of the global internet users have indulged in online shopping in 2016 and the trends suggest that it's going to increase in the coming days. It has thus become imperative for businesses to get hold of this trend and incorporate the use of technology by investing in a shopping cart app. With 34% of people making smartphones their primary purchasing tool, it is critical for a business to opt for a mobile shopping cart app in order to stand out amidst the cut-throat competition. Wondering why you need a shopping cart app and not just a mobile app?
Significance of a Shopping Cart App
Well, a mobile shopping cart app can considerably help in flourishing your small e-commerce or retail store in a way which is not possible through a simple mobile app. Investing in a shopping cart enabled app will not only improve your e-commerce store's efficiency but, also enhance your sale, promote seamless payment as well as entice customers in buying more of your products. Hence, if you wish to survive in the long run of business and convert the traffic into ample sales, a mobile shopping cart app is your one-stop solution. In fact, the significance of a shopping cart app should not be overlooked at all. Need more reasons to shed your inhibitions? Well, here you go.
It's convenient and safe:
It is one of the critical reasons to incorporate a shopping cart app within your e-commerce or retail store. It allows the customers to have seamless shopping experience through convenient, secure payment methods and transaction processes. Moreover, to top it all, a shopping cart app provides customers their own personal online space to manage their products and orders instantly which otherwise becomes a tedious task where the customers are bound to make separate orders for every product they wish to purchase.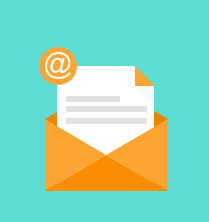 Contact Us Now For a Free Quote.
Seamless shopping and check-outs:
With 83% of customers looking for a flawless online shopping experience, a shopping cart app can be a great way of escalating customer satisfaction and increasing your sale. A shopping cart enabled app conveniently discards the issues of waiting in queues, stalling and wasting unnecessary time in bargaining. Customers can get the products of their choice with just a click at reasonable and cheaper rates. Moreover, payments and checkouts can be done easily as the cart calculates the total amount of the product selected and develops an instant order for the customers. With such ease and convenience of shopping, wouldn't your e-commerce store climb new ladders of success? Just think about it.
Gives deep insight on statistics and analytics:
The mobile shopping cart app also has rich features of giving deep insight into statistics and analytics of the consumer's buying behavior. It manages the information of each and every successful purchase and transaction done within the app. These insights help retail owners and e-commerce businesses in the easy delivery of the products ordered by consumers. Hence, a shopping cart enabled app makes it easy for businesses to manage mass orders from numerous clients with absolutely no errors.
Improves search engine results:
Smart Insights says that 26% of consumers begin their research through a branded mobile app. This means that people still rely on search engine results to find the best of apps. So, it becomes imperative to incorporate your business in instant search engine results. Wondering how can you do that? What should be done to improve your search engine rankings? Well, a mobile shopping cart app can do the needful. It not only maximizes your search engine optimization but, works extensively towards improving your search engine results by developing and including exclusive URL's induced with rich keywords for your products and services
Keeps a close check on business performance:
A mobile shopping cart app has rich features of seamless business management along with product catalog management. It analyzes your business performance through extensive and close monitoring of traffic, conversion rate and sales. A close check on these consumer activities lets you modify and develop your business in accordance with the needs and preferences of the customers, thereby increasing customer satisfaction and accelerating the demand for your products.
Get in Touch With Our Team Now.
Helps with discounting and coupons:
The shopping cart does not only allow customers to add products to the cart but also lets them create wish lists of the products they like and wish to purchase. It even helps businesses with back-end marketing and inventory control which leads to a reduction in overhead. Moreover, the facilities of discounts, rewards, sales coupons within the cart work a great deal in developing a loyal customer base.
So, if you wish to drive more traffic to your business and have ample conversions, you must incorporate a shopping cart enabled the app for your e-commerce or retail business. The online shopping trends are changing. It's high time you keep pace with these inevitable changes or else you will become obsolete in no time.
Looking to get a shopping cart app for your business? Want to reap out the benefits of an intuitive shopping cart enabled app? You have landed at the right place then. ValueAppz is a high-end mobile solution company which works extensively towards developing top-notch, rich featured e-commerce apps. Having built 350+ successful apps, we surely have the experience, skills, and expertise for creating seamless apps. For any queries or discussions, drop us a line at info@valueappz.com. We will reach you instantly.
Let's Build Something Awesome Together.